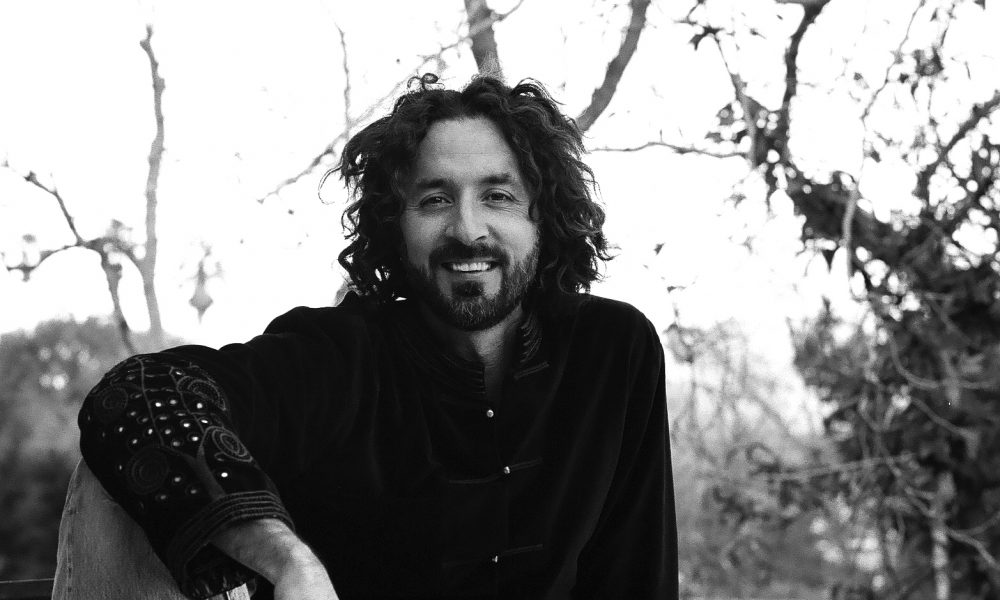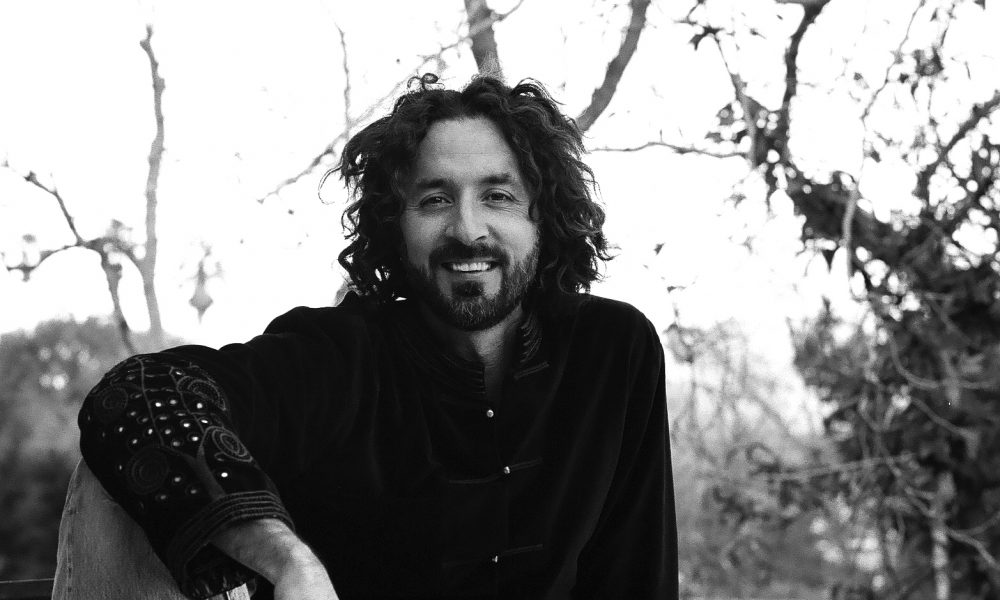 Today we'd like to introduce you to Andrés Ospina.
Andrés, can you briefly walk us through your story – how you started and how you got to where you are today.
I was born in New Jersey and grew up dividing my time between my father's seafaring family in the Caribbean, and living with my mother in Medellín, Colombia during the infamously violent times of the late '80s and early '90s. This dichotomy has always been a part of who I am and who I have become. After graduating high school, and a few years of finding my way through college and work, my father and I organized an expedition around South America; one that would explore this vast continent in a unique way. Overcoming unimaginable obstacles, we gathered a team of the best documentary filmmakers in Colombia, raised funds primarily through sponsorships, and set off to explore South America in a two-phase expedition. The first phase had the goal of demonstrating the viability of connecting the continent through its rivers. Essentially we river-hopped our way from Colombia to Argentina, crossing the Amazon and the path of the Anaconda into the great plains of the southern cone. For the second part of the expedition, we followed the migration of the humpback whales from the Strait of Magellan in the southernmost tip of the continent, all the way up the Pacific Coast back to Colombia.
That expedition was pivotal in my life. For one, I came out of the experience with the vivid and urgent realization that I was not to remain in Colombia. I wanted to further explore the world to broaden my perspectives in each and every aspect of my life. At the time, I would have said that it was because I wanted to find my own path, something apart from my family's heritage. Sure enough, I embarked on a path unknown to anyone in my family, that of art and music. However, now I can clearly see how I was simply taking the scenic route towards fulfilling the Ospina tradition of exposing the beauty of Colombia, and its cultural and environmental richness in a world intent on selling it off in liquidation.
I ended up in LA and was soon swept up by an unyielding desire to make music and to expand my artistry. LA welcomed my naiveté and gave me freedom to explore. I set out to write, compose, and produce my first album of original music, and what came out was unlike the first batch of love songs I had written. These were songs that reflected my journey through the world, my understanding of what it meant to be human. There were themes of our relationship to the planet, and the constant friction between light and dark, and that ever-prevalent contradiction between a lust for economic growth and security, with freedom and joy. In the process of self-producing the album, another significant event happened in my life. I became a father. Once again, I found myself riding a dichotomy. I was of a wild spirit while at the very same time, I had a strong urge to be there for my daughter and wife in a way that would break the pattern of broken families that I knew all too well. I also gained a different perspective on humanity's relationship to the environment and became obsessed with doing my part in leaving a better planet for our children. After that cycle, I decided to form another band, La Cienaga Collective, which we set off to explore the parallel histories of Blues and Cumbia. In this second chapter of my musical journey, I recognized how the mix of ingredients that brought about the lineage of Blues, Jazz, and Rock n' Roll along the length of the Mississippi River, happened simultaneously in the only other mighty river that flows into the Caribbean, the Magdalena of Colombia.
As a student of rock history, I was under the impression that it was a static history with no more to be unearthed. This connection between the two rivers I had not seen mentioned anywhere in academia or pop culture. It is a fertile story with a lot of nuances. That exploration leads to powerful music that I was able to produce and create with my band and a renewed connection, a bridge if you will, between my life in Los Angeles and my relationship to Colombia. It was around that time I met two people that have become great mentors and partners in what was to be my definition as a Musician Activist, namely Canadian ethnobotanist, anthropologist and writer, Wade Davis, and Colombian icon Carlos Vives. We came together through our joint understanding of the Magdalena River as a symbol of the rebirth of a nation; a river that told the story of our culture, our environment, and our economic development, and one that had seen the worst violence and still flowed in an ever cleansing meander. As a result of many gatherings and joint projects, we created a campaign we called 'Todos Somos el Río' (The River is All of Us). Here in Los Angeles, we organized a series of events we called CAPI Gatherings, in association with Creative Visions in Malibu. These gatherings were multidisciplinary art programs, where we friend-raised and fundraised for various programs in support of indigenous peoples from the Sierra Nevada de Santa Marta, Colombia, and other cultural and environmental initiatives.
With Wade's daughter Tara Davis, I formed a band called L'équipe Tambora with which we continued this line of creative activism, performing in Colombia's Carnaval of Barranquilla, and later taking our message to Canada as part of the Toronto Ideacity 2019 Conference. We released an album, 'Kikirikí' mixing a powerful message with Cumbia Funk House grooves. Through these interactions, we were able to raise awareness of the cultural and environmental uniqueness of this area in Colombia. We invited Robert Kennedy Jr. to an event hosted by Carlos Vives in Santa Marta, Colombia, and we took him to visit the Sierra Nevada de Santa Marta. The following year, we brought Craig Lesson, director of the hugely impactful film A Plastic Ocean. These visits kicked off projects that have created lasting impact in Colombia and are still running. Currently, we have partnered with a group of curators from LACMA who is conducting research for an upcoming exhibition on the relevance of ancestral wisdom in today's world. We have visited the indigenous communities of northern Colombia with the team from LACMA, and are deeply involved in the research and concept of this exhibition. We are planning parallel exhibitions that will be held alongside the LACMA exhibition. I was honored as a 2020 Lincoln City Fellow by the Speranza Foundation, after submitting a project that will be part of such an exhibition; using my musical language and collaborative artistic efforts, to explore what we can learn from these indigenous cultures that I have had the honor of working with. I am a Musician Activist making waves.
Overall, has it been relatively smooth? If not, what were some of the struggles along the way?
Talking about personal challenges in 2020 may add up to unjustifiable claims. My answer will reflect a general attitude that I have tried to cultivate, which is to find the opportunity in any challenge that arises.
In general, Los Angeles is a difficult city. It is expensive to live here. Distances are vast, and one can easily get caught up in 'the grind'. I also find it very humbling, and standing out in any endeavor amongst the many brilliant creative minds seems impossible. Early on, I realized that not only did I have to work extra hard at my craft, I also had to find my own unique voice. What was it about my experience that was unique and worth telling? I am grateful for that friction and that challenge that helped me forge a philosophy and a value system to navigate this wild world.
Being a father, and the immense weight of that commitment has undoubtedly been a challenge as well. My commitment to being present and providing as a father constantly clashed with my unyielding desire to create meaning as a musician activist. I found myself taking a full-time job that I have held for a decade as Director of Arts and Environmental programs in a private elementary school in the westside. I would be lying if I didn't account for the many sacrifices I have had to make and even opportunities I have had to let go, but I can also count the blessings that this stability has brought. For one, I am still in the struggle and continuously working towards projects in a way that I would have likely would have been forced to abandon. I have also met wonderful people throughout the years, and this is invaluable.
Yes, it has been challenging and I have certainly paid my dues as they say, and I am all the happier for it.
We'd love to hear more about your work and what you are currently focused on. What else should we know?
I am most proud of the relationships I have nurtured. My journey has allowed me to sit at the table with people from all walks of life, here in Los Angeles and in Colombia, from indigenous leaders to politicians, fishermen, musicians, film directors, educators, and media moguls. Collaborating, creating art, especially music, and effecting positive change energizes me.
I like to keep a thread going through everything I do, and I go for it being soul and authenticity.
With my band L'équipe Tambora, we came up with a slogan that I go by with everything, which is 'Conscious Gozadera'. Gozadera as in joy or celebration.
If you had to go back in time and start over, would you have done anything differently?
I would have sought more support in branding at the early stages of my career. I am working on that now and can see how I could have capitalized on my brand from more cross-pollination. In trying to lead a multi-faceted career as a singer/songwriter, musician, producer, and bandleader, along with leadership in activist projects on indigenous people's and the environment, having a manageable strategy for growth was hard to keep a grip on. This all comes down to that quest to find my own voice and the unique story I am here to share.
Now, I am at a point of acceptance in my life. I feel the power of a hard-earned career and life, a strong web of support, and above all a family.
Contact Info:

Image Credit:
Ramona Trent, David Estrada
Suggest a story: VoyageLA is built on recommendations from the community; it's how we uncover hidden gems, so if you or someone you know deserves recognition please let us know here.