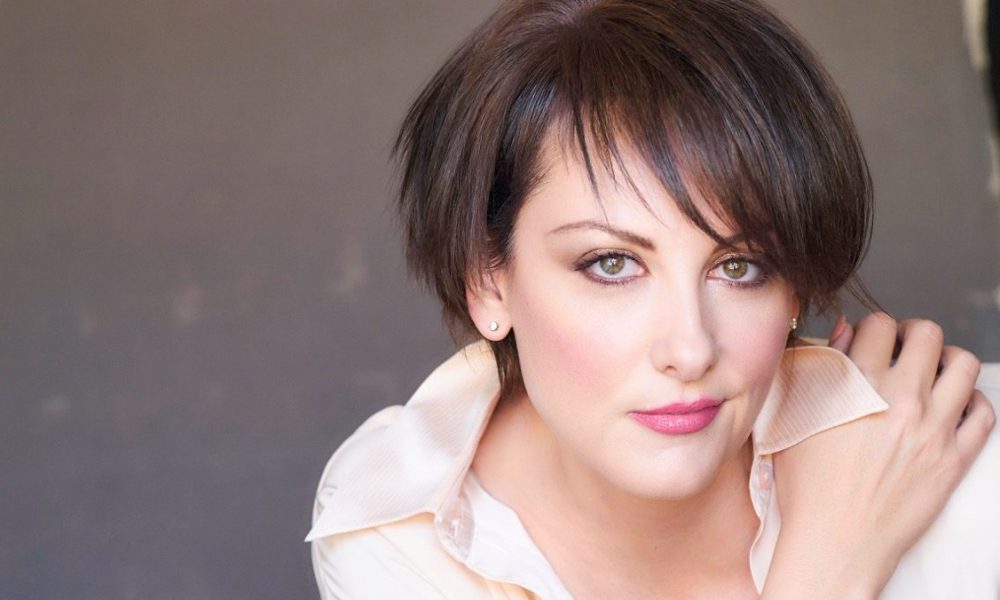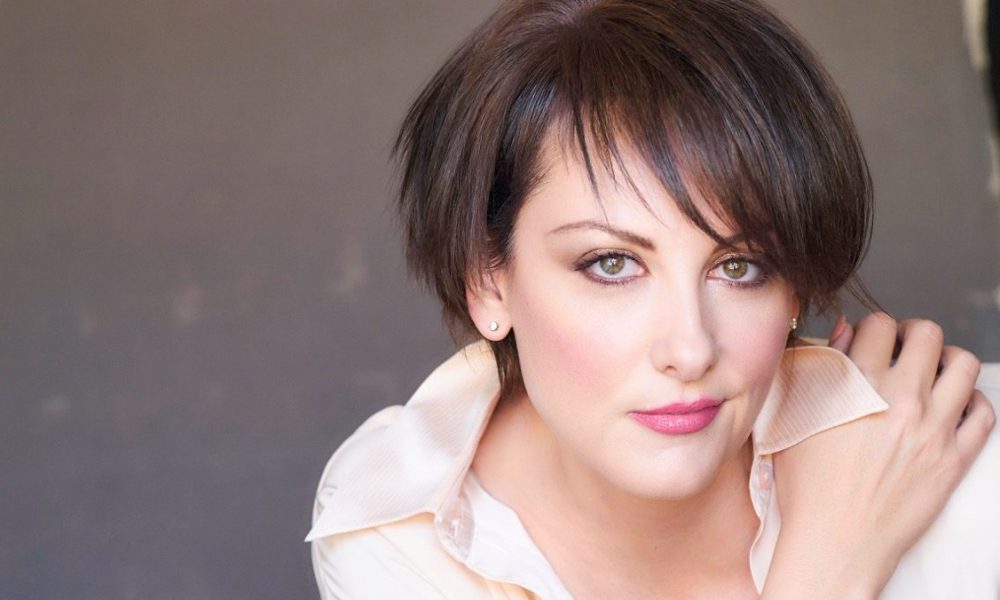 Today we'd like to introduce you to Anastasia Roussel.
Thanks for sharing your story with us Anastasia. So, let's start at the beginning and we can move on from there.
I came out to California from the east coast to get my masters degree in Acting from California Institute of the Arts. When I graduated my main interest was working as an actor until I met my then husband who was a graduate of AFI in the Directing program.
Collaborating with him made me realize that I had a lot more to offer the industry. In 2004 we co-wrote and produced a forty minute short film titled Aimée Price. I played the title role and he directed. Also starring John Savage and Austin Peck, the film was successful on the festival circuit garnering awards, including Best Actress for me at The Baltimore Women's Film Festival. It went on to international distribution.
This experience proved that not only did we share the same aesthetic, but our talents and skills were complementary, so we decided to move forward and pursue a lifelong dream of owning and operating our own film production company, and so White Swan Films was born. Many people have asked why the name White Swan. The swan not only represents grace, beauty, elegance and sophistication but also incredible strength. In fact, swans can be quite fierce in a determined and focused way. They are animals of great endurance and balance, so when migrating they are capable of going long distances and reaching their destination without tiring. An apt metaphor for the pursuit of a long-term career in the entertainment industry!
An endeavor like this certainly doesn't happen overnight. In those early years, we operated mainly from our home, working several jobs each in various areas of the industry. When we could we continued to develop and shop for our own projects. There were other ventures and collaborations, successes and disappointments. But no matter the ups and downs, it was important to us that White Swan Films remain a safe haven for our creative endeavors and stay true to our artistic vision.
By 2010 the company grew to include post-production, which led to the need for an edit bay, so renting an office was a natural progression. Soon we were taking on all sorts of projects, editing features, documentaries, commercials, and sizzles. In fact, a whole new arm to the company was burgeoning, short format video production and editing. It was around that time that I had an idea to create a demo reel production service for actors.
The industry was changing, it wasn't enough to have photo and resume. The challenge for an actor was how could they put together a worthy visual resume of their ability if they hadn't booked enough professional credits? The challenge for us was how could we provide an affordable and profitable service for them while maintaining the integrity of our brand? The result was our original demo reel production service, boutique and highly customized from concept to delivery. We do it all, write, produce, direct, edit, and deliver a fully finished broadcast quality scene.
To some extent, I considered this a turning point in the development of our company because as we were pitching and seeking financing for our own projects, we were having ample opportunity to write and shoot dozens upon dozens of narrative scenes of all different genres. At that time we worked as a team I would consult, develop and write original material for the client, while my ex-husband would coordinate, direct, and edit.
Since starting that service in 2010 we've amassed somewhere close to 80 original scenes.
Doing that in addition to working with other industry clients, and business professionals on a variety of projects differing in nature, scripted and unscripted gave us a tremendous amount of experience. Eventually, we created a subsidiary, Award Winning Reels, dedicated solely to our short format business, so that White Swan Films could continue developing our film and television projects.
Has it been a smooth road?
In 2013 I began a collaboration with another company, Thousand Mile Media, to develop and write a TV comedy pilot. This was a co-production that was also a great vehicle for me as an actress. There we lots of stops and starts but by 2015 we had shot and completed the pilot episode of Sunny Side Up!, and had an entire first season written.
Though for me it was a professional success that seemed like a new beginning, it coincided with the end of my marriage and professional artistic partnership with my husband. It was the last time we collaborated and the last time he directed me as an actress, we had come full circle since Aimée Price ten years before. This was a dark time. Just when it seemed to me that everything was coming together, and all the hard work was paying off, everything fell apart. Ultimately rather than dissolve White Swan Films I decided to take over and go it alone.
It was a daunting decision, but one I felt strongly about. I could not let all the blood, sweat and tears of the last ten plus years be in vain. My marriage may have ended but my dream had not. I lost a special artistic partnership, but I hadn't lost my own talents and abilities, in fact, I had discovered more. Taking on the company presented me with a host of challenges. At times I would go into the office in the morning so overwhelmed that I wouldn't know where to begin. I'd start on Monday morning writing out my weekly "to do list". That list became my anchor, and each task I checked off my list became a representation of another small step forward.
So, as you know, we're impressed with White Swan Films – tell our readers more, for example what you're most proud of as a company and what sets you apart from others.
White Swan films has a bright future. We're developing and collaborating on new projects, and I have a new team of talented professionals working with me. We continue to take on larger editing projects as well as films and commercials. Our subsidiary, Award Winning Reels, is flourishing and still providing top quality demo reels, sizzles, trailers, and promotional videos for entertainment professionals and business owners. And the pitching has resumed with our TV comedy pilot Sunny Side Up!, as I intend to pick up where we left off with that project, which has a tremendous amount of promise.
Today I have no regrets, I feel privileged to lead White Swan Films into a new decade.
Especially during a time in our industry where the landscape for women has changed. It's an important and exciting time. I feel very much in step. When I think on it the swan has truly become an animal totem for me. Mythologically the swan represents not only transformation but the awakening of the self. How extraordinary that I took part in choosing that emblem and logo for the company all those years ago and have actually lived its symbolism.
I'm proud of the company we created. Through it all, we've stayed true to our mission, "to develop creative, distinctive, and profitable entertainment. We are committed to artistry in all areas of filmmaking and to producing the film and TV content that engages inspires, and transforms audiences worldwide." I intend to hold this vision for the company and myself. The journey isn't over.
What were you like growing up? Personality and interest wise?
I can't remember a time growing up when I didn't want to tell stories. I was the youngest but because my half brother and sister were so much older I grew up as an only child. My earliest memories of childhood were of my imaginary friends. We conferred in my bedroom closet where we planned the adventures of the day. The closet was where the magic happened, it was the portal. Make belief was my life.
When my parents took me to see the play Peter Pan at about three years old I was so entranced I literally became Peter Pan, wearing the felt souvenir hat everywhere, including to bed for a week. My mother started me in dance classes at an early age and I continued straight through to college. I was shy, so theatre became a comfortable home for me to truly express myself. When I was about twelve I approached my English teacher after class and asked him if he would help me write a play. I wanted to call it Murder On Bus Ten, I wanted to act in it and I wanted him to direct.
To my delight, he agreed on all counts and for about four months I worked with him after school. That spring Murder On Bus Ten opened to a full house of parents, students, teachers and townies. And so it went on and on, school plays, community theatre, dance recitals, and singing lessons. It was natural that I would want to pursue a bachelor of fine arts in college. I majored in musical theatre at Otterbein University, did an internship in NYC in my senior year and auditioned for grad programs and got into California Institute of the Arts which brought me out here.
Contact Info:

Image Credit:
Jay Snell
Getting in touch: VoyageLA is built on recommendations from the community; it's how we uncover hidden gems, so if you know someone who deserves recognition please let us know here.