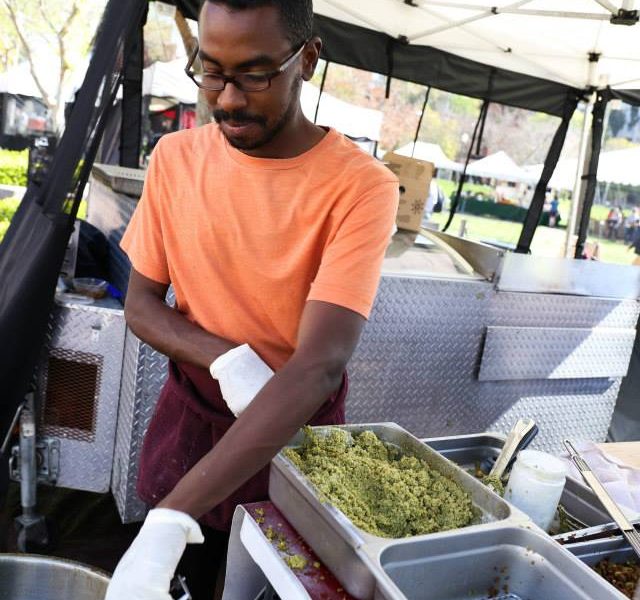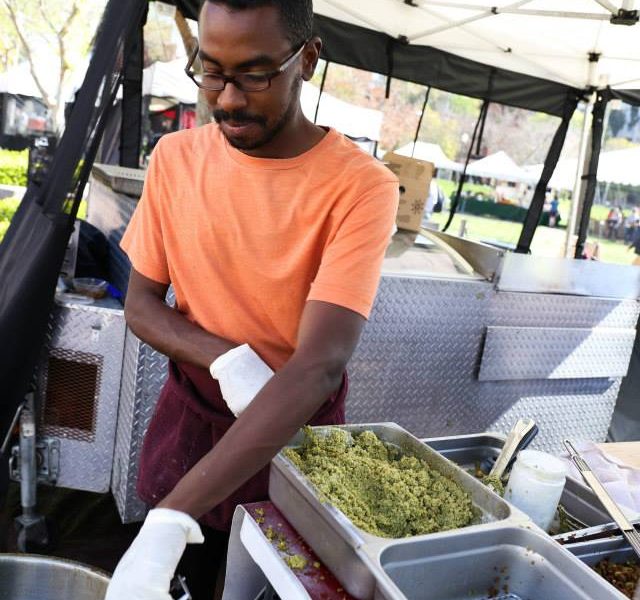 Today we'd like to introduce you to Amin Musa.
Amin, please share your story with us. How did you get to where you are today?
I had a business mindset from an early age. In grade four, I remember there was a toy I liked so much and I started buying a few at a time and bringing them to school to sell to my classmates until my parents found out and stopped me from doing that. Also, I recall selling the falafel sandwiches that my mom used to make for me daily to take to school for lunch. I sold my falafel sandwiches to go and try something new at the school cafeteria. I also sold hibiscus and guava icecream that my grandmother helped me make at a festival when I was 14. I used to raise chickens while growing up in UAE, and I told my dad that I would sell my chickens' eggs to the family. He thought it was a funny idea since he bought the chickens for me.
I have always been independent and self-starter. When I turned 30, I decided to start working for myself and never work for someone else again. I have always loved food and started learning how to cook during college while being away from home for the first time and realizing that there is no longer anyone cooking for me. So, I learned a lot from the Food Network, family and friends, and cookbooks. I also worked at a gourmet catering company during college. After graduating with a Bachelor of Arts in Philosophy, I worked at the Mayo Clinic in Rochester, Minnesota as a line-cook for two years. In 2010, I discovered a healthy lifestyle called macrobiotics that is based on eating mostly plants, maintaining a positive outlook on life, and staying active.
I joined an online macrobiotic counselor training program with Macrobiotics America and after finishing that I went to a macrobiotic center called the Kushi Institute and volunteered in the kitchen for six months to gain more hands-on experience in macrobiotic cooking. Then, I moved to Los Angeles in 2012 and started Ihsan's Falafel, my current company that took on a new name in 2018 as Pure Food Organic Kitchen.
I named my business Ihsan after my mother who gave me the love of falafels because of her exceptionally delicious falafel recipe which she taught me how to make. Later, I changed the business name to Pure Food Organic Kitchen as the business has transitioned from a mobile food business at farmers' markets and festivals to a brick and mortar location in Santa Monica where we will be able to serve more delicious plant-based dishes than our famous falafels.
The farmers market journey was a beautiful and fun adventure that started with very humble beginnings. I started with my old 1993 hatchback mazda hauling a trailer that had a small freezer, a three compartment sink and a couple of burners. Two years later, I was able to buy a van, then a truck, then a second truck. At one point, I was doing four different farmers market locations every Sunday with four different teams. Eventually, I had to scale down to one market in order to stay true to my firm belief in excellent quality. Right now, I only do the Mar Vista Farmers Market Every Sunday while also working on opening my take-out restaurant in Santa Monica.
We're always bombarded by how great it is to pursue your passion, etc. – but we've spoken with enough people to know that it's not always easy. Overall, would you say things have been easy for you?
It has definitely been a challenging but also very fun journey. Here are the main challenges:
Finances: I started the farmers market business with my credit cards and I had to pay a lot of money in interest for two years until I was able to pay them off. But once I did, things became a lot easier as my credit improved and I was making more money. When I started, I was struggling financially. I had to share a room with someone because rent in Los Angeles is so expensive. and I had to accept any farmers market or festival jobs I could get into in order to pay the bills even though some of these events were very slow and the financial return was minimal compared to the amount of work.
Right now, as I am working on construction for the new restaurant, I am blessed by having access to a loan from my bank. But that might not be enough to open doors. So, I have to keep working on generating the necessary finances to accomplish this goal.
Places to sell: The main reason for opening our restaurant is to give our customers more access to our food. Farmers markets and festivals are seasonal events and they tend to be very competitive and hard to get into. This makes the company's income potential very limited. We rented space in a shared commercial kitchen facility by the hour in order to prepare food for the farmers market but the rent has been very expensive as a subleasee.
Workload: As a small business that is not bringing in enough income to hire more workers, I found myself having to wear different hats. I had to do accounting, answer phones, work on advertising and social media, research new farmers market and festival opportunities, purchase inventory, manage human resources, manage necessary equipment and vehicle repairs and maintenance, do food prep before the event, and work at the event.
Hiring: When I started, I was the one company employee but I was blessed with my very kind friend Tim Martinez who volunteered his time to help me at the markets. For the past six years, it has been hard to find reliable workers who would stay with the company for a long period of time. One of the reasons is that I could not hire anyone full time since the farmer's markets are mostly on Sundays. And most people are looking for full-time work. Also, the company hasn't been able to pay for workers to prep the food before bringing it to the farmers market. So, I have been cooking the food by myself and only having workers at the event.
Also, not having worked in any management positions before starting my business I had challenges hiring the right people for the job and that became very stressful at times. I had to learn though experience how to better manage a team of employees.
We'd love to hear more about your business.
We specialize in organic plant-based cuisine. We cater to all kind of events, private or corporate.
Our farmers market menu consists of falafels served in different ways, as wraps, plates, and pieces.
Our restaurant will allow us to expand our menu and sell more items.
What we are most proud of as a company, what sets us apart from others:
-Excellent customer service. Positive happy attitude. We really care about our customers being happy and satisfied with our service. We love to listen to customers' complaints or suggestions and address them.
-Serving food of the highest quality. Made from scratch and with the highest quality ingredients.
-We make food with organic ingredients, non-GMO.
-We use real sea salt not table salt.
-We use non-reactive and non-toxic cookware such as cast iron and stainless steel.
-Good portion sizes for the price.
-Exciting menu with new flavors.
Contact Info:
Address: 1319 Colorado Ave.
Website: Pure Food Organic Kitchen
Phone: 3108835993
Email: info@purefoodorganickitchen.com
Getting in touch: VoyageLA is built on recommendations from the community; it's how we uncover hidden gems, so if you know someone who deserves recognition please let us know here.