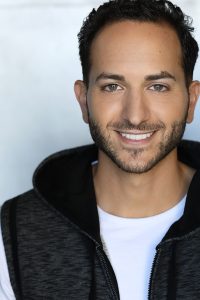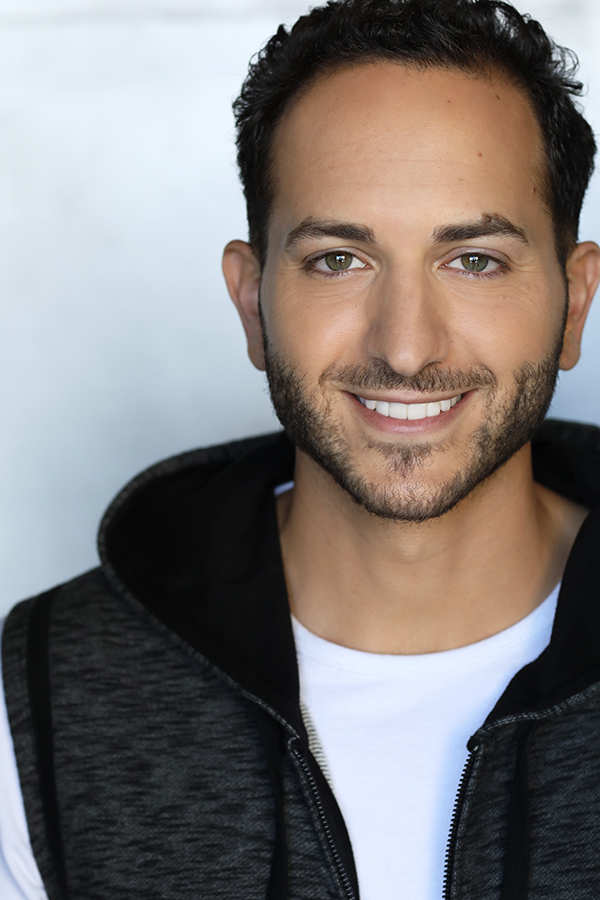 Today we'd like to introduce you to Ali Imad Fadlallah.
So, before we jump into specific questions about the business, why don't you give us some details about you and your story.
I'm from Dearborn, MI — Detroit's next-door neighbor and the most densely populated region of Arabs and Muslims outside of the Middle East. Dearborn is a multi-cultural and close knit community, and it largely defines me and my creative work. But like many public school districts do across America, Dearborn Schools deprived me of a quality education.
When I got to college and realized I was damn-near illiterate despite good grades in high school, it lit a fire in me, and that fire was fueled by Hip-Hop. It was courses like "The Poetry of Rap" and "Hip Hop & Lit" at the Univ. of Minnesota — where I transferred my sophomore year — that awoke the artist and the academic within me. My first time in a recording booth was for a class project and I've been recording ever since. After college in '09, I served as a Corps Member for Teach for America where I taught 11th graders in Clarksdale MS. It was an amazing two years — my students soared, I assistant coached a varsity basketball team of high flying dunkers, and I was probably the wildest varsity football game announcer in any press-box across the country (lol).
But I knew my calling was to be more creative and I left the classroom to do music full-time. I taught myself music software (Logic + ProTools) and recorded/released my first two projects from my bedroom back home. After two years, a combination of that parental pressure to "get your life together" that children of immigrants get a lot of, and my own belief that more education might help me in my creative work, led me down a four year path — first an accelerated MBA at Emory U, then a Doctorate in Ed. Leadership from Harvard. The Harvard program was a fully-funded 3-year degree that gave you the best of business, policy, and education — a great fit for someone like me who was looking to use my creative work to have social impact at-scale.
An example of that is in my 3rd year of the program I moved to Hollywood to complete a 10-month residency with Live Nation's "Music Forward", a non-profit that works with youth artists and aspiring entertainment professionals in underserved communities nationwide. After my residency ended and I graduated in 2017, I stayed in LA and started getting busy again, creatively. I went to trade schools for audio engineering and production (SAE & CRE8 in Hollywood and WeHo), and started prepping to release my music which is now on all the platforms. Did some acting too which has been an amazing experience. And then pumped out some of my own content… a comedy sketch and daily "Inside Quran" videos which I call #iQ. Right now I'm funded by the Voqal Fellowship to work on a music project… and outside of that I'm writing on a book. So I've moved around a lot creatively but I think that's a good thing right now because it has been bottled in for a while. Writing is the glue that ties it all together though.
Overall, has it been relatively smooth? If not, what were some of the struggles along the way?
My uncle Abdallah once told me "every human has a sad story." It's true – so it's not smooth for anybody. My father was my best friend and I lost him way too young, and suddenly. I've had other huge losses but I'd hate to only highlight the tragedies with questions like these because it minimizes the day-to-day struggles of being human that don't fit into a box like death: mental health… drug-abuse… dreams dead or deferred… or even just insecurity and self-doubt. I genuinely thought I was stupid for the longest time. It wasn't until after I got into Harvard that I finally said to myself… alright, maybe I'm wrong. Maybe I'm smart. I'm serious. Honestly a lot of the internal "brokenness" I was dealing with stems from my high school. At home, I was loved but at school, it was often a loveless place. Racism and Islamophobia were rampant. And it impacts the way you see yourself. The way you love yourself. That's called internalized oppression. You start to internalize the oppression being thrown at you. It's an unconscious process and it's a monster. Everybody has internalized baggage; internalized dominance; internalized subordination. The only cure is education. You have to become aware of it, read about and understand it, and do the hard, hard work, of undoing those layers of internalized ish. For example girls have internalized that straighter hair is more professional and blue eyes are prettier; that's a lie that media fed us… and that's internalized oppression. For me, I needed a therapist and God for that process. Still, do. I honestly don't know how anybody does life without either of those two; I tried and failed. But with God and a trusted-other to talk things out with, I've grown a lot. And have learned to love me as I am. This self-love journey is the through-line that connects all my work.
The other struggle has been when you believe in people and love hard… people think you're weak or naive. I'll love on people who know will take advantage of me or just take me for granted, but I do it anyway because those people still need love, and I can handle the hurt it often comes with. It does hurt a lot sometimes, and I don't get used to that hurt either… it cuts deep each time. But it's worth it, and my heart is built strong, to give without expectation and to forgive and forget. That's who my father was and that's what he passed onto me, and it's the least of his legacy that I can carry forward.
Alright – so let's talk about your brand. Tell us about @aliimadmusic – what should we know?
I've pretty much released 3 streams of content; 1-min Quran videos, music, and comedy sketches. Outside of IG I'm a mindset coach for leaders and orgs. I'm trained in an area of psychology called adult development and that's really how I make money right now and live freely without a 9 to 5. Overall though I haven't even been in creative mode for a year and I'm still figuring things out… still scratching the surface with myself, creatively. And I want to branch out with my coaching work too — to support artists and perhaps maybe mediate for domestic conflicts too, like marriage problems.
I'm most proud of my ability to stay grounded and in relationship with God. I'm great at eliminating distractions and excess noise: toxic media; toxic music; toxic relationships; weed; alcohol; sex; partying — all non factors in my life. So I'm left with seeking patience, prayer, wisdom and purpose.
Any shoutouts? Who else deserves credit in this story – who has played a meaningful role?
Foremost, all glory to God. All the good that has come is by his grace.
It really took a village. My mama is the OG entrepreneur and my fitspiration, for sure. She taught me the balance between loving freely and not being naive; that I could be selfless without being self-sacrificial. She has the only heart as big as my Baba's. My Baba put that revolutionary spirit in me. When it came to his work on behalf of our community, he chose what was right over what was popular or self-serving, 100/100 times. And he showed me that Islam/faith is walk, not talk.
My grandparents and 11 aunts and uncles all helped raise me. My two grandmas are so different yet so alike; they poured lots of love and prepared lots of meals for me since I was a baby. My aunts/uncles are still my mentors, biggest cheerleaders and best friends. I have so much love to give because they gave me so much love. We've shared vacations, sleepovers, weekly breakfasts, our best laughs, our worst heartbreaks, our biggest dreams.
My three siblings and I are super close. My older bro started as a big bully (lol) – but he made up for it by pulling me out of Dearborn when I was on the wrong path and and helping me create my life anew in Minnesota; he and my sis in law played the role of remedial counselors to get me through college. My younger sisters are my babies and my besties. They're natural leaders and both inherited our mama's entrepreneurial spirit — they're pioneers and self-starters. My older brother and youngest sis are more strategic than us middle two, but the middles are more creative. We all share elements of one another though, so it's always a vibe and fun times when our personalities collide. Even compared to close-knit families, our bigger fam is an anomaly and I never take them for granted.
I have two women I call my God-mama's. My high school english teacher Amira Kassem is the reason I majored in English, and she wrote me a letter of rec that I wouldn't have gotten into Harvard without. She taught me to practice to make things permanent, not perfect. And that love isn't about two people looking into each other's eyes, but looking ahead in the same direction, as one. Just two of many gems from *the* GEM. My Doc Advisor at Harvard, Dr. Deborah Jewell-Sherman, has a zero tolerance policy when it comes to dimming your light and not owning your spiritual gifts; she kept reminding me who I was until I walked in it boldly. I never told her that so here it is. She nurtured and loved on me at Harvard and continues to do so.
Every Wednesday, my therapist Brent listens deeply to me, asks all the hard questions, and takes me to those dark corners I can't see. When I show up and say, "I got nothing for you today," that's when he helps me bring out the best (or worst) ish. It's been 4-ish years of tremendous growth that wouldn't have been so rich without him.
Finally, I have a great group of friends and the best community in the world. Former classmates. Long-time college friends. Fraternity brothers. New friends. I do do those. And the Dearborn community that I cherish more than any community in the world. Even in those cold gloomy winter days where the vibes are low, no place will ever make me feel so home.
Contact Info:
Website: aliimad.com
Phone: 3136100000
Email: ali@rimarecords.com
Getting in touch: VoyageLA is built on recommendations from the community; it's how we uncover hidden gems, so if you know someone who deserves recognition please let us know here.