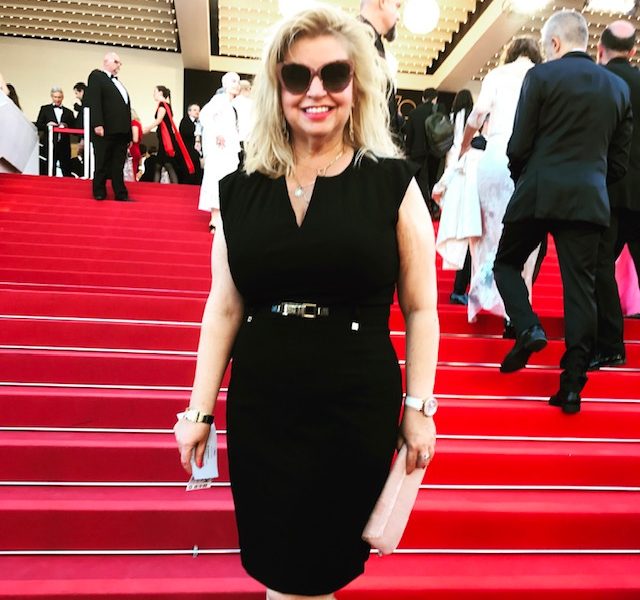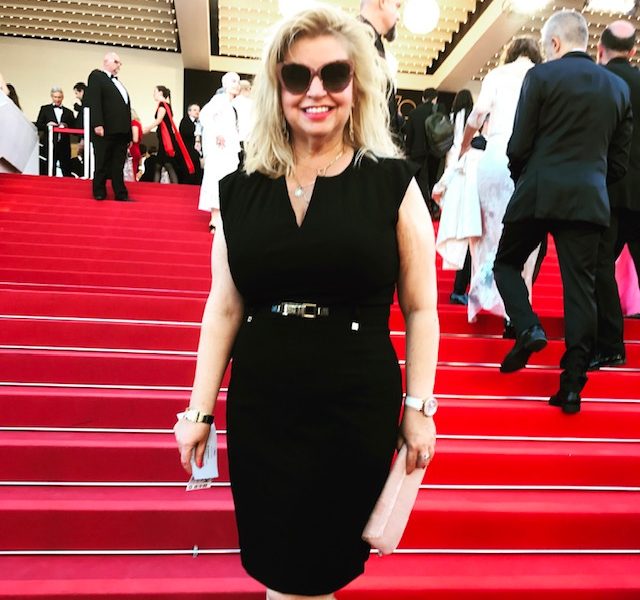 Today we'd like to introduce you to Alexia Melocchi.
So, before we jump into specific questions about the business, why don't you give us some details about you and your story.
Originally from Italy, but in the United States since a teenager, I got my first break in show business when I was hired, fresh out of High School, to be an interpreter for an Italian Media Company at a film convention called the American Film Market. Once I started seeing the process of how a film is sold to the global marketplace, I was all in. This was the perfect business for me to be in, given my ability to speak six languages and my love for all things film and television. Before I had the chance to blink, I was blessed to be asked by several international media companies to represent them in Hollywood and be their bridge of knowledge and access point to Hollywood creatives and executives. Funded by my distributor clients, by the age of 20 I had started my own sales agency with my incredibly sharp mother who was my business partner, selling indie films to the world, attending all the major Film Festivals and Markets such as Cannes and had made my first million dollars in sales commissions and had taken over 25 American indie films to profit. The earthquake in the mid-90s scared me so much that basically packed up and returned to Europe.
For four years, I lived in Athens Greece and ended up producing for Television and starting the first-ever Talent Agency, where I represented Greek celebrities. In 1998 I returned to the States and decided I could still be a bridge between the US Creatives and International Talent. I started Little Studio Films, again with my mother Alexandra Yacovlef, with the purpose of consulting for Hollywood on all things foreign market and vice versa. This led me to producing several movies, shorts and documentaries as well as launching the careers of international authors, producers and filmmakers, helping them in the entire process of creating content from the early stages all the way to distribution. I came up with the name Little Studio Films because I wanted to run things like the Studios in the early days, keeping things in house and doing things out of passion, purpose and vision and always "indie".
Has it been a smooth road?
I know that people look at Hollywood as a very glamorous place where the money flows easily, the parties are out of this world, and deals are made everywhere. That is partially true but it is a struggle to stay relevant and to cut through the bullshit. As a woman, I still feel I am seen more like a connector and a great promoter, but when it comes to my making executive and creative decisions in productions or projects I have been brought on to shepherd, I will at times encounter situations where my diplomacy skills are put to the test. I choose to bring feminine and resolute to the energy and not become a male energy woman just to play in the boy's club. And that sometimes can make people assume that being nice translates for being a pushover. I have had clients, who have tremendously high expectations and think they or their project or film will be an overnight success and as such they have come across as feeling entitled in crossing boundaries taking advantage of my time or not wanting to listen to constructive criticism or jumping ship when they don't get their way and therefore sabotage relationships and deals I have brought to the table for them. Then there is also the natural assumption that because I represent some very high profile media companies, I can't wait to write checks on their behalves for anything that comes my way, therefore I am now forced to do more vetting on who I end up collaborating with on a creative and professional level, so that I know the truly value me and want to work with me instead of being seen as a bank.
So let's switch gears a bit and go into the Little Studio Films story. Tell us more about the business.
Little Studio Films is best described as a global connector between US and International Entertainment companies, creators, brands and talent. Both myself and my partner speak six languages and know the process of film making inside and out, from inception to development to financing, to production, to marketing and distribution. Our wealth is our "rolodex". Truth be told, there is nobody we do not have the power to reach, on a global scale. Our relationships with decision makers are solid and have been build through the years as we are known for having standards of excellence and a gut instinct in discovering the real thing in brands, talent, creatives and projects. I consider myself an asset, as source of knowledge and out of the box thinking for any company or individual that needs a stable footing in Hollywood or wants to extend its reach in the worldwide community.
It is no coincidence that as word has been getting out about my inherent ability to lead and inspire, that I now am invited on Industry panels and to blog and write for various entertainment and motivational groups and magazines. Instead of listing my credits, I prefer to focus on the fact that I am still here, making movies and selling movies and developing content and promoting brands and new talent, as Hollywood is in constant flux, and that our Company is self-funded and that gives us the freedom to stay true to who we are.
How do you think the industry will change over the next decade?
The winds of change are definitely strong. On one hand we live in very exciting times because content is so easily accessible through so many mediums, with the explosion of the digital space and the social media platforms. This allows content creators to reach a wider audience and to have a direct connection with their viewers, fans, readers and instantly see what works and what does not. On the other hand these times are also a bit dangerous as we all tend to suffer from information overload which leads to a tendency to ADD on content. If something does not grab us, we go to the next big thing. Our attentions span is getting shorter and there is a bigger and bigger disconnect towards the human emotion aspect of the content or those creating it.
We are all becoming desensitized to depth of character or values in people or visual content, and completely obsessed with the superficial result of likes, or insta fame which is why I feel there will be a time soon where we will all gravitate toward content and media that are rooted in reality, and not the fantastical, or things and people and project that inspire us and touch our hearts instead of igniting our adrenaline. That is why I have started writing for a spiritual magazine for no financial gain, to show that Hollywood has depth and we all still care about making the world a better place. I also teach and mentor companies and individuals to grow their creative businesses or develop their talents on a consultancy basis and write a monthly blog for Stage 32 that helps creatives to navigate shark infested Hollywood.
Contact Info:
Website: www.littlestudiofilms.com
Phone: 3102886640
Email: management@littlestudiofilms.com
Instagram: littlestudiofilms
Twitter: @AlexiaMelocchi

Image Credit:
Image 3 courtesy of Cinema Confidential. Image 7 Courtesy of Tiziana Orsini photography
Suggest a story: VoyageLA is built on recommendations from the community; it's how we uncover hidden gems, so if you or someone you know deserves recognition please let us know here.