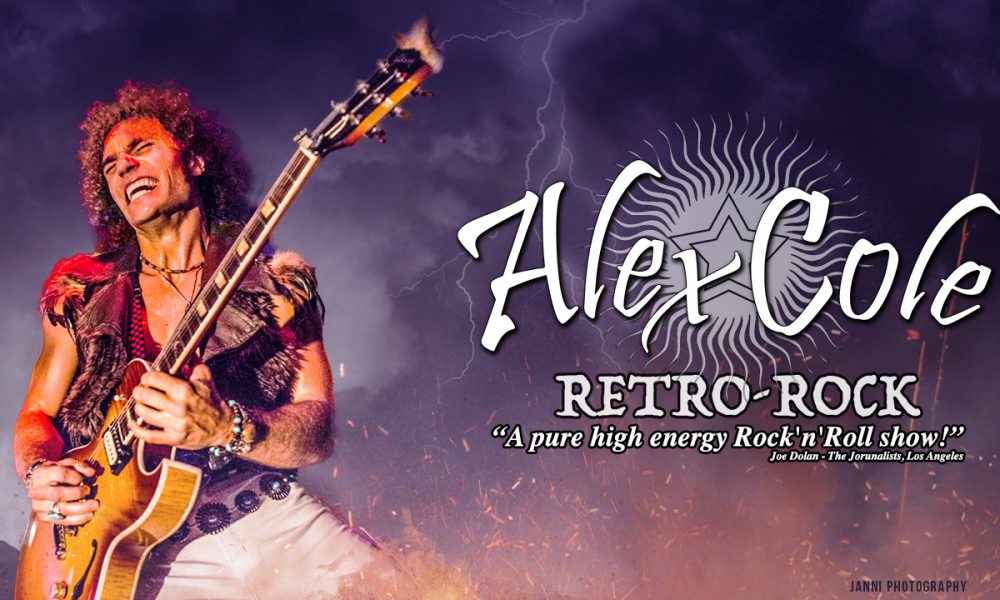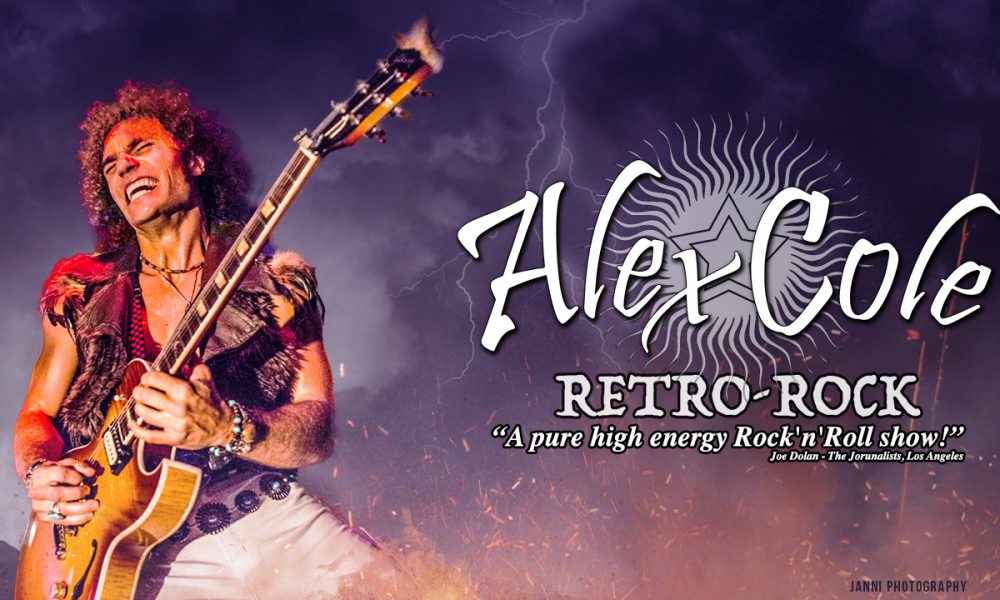 Today we'd like to introduce you to Alex Cole.
Alex, can you briefly walk us through your story – how you started and how you got to where you are today.
I'm originally from Milan, Italy, but I left in 2014 because in Italy, while I was having a successful career, I wasn't happy. In Italy, the kind of music that makes a profit is romantic, mellow and opera. I was being groomed to be a pop star. I was being trained by vocal coaches to sing perfectly. The Producers wanted me to only sing in Italian. Rock'n'Roll doesn't work when you sing in Italian. "Johnny B. Goode" in English sounds great, but in Italian it sounds silly. It's like watching a movie with subtitles. So, I went to America. My first day in LA I went to two of the most famous clubs on the Sunset Strip, Whisky A Go Go and The Viper Room. I'm happy to say that I've been playing those clubs many times. The Whisky is how I got my start in LA. I went to one of the most famous places in Hollywood where all the musicians hang out, The Rainbow. This place is filled with famous and inspiring pictures of Rock stars. I was speaking in Italian to some friends when, unknown to me, the owner of the Rainbow, Mario Maglieri said, Ciao! We started talking and he told me he was here on the Sunset Strip from the beginning. He brought legends bands like the Doors, Jimmy Hendrix, The Who, Janis Joplin and Led Zeppelin to The Whisky. He asked me if he could hear some of my songs. I played them from my iPhone and he said, I haven't heard music like this in 30 years. This is the music that made the Sunset Strip. This is the sound that built the Rainbow, The Whisky and The Viper Room. Your sound reminds me of AC/DC, Ted Nugent and Jim Morrison. Then he asked me, would you like to play at the Whisky a Go Go tomorrow night? When I picked my jaw up off the table I said yes! He said great, and picked up the phone and booked me at the Whisky. That's how I got my start in Los Angeles. I spent many more afternoons with Mario and every day was a gift. He was a special man who loved what he did. He was generous and funny. And for some reason he wanted to help me. The last time I saw him, he told me, son, you are going to make it. Just Keep playing. He died last year and I truly miss him. Once he offered me the opportunity to play at the Whisky I realized I didn't have a guitar. I immediately went to a pawn shop and bought a beautiful guitar. Which I'm still playing today. The next day I played at The Whisky, and was a dream come true. I had so much fun rocking out on that big stage. The story continues when after the show I met Peggy Phillips, who became my business manager. She loved my show and we started working together. She helped me to define my image, revamp my website, stage persona, costumes and voice. And during this time I found my true self. I was no longer being told to be somebody else. I was free to be Alex Cole. I became confident and I knew that what I was, was me, my passion, my art. The music I'm playing now is how I always felt inside. I've been unleashed. I have never been more comfortable. When you see my show don't expect to see me playing a solo, looking down at my fingers, making sure every note is correct. That's boring to me. I don't consider it as powerful as the Rock'n'Roll spirit. My solos are for myself and the audience. It's a once in a life time experience, because I'm feeding off from the crowd and they are feeding off of me. I don't even think about it, but when I watch my videos I see myself jumping up the monitors, running across the stage, interacting with the audience, dancing like James Brown, and hitting deep lunges. I honestly never plan any of this. Once I step on the stage the music takes control of me and it's like a trance. The music seduces me.
Great, so let's dig a little deeper into the story – has it been an easy path overall and if not, what were the challenges you've had to overcome?
The first 2 years were like the streets in Italy – a bit bumpy. I had to travel back and forth between Italy and America. I only had an Esta Visa, which means that I could only stay in the US for 89 days. Basically, I'd be working, and right in a middle of a project I'd have to leave and go back to Italy. I was sitting around waiting a month to come back. All of these trips to the United States were very stressful. The custom immigration would question me like I was a criminal. In Italy being an artist is considered to a hobby. In the US it's a business. Before I got my working Visa I was considered a tourist and I was afraid they would confiscate my guitar. That's why I didn't bring one with me. Now I have my Visa, thank you to my Record Label, Allied Artists Music Group, I live in Los Angeles, and life is much easier.  I have more time to play, go out and see other bands, make connections in the music industry, and work on my new music. I'm about to record my second album and It's the best music I've ever done. I have no interruptions because I don't need to travel all the time, and I feel safe. I can schedule to play gigs, also outside Los Angeles. I was able to go to Texas for the Dallas International Guitar Festival and I got to meet and get to know Ted Nugent and many other people. I really love Texas, and they seem to really love my music. I was invited to Las Vegas to open for Doug Aldrich (Whitesnake/Ronnie James Dio/The Dead Daisies). I found that people in Las Vegas are really cool. They like my music and I like Las Vegas. I'm really looking forward to getting my Green Card this year, so I'll be able to travel to other states, Colorado, Minnesota, Texas, and introduce my music to more people. I'm super excited to be in America where people love my style of music.
Alright – so let's talk business. Tell us about Alex Cole – what should we know?
My music is Power Classic Retro Rock. It will remind you of music from the 70's. It's all original music. I've been told that I'm bringing back Rock N Roll. I recently opened my own business, "Unleash The Beast Music Publishing." I started this company so I could keep the control over my songs. My music will be heard in movie soundtracks soon. This is important because this is the way composers can make money. Maybe one day my company can help other musicians earn a living. It's expensive to make music. The problem is today people want to hear music for free, so we need to license our music for movies and television. What's ironic is, I could go to a four year college and be pretty much guaranteed a good paying job once I had my degree. But if you study music for four years, you still a beginner. You need to invest years in the music profession, and there is no guarantee you will ever receive a dime. It takes years to learn how to sing, compose, and play your instrument. To put on a high energy show, as I do, and stay in great physical shape, takes discipline. I work out every day and I eat clean and healthy. I also have to manage my website, press, bookings and social media. It can be overwhelming, but when you are an artist, this is what you do and you give it your all.
Is there a characteristic or quality that you feel is essential to success?
I've always been a performer. I was a singer before I became a guitar player. When I was 12 years old I started singing in clubs around Milan. I wasn't old enough to be in the clubs. They would let me perform, and then I had to leave with my parents. I was also an actor and I always loved comedy. The problem was I got bored waiting around on set. I'm an active person and I like to be "doing it" not waiting around to do it. That's my personality. I'm a high-energy person. I wake up every morning and I immediately focus on what can I do to get me to the next level. I started jumping rope about a year ago to burn more fat, get lean and have fun. I can jump rope for 40 minutes, burn 500 calories and never think about anything else. It's my form of meditation. Most people sit quietly to meditate – I jump rope. It's kind of funny because recently I got a chance to meet the "Jump Rope Dudes" and their motto is "Do The Thing." I could completely relate to that. I have been following these two awesome guys with their inspiring workouts on YouTube. And get this, the "Jump Rope Dudes" came to see my show at The Viper Room in Hollywood, and we became friends. They invited me to appear in their video by Hollywood Sign (it can be found on YouTube). I'm so inspired by how much they get done, because they are no bullshit, they just do the thing. I can't tell you how many times people in LA have said to me, let's get together, let's work on some songs, go for coffee…never happens. It's LA talk. I'm writing a song about it called, "Chewing The Bone". Recently, I had the opportunity to work with a Russian composer for an upcoming project. He asked me to work with him for 30 minutes on a song. We ended up working together for 6 hours on 4 songs. Michael Vekilov is very much like myself. We wanted to make it right and time didn't matter. We were both consumed with the music, and loving every moment. I do my best to surround myself with positive, inspiring and successful people.
Pricing:
Contact Info:

Image Credit:
Robert De Anda
Eric Gabriel
Diego Gonzales
Leah Burlington
Michelle Dijares
Hectop
Federico Janni
Getting in touch: VoyageLA is built on recommendations from the community; it's how we uncover hidden gems, so if you know someone who deserves recognition please let us know here.