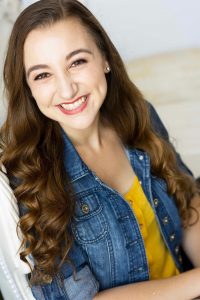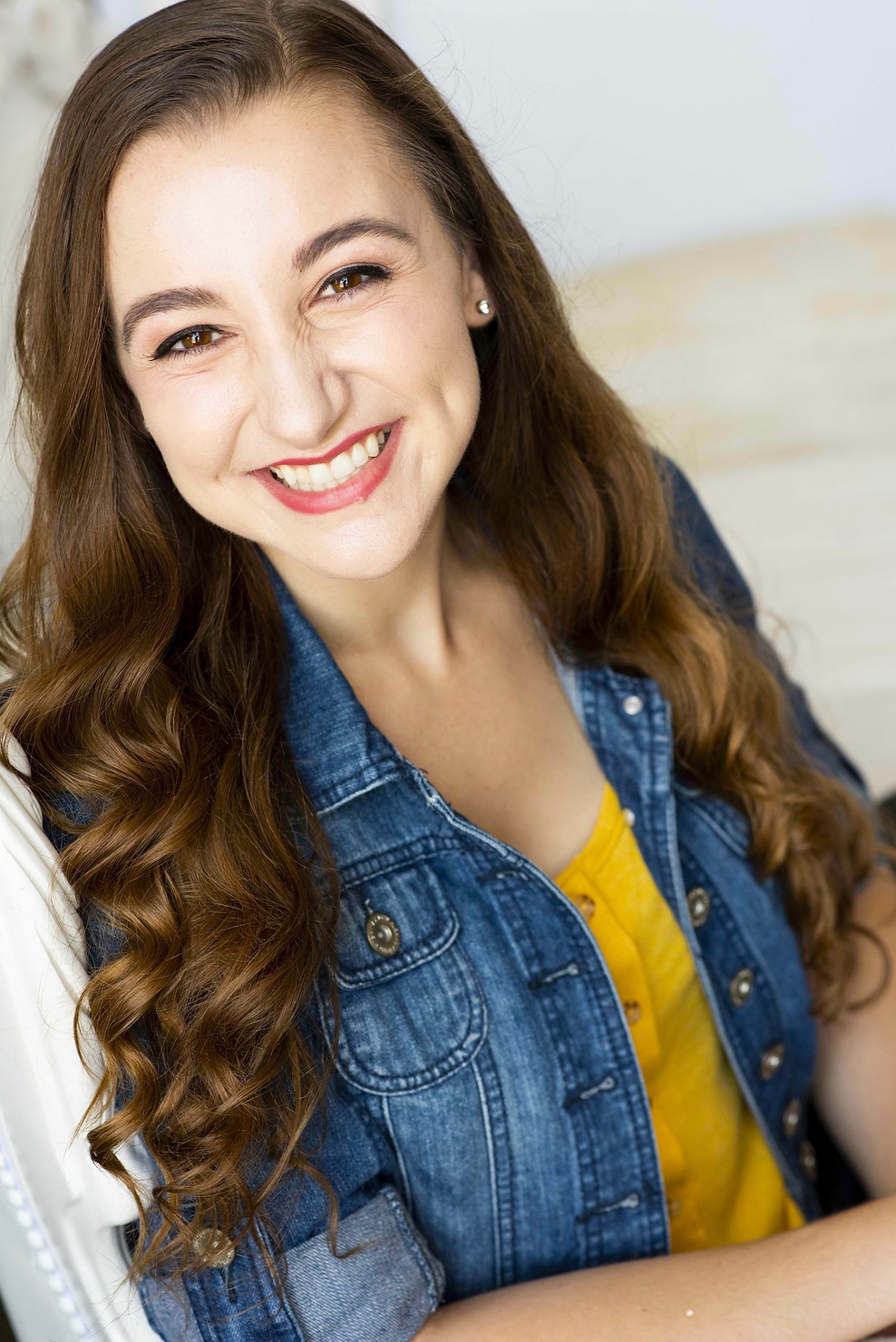 Today we'd like to introduce you to Kristen Daniels.
Kristen, please share your story with us. How did you get to where you are today?
Ever since I can remember, I've been a performer. If there was a family function, I was the headline entertainment, decked out with my little boombox and kiddy microphone. In my childhood, I participated in everything I could when it came to performing, whether it was talent shows, karaoke contests, song and dance clubs, you name it.
I attended the Academy for the Performing Arts in Huntington Beach for high school, majoring in Musical Theatre, and then moved onto my university training in the Claire Trevor School of the Arts at the University of California Irvine, where I majored in Drama with Honors in Musical Theatre (along with minoring in Psychology and Social Behavior and graduating cum laude). During college, I began my professional musical theatre career, and upon graduation from UCI, I continued my career in musicals at various regional theaters in SoCal. As a fun side-hobby of a different art form, I began to take up embroidery on a whim and learned the basics of all the stitches. I practiced in my spare time and enjoyed my new skill of fiber art.
In January 2019, I was whisked away to Sonora, California to perform on a gig (literally whisked away – I had 24 hours notice to get my booty to Northern California and jumped into tech week of one of the most technically complicated shows there is, A Chorus Line! That's a whole other story!). While on that contract, the biggest snowstorm of 20 years decided to hit, which left me with a lot of time indoors. I began to work on some embroidery to pass the time when one day I was hit by the idea of combining my love of these two different art forms, embroidery and theater. The idea was born, and as soon as I got home from NorCal, I was busy at work trying to see if I could make this idea happen. I came up with the name, 42nd Street Stitches, in a brainstorming session with my parents while sitting in a Starbucks (as you can see, I'm a sucker for alliteration), and the rest is history! During shows, you can probably catch me stitching up an embroidery hoop while waiting for my cue in the dressing rooms, and when I'm home (on an off-night I'm not at rehearsal, that is), I'm still probably stitching away listening to show tunes while I work.
Since the inception of 42nd Street Stitches, I've made many, MANY custom commissions of embroidery hoops inspired by musicals, have ventured into making embroidered iron-on patches, and next up in the next few weeks is the release of my first ever D.I.Y. Embroidery Kits that people can buy to learn how to embroider a fun, beginner design for themselves! More ideas are also in the process and I am very excited to see the expansion of products in my shop.
During this Coronavirus pandemic, it's been hard having my love of live theatre stripped away. Performing in front of a live audience is one of my greatest loves, and not being able to express that has been difficult, to say the least. I've been lucky to have had the opportunity to perform in a few Zoom concert and events online during this pandemic, but little can compare to the feeling of the lights shining on you on the stage while an eager audience shares in the story you are telling. In the meantime, I guess I'll have to envelope myself in the images of musicals I stitch on my hoops and think about the day where the pictures I'm embroidering are back on the stage where they belong.
Overall, has it been relatively smooth? If not, what were some of the struggles along the way?
I'd say that the road has not always been smooth. Along my path as an actor, I have faced challenges that I believe have allowed me to grow into the person I am today. I remember many times where I had lost almost all of my confidence and really felt like throwing in the towel. My senior year of college really became a big turning point for me, as it was a time where I was at a crossroads in my self-esteem. It was a time where I could have given up but instead decided to push myself forward.
Back in high school, I had applied for a few different MT programs across the country and ended up choosing to go to a college where I would audition for the MT program upon arrival. I really struggled during my first years to conform to a "type" that I really didn't think I was. Everyone has an opinion in theater school as to who they think you are, when who knows you better than yourself? I was so caught up in what I thought I should be and didn't spend enough time looking at who I was. I felt like I needed to show everyone else what they wanted to see in order to succeed, when all along, I should have just embraced my authentic self. I had little faith in my own opinions and instead clutched onto the opinions of others. Being pulled in so many directions and yearning to please everyone ended up creating so much confusion within me that I was no longer feeling like my true self. I feel like I lost myself when it came to who I was as a performer during the first half of college, and then went on the journey of trying to piece my true self back together again.
All my work in school culminated in my final big audition into the top level we could achieve there for musical theatre- attaining the BFA. Getting the BFA was my major goal for all four years. It was in the first week of my senior year of college when I found out I was not chosen to receive it, and at the time, I was crushed (to say the least). However, this event ended up, like I said before, being a turning point for me.
This event made me realize that there is a whole other world out there beyond the university walls. The microcosm of school was just that, a zoomed in view of reality. Beyond that, there are SO many opinions that the only thing you can really hold onto is a strong sense of self. Out in the real world, I learned that there is someone who is going to love you for what you already bring to the table and who isn't going to make you change who you inherently are. I strengthened myself during my senior year and went on to have a truly freeing, empowering experience before graduating. I put on a fully staged production of a musical from start to finish, created a senior cabaret with some of my closest friends, and flew to New York for my first major callback for a tour. Me not getting the BFA actually allowed me to work harder and achieve more than I ever thought I could, and I have continued to carry that mindset with me post-graduation. I know myself better than ever now and thank my challenges for allowing me to get to this place.
Alright – so let's talk business. Tell us about 42nd Street Stitches – what should we know?
In addition to being an actor, I run my small business, 42nd Street Stitches. This is a business where I sell handmade embroidery pieces, typically of designs inspired by musical theatre. I specialize in creating large and small embroidery hoops and have recently begun creating small patches, all of different kinds of musicals.
I am most known for my intricate details in my pieces and that each product is handmade by me from start to finish. I am really proud of where I've come in the first year with this business, and am excited to expand further with it in the next few months.
I think the art I create through embroidery really is different than others since it is a combination of two art forms. It combines art of a physical medium (embroidery/fiber art) with the art of live performance (musical theatre), which I think is a really cool blend.
With COVID-19 shutting down all live theater for a long while, I am working hard to take advantage of the unprecedented time I now have available. Right now, I have been focusing on different aspects of my business in order to one day achieve my ultimate goal of having this be a sustainable side business as I pursue my career as an actor.
Any shoutouts? Who else deserves credit in this story – who has played a meaningful role?
When it comes to my acting career and everything beyond, I would say a lot, if not all, of the credit for any success I have had is due to my parents. My mom and dad have supported me so completely my entire life. They have always told me that I can do anything I set my mind on, and have had full faith in me from day one. They are the biggest advocates, cheerleaders, supporters- you name it- that I could ever ask for, always there on opening night telling me to "own the stage!". They are also the first ones to help me with anything I need on the business side of this profession. I know they are always there for me, and for that, I am eternally grateful.
Contact Info:

Image Credit:
Headshot: Kevin McIntyre
Suggest a story: VoyageLA is built on recommendations from the community; it's how we uncover hidden gems, so if you or someone you know deserves recognition please let us know here.