Today we'd like to introduce you to Rutuja (Rue) Sawant.
Hi Rutuja (Rue), can you start by introducing yourself? We'd love to learn more about how you got to where you are today?
My name is Rutuja (Rue) Sawant (she/they) and I am a trilingual cinematographer and camera specialist originally from Mumbai, India, based in New York City.
Growing up in Mumbai, I have always sought out challenges that pushed me out of my comfort zone and allowed me to discover new perspectives. I knew in order to be able to truly spread my wings and I needed to expand my beliefs. The US is a hub of the world that brings different cultures and ideas together. I saw an opportunity to be a part of that and contribute to it. At 17, I applied to universities in the states and landed a scholarship to the University at Buffalo in upstate New York.
During my Freshman year, I was solely an Engineering major due to my interest and technical background. However, there was a creative and social aspect that this field lacked and I wanted to expand my horizons. That's when I enrolled in my first film class. It opened my eyes to the power films have by giving untold stories a space and a platform. It was inspiring to see how much of a cultural impact films have and how they can make a difference in the world. From then, I completely immersed myself in the study of film and filmmaking.
Throughout the rest of my college career, I was involved in organizing my school's first-ever pride parade which was covered in Buffalo newspapers and thus started a tradition in a school with a 20k undergraduate population. My LGBTQ advocacy and programming helped give me a voice and the confidence to continuously advocate for more queer stories. Being proactive in becoming a leader and my willingness to execute successful programs has led people to offer me spearheading positions, from leading film festivals to managing programs for huge LGBTQ events.
I graduated from college in 2020 with several recognitions and scholarships including the SUNY Chancellor's Award nominee which is the highest honor in all of the SUNY schools in the state of new york to be considered for. I was selected as the student speaker for the graduation within a 9000 graduating class and was awarded the Distinguished Ally Award.
I am proud of this four-year journey. Looking back to when I was 17 and first learning about studying in America, it's amazing to see how far I have come and how I have kick-started my professional career.
Would you say it's been a smooth road, and if not what are some of the biggest challenges you've faced along the way?
I wouldn't say it's been smooth. I like to describe it as a roller coaster, with many ups and downs but nevertheless, a thrill.
Graduating in the middle of the pandemic was particularly hard with the film industry shut down, not to mention being an international student. But I was determined to persevere. I made a huge leap and decided to move across the country to LA, landing one of my very first roles on a Hulu show. There, I worked on more short films and started gaining hands-on knowledge with cameras. But I missed the east coast as it was my home after spending my college years there and it's always been a dream of mine to live and work in NYC. So I moved back to live in Brooklyn, and I'm loving every minute of it.
I struggled before college with not being able to grow up in an environment that encouraged me to be proud of my identity as a queer South Asian person. Being in the US and seeing my friends be themselves gave me the confidence to explore myself. My work has become an outlet to be vocal and expressive about my gender and sexuality. I'm telling stories that haven't been told before in hopes that it will also help others become confident and proud of who they are. I am proud of getting to this place where I am confident and vocal in who I am and do not fear to stand up for those in my community through my advocacy and my craft.
When I moved to New York, I found an amazing group of collaborators. We are always doing something new and are so supportive of each other's ventures. From small projects like going to an abandoned beach in the middle of winter on a whim with only a camera to budgeted productions with industry giants, there is always a flow of creativity and innovation. Freelancing is a tough way to go, but having a close-knit group of amazing, talented people that are doing the same, makes it so much more bearable and a lot of fun.
The cultural shock of moving to the other side of the world was more gradual for me but helped me get out of my shell and rely on myself for solving anything that arises. This in turn helped with being on set and working in an environment that requires quick problem solving and is fast-paced requiring constantly to be on toes – literally. I have learned to adapt to any scenario while being able to enjoy the industry.
As you know, we're big fans of you and your work. For our readers who might not be as familiar what can you tell them about what you do?
My experience working as a director of photography and assistant cameras on different-sized sets has helped me to gain a deep understanding of the best equipment that helps to achieve the film's creative vision, no matter the story and no matter the obstacles. The technicalities of using the right camera to achieve the director of photography's vision for the film involve having the knowledge of all the equipment the industry has to offer from the lenses to filters, the color science, and of course, the camera itself. And I am experienced in working with 16mm, 35mm film, and digital cameras. It combines tech with creativity which is where my Engineering knowledge shined through, allowing me the best of both worlds making it a crucial part to the film industry.
My recent work includes being a Camera Specialist and consulting Producer on 'Lapse' with the president of feature films at Blumhouse, Couper Samuelson as the EP. Blumhouse has produced some of the most significant horror features like 'Get Out' and 'Halloween'. I was a crucial part of the crew in bringing the director's vision to life from sharing my expertise on camera to being a head of the department as a gaffer. Because of my commitment, professionalism, and contribution to this short, I was invited to be a part of the feature in the future. I am excited to work with Director-Cinematographer Katie Colwell and Soukaina Alaoui El Hassani, production coordinator at Vice Media for this venture again. The film is now in post-production ready to be sent off to festivals worldwide.
Another example of how my expertise as a camera specialist has landed me continued collaborations is the short documentary Bloomers. 'Bloomers' examines the Christian Purity Culture. I got a chance to work with Emmy award-winning producer Christina Choriatis and director Steph Choriatis. Working on films that shed a light on parts of society that are otherwise untold reinforces why I am in this field. It truly means a lot to be a part of films that make a difference in society and highlight otherwise taboo dialogues.
In Summer 2021, I was a director of photography on two episodes of an international award-winning web series and recently a recipient of IndieFest Awards called Dead Enders (zombie comedy) which premiered its latest season this month in Brooklyn. Seeing my work on a big screen and then being recognized and appreciated after months in production is certainly one of the proudest moments. I have gone to work on many more projects since including Continental Drift and continued collaborations with industry crew from all of these films.
I was a lead programmer at Madness Film Festival, an innovative festival in Brooklyn, NY. On the other side of the camera, I've been able to examine other people's works and styles of cinematography to help inspire me for future collaborations. I draw from my work to be able to help curate an amazing lineup every year in celebration of all the films and talent in the industry. Celebrating a film and appreciating the crew and cast after completion is one of the biggest ends to the journey of a film and I love to be a part.
I have also worked on productions on Hulu and Showtime's Couples Therapy. And then many many more sets in and around New York City. It is amazing looking back at how far I have come in this journey and being at a place where I am sought for my work and my abilities to make it happen. My unique journey made this coalition possible in leading the camera department and has made me indispensable on set.
What do you like and dislike about the city?
The creative atmosphere in LA pushes you to bring out the best in yourself. My very first time in LA was working for GLAAD, one of the biggest nonprofits advocating LBTQ+ issues and visibility in digital media. I develop tools in advocating for queer experiences through media and in the entertainment field. To this date, I have continued using them in industry and through my work. My time there made me want to move to LA to pursue my lifelong dream of working in the film industry.
Diving head first into the film industry in LA was challenging at first but it's an experience I'll always cherish and the things I learned have helped me immensely with navigating the film industry. The city has very creative energy around it and it helped me recognize and believe in my own work. While NYC will always be home, being able to work in both cities brings balance to what I seek. I am glad to have had these experiences that eventually have made me successful in the industry.
Contact Info: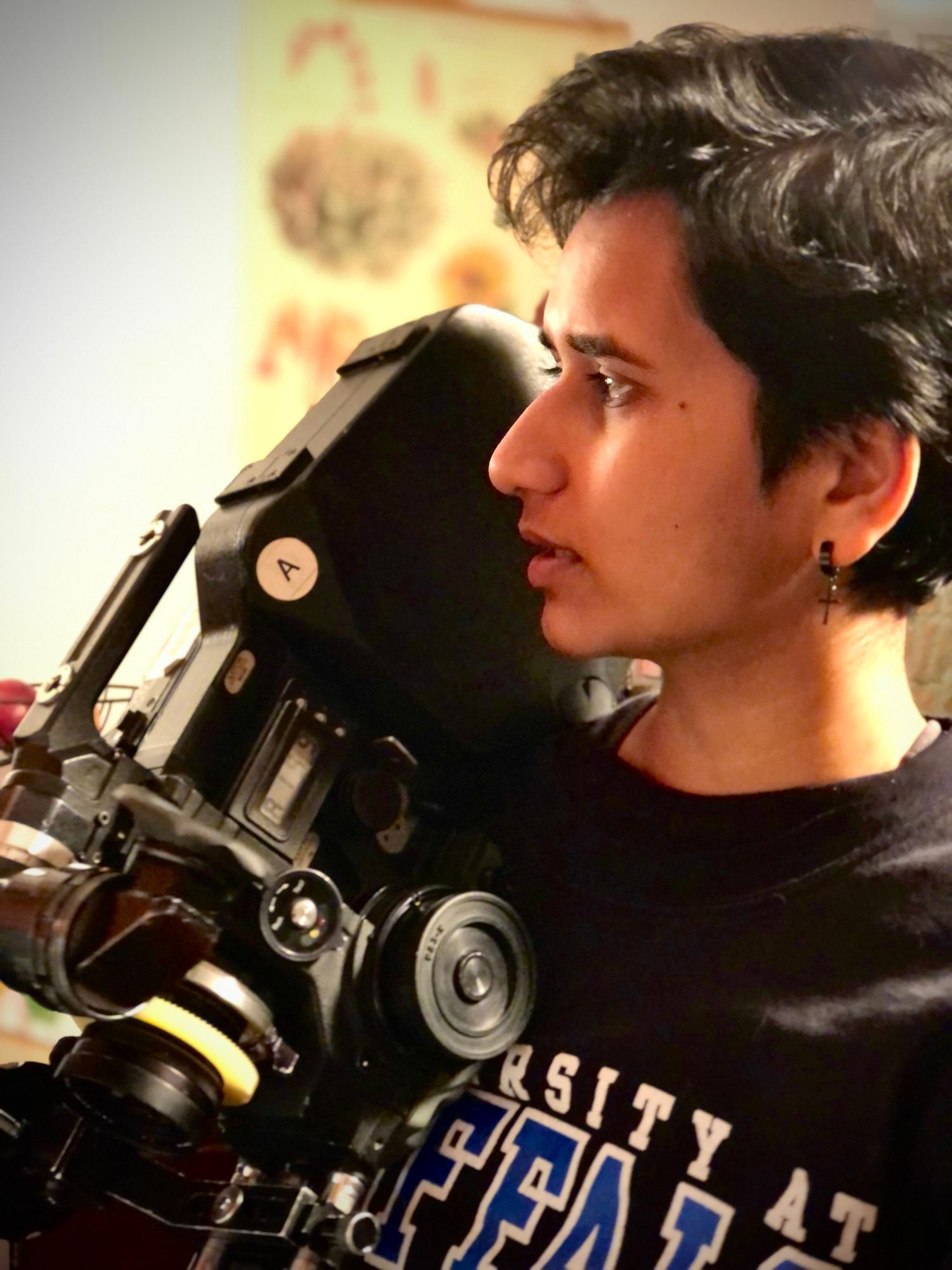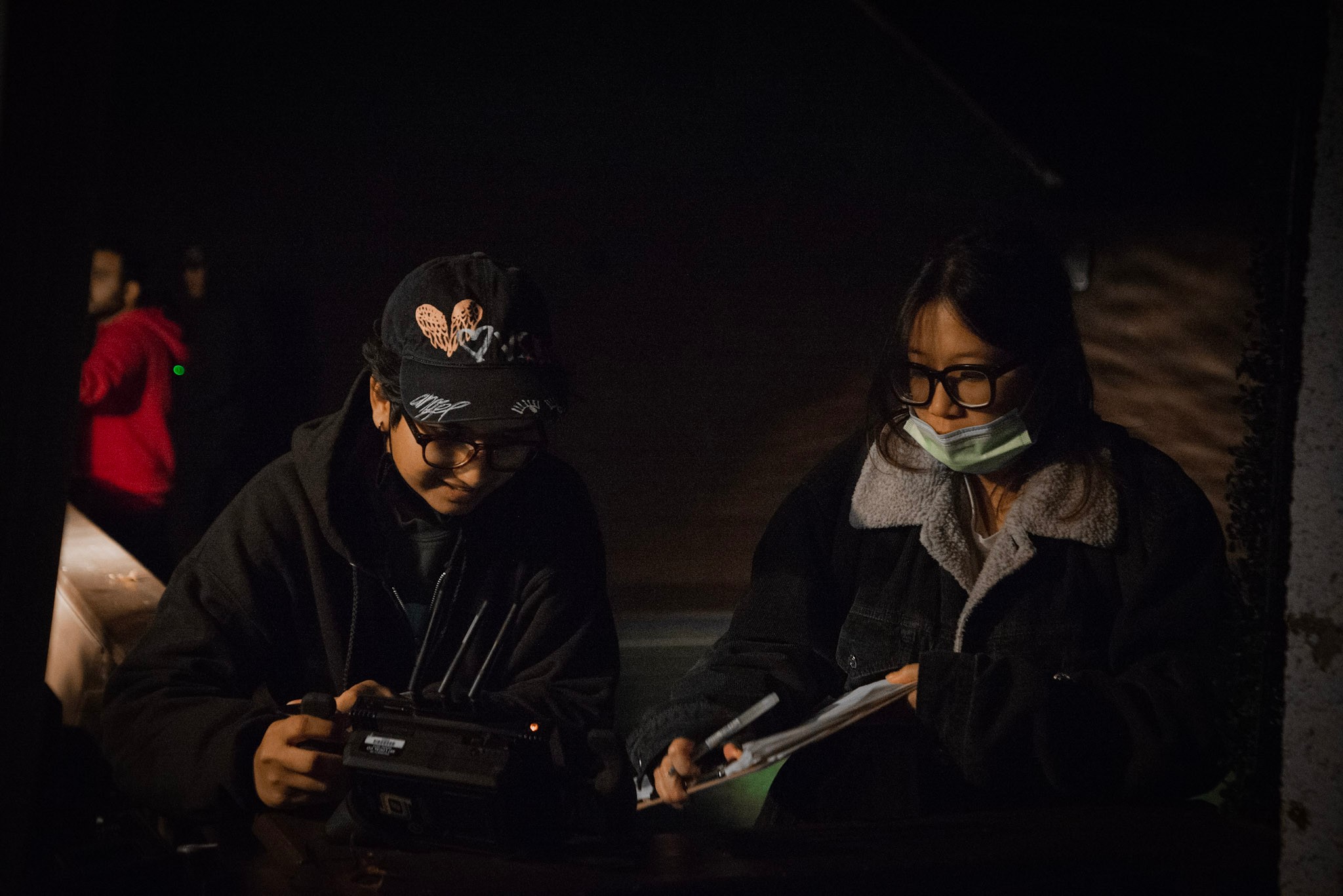 Image Credits
Zammarroo, Raymundo Vasquez, shan
Suggest a Story:
 VoyageLA is built on recommendations from the community; it's how we uncover hidden gems, so if you or someone you know deserves recognition please let us know 
here.