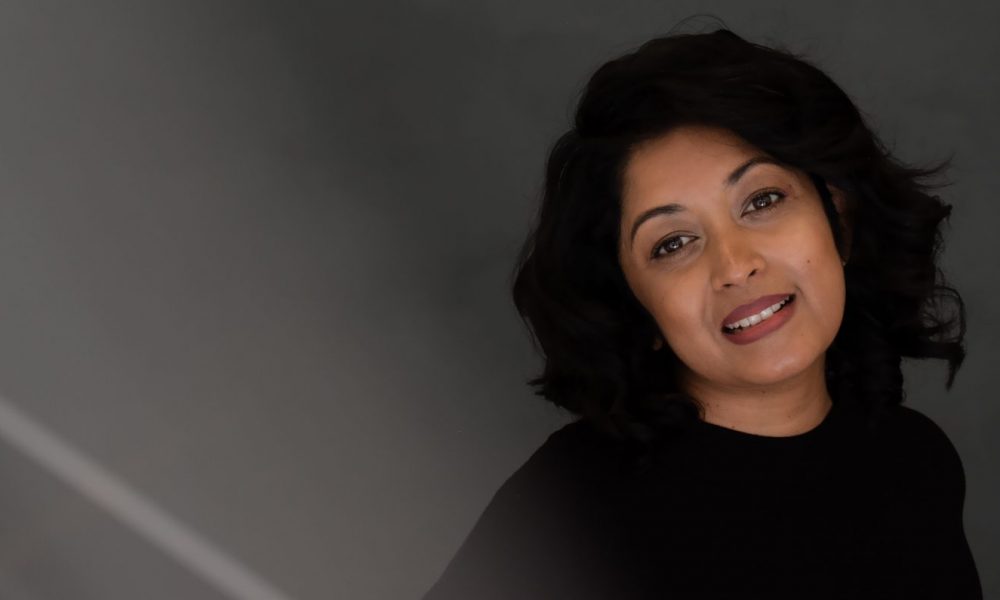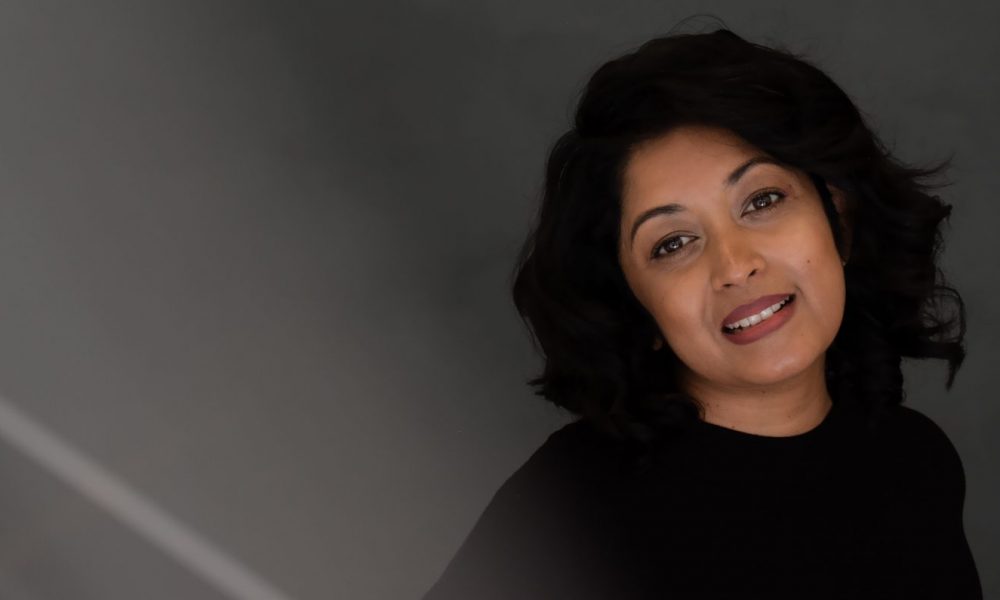 Today we'd like to introduce you to Manori Sumanasinghe.
Manori, please share your story with us. How did you get to where you are today?
I am the Creative Director and CEO or Neumascape Studio, Inc. I founded Neumascape Studio to pursue my passions in architecture + design, technology, and well-being. Our projects range from buildings to products, to experiences. But at all scales our projects are very much about well-being.
I was born in Sri Lanka in a small town called Kandy, to a family with modest means. Sri Lanka is a beautiful island in the Indian Ocean. Sri Lanka experienced a war that started in 1980 and ended in 2009. I witnessed the horror of war before the age of 10. Being exposed to deep natural beauty and the rich culture of the island, but also the ugliness of war led me to confront some profound existential questions at a tender age. I believe that led me down the rabbit hole that took me where I am today.
It was during my teenage years that I decided that I wanted my life to matter, that in order for everything I've seen to make sense, there must be meaning to all of these madness. And there must be something useful that I can contribute to the world around me.
In 1997, I had the opportunity to represent Sri Lanka at a global youth summit. I grew up in a conservative, patriarchal society, and I was not used to concept of having freedom to do whatever I wanted to do. The idea of aspiring to anything I could imagine hadn't been on the table. While I was in the US, for the first time I felt I could be or do anything I could imagine. I went back home and thought about what I wanted to do with my life. I wanted it to be creative, challenging, bringing together diverse interests. I wanted to make the world around me a little better. I decided I wanted to become an architect.
Ever since I was a child, I have been interested in our built environment. I used to play with piles of rice grains to design miniature communities, roads, houses, and shops. I watched my parents build their house over the years and wondered how things could be done differently. My pretend play was building houses and communities and such.
In the city, I would imagine where there should be art galleries and art supply shops – even though I didn't know the names for those things. I was oblivious to these things because we didn't have art galleries, art museums, and we had a single artist supply store. There were no places to buy canvas, so I had to make my own. Instead of lots of toys, I used blocks of wood and other bits and pieces to design little imaginary communities. I did not have exposure to high fashion, high culture, travel, and international TV (we had three channels growing up), but I did have a library and books were your ticket to imagination. I read about kids growing up in England, but it wasn't until I came to the States that I began to understand that it was possible for ME to do anything too.
Finding meaning in projects was critical for me. I am deeply interested in projects that realize the potential of a person, a places and or a spaces. I am interested in building community and promoting well-being. I see our built environment as both the stage and a silent supporting actor for the drama of life.
We're always bombarded by how great it is to pursue your passion, etc – but we've spoken with enough people to know that it's not always easy. Overall, would you say things have been easy for you?
I spent a very large part of my life trying to get an education and training to become an architect. I was 16 when I realized that I wanted to become an architect. I grew up in a family with modest financial means in a developing country. Which meant I had to earn and save up so I can get the education I desired. I had to have a whole other career, so I can afford the education to have the career I wanted for myself. I was 26 when I started Architecture school and finished at 33.
When I was in architecture school, I often felt inadequate with the exposure I have had and felt like I had to play catch up to my classmates. I didn't have the exposure to fine arts or design and hadn't really had the opportunity to develop a refined palette. For my parents, it was important that their children got an education and live a life better than they experienced. It was more about survival than enjoying the finer things in life. Once I was in one of the most avant-garde architecture schools in the world, I felt the pressure to keep up with my peers. I would put enormous pressure on myself to try and be like them instead of trying to embrace my unique background and my strengths. It felt as if the battle to arrive at the architecture school was fought against external sources. But once I arrived at Architecture school, the internal battle begun.
Once I graduated, I spent several years with on the job training. I'm still in the process of obtaining my California Architecture license. I've had to be very patient and persistent. I had to be absolutely sure that I wanted this title of architect. I think it's important that people chase their dreams and don't easily give up.
In 2018, I started Neumascape Studio. I started it because I have various interests and urges that I couldn't quite fulfill working in a conventional architecture firm. I enjoy making things, experimenting with new ideas, techniques, and technologies. I enjoy working in projects of different scales. I wanted my projects to feel meaningful and have an impact in the world. I found it challenging to fulfill all of these needs at a conventional practice and still maintain work-life balance and overall well-being. It meant that if I was going to pursue some of these needs outside of work in my very limited personal time, I would have to sacrifice things like emotional and physical health.
In an industry where the majority of the leadership is still heteronormative Anglo-Saxon male, it was pivotal for me to see strong female figureheads. At SCI-Arc, we were surrounded by amazing and accomplished female instructors. Early mentors in my career, such as award-wining architects HsinMing Fung and a champion for female leadership Craig Hodgetts, showed me the value of a design practice that furthers a cause that I stood for and the role of diversity in enrichment of a project. Also, in part thanks to them, I have an appreciation for experimentation and play in the practice. These formative years helped me shape a firm that embodies the ideals of collaboration, meaning, diversity, and experimentation.
So, as you know, we're impressed with Neumascape Studio and Neuma Mind Spa + Showroom – tell our readers more, for example what you're most proud of and what sets you apart from others.
Neumascape Studio is a collaborative studio and a creative lab; it is a playground for the creative spirit. At all scales, our projects occur at the intersection of design, technology, and well-being – bringing together my key interests. I have a great team of collaborators from various backgrounds that bring in a diverse set of skills. This enables us to tackle many different types of projects. We work on buildings and spaces, residential, commercial and retail, in both the building design itself, as well as interiors. We also design, prototype and fabricate experiences and products.
One such project that I'm very proud of is spinning off into its own startup – Neuma Being. I started it with my husband Nelson Abreu, who is an engineer. Neuma Being was born out of our struggle to maintain work-life balance living in a big city like LA and seek fulfillment in our lives. We both have been on this path for the past decade and a half. We've explored many tools and techniques to maintain stress, improve self-awareness, and recover from creative drain. This leads us to realizing and appreciating the value and the role of overall well-being to the creative process.
We both work a lot. But our professions required us continue to be creative and innovative. We both have been using different tools and techniques over the past several years for inspiration, to find personal and professional fulfillment, and to manage stress. Looking around, we noticed an unmet need for creative professionals like us to cope with stress, burn out and creative drain. In 2016, we came up with a product called the Cymatix. It's a recliner/chaise longue that uses sound and vibration to help the body enter a deeply relaxed state while the mind achieves a heighten state of awareness. Research and experience associates these states with creativity, vitality, innovation and reduced stress, pain, and anxiety. The Cymatix is influenced by ancient mindfulness and well-being practices as well as latest technology and research. Research also shows that a large component of well-being is community (meaningful relationships). We integrated the Cymatix, other technologies, techniques and the community to create Neuma Being.
Neuma Being's first flagship store is the Neuma Mind Spa & Showroom in Chinatown, L.A. There are monthly activities and people can book experiential sessions. You can take a 30-minute break and use the Cymatix, recharge and go back to work. You can book a Mind Spa experience that includes additional pampering and guidance to deepen your experience. We are developing VR, AR, and IR (internal reality) tech to expand our repertoire of resources to "recharge, reconnect, and reimagine." Late last year, we unveiled Synaptic Projections, where we integrated a brainwave sensor to a digital interactive artwork. Visitors were able to affect the artwork using the brainwave sensor.
We also wanted to use the space in Chinatown as a space to gather and build a community. So we have monthly events from art shows, to pop-up markets, to intimate musical experiences. We also have meditation classes and hopefully soon, we will be able to start small Yoga classes there too. This space is becoming the center of all the stuff we do and I love it.
The beauty of this whole arrangement is that I get to do what I love to do at the studio with amazing collaborators and share it with the world through the startup. We managed to figure out a way to bring together all of our passions to find solutions for everyday needs.
Are there any apps, books, podcasts or other resources that you've benefited from using?
I try to engage with people in person as much as possible. And meet many different types of people and try to form deep meaningful connections. Honestly, this is the most valuable form of inspiration I find. I read a lot and do listen to a few podcasts. But for me, nothing beats human interactions. The opportunities to learn and grow from each other is one of the biggest blessings.
Some of my favorite podcasts are NPR's Hidden Brain and Freakanomics – both are about behavioral sciences. Then there is The Allusionist – about language and etymology. Then one of the new podcasts that I'm loving right now is The Woke Mystix by my friends Ellen Bowles and Imani Quinn, it explores different aspects of spirituality. And what interests me about this podcast is that how different people approach spirituality and various practices and how they can be useful for improving overall well-being. Not all people are the same and based on individual needs, we should be able to come up with a formula that works for us. And having the knowledge about different practices enables us to tailor make our own recipe.
Pricing:
At Neuma Mind Spa + Showroom we offer experiential sessions. A 30 min Cymatix experience geared at recharging for $50
A 50 minute Neuma Mind Spa experience that includes pampering, tea / coffee ritual, intention setting and personal guidance, combined with a Cymatix experience customized – $95
Contact Info:
Image Credit:
Photos 1 – 5 Photographers: Emi Kitawaki and Jen Whittaker Model: Dana Nichols; Photos 6 & 7: Khalid Farquharson Community events at the studio
Suggest a story: VoyageLA is built on recommendations from the community; it's how we uncover hidden gems, so if you or someone you know deserves recognition please let us know here.