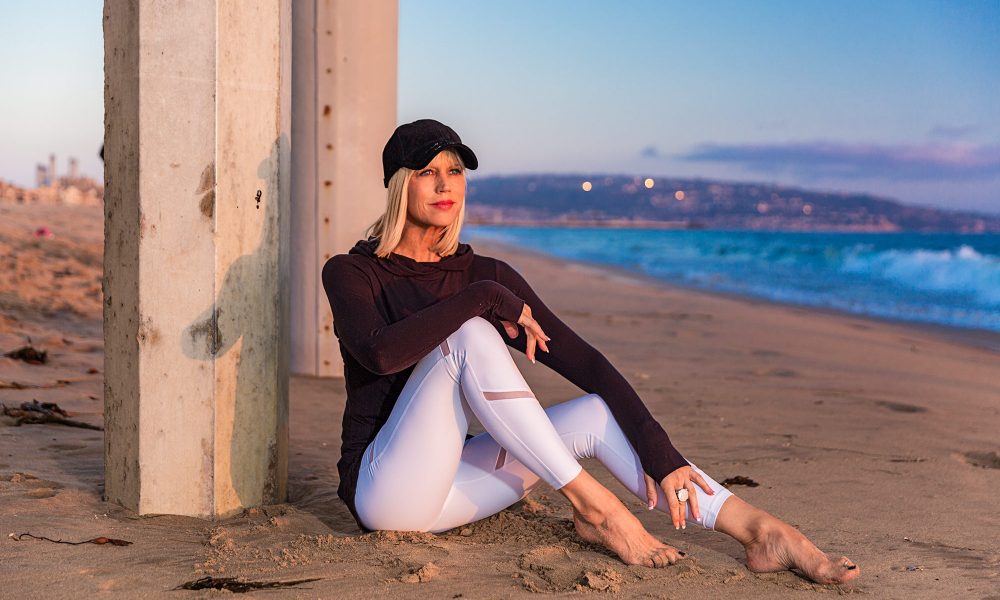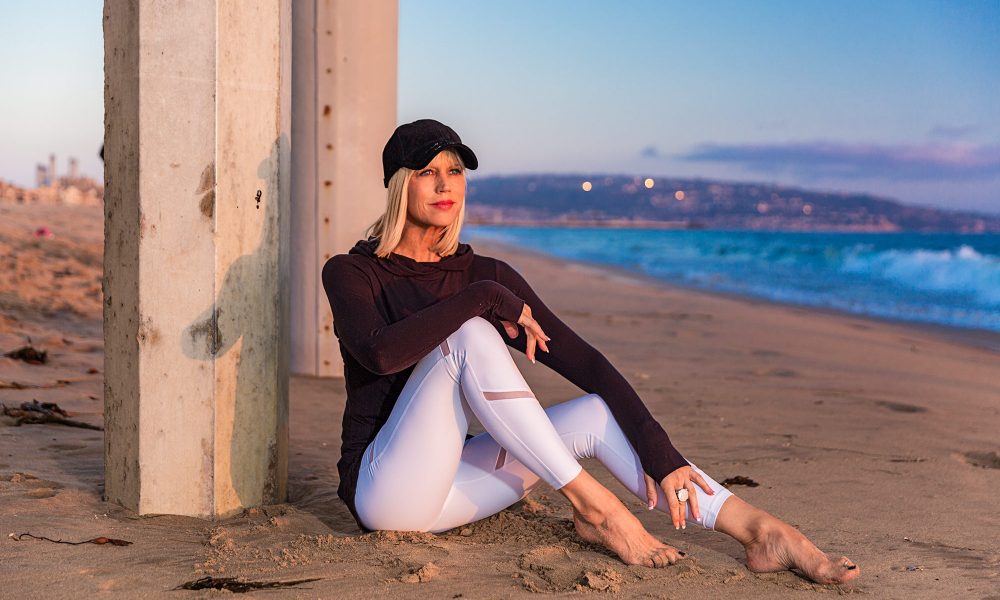 Today we'd like to introduce you to Catherine Grace O'Connell.
Catherine Grace, let's start with your story. We'd love to hear how you got started and how the journey has been so far.
It was less than four years ago that I almost lost my life to Lyme Disease. In the spring of 2014, after a decade-plus search for answers, I was finally diagnosed with Late Stage Lyme Disease. I had been experiencing some very serious health challenges, and after my second case of spinal meningitis, I had finally had a doctor in Costa Mesa begin the testing for Lyme Disease. Up until then, I went from doctor to doctor being told that "it was all in my head." I remember the first time meeting her when she looked at me and said, "I'm pretty sure you have Lyme Disease." I burst into tears. I was overwhelmed that someone actually believed me. It would take four months before I would have the actual diagnosis and by that time, the disease had spread to my brain. Within a month of treatment, I began to have daily seizures that would last from three to eight hours. For the better part of the next year, walking would be difficult, if not impossible and I would require a caretaker by my side. My health spiraled quickly. Within a few months, my weight dropped to 100 lbs., and my organs began shutting down. On 11/11/14, I left my body in a Near Death Experience. At that point, I wasn't afraid of dying. I was afraid of living. I had been suffering much of my life, and I couldn't function in any normal capacity.
I couldn't understand why I'd survived. Until now. Until finding my passion, my purpose and a mission to empower women at Midlife and Beyond. At the age of 54, I began to find my voice, and that became the key to saving my life. I'm a #metoo who was sexually abused as a child. What I found is that being violated in that way isn't a moment in time but a life-changing experience. That experience destroyed my sense of self, and it would take me most of my life to begin putting myself back together.
The journey to healing began through a conversation with my daughter. It was the spring of 2015, and I was still deeply depressed. I was getting better, little by little, although I could barely walk around the block. I didn't have a great deal of hope for the future as I believed that I was worthless. That's what I was told through a lifetime of abuse and trauma, and it became the lens through which I lived. My daughter asked me a question, "Mom, what would you do if you were well?" Out popped, "I would travel… travel the world!" I was absolutely stunned by my answer. It wasn't long before I grabbed my computer and began creating bucket lists. I hired a travel agent and made plans to travel the world. Yes, I could barely walk, but my dreams were very much alive. More importantly, my dreams were bringing me back to life. I stopped researching Lyme protocols or survival stories and began making this dream a reality.
In the end, I wasn't able to take my trip around the world. But, it didn't matter as I believed that I could. What took its place was my daughter encouraging me through my love of fashion. She grabbed her iPhone and began taking pictures of me. She helped me to upload an Instagram account. I had never heard of Instagram! I began sharing images as well as being very open and honest about my story. Before I knew it, I had people reaching out for help. I began sending my cell phone to every single person. In the first year, I spoke to probably 100 people. I found that helping others was giving me a purpose. Helping others was helping me to heal and to believe in myself for the first time in my life. Over time, this evolved into my launching a blog, CatherineGraceO.com. I began to use fashion as a medium to share a message of inspiration and empowerment. Within a few months, I was in class at the YogaLoft in Manhattan Beach. I had this message come through me that was crystal clear. The message was to bring together 50 bloggers over the age of 50 on the 50th day of the year to create a collaborative, supportive community for older women to celebrate their age and wisdom. In two weeks, I had three other bloggers join me, and we would begin creating "The Fierce 50." I had no idea the reception we were going to receive. We ended up with national brands calling and forming a production company overnight. In the next year, Forever Fierce Media would produce four national campaigns and two more social service campaigns, "Bridging the Gap" and "Forever Fierce Day" would touch close to 10 million in following.
A powerful ripple effect began to take place. After the launch of The Fierce 50, I began a community on Facebook called The Forever Fierce Revolution. This began very organically and spread via word of mouth. Now, we have almost 6,000 members around the world. The mission of the Revolution is to inspire and empower women at Midlife and Beyond. We don't place an age on Midlife and have members from 20 to 80! It's a lively, engaging, community and we are getting ready for a huge event taking place in the SouthBay in two weeks called "FierceCon LA." Women are flying in from all over the country and as far as the UK and New Zealand! The response we have received has been absolutely overwhelming.
Since the beginning of the Fierce 50, I have also launched a talk show, The Forever Fierce Show at LA Talk Radio. It began as a partnership with Kathy Kaehler who had been on The Today Show for 14 years and has now evolved into a full video talk show. I have a production studio in my home and have begun to take the show on the road. It's been a wonderful experience as I've had the opportunity to interview a wide range of guests from Hannah Storm to Christie Hefner and Cheryl Richardson.
I've learned a great deal about myself over the past few years. I grew up believing that I was worthless. It took me a lifetime to unwind those beliefs through a great deal of inner work. Now, I live to inspire and empower women at Midlife and Beyond. Our culture tends to view aging through a negative lens. It is my mission to disrupt this lens and to place a vibrant, new frame on older women. I don't see Midlife as an ending but rather a powerful beginning. Never before has this demographic had more relevance, vibrancy, wisdom, and health.
Overall, has it been relatively smooth? If not, what were some of the struggles along the way?
I believed I shared that before, but yes, I love working with younger generations. The campaign I briefly mentioned called "Bridging the Gap" United 100 Midlife and Millennial Influencers for the first time on social media. We had a wide range of ages from 20 to 80, including quite a few celebrities. The mission of the campaign was to bring together these disparate demographics in a type of "Reciprocal Mentorship" where we would learn from one another. The intention was to share our stories and to see that we weren't so different after all.
My greatest piece of advice to younger women is to not give away their power to anyone outside of them. They must believe in themselves. They must learn to love themselves at their very core. I have immense compassion for younger generations today. I wouldn't want to grow up in this world of social media and the pressures of the day. I hate to see young people with such an unhealthy addiction to technology. They are losing their natural ability to connect and communicate. The truth is that we need each other and connection is very healing. The world of social media causes a false sense of connection.
As a #metoo, watching the rise of a collective of women, particularly younger generations, is heartwarming and powerful. It's so important for these young women to have a voice, to be heard and most importantly, to be believed. We must hold onto the belief in yourself, no matter what. Young women must know who they are. I also feel that the current social media world of "influence" is dangerous. There is so much out there that isn't real. Almost everyone today is an influencer, and it's diluted it's meaning to virtually nothing. True influence isn't that. True influence is having a message, a purpose, a passion and finding a way to serve. It's giving back and creating a life of meaning. That's influence. Find a way to use your voice or your platform for good and to leave this world a better place.
Please tell us about CatherineGraceO.com.
I don't call myself an influencer. I've grown to detest the word. I see myself as a Cat-alyst. My intention isn't to influence anyone. My desire is to spark change from inside of a woman. Every woman has immense power inside of herself. As we get older, our culture tends to discard us and see us as no longer relevant. I live to inspire women at Midlife and Beyond to rewire and reinvent themselves.
I have a blog, but I don't call myself a blogger. I have a talk show, and I use my voice to inspire women around the world to believe in themselves no matter what age they are. Everything that I do, be it my blog, my talk show, my social service campaigns, my social media platforms, my events or my global Facebook community are designed to change lives. I believe in serving first. I believe in changing lives. I believe in the power of the ripple.
I knew from a young age that I was different, not special, but different. Volunteering and giving back is in my DNA. Confidence wasn't. Self-worth wasn't. I've always taken the road less traveled. I tell other women that I'm not special. I'm just like them. If I can do this and begin a new life at my age, the sky is the limit if only you believe.
Are there any apps, books, podcasts or other resources that you've benefited from using?
I'm a voracious reader, and I still love the feel of a physical book. One of my favorite authors is David Hawkins. My top books of his are "Power v. Force" and Letting Go. Brene Brown is a powerful mentor and role model. I read anything and everything from her and of course, her Ted Talk, Vulnerability is my number one favorite of all time. I've been following Cheryl Richardson for decades. Her latest book, "Waking Up In Winter" is her journey as a Midlife woman and it's very real and beautiful. Davidji is a global Meditation Master who apprenticed under Deepak Chopra and led the programs at the Chopra Center for ten years. He's coming to speak and lead a meditation at FierceCon. His book "DeStressifying" is a wonderful source of inspiration. I love my friend and Fierce 50 Founder, Cathy Williamson. She founded "TheMiddlePageBlog.com." She's a breast cancer survivor and someone I deeply admire along with being a "girl crush" of mine. I'll always love Oprah and her Super Soul Sunday series. I also love Annie Spano, the Founder of The Style Collective, and her Fearless Podcast. She's inspiring young women (and some older ones) to be their own boss babes and launch successful blogs.
Contact Info:
Image Credit:
All images are by my personal photographer and business manager/partner in CatherineGraceO LLC
Michael Castagna, MKC Photography
Getting in touch: VoyageLA is built on recommendations from the community; it's how we uncover hidden gems, so if you know someone who deserves recognition please let us know here.