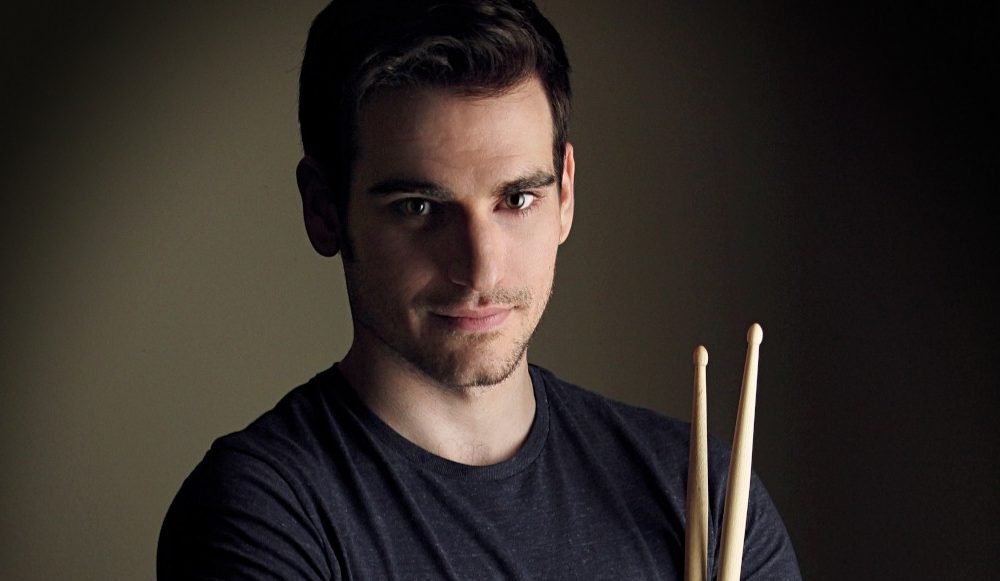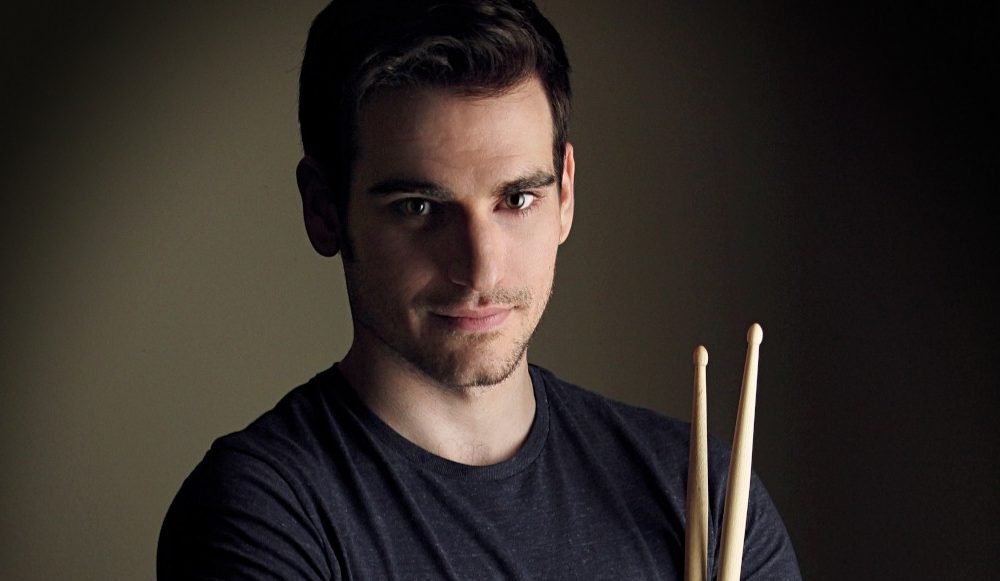 Today we'd like to introduce you to Jon McCracken.
Hi Jon, thanks for joining us today. We'd love for you to start by introducing yourself.
I was born and raised in Los Angeles. From the time I was born, my parents played the music they grew up with all the time, which was classic rock. I'm pretty sure they didn't want to listen to only kid's music or what was on the radio in the early 90s. So from a very early age, my favorite music/group was the Beatles (it still is), and I was a huge Ringo fan which is why I chose to learn the drums at the age of six. Since then, I've played drums/percussion in school bands in elementary, middle and high school. I went to Musician's Institute in Hollywood in 2008, while that same year I also started playing in clubs and bars throughout LA and Orange County. Since then, I've also played in many great venues including the Starlight Bowl, SXSW, the Winspear Centre in Edmonton, Canada, and in January 2011 I had the incredible honor of playing at Carnegie Hall in NYC.
In 2014 I was hired to perform as the now-late-always-great Charlie Watts in a Rolling Stones tribute act called Jumping Jack Flash. This band would open many doors and truly helped push my career along to the point of making a living and becoming a full-time musician. A few other bands I perform with either part or full time are The Fab Four as Ringo Starr, The Who Experience as Keith Moon (and John Bonham in our Who's Zeppelin show), Guitar Shorty, and the Chambers Brothers. In 2018 I became Media Manager for Jumping Jack Flash; which would involve learning how to create/maintain our website and social media, build on-stage media, and, since the rest of the band are boomers, showing them how to use their cell phones. These jobs were literally given to me because I am a millennial, however it's forced me to learn great industry-related skills that I use all the time.
We all face challenges, but looking back would you describe it as a relatively smooth road?
I don't think it's ever a smooth road unless you're related to someone or you cheated. Even then, there are obstacles. I've definitely had my fair share from tearing muscles in my foot right before a gig to horrible cliche travel stories. It's how I learned how to become a better musician all around. I occasionally had a day job, my last one being in 2014, but for the most part I had no backup plan. So I either went and got gigs or had no money. Being a musician is an expensive career between equipment and the car, and without paying gigs to pay for those, that created challenges like getting my car repossessed, or having to move in with a parent, or not being able to afford drum heads, sticks, or any other equipment. Having a day job helped with those expenses, but the jobs also kept me from gigging as much. These challenges sucked to experience, and Covid did not help at all, but they also drove me to work more as a musician. They forced me to look for gigs and work as much as I can, to not be lazy or procrastinate, and become more professional to get more gigs. The all-or-nothing path is never a smooth road but has its advantages, and like any job it takes a lot of work, which means crap days from time to time.
The challenges and obstacles are why I'm proud to be where I am today, because I'm not related to anyone in the industry, and my parents were never rich to buy my way into success. They can be tough to face and get through, but I remind myself that The Beatles were not an overnight success and faced just as many challenges (probably more) as I did. I also know that there are those who had far worse challenges than I have, and I have nothing but respect for those people. Point is the whole experience is humbling.
Can you tell our readers more about what you do and what you think sets you apart from others?
Essentially I'm a work-for-hire drummer. I perform live and record in-studio on the drums for anyone hiring. Currently, a good chunk of my career is in tribute acts. Some tribute bands I work in either part or full time are Jumping Jack Flash (Rolling Stones), The Who Experience (The Who), 4 Lads from Liverpool and Ticket to Ride (Beatles), and last year I began filling in occasionally for The Fab Four (Beatles). I've also worked in tributes to Led Zeppelin, CCR, Pink Floyd, Rod Stewart, and Tina Turner. One fun shows that I do with Jumping Jack Flash is called Beatles vs. Stones in which I play both Ringo Starr and Charlie Watts. Playing in these tribute bands is great because it's basically living the musician dream. I get paid a living salary to travel the world and perform to sold-out shows in incredible venues. And while there are people who would bash tribute acts or say it's cheating, I find it just as challenging as playing with non-tribute acts. Guys like the ones in The Fab Four, Queen Nation, and even my co-workers in Jumping Jack Flash prove you still have to be a great musician to be in a great and successful tribute act. It involves learning the songs note-for-note, taking on someone else's style of playing, and acting as them, accent and all. It certainly feels cheating, but I can assure everyone it definitely is not. Especially when always being compared to the band we're paying tribute to.
Outside of tribute acts, I perform with various artists in most genres. One notable band I perform with is the Chambers Brothers, which has been an incredible experience. I've also played with artists such as Guitar Shorty (blues), Christone "Kingfish" Ingram (blues), Crazy Tomes (rock), and many others. In 2019 I got the great experience of being the musical director/drummer for the off-broadway show "With a Little Help…. It's John Belushi" by Jack Zullo which played at Theatre 80 in Manhattan's East Village. In the studio, I've gotten to drum on some great records including one coming out this year (hopefully) by Kelly Deco that was produced by Grammy Award-winning Val Garay (Linda Ronstadt, James Taylor, Neil Diamond). The man knows how to mix drums.
Besides drumming, I'm also the media manager for Jumping Jack Flash. This has me creating all of our promo materials, creating and editing all media used on stage, building and running our websites, and running our social media. So I had to learn how to use Photoshop, Final Cut, Logic Pro, and trying to figure out the always changing hell that is social media.
I'd say that I'm most proud of the fact that I make a living in music, that I don't have to have a day job, and that I never gave up even though were quite a few times where I wanted to. As far as what might set me apart is that although I play pretty much any genre, I've been told that my style of drumming is reminiscent of the 60's and 70's classic rock. Which makes sense since that's what I play a majority of the time. Now that I think if it, I think I'm mostly known for my last name.
Can you tell us more about what you were like growing up?
This is a question for my parents. I've been told I was a good kid. Growing up in LA, we didn't really have money; and looking back, although it was tough and stressful, I do think it helped me become who I am today. I know that my success was not just meeting the right people but also hard work, being determined to make it, and having no backup plan. I didn't buy my way into the industry, I'm not related to someone who helped me in, and I definitely didn't sleep my way to the middle. I knew from a very early age that I wanted to be in the entertainment industry, primarily focused on music, so interest wise I pretty much only cared about drums; especially in school. The only A's I'd get on report cards were for my music classes, and every other subject had homework which I despised more than anything so I'd skip it. I did get in trouble a lot for drumming on my desk in classes, most of the time I didn't even know I was doing it. No detention or anything, but I can think of a few teachers who definitely hated me. It helped pass the time until music class; which was quite honestly one of the very few reasons why I didn't just ditch every day.
Most importantly, I had parents who were very supportive and knew I knew what my career path was going to be. Having that as a child is why I'm still a musician today. They also taught me early that it's a tough industry, but to stick it out. To not give up, but to also really work at it if I truly wanted to become a pro-musician. I also knew that when things didn't work out, they wouldn't let me become homeless, but there was only so much they could do to help. It felt like a high-wire act with no net: if you don't want to die, you have no choice but stay on the wire. I do also believe that having been born and raised in Los Angeles has helped me with non-constructive criticism. While most in LA who are from other places come and have their spirit broken by this place, I was born with an already broken spirit. That helps a lot.
Contact Info: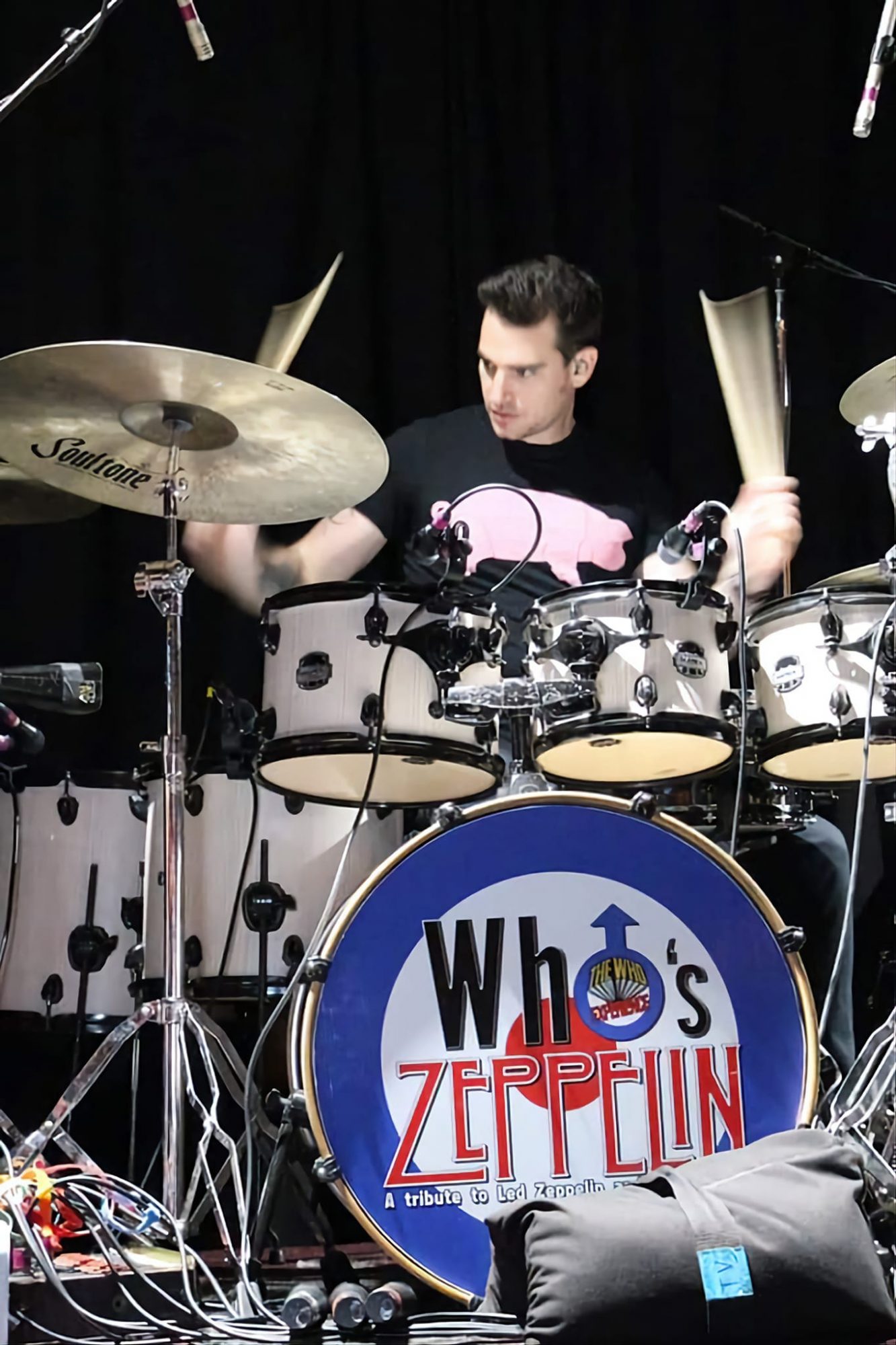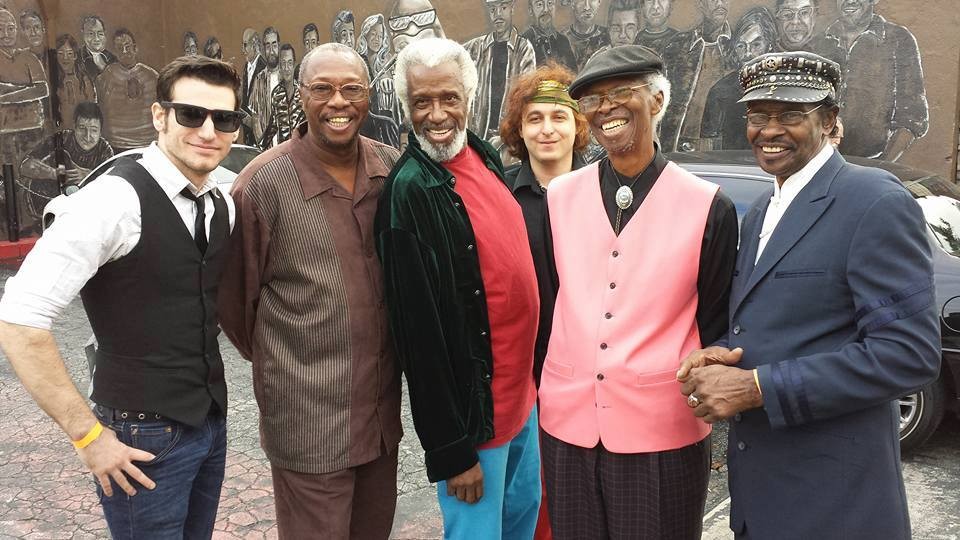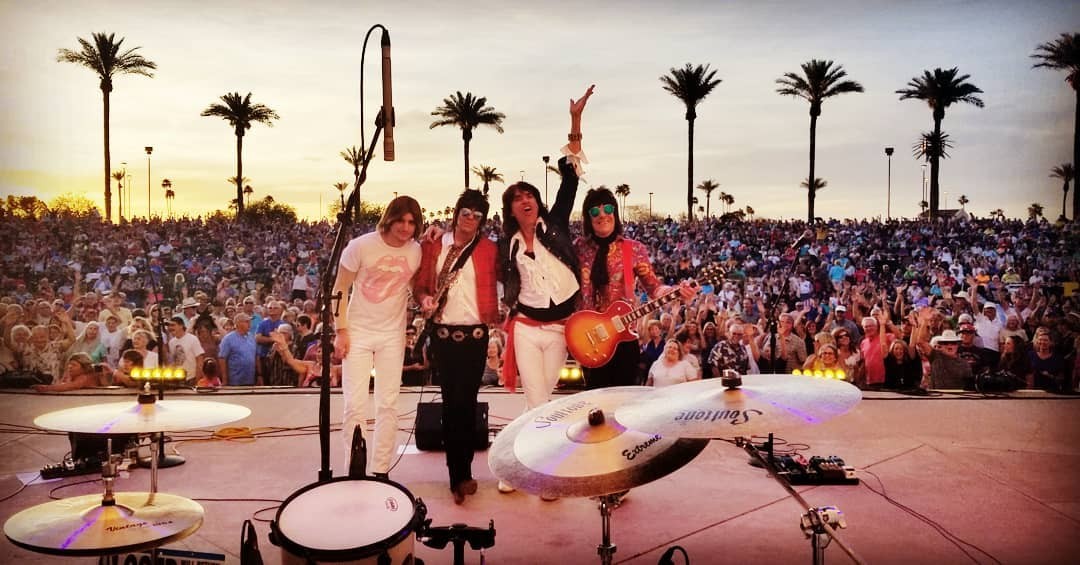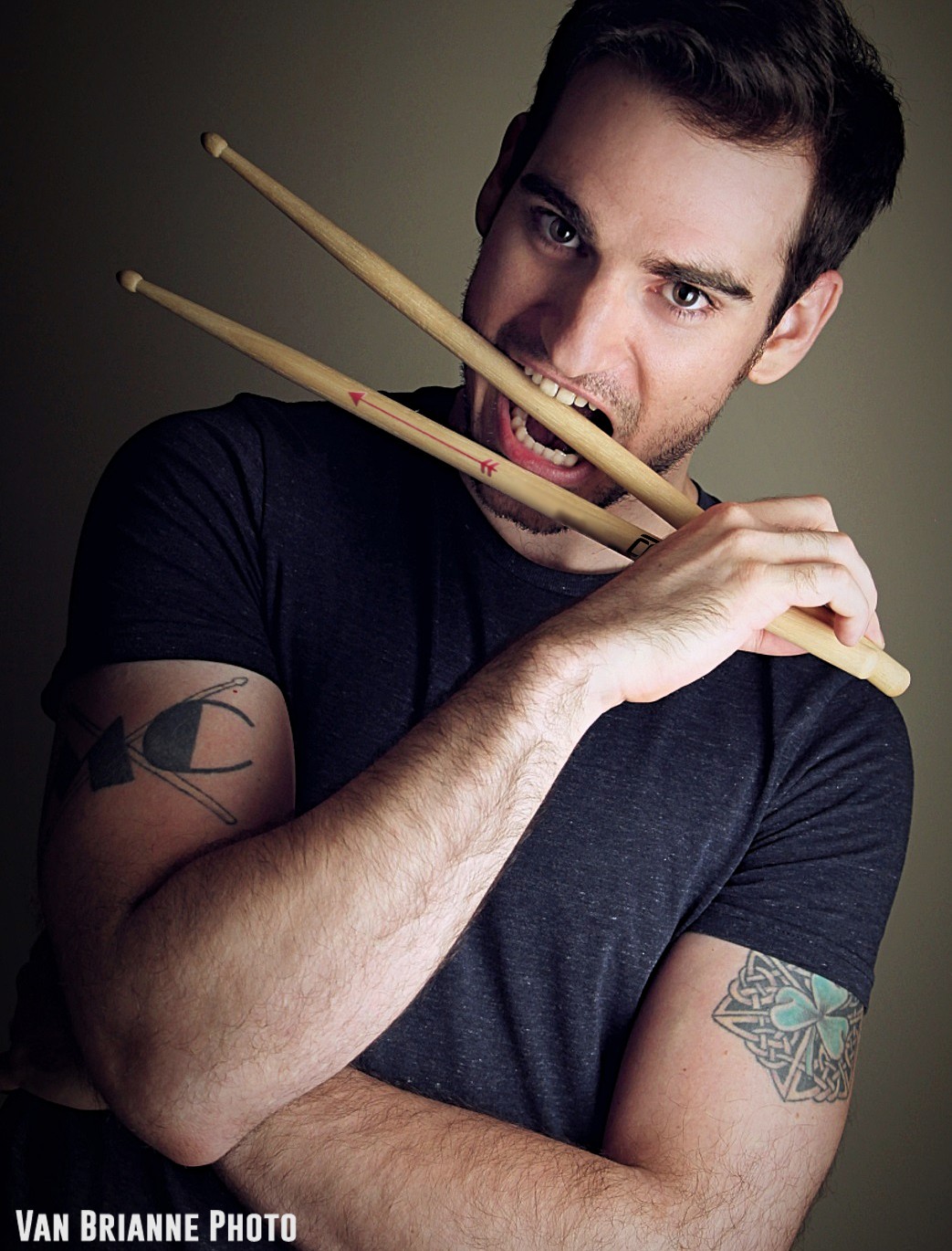 Image Credits
Van Brianne Photo, Jinna Albright
Suggest a Story:
 VoyageLA is built on recommendations from the community; it's how we uncover hidden gems, so if you or someone you know deserves recognition please let us know 
here.