Today we'd like to introduce you to Michelle Lynn. 
Michelle, we appreciate you taking the time to share your story with us today. Where does your story begin?
On 11/11, I released my 1st 2 singles: "11:11 Wish (More Money Mantra)" and "Call The Sommelier." This is a celebration because "Call The Sommelier" is also featured as part of a Divorce Party on the 1st episode of television I directed. Yeah, I'm getting it done!
I've always been an entertainer: on center stage since I was 2. I have performed not only in my hometown, Washington, DC, but also in Trinidad, Florida, and in New York before moving to LA for acting. Since the day I arrived in this city, people have asked me "Are you a singer?" I've always said no because even though I won 1st place in "Superstar Idol" at my Performing Arts Middle School, I don't sing like Beyonce. Now, after 5 years of downplaying the instincts of strangers & the music in my soul, I've surrendered to making music again.
Yes, I'm singing &/or rapping on all of the songs I've recorded. But to get here I created a recording studio in my closet & said, "God, if I'm supposed to do this, I need more of a gift than I have." Then I trusted the process & went with the flow of the beats. I still don't consider myself "a singer." I'm an entertainer who happens to sing. But I've been heavily recording again since January in preparation for releasing a visual album which incorporates many aspects of entertainment I've practiced over the years.
I started as a dancer when I was 2 and a half years old. But I figured acting was the best way to meet Barney, so that's what I had to do! By 5 I starred in a school play. When I was 8, I moved to Trinidad, where I met a friend who loved Destiny's Child as much as I did, & she was a real singer. Since I was a dancer, I choreographed dances to all of the songs we sang. She pushed me to sing more & I taught her to move while singing. We helped each other to expand, eventually forming a singing duo called TriniStates: performing & recording a couple original songs. I also studied dance & drama under the tutelage of Noble Douglas, the most prestigious children's entertainment instructor in Trinidad. She and my acting instructor, Wendell Manwarren of the iconic Rapso group 3Canal, helped me book my 1st commercial when I was 9. At the time, I didn't fully realize Uncle Wendell's influence on me musically. But I hear it now.
"Call The Sommelier" is definitely an example of that Caribbean influence, especially the 2nd verse. King James, not only produced both "Call The Sommelier" & "11:11 Wish (More Money Mantra)," but he wrote the 11:11 hook & sings it with me on the track. Together we have created 13 songs thus far. He's Jamaican, & "11:11 Wish" borrows a little more of a laid-back island vibe than some of my other songs, such as the soul/rap/opera "Make Way" which I was shocked to discover other people enjoy almost as much as I do. That song shares my internal battle in life & is actually one of my favorites. Big Kanye West energy on that record, so shout out to my fellow Gemini! I haven't yet decided if I'll try it as a single. Stay tuned though & I guarantee you some surprises. "Visionary" & "The One" are on the list to release soon.
I'm sure you wouldn't say it's been obstacle-free, but so far would you say the journey has been a fairly smooth road?
My journey in life & music has been as easy as climbing a glacier in the summer: smooth with nothing to hold onto & no roads to follow as the ground melts beneath my feet. So I had to keep it moving. I've always been a bit of a misfit. Even people who like me call me an alien because my mindset & instinctive way of being is apparently incredibly foreign to them. I moved upward of 20 times by the time I was 21. But I did my best to spite these struggles, achieving successes despite whatever situation I'm in. I gained a more international perspective by living overseas. Living so many places, I know a lot of people from various worlds (alien) & I've developed a variety of interests. I'm cool with anyone who's cool with me. 
Before graduating high school Valedictorian at 16, I earned 30 college credits & built an award-winning robot control system which earned me a well-paid internship at NASA Kennedy Space Center. These were great blessings. But then, America was in the Great Recession, so the hedge funds housing scholarship money wouldn't pay enough for me to afford college. I realized it wouldn't be fiscally responsible for me to accumulate tens of thousands of dollars in student debt. So I elected not to attend college as planned, which resulted in me essentially being excommunicated by my college-professor grandmother. Once when I was visiting her, she invited me to one of her classes. She then made me stand in front of the class & justify my decision to not attend college. At the end of my impromptu TED Talk, several students told her they were rethinking the wisdom of college. Funny to me, but my clarity about who I am only made my relationship with grandma worse. That was very difficult for me because she had been my 2nd greatest supporter, after my mother. But soon I'll see if fair-weather family will "Make Way" as I build my rainbows? 
Thanks for sharing that. So, maybe next you can tell us a bit more about your work?
I am a Renaissance Woman from the future. The only way people seem to understand my vision is after I show them. I show myself through Visionary Image Productions (VIP), my production company. I love working immersed in the intersection of arts & technology; often in Virtual Reality. I'm definitely a nerd, but entertainment has always been my passion. 
Personally, I'm known for being the person people go to for answers or when they need help. People still call me for help with the Kemetic Yoga final exam I aced in 2011 because I wrote a now-legendary study guide. Professionally, I'm probably best known for my comedy videos & appearing in the final season of Drunk History, or being featured at the beginning of Valee's video for "Womp Womp." But I have several projects a brew which could change this. 
I just released "Call The Sommelier," which was featured in "I Want a Divorce From My Werewolf," the fun Halloween episode & pilot for "Spice C: Divorce Party Planner." I directed the episode while in the midst of producing videos for 2 singles. So I was able to make the most of the production by releasing my featured song immediately. "Call The Sommelier" gives you a little taste of some of the flavor I'm marinating for my visual album project. 
11:11 Wish (More Money Mantra) was released on November 11 (11/11). But 11:11 happens twice per day, so feel free to add it to a playlist & listen to this abundance mantra to attract mo' money, mo' money, mo' money! King James, my amazing producer's birthday is 11/11 & in February 2021 I just stopped by the studio to clean up another track, but we ended up quickly making "11:11 WISH" our new magic. 
I became Verified on Spotify on 11/11, the More Money Mantra at work, so now I have much greater control over my next releases. I have music videos coming as well. So please follow me on Spotify and IG (@MichelleLynnVIP) to stay up to date on my latest work. 
I have FREE EXCLUSIVE GIVEAWAYS for my early followers!!! Screenshot your Spotify to show you followed me, & send me the pic via Instagram Story or DM. I'll add you to my "Close Friends" list where you'll get fun exclusive stories like studio session clips, song snippets, polls so you can help me determine next releases, merch/swag giveaways, & other fun things to share with my day 1s! One of my friends happened to be among a small group of audience members the 1st time Nicki Minaj performed in LA. She never forgot them & still gives them exclusive perks like meet & greets. I really admire how my Trini sis shows appreciation to her longest supporters. So I'd love to build those types of relationships. Feel free to drop some suggestions on what I can do to make my Day 1s feel special. 
How can people work with you, collaborate with you or support you?
The number one way for someone to support me now is to follow me on Spotify or whatever music streaming platform they use! I'm most accessible on IG, & if I'm on a platform, you can find me @MichelleLynnVIP. That VIP stands for Visionary Image Productions, which is the name of my production company. I keep my IG Link in Bio updated with the best ways to support as well. 
Contact Info: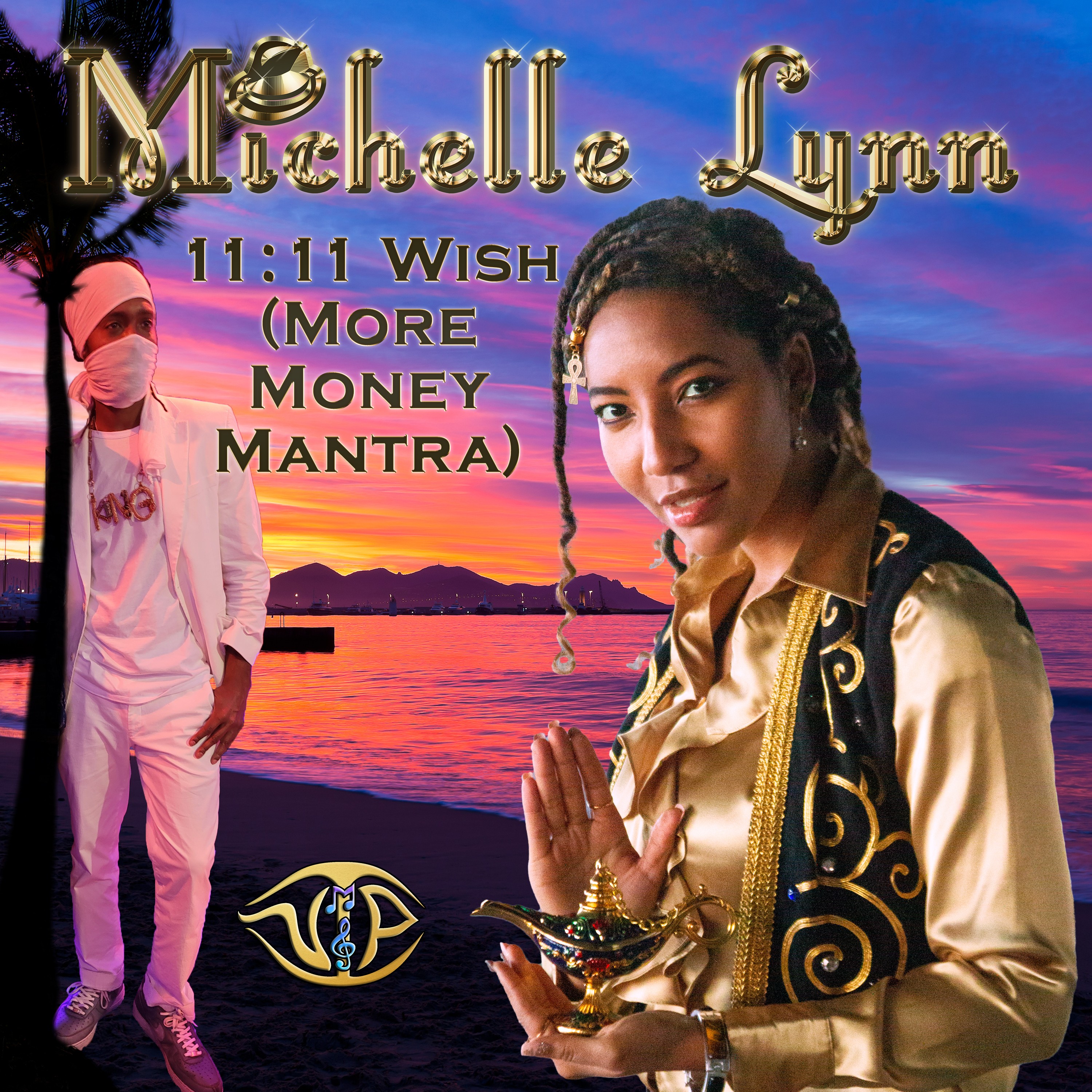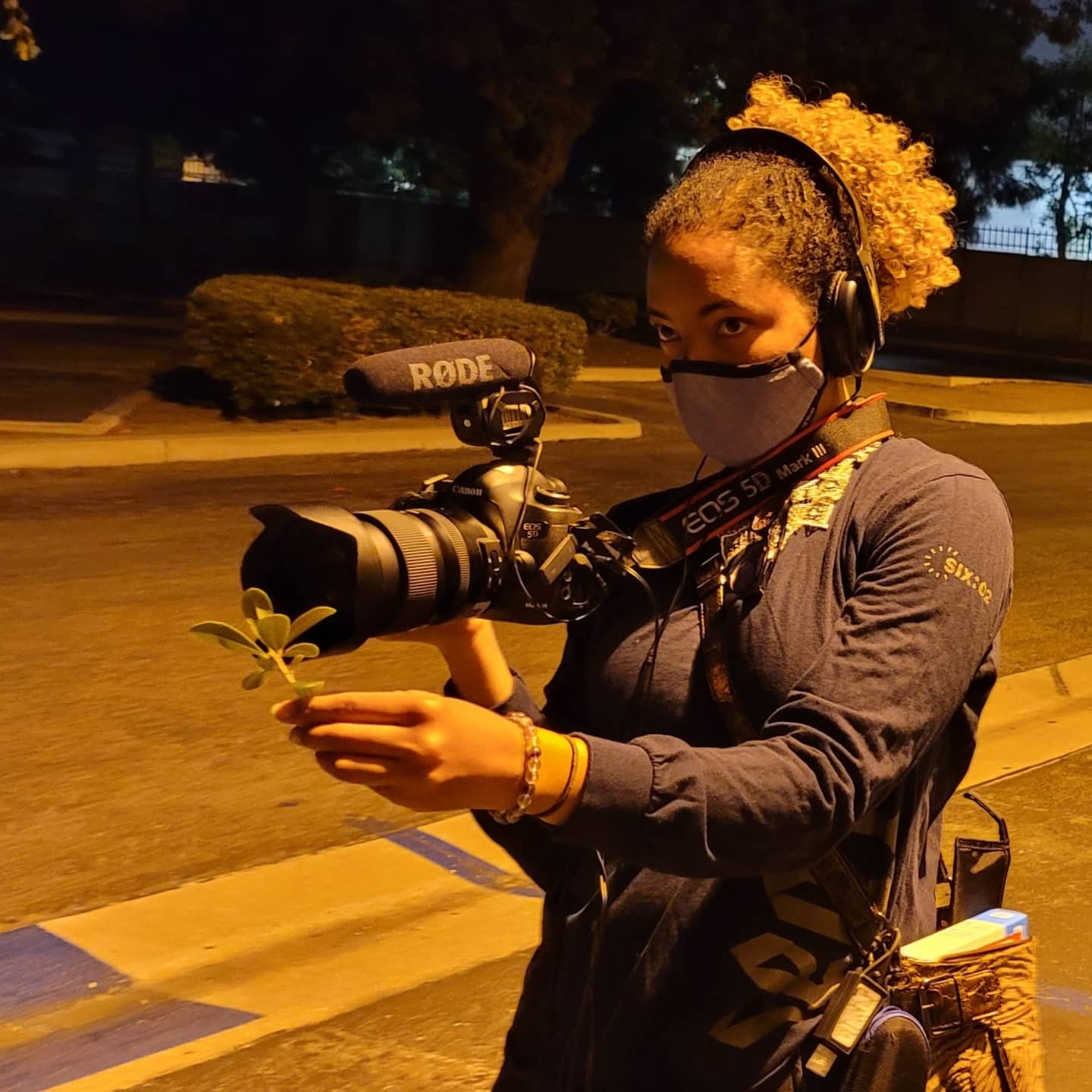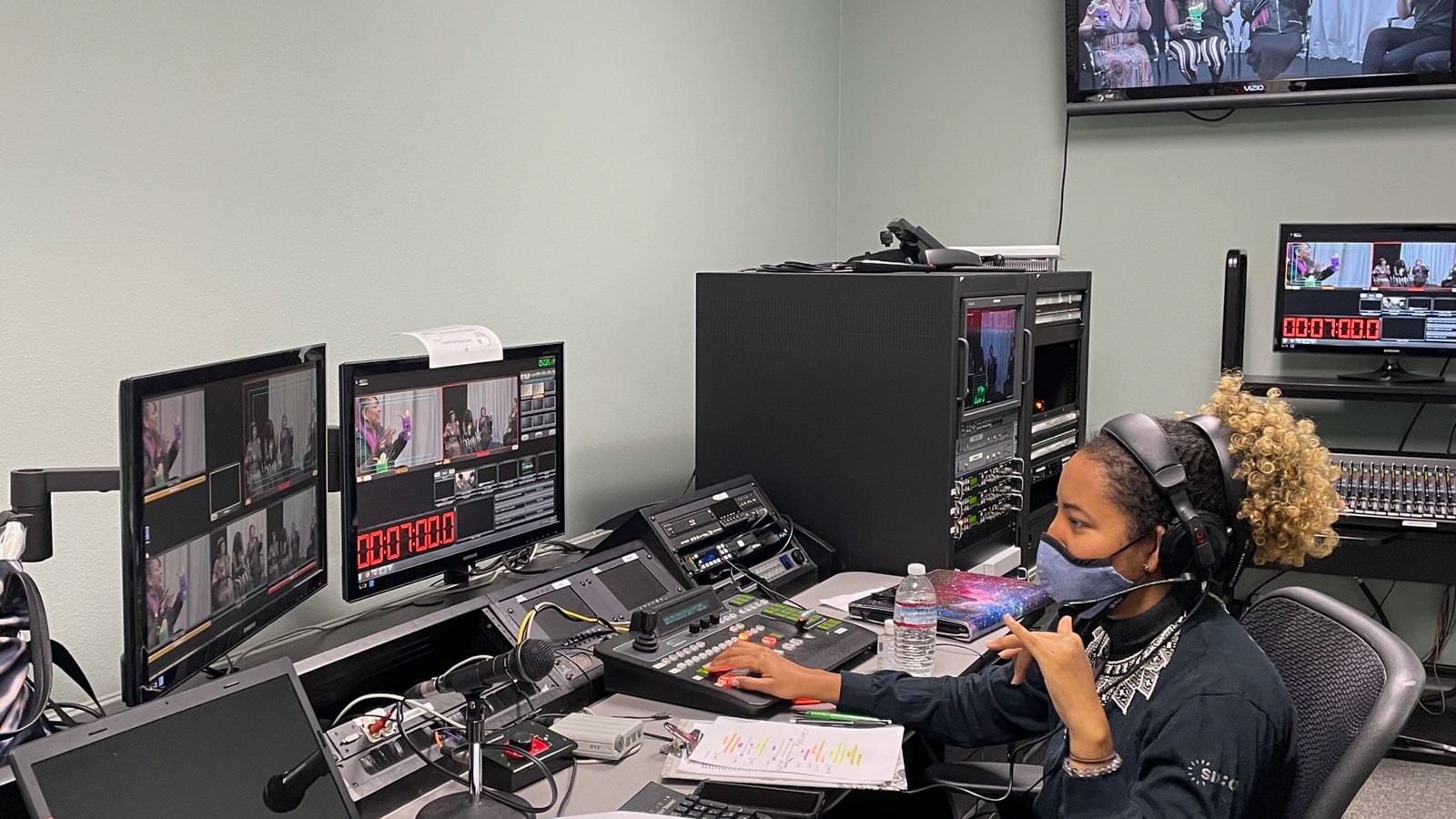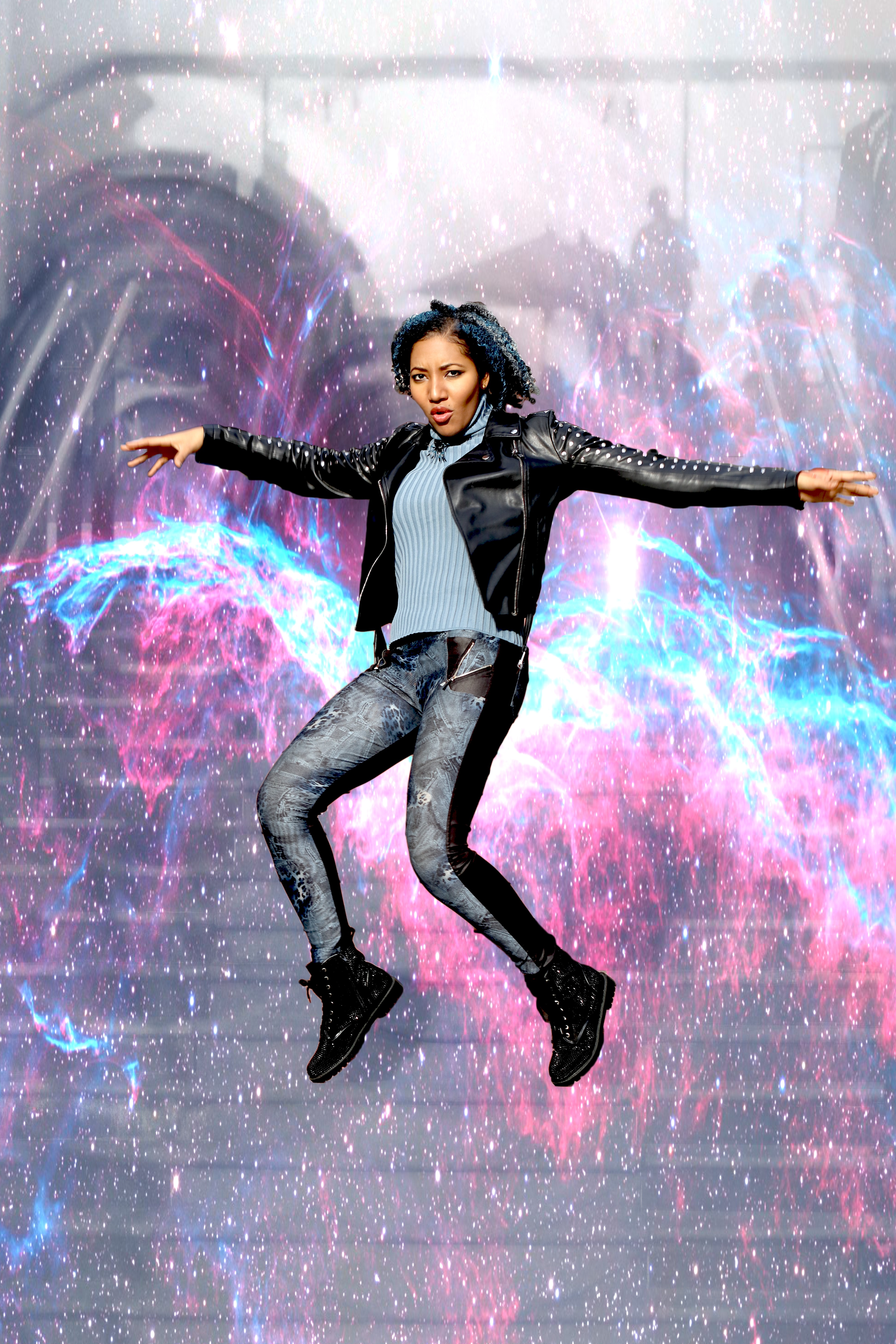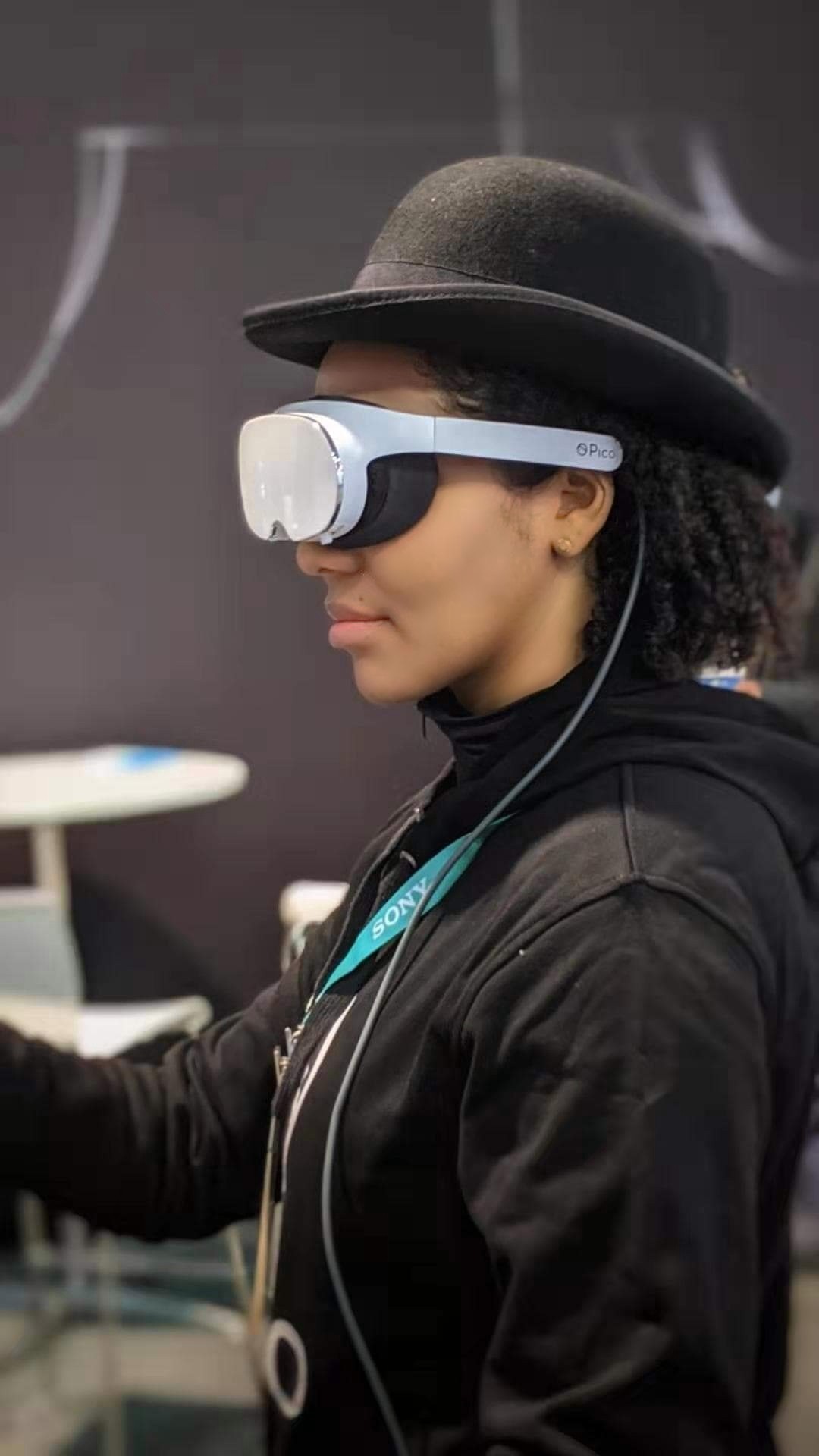 Image Credits
Hoshea D Boyd
Troy Mendez
Alex Harvey
Michelle Sujai
Suggest a Story:
 VoyageLA is built on recommendations from the community; it's how we uncover hidden gems, so if you or someone you know deserves recognition please let us know 
here.