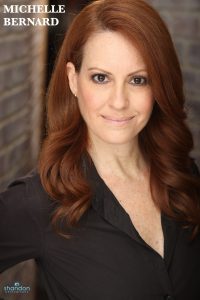 Today we'd like to introduce you to Michelle Bernard.
Hi Michelle, it's an honor to have you on the platform. Thanks for taking the time to share your story with us – to start maybe you can share some of your backstories with our readers.
Thank you so much for chatting with me, I appreciate everyone at Voyage LA and for your continue support of my passions and career. I started modeling at the young age of 15 in Miami, Florida, where I was born and raised. My uncle, who is a CPA, had a school picture of me on his desk and was doing the taxes for a big modeling agency located in Miami Beach. They said I was gorgeous, and asked who I was, how tall I was, and did I ever think about getting into modeling. My uncle called my dad later that night, and here I am, more than 25 years later, still working…
I booked my first job from my very first casting: a runway show at a mall in Plantation, Florida, for Wet Seal, Express, and The Limited clothing stores. I was SOLD, I loved every minute of it! I did a couple of photoshoots in high school but mostly built my portfolio, nothing really from other bookings. Then, in Tallahassee, while attending Florida State University, studying English Creative Writing with a minor in Computer Science, (FSU- GO NOLES!) I met a woman who changed my life forever and still continues to follow and support my career, Marsha Doll. Marsha owns and operates one of the biggest modeling agencies in not only Northern Florida, but also in the other surrounding southern states, "Marsha Doll Models." Through Marsha, I began to embrace and appreciate the changes my body was going through from a flat-chested runway and editorial print model to a curvy and beautiful commercial print model. Through Marsha, I gained the confidence to model bathing suits and lingerie, for runway and print, and also began shooting with top-quality photographers, making my modeling portfolio strong and competitive. I started to win awards at modeling competitions in the South-East region and was making enough money to feel like this was something I could pursue professionally once I graduated from college.
When I graduated from FSU, I moved back to Miami, signed up with another modeling agency, and started to go out for commercial work, not just print and runway stuff. Through these castings and "go-sees", I met Ed Arenas, owner of Unique Casting (now Arenas Casting) in Miami Beach. After a callback for a Dove commercial in his office, he asked me if I had an extra headshot with me to be submitted for a major feature film shooting in Miami, being directed by Oscar winner, Oliver Stone. "Any Given Sunday" changed the game for me! I worked on this movie for 4 months, hanging out on set with Al Pacino and Cameron Diaz, eating lunch with Jamie Fox, playing football with Aaron Eckhart at base camp, and dancing with LL Cool J under his disco ball while he DJ-ed in his trailer. It was all magical, the entire experience was incredibly surreal. Oliver called me one morning at 615 am and asked me if I wanted to play a waitress in a scene working opposite Al Pacino and Jim Caviezel. Ummm, yeah! The location was 1 hour away, I swear I got there in 30 minutes! That is how I became eligible for my Screen Actor's Guild (SAG) Card and officially wanted to be a working actor. I am indebted to Oliver and Executive Producer Clayton Townsend for giving me my start and this wonderful opportunity to work with legend Al Pacino right out of the gate and award winning Cinematographer Sal Totino.
When the movie wrapped in May of 1999, I moved to New York, where yet again, another modeling agent changed the game for me! Bob Dean at "Click" opened doors to photo-doubling, look-a-like work, and doing stand-in jobs, portraying some of the most beautiful and famous redheads in the world. I started working with famed photographer Annie Leibovitz and learned about blocking and pre-lighting for big photo shoots. For her famous "Vanity Fair" covers, Annie would set up her studio for 2-3 days in advance before the celebs even walked in the door. Through bookings with Bob, over the years I would double for Julia Roberts, Sigourney Weaver, Susan Sarandon, and Julianne Moore. And here in Los Angeles, more than 20 years later, I am still blessed with this kind of work. Susan Sarandon doubling led to a music video for the famed group "Above and Beyond" recreating "Thelma & Louise" and doubling for Julia Roberts led to 2 "Lancome" campaigns. These bookings also led to work with other big celebrity photographers such as Josh Olins and Robert Ashcroft.
Being in the right place at the right time, and always saying YES, also led me to book 2 Recurring roles on Prime-time TV as well. I was invited to read for UDK Casting, a huge casting office in Hollywood, in March of 2018, for a new pilot they were casting, and I ended up signing in on one too many sign-in sheets accidentally. This led to being in the WRONG room at the RIGHT time! I ended up doing a cold read for a new Ryan Murphy show, and low and behold, 5 years and 6 seasons later, I am beyond grateful to be on "9-1-1." I thank Executive Producer, writer, and Show-runner Tim Minear for the opportunity, for changing my life and career, and for his continued support in general! I am also Recurring on "The Rookie" which is now well into season 5. So to say I am grateful and humbled is an understatement. I pinch myself every day for these incredible opportunities.
Would you say it's been a smooth road, and what are some of the biggest challenges you've faced along the way?
None of this was easy though. For this interview, I have simply condensed the struggles, tears, hardships, and heartbreak along the way. There was a period of 13 years from when I moved out to LA from New York in 2003, that was filled with restaurant jobs, waiting tables, bar-tending, catering, working for event planners, and private chefs, being a nanny, a personal assistant, doing everything and anything I could to pay bills, put a roof over my head and clothes on my back until my real dreams started to manifest. I joined clubs, unions, guilds, and academies, attended events, networked, and hustled.
I pounded the pavement, literally and figuratively, taking head-shots and resumes door to door to casting offices, spending thousands of dollars on postage and printing, sending out mailings, looking for work, and trying to get in the door, any door, for someone to give me a chance, an audition, anything. I was grinding and persevering, day in and day out, with no win in sight. But, I had a dream, and the more no's I heard, the more doors that closed in my face or were locked, the more I wanted it. I was determined to succeed.
Appreciate you sharing that. What else should we know about what you do?
I have always been a performer, from a very young age, pursuing various outlets to express myself creatively. I started singing when I was 4 or 5, with the radio or records playing in the house growing up. There was always music, listening to my parents sing to the record player, LPs and 45's, soundtracks and cassette tapes in the car, all genres, timeless hitmakers, and historical musicians led me to a place of joy when I belted out a tune. I joined my temple's youth choir at age 6, the youngest there at the time. Then getting older, I was offered solo's in school performances and always loved chorus and music classes. In junior high and high school, there were Girls' Chorus and choral competitions, and musicals bringing the choir, dance, and drama classes and clubs together to create magic. I started dancing at age 6 as well, and continued until I was 12, but, was never any good, I was lanky and awkward and didn't have the greatest rhythm. I knew my talent was from singing or performing in theater through thought and voice, never on my feet. Hahaha.
As I became more involved being a Thespian, I performed in every school play and musical, attended Dramatic Competitions all over Southern Florida, and even did the morning announcements from 6th-9th grade, anything and everything I could to perform on stage or be on camera. I ran for office positions in my Thespian Troupe to be more involved as well. It was all consuming and I LOVED it! I appreciated being surrounded by other talented artists who were inspiring to me and supportive in every way. I had stars in my eyes and was always a dreamer.
When I turned 15 and began modeling, my dreams slightly altered, and I wanted to be a famous Victoria's Secret model and get paid to travel the world and strut my stuff on the catwalk. But a broken foot and broken finger my senior year in high school led to my European summer of modeling before college to all fall apart and disappear. But, that was the Universe guiding me in another direction.
I have documented my life and journey as well. As a Christmas gift one year, my college boyfriend gave me my first journal in 1998, and I have been writing ever since. I am now on my 39th journal, almost 24 years later, and I am turning them into my first novel. It is hard, humbling, reflective, and validating all at the same time to be writing my first book. I am reliving all the moments and people who have led me to this particular moment in time, even up to being interviewed for this magazine right now. It is all surreal, but so worth it for me!
What do you specialize in? What are your passions? I specialize in acting, writing, and performing, but because of the pandemic, and all in-person auditions turning into at-home self-tapes, I have become a one-woman production company. I have turned myself into a master of iMovie, and my editing skills are so on par right now, I look forward to eventually having my own production company. I will then be able to bring on board some of my amazing and talented friends who also specialize in producing, and making women-driven productions for the masses, sooner, rather than later. There are so many female-oriented stories that need to be shared right now, and I look forward to the day I will, in turn, share mine.
I am most proud I have continued to write too. My journals are a place for me to share my thoughts, work out hard days, and have that cathartic outlet that is only mine. I write my every thought at the moment so I can filter out that which should not be said aloud. Sometimes, I find myself writing before I speak, as I have also learned through the pandemic, self-love, self-care, and self-reflection. Whatever is said cannot be undone, and writing out my hurt, anger, or frustrations, helps me to articulate better when I am expressing myself to another person. I am grateful for what writing has given me, and I look forward to sharing my journey and journals with the masses. If I can reach one other person or make a difference in someone else's life, then my goal of being of service to someone is a WIN!
How can people work with you, collaborate with you, or support you?
I am so beyond grateful to be able to call myself a "working actor in Hollywood" although the journey has been long and hard to get to that place of validation. I have begun to write in my journal every day again, after a long break of only writing sporadically once or twice a month. So, I am currently working alone in that regard. But I feel that great acting roles and more writing will continue to enhance my creative in multiple outlets.
I hope to eventually bring on a ghostwriter that will help me be more realistic about what I am including in my book and what material should be added or taken out in order to appeal to the masses. I feel this will help me be more objective, and look "within from the outside" instead of "being in it."
Over the past 3 long years during this pandemic, I took a long, and happy, break from social media. I was grateful to be living back in the "here and now" of the present moment, instead of living on my computer or on my phone. I am VERY slowly creeping back into the scene, but will never fully use socials on a daily basis. I find it to be toxic and destructive. I will move forward only to promote my career.
If you feel so inclined, you can support me by following me on the social media outlets below, and by watching me on TV or in the theaters. I would be so grateful and humbled by your support!
Thank you for this wonderful interview, I appreciate your writers for including me in your publication. And a BIG THANK YOU to everyone reading this who continues to support me in all of my passions and creative outlets. Hope everyone stays safe and healthy!
Facebook: https://www.facebook.com/MichelleBernardActor/
Instagram: https://www.instagram.com/michellebernardactor/
Twitter: https://twitter.com/MBernardActor
YouTube: https://www.youtube.com/c/MichelleBernardActor
LinkedIn: https://www.linkedin.com/in/michellebernard/
My personal website is: https://michellebernard.com
Please continue to follow me to see what I am up to and what the scope is of the projects I am working on. Thank you so much.
Contact Info: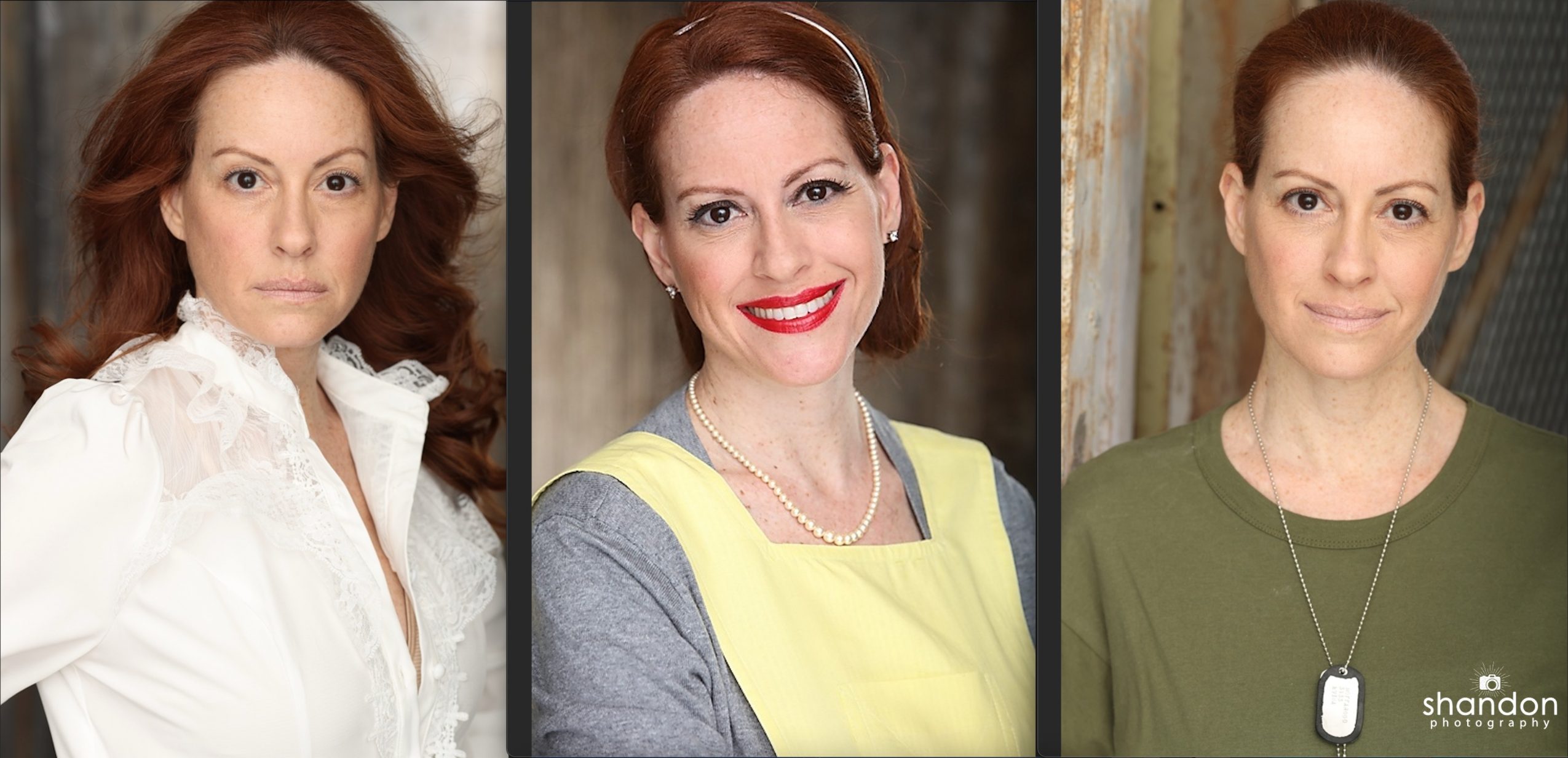 Image Credits
Shandon Photography, 20th Century, FOX Studios, 9-1-1 for Ryan Murphy Productions
Suggest a Story:
 VoyageLA is built on recommendations from the community; it's how we uncover hidden gems, so if you or someone you know deserves recognition please let us know 
here.