Today we'd like to introduce you to Linsay Rousseau.
Hi Linsay, can you start by introducing yourself? We'd love to learn more about how you got to where you are today?
While I've been a performer my entire life, I took a few detours along the way. I am a former journalist and was one of four Carnegie Fellows chosen to work with the Brian Ross Investigative Reporting Unit at ABC News in New York and worked as an associate producer, reporter, researcher and production associate for PBS Frontline. My master's thesis for the UC Berkeley Graduate School of Journalism, "Rape in the Fields," went on to be produced by PBS Frontline, the Center for Investigative Reporting and Univision. The documentary has won the Alfred I. duPont-Colombia Award, John F. Kennedy Journalism Award, Public Radio News Directors Award and was nominated for an Emmy Award for Outstanding Investigative Journalism.
Prior to attending Berkeley, I served as a combat photographer and public affairs sergeant for the U.S. Army's 1st Brigade Combat Team, 101st Airborne Division. I spent a year in the northern Iraq province of Kirkuk documenting and reporting on combat and humanitarian operations. I now works to give back to the veteran community as an ambassador for the non-profit organization Pin-Ups for Vets and communications coordinator for Continue to Serve.
I had a fairly non-traditional upbringing. The child of two National Park Rangers, I'd lived in seven states by the time I was in high school. With all the moving my family did, theatre and music are what kept me grounded and focused. When I wasn't on stage or playing music, much of my time was focused on human rights and environmental causes. I worked for Amnesty International, focusing predominantly on women's and LGBTQIA rights. I went to undergrad at The College of William and Mary where I majored in sociology and cultural anthropology. While at William & Mary, as the elected student body president, I lead the charge to reform the campus's sexual assault policy, helped with organizational efforts to unionize the maintenance, cafeteria and housekeeping staff, worked to improve the campus's environmental standards and encouraged the university to divest funds from organizations known for their human right's abuses. While I may not have taken the most direct route to Hollywood, I bring all of this passion and experience to her performances and all the work I do. Strangely enough (and maybe because of our upbringing), my brother and I both ended up in Hollywood. Bryant Burnett is an accomplished stunt performer and rigger.
I spent over 20 years on the stage growing up and through college. When I decided to give up journalism, I returned to the stage full time for about six years in San Francisco. I'm a classically trained singer who also worked extensively in musical theatre and can perform a variety of styles. I started on the piano when I was five, have been singing for as long as I can remember, picked up the flute in elementary school and competed in every music competition there was (All State Band and Choir, Honors Band and Choir, etc.). I also played quadratoms in my high school marching band (because the drumline was the cool kids). But I was also devoted to my education. And I dabbled in dance, softball and swimming.
We all face challenges, but looking back would you describe it as a relatively smooth road?
Obviously, anyone who decides to follow a career in the entertainment industry faces hurdles. I decided to return to acting much later in life and started working in LA much older than most people. As such, there has been a much bigger hurdle to overcome in that many people in my demographic have been here longer, though they might not have as much experience. This is one of the reasons I've navigated towards voice-over. But it's also why I explore every opportunity I can to be as diverse and active as possible. On top of that, of course I still deal with the struggles of being an Iraq War combat veteran, which comes with its own unique set of difficulties. For many years I was working multiple jobs in order to pay the bills, which was exhausting. I was doing theatre full time in San Francisco for about six years and was also a full-time substitute teacher and paraprofessional and taught singing lessons. Then I worked as a brand ambassador for a granola bar company, kale chip company and coconut water company. But so far, each year has been better than the previous, and I can only hope that I will continue on this trajectory.
Appreciate you sharing that. What else should we know about what you do?
I am an award-winning LA-based actor, voice-over and performance capture artist with over 20 years of theatre, improv and musical experience. I am best known as the voice of Elita-1 in Transformers: War for Cybertron on Netflix, and for my extensive work in video games, including Deathloop, Fallout 76, Vain Glory, Rage 2, World of Warcraft, Wasteland 3, Call of Duty Mobile, Elder Scrolls Online, Rogue Company and Monster Hunter: Rise. I won the award for best female voice-over performance in an animated series at the 2021 One Voice Awards for my work as Elita-1. On the MOCAP side of things, I've worked on games for Santa Monica Studios, Insomniac, Naughty Dog, Riot Games and HBO/Survios. On-screen, I have appeared in episodes of NCIS, Seal Team, General Hospital and had all the judges fooled in my appearance on To Tell the Truth.​
A bona fide geeky badass, I host the weekly geek talk show, The Roll Out, on YouTube. I'm also involved in streaming Dungeons & Dragons on Twitch. I'm a producer and part of the cast of The Die is Cast Gaming, set to start a brand new D&D streaming campaign in March. I will be involved in an upcoming live play Dragonlance podcast with Lawful Stupid RPG, contribute to The No Sleep Podcast and the Voetica poetry website. While I work in multiple aspects of the industry, voice-over, and especially video games is where I have had much success and also what I truly love doing. With extensive martial arts, fight and weapons training, I'm the type of woman who can throw a punch, swing a sword, shoot a gun, take a hit and yell and die for hours.
I'm most proud of my work as Elita-1. As an Army Iraq War combat veteran, it was a character I really connected with. I also had an amazing voice director, Phil Bache. Though I am quite proud of myself for the character voices I created for some of the characters in the upcoming video game God of War: Ragnarok. On the stage, I'm most proud of my work as Sister Timothea in the regional premiere of Yellow by Del Shores at the New Conservatory Theatre Center in San Francisco. It was a very challenging role and an amazing cast to work with. Though I probably had the most fun as Ms Andrew in Mary Poppins at The Berkeley Playhouse.
As a queer woman, I am a huge advocate for expanding diversity and inclusivity within the geek community and entertainment industry and ending the toxic behavior so many are faced with. This is a theme brought up quite frequently in my talk show, The Roll Out.
I think what sets me apart from the others is my diversity, tenacity, perseverance and persistence. After you've been to war, all the other hurdles life throws your way seem so trivial and I know that no matter how bad things get, I've been through worse. I also pride myself in being incredibly multifaceted. I bring a lot of life experience to my work and am constantly finding things to do, never sitting idle. Be it writing scripts, producing my own work, working with other creatives to get their work produced, constantly training to be as competitive as possible in this industry. But I also pride myself in caring for others and not seeing other people as competition. I truly believe that if one person succeeds, we all succeed and I want to do anything I can to bring others up. If I can recommend someone else for a role or get someone else a job, I will do that. Perhaps it's because I'm older and have lived many different lives, but I really feel that life is too short to focus on pettiness and negativity. I'm Army Combat veteran, a former investigative reporter, teacher, human rights activist, martial artist, sword fighter, singer/musician, Dungeons & Dragons playing, massive geek. I know there are not many like me out there.
Is there any advice you'd like to share with our readers who might just be starting out?
It's not going to be easy. Be prepared to work harder than you've ever had. Take nothing for granted. Try and find flexible side jobs that won't interfere with your acting work. Be flexible. Training, training, training. Always be training. There's always more to know. Success occurs when opportunity meets preparation. Be nice to everyone, no matter who they are or what they do. You never know who they might become and people have long memories in this industry. Plus, you don't want to be known as someone who is difficult. Be gracious. If you do have success don't forget to thank the people who helped get you there or helped with the end product – directors, producers, casting, PAs, etc. Don't be selfish, self-centered or a braggart. Take pride in your work but don't throw it in people's faces. Have a thick skin. This industry is 90% rejection. You have to be able to audition and move on. Don't dwell. Network. You never know where you will find opportunities. Always be open to new things. I'd never even considered MOCAP or dubbing work when I got back into acting, but I kept myself open to new opportunities. I thought I'd left writing behind me but then I started writing screenplays. Be as diverse as possible. Don't be so focused on one thing that you ignore the others. Everyone wants to work in animation and video games. But the reality is it's a very small number of people who are successful in this alone. Those days are long gone. You need to be just as capable in commercials, narration, on-hold messages, promos, etc. One camera is the same thing. Don't think anything is beneath you. But at the same time, know your worth and don't let people take advantage of you. Exposure won't pay the bills. Don't be afraid to say yes to opportunities but also know when to say no. Find your tribe. There can be a lot of negativity in this industry, try to find the people who support you and lift you up. Ditch the people who don't. Don't be afraid to ask questions of your peers and mentors. Even though everyone's journey is different, there is much to be learned from those who have been doing it longer. Don't forget to take time for yourself. It's easy to get caught up in the grind of the industry and that might have to be your way of life, but at some point you need to start carving out time for yourself. For me, it's sword fighting, martial arts, long intense hikes, scuba diving, camping, reading and of course music. Be kind to yourself. It's a hard industry and easy to get frustrated. It takes time.
Contact Info: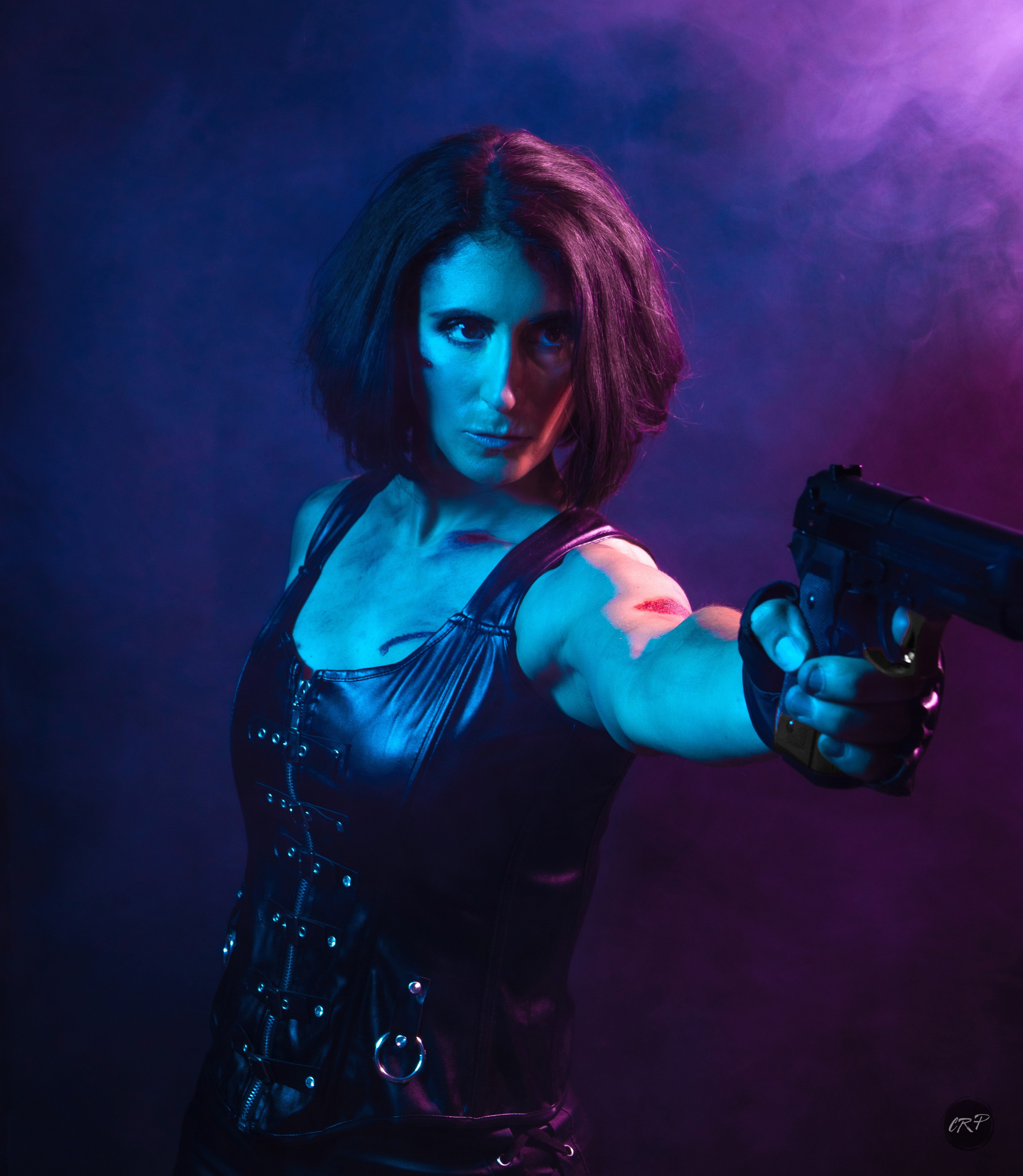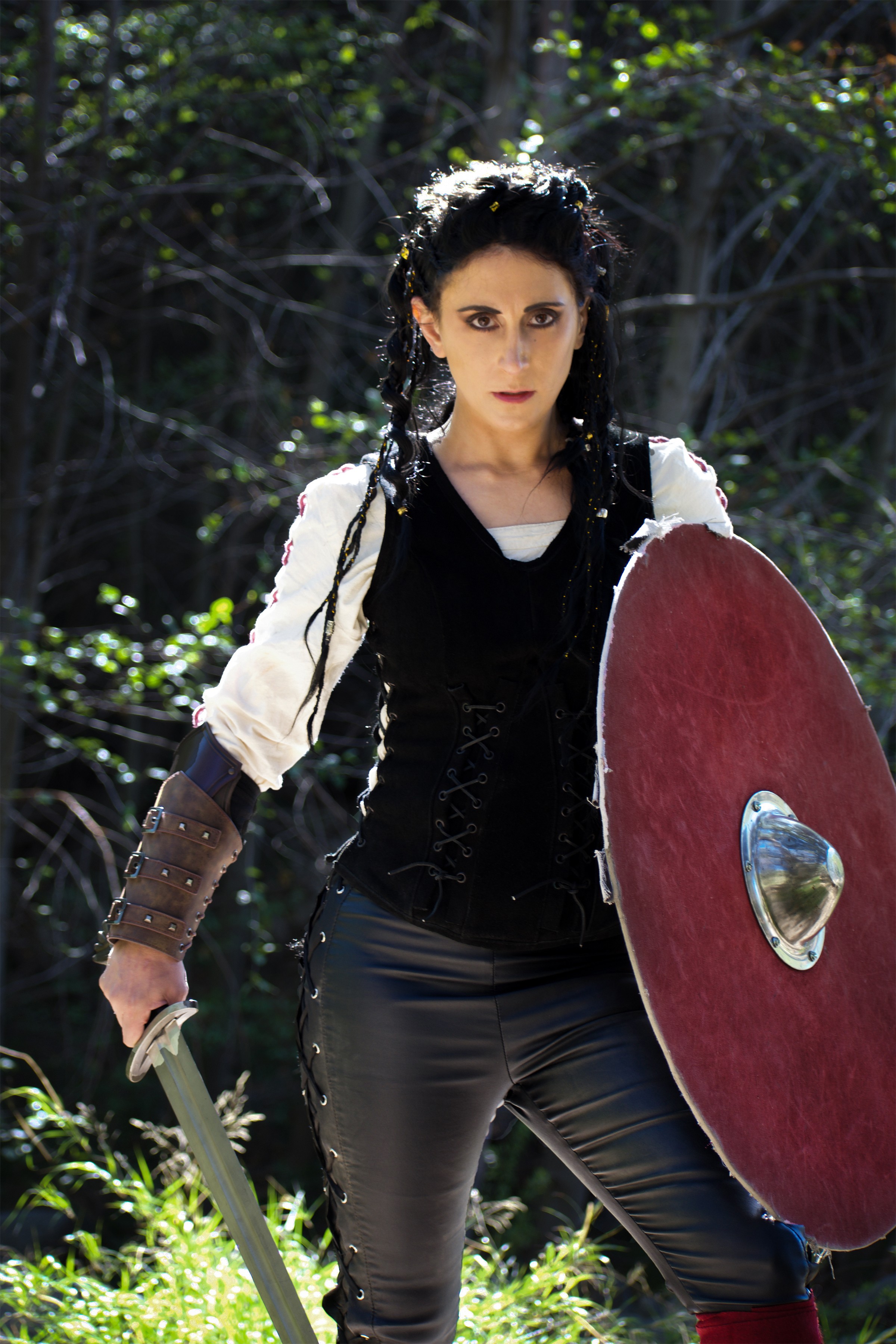 Image Credits
Cameron Rice Genevieve Marie
Suggest a Story:
 VoyageLA is built on recommendations from the community; it's how we uncover hidden gems, so if you or someone you know deserves recognition please let us know 
here.