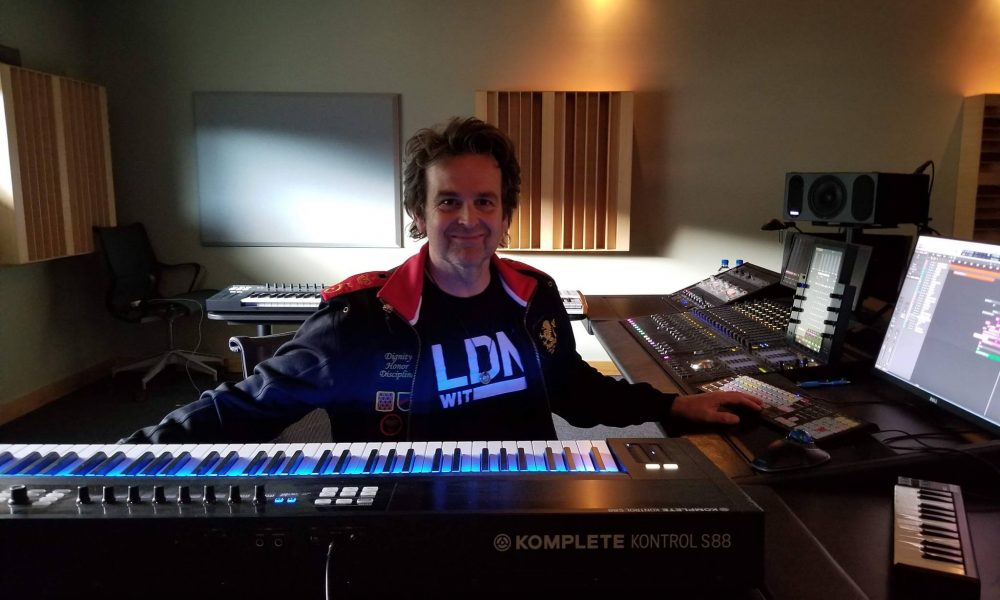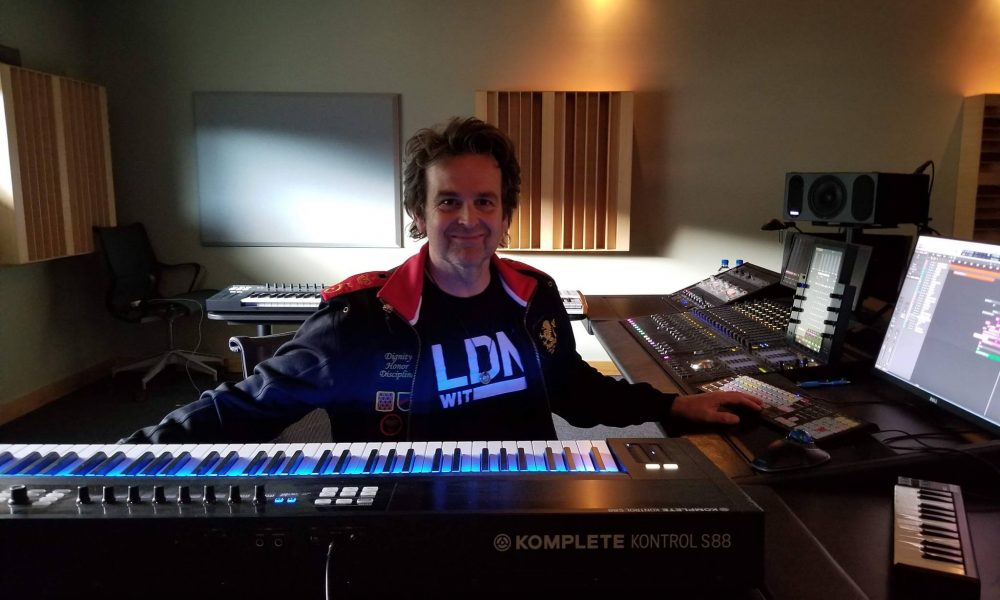 Today we'd like to introduce you to Jeffery Alan Jones.
Hi Jeffery Alan, it!s an honor to have you on the platform. Thanks for taking the time to share your story with us – to start maybe you can share some of your  backstory with our readers?
Sound and music have always fascinated me. At the age of five, I started piano lessons  and loved how the combination of pitch, rhythm, and tempo created music. In middle  school, I went on to study percussion and loved every minute of it! For the next several  years, I continued to play both piano and percussion. In high school, I founded a surf  music band called "The Mana Rays," I played the drums. We performed all over Southern California at numerous parties and clubs, including The Roxy, The  Troubadour, and The Golden Bear. It was a blast, and I got a good dose of that "rock star" lifestyle! From there, I went on to play with several other bands and toured  throughout the United States.  
After high school, I was drawn back to the piano, specifically classical piano, as I was  blown away by the compositions of Bach, Mozart, Beethoven, and Chopin. At this point,  I got serious with my music education; it became my entire life, which led me to earn a  bachelor!s degree in piano performance and a master!s degree in music composition at California State University, Long Beach. I also studied film scoring at UCLA and  graduated from the Dick Grove School of Music with a degree in jazz piano and  arranging. During college, I made my living playing piano solo at restaurants, bars, and  parties. I was playing piano and writing music all day long and focusing my studies on  both classical and jazz music. During this time, I founded "The Jeff Jones Trio," a jazz trio that I continue to perform with to this day.  
I was also captivated by electronic music production. It inspired me to create and  assemble my first music-recording studio. Starting with a 4-track analog tape recorder  and a Mac Plus computer, I began producing music of all kinds for both myself and  many other artists. Soon afterwards, I founded my full audio production studio, Alan  Audio Works.  
On a whim, I answered a college ad looking for a film composer and landed the job.  Immediately, I fell in love with writing music for film and creating the emotional glue that  music provides in every scene. This led me to compose music for many student films at  The American Film Institute, USC, UCLA, and CSULB. Along the way, I met many  wonderful filmmakers whom I continue to work with today. Eventually, I began scoring  feature films, and the rest was history. As I continued to score films, I was asked to  incorporate sound effects and atmospheres as well. Wow, this was heaven! The 
experience of combining music and sound into a cohesive sonic landscape was  glorious. My career in sound design commenced, and I began creating complete sound  design and music soundtracks for film.  
In between my film and music projects, I began to orchestrate and conduct live concerts  throughout Asia and Europe. One highlight was conducting The National Chinese  Orchestra in Beijing, China, and then touring throughout Asia with this fantastic  orchestra. I was also invited to teach music and sound design classes at The Shanghai  Film and Television Academy in Shanghai, China, by famed filmmaker Sherwood Hu.  
As my film career continued, I also worked extensively on video games, including such  titles as Call of Duty, Borderlands, Star Trek, Ghost Recon, Pirates of the  Caribbean, Mortal Kombat, and Star Wars. I continued to hone my skills in designing  and mixing commercials, which included international campaigns for Coke, Nike,  Reebok, GoPro, Google, Dockers, LA Metro, and many more.  
As my film career evolved, I was fortunate enough to work on many notable films both  as a composer and sound designer. These include "Most Beautiful Island," which won the Grand Jury Award, Best Narrative Feature at The SXSW Film Festival, "Crown Vic," starring Thomas Jane, which premiered at The Tribeca Film Festival in New York, "The Survivalist," starring Oscar award winner John Malkovich, and "Bayou Caviar," starring Oscar winners Cuba Gooding Jr. and Richard Dreyfuss.  
I continue to create both music and sound design for a variety of film and commercial  projects. My studio, Alan Audio Works, has become a state-of-the-art creative audio  production environment, where we specialize in music, sound design, and audio post.  
I!m sure you wouldn!t say it!s been obstacle free, but so far would you say the journey has been a fairly smooth road?
Life is never a smooth road, especially in the entertainment business. There have been  a lot of ups and downs for me, a genuine rollercoaster ride. For many years I worked  pro bono on multiple projects to break into the industry. Early on in my career, while I  was preparing for my college piano auditions, I was involved in a near-death motorcycle  accident in the Cayman Islands. Making a hairpin turn on a tight road, I collided head-on  with a bus. The bus won. I must have flown 30 feet before I slammed into the asphalt.  Fortunately, I was wearing a helmet; otherwise I would have died. The back of my left  wrist was slashed and the flesh was ripped off to the bone. 
As I lay there awaiting my fate, I couldn!t move. The ambulance finally arrived and took me on the forty-minute journey around the island to the hospital. They patched me up  and told me that everything would be ok. It was hard for me to comprehend what had  just happened. Once back in the United States, I immediately met with doctors, and  they told me that my wrist was fine, but I knew it wasn!t. I could bend it, but it just didn!t feel right. I continued to see the doctor for six weeks, and still, they said my wrist would  heal. Skeptical, I sought out a highly regarded hand specialist, Dr. Mutz. He immediately  put me into surgery—two tendons had been severed in my left wrist.  
The rehabilitation and recovery took over one year. It seemed that my music career  might be over before it even started. The depression was unbearable. My arm was in a  cast for nine months, and then the slow, painful road to recovery began. I knew I had to  regain the strength and flexibility to match my right hand if I ever wanted to succeed as  a pianist. Somehow, I fought through the pain and suffering and turned everything  around. I went on to finish my music education, earning degrees in both piano  performance and music composition. Ultimately, I went on to establish a successful  career as a pianist, composer, and sound designer. It is the low points, I discovered,  that motivated me to work harder and dedicate everything to my craft. The lows are just  as important as the highs. Perhaps it is the resilience at the lows that define us and give  full meaning to the highs.  
Thanks – so what else should our readers know about your work and what you!re currently focused on?
I am a composer, sound designer, and pianist. I create sound that you will not only hear  but feel as well. Every soundscape I create is based on a musical approach, blending  both music and sound design to organically complement one another in the mix. I take a  cinematic approach to all projects and mix them on my beautiful Dolby Certified Mix  Stage. I cherish working on anything that involves creating unique sounds and  soundscapes, ranging from the simple and subtle to the complex and dramatic. I  embrace utilizing sound elements that function like music, and optimize space and  contrast in every sound design.  
I have over 250 films, commercials, and video games to my credit, most recently  winning Best Sound Design at the Queen Palm Film Festival for my work on the film  "Sound." Also winning the Grand Jury Award, Best Narrative Feature at the SXSW Film Festival with my music and sound design for the film, "Most Beautiful Island." I recently won the Los Angeles Composer Competition and was commissioned to conduct my  orchestral composition "Cinema Fantastic" with the National Chinese Symphony
Orchestra in Beijing, China. I am a recipient of the John Lennon Songwriting Award with  my original song, "My Dream," and have composed and arranged music for Miss Diana Ross.  
I have composed and produced music for several albums. Including "Peace Poem," a solo piano album, "Loves Never Been So Nice" with Dustin White and The Jeff Jones Trio, as well as multiple soundtrack albums including "Most Beautiful Island," "Crown Vic," and "A Father!s Legacy." 
At this stage of my career as a composer and sound architect I am gratified by the  recognition that I have received, especially for my work in film music and sound design.  I am passionate about music and sound, and grateful that I can make a living following  my dream. 
Can you talk to us a bit about happiness and what makes you happy?
Happiness is being in the moment. Playing piano with my jazz trio and listening to the  other players, and spontaneously interacting. I am captivated by the musical interaction,  the back and forth, the ability to have your direction and next phrase modified in the  moment by something you hear and adapting to that intrinsic musical force.  
Happiness is creating something from nothing, composing music, or creating a film!s soundscape. I love the challenge of finding the precise space for every element in a  film!s soundscape (the dialogue, music, sound effects, foley, backgrounds, footsteps, cloth, and atmospheres), and creatively placing each frequency in a three-dimensional  
space.  
Ultimately, happiness is having a deep passion for what you do and simply inhabiting  the moment.  
Some reviews:  
"Most Beautiful Island," Best Narrative Feature SXSW 
"…interweaving the thrumming soundscape of New York City with the quiet strains of  Jeffery Alan Jones! unsettling score." 
David Rooney, Hollywood Reporter 
"Also impressive is the use of sound. Jeffery Alan Jones, credited with both the score and the sound design, allows the oppressive clamor of the city to bleed into the music to  atmospheric effect."  
Wendy Ide, Screen Daily  
"The Automatic Hate," The Sundance Film Festival 
"The sound design by Jeffrey Alan Jones is Oscar-worthy. (Incidentally, he also worked on another Film Club movie, A Cootie!s holla! One of my all-time faves). The choice of sound, noises, and music in this film was simple but was so very complex at the same  time. Sounds "again or the lack thereof" conveyed so much tension, especially at the climactic "dinner scene" that I cannot EVEN describe, again for fear of spoiling the film, and also because you should go see this film to feel the tension conveyed, that literally  felt like the edge of exploding."  
JL Gaylor, The Projection Room  
"Viola, Franca," Tribeca Film Festival 
"Jeffery Alan Jones! marvelous musical motif "eloquent as silk and laced with a growing liturgical grace" slides onto the soundtrack, we track with Franca making her way to the  head of a huge procession gathering on the church steps." Kurt Brokaw, Independent  Magazine.  
"I Hate the Man in My Basement," Newport Beach Film Festival "The original music from Jeffery Alan Jones is nothing short of extraordinary in serving as companion to the film without ever actually telling its story. At times quiet and  disciplined and at other times emotionally resonant, it!s the kind of original score that deserves mention come awards season.  
Richard Propes, The Independent Critic  
Contact Info: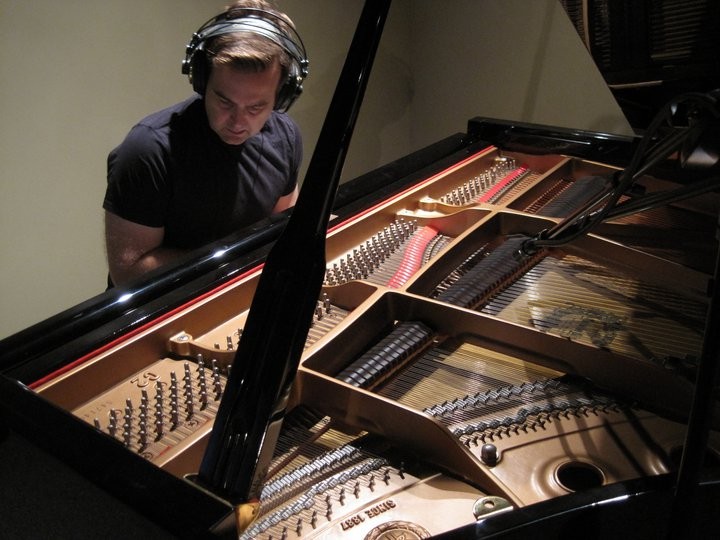 Suggest a Story:
 VoyageLA is built on recommendations from the community; it's how we uncover hidden gems, so if you or someone you know deserves recognition please let us know 
here.