Today we'd like to introduce you to Brow Queen LA.
Alright, so thank you so much for sharing your story and insight with our readers. To kick things off, can you tell us a bit about how you got started?
I would say my love for beauty started very early. Growing up in Paris and Ireland, beauty is the culture.
I would go to Sephora on the Champs Elysee with my mam on weekends and spend hours playing around with different brow and make-up products.
I've always loved make-up; one thing I would never leave the house with even as a teenager were my Eyebrows,
However, it wasn't until I started working for Charlotte Tilbury in Ireland that I really learned the power of beauty and how it could make one feel.
What made me fall in love with beauty was the fact that I could literally lift someone up by applying a little bit of eyebrow pencil and give someone beautiful brows.
It was always when I got to the brows that I felt "okay now you're a QUEEN. Women would come to me with no make-up on at all, but as soon as id create a pair of brows for them, that's when the real transformation would happen and I am not talking only physically but emotionally the confidence and demeanor it would give them, was something that truly made me want to give more and perfect my craft to create more life-changing moments. In fact, if I had a penny for every time someone would say I wish I had you every day to fill in my brows, that's where the thought stuck with me and here we are a couple of years later, I packed up and moved to LA and started Brow Queen LA where I get to make that happen every day, and it's magical.
Every day that someone leaves the Brow Queen Chair after nicknamed' 'the throne", they leave a confident brow queen ready to conquer the world and if I can help with making someone feel more confident and happy about themselves my goal is reached.
Alright, so let's dig a little deeper into the story – has it been an easy path overall and if not, what were the challenges you've had to overcome?
Like every industry and every dream, it brings its obstacles.
However, I embrace the struggles and obstacles they are what teach me to get better and better. When I first moved to LA, I didn't know where to start. All I knew was that I had a passion for beauty.
When I started Brow Queen LA, everything was new, new country, new town, new business. Everything was a new daring adventure.
Every client that would come to me were a new client, at the beginning, I had doubts if people would even come to me.
I am a firm believer in the law of attraction and manifestation so I started manifesting and doing daily affirmations.
I would hear over and over again how difficult it is to start a business and get clients, not to mention transition to permanent make up which is completely different to everyday makeup.
I just figured if I thought about the difficulties and obstacles, they would manifest, so instead, I did the opposite.
Every morning in the shower, I spoke out my affirmations
"I Attract the coolest and most fabulous clients."
"I am so happy that my business is thriving."
"All of my brow queens heal well."
And all of a sudden, the phone started ringing like crazy and the referrals rolled in. I now not only gained clients but even made friends.
You see, if you focus on the positives during difficult times, it helps you get to each stepping stone and before you know it you are living out your manifestations.
I am so grateful that people trust in me and travel from far to receive my services.
Whenever those doubts would pop up in my mind, I would think back of what made me feel I could do this in the first place.
That was the belief in myself that I could do this! It's easy to get distracted and lose self-belief along the way but I think if you always think back of why you started in the first place, that's a good motivator!
Thanks – so what else should our readers know about your work and what you're currently focused on?
What Brow Queen LA specializes in is Semi Permanent Brows and Lips. I the "Browlist" (Brow Stylist) give you semi-permanent brows and lips that allow you to wake up ready and help minimize time out of your daily make-up routine, whether you're a busy mom or don't have much time to fill in your brows in the morning.
We make it easy for you to wake up ready, I firmly believe that semi-permanent makeup is the future of makeup.
Good brows, good lips and good skin is all you need to feel comfortable in your skin.
I also think that brows are the crowns to your face. I can't tell you the difference it makes to your face to have perfectly groomed brows that are here to stay.
I love when my Brow Queens tell me that it's been life-changing for them not having to focus so much time in the morning or before a special event to try to achieve symmetrical brows or not having their brows wipe off when they go swimming or biking. And remove their helmets.
Think about it when your brows are on point, you really feel good, just like when you have a good hair day.
What makes me proud is when I finish a procedure, the delight and I can see in my client's eyes. I often notice it in my after pictures when I can see their eyes just "smeyes'ing" THAT is what I work hard for.
I don't believe in giving everyone what I call the "Instagram Brow".
I believe everyone is different and it's my job to take direction from my client. I always tell my clients, yes, I am the expert but we are here to achieve your dream brow, "so talk to me" think of me as your brow therapist.
It's very important for me to listen to my client's wants and needs.
The reason I first got into makeup was because nobody would listen to me when I'd go to make-up counters and want my makeup done. I'd often walk out of the counter looking too orange or too dark with barely defined brow. I am a brow girl. "GIVE ME A BOLD BROW" lol.
I felt artists at those counters would just do what they felt looked best for me and not include me in the process. It was never what I wanted I always ran home and redid it all myself, maybe they were doing what they felt was good for me but in the end, "it didn't make me feel good". And I didn't feel better or heard.
So when I became an artist, my style is to never push something onto a client but to rather call it a collaboration between me, the artist and you, the client, that's why consultations at BQLA is my favorite part of brows & lips journey, that's where I really get to know my client and get to know their fears and goals and from then on I know exactly where to start, where I am. Going and their goals and expectations.
Not everyone has the same perception of beauty and I can't say that I have a signature look as every face is different, However, I do have a signature motto, and that is "MAKE EVERYONE A BROW QUEEN" and make them walk out head high, confident and happy.
Ready to conquer the world!
Is there something surprising that you feel even people who know you might not know about?
Something surprising that a lot of people Stateside don't know is when I am not doing brows & Lips, I am singing and rapping, my first love has always been music I even participated in music competitions back in Europe like Xfactor and talent shows. I Train weekly on my music projects with an amazing vocal coach in LA by the name of Lis Lewis she's worked with many of the music industry's giants such as Rihanna, Miguel, and Britney Spears to mention a few. Music is my little therapy. I truly believe that when we do everything we love and explore all of our talents, we are happier in general.
Pricing:
Combo Brows $695
Powder Brows $650
West LA 3D lip Blush $800
Malibu Nude Lip Blush $750
Platinum Queen $1350 includes our most popular Combo brows and Malibu lip Blush
Contact Info: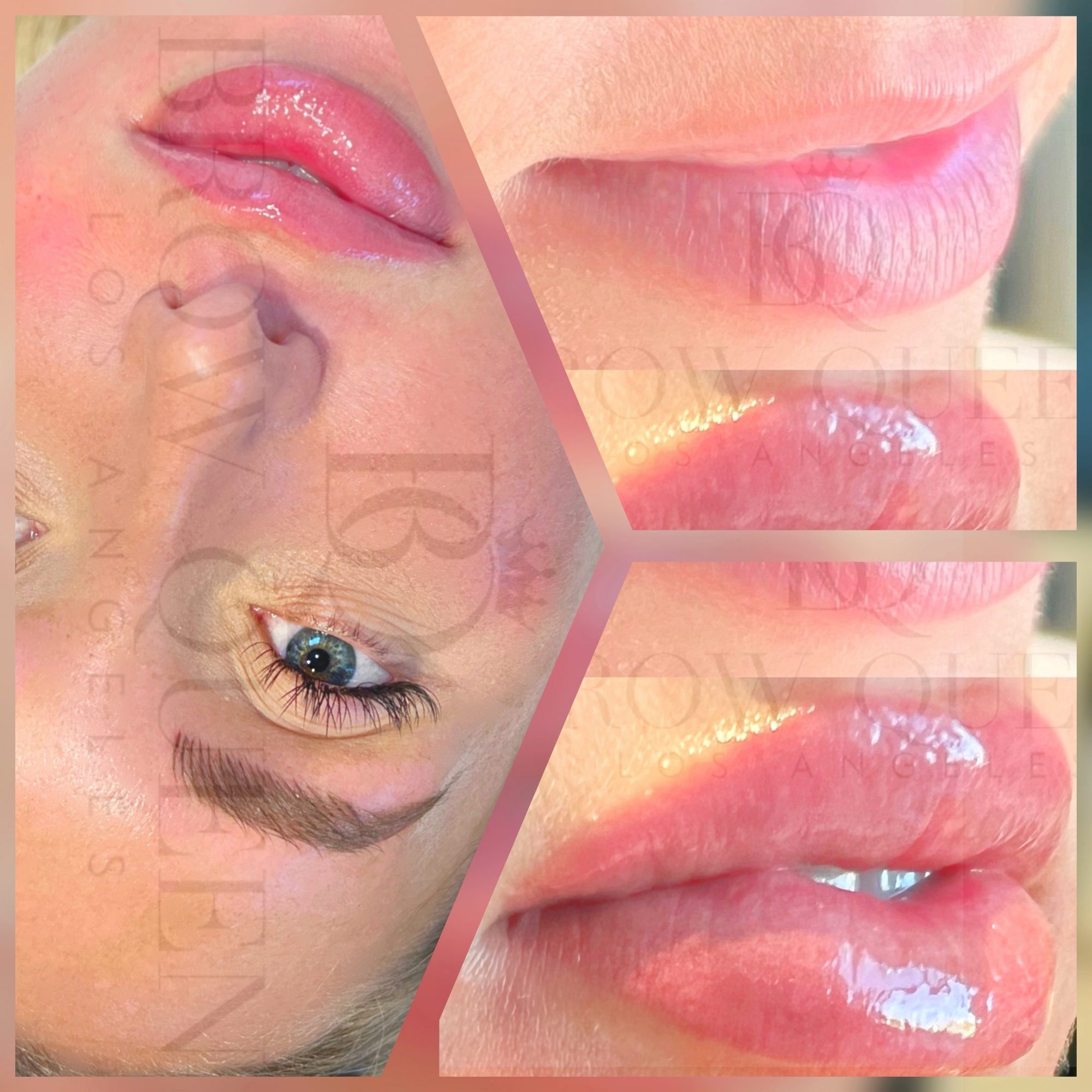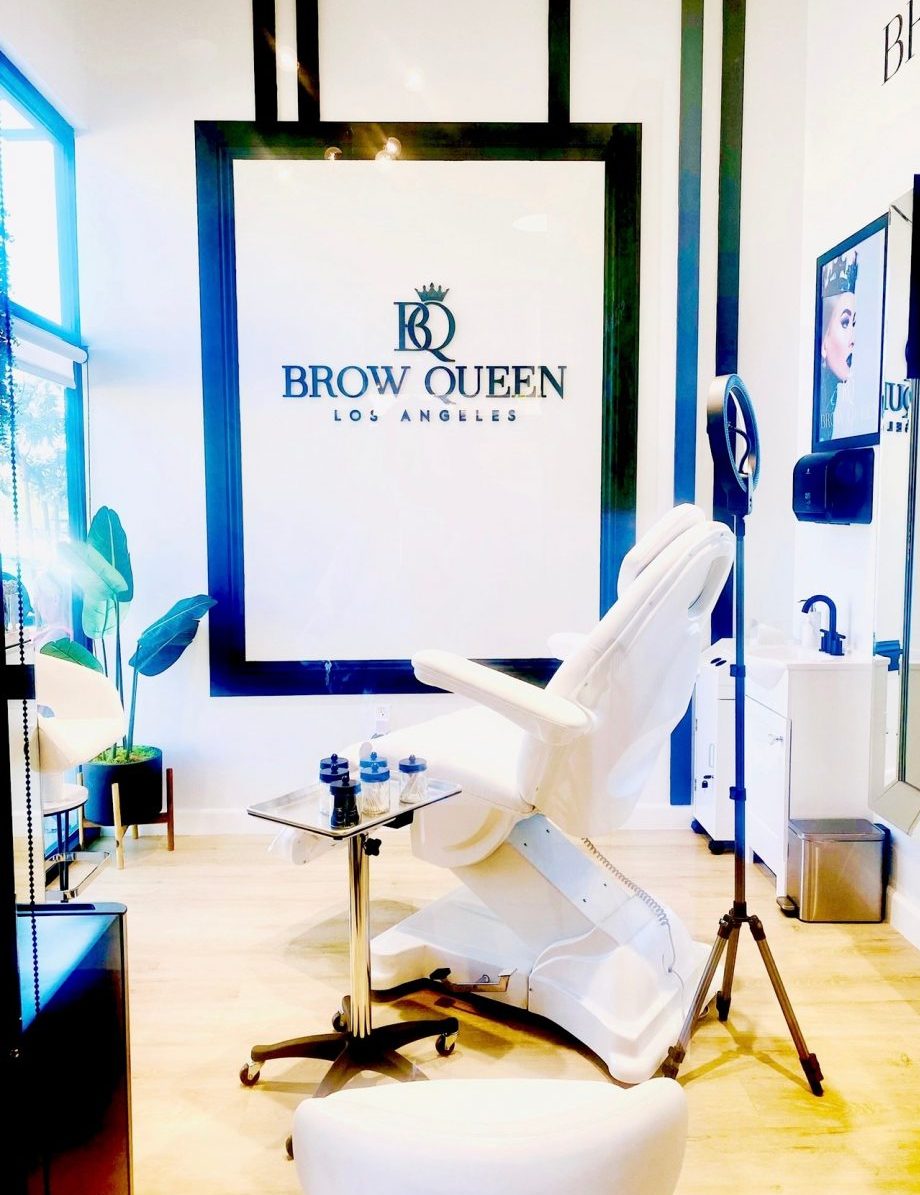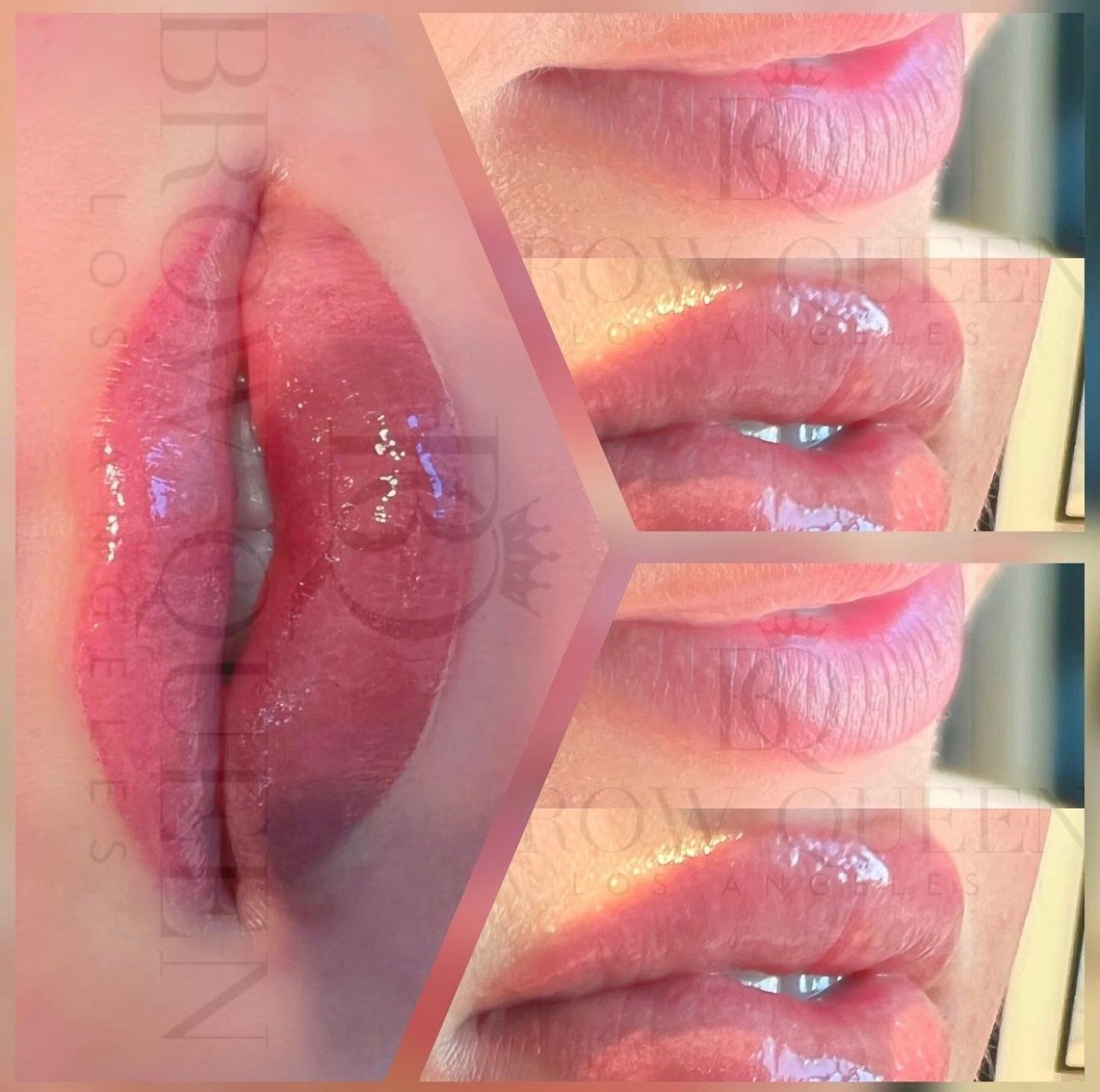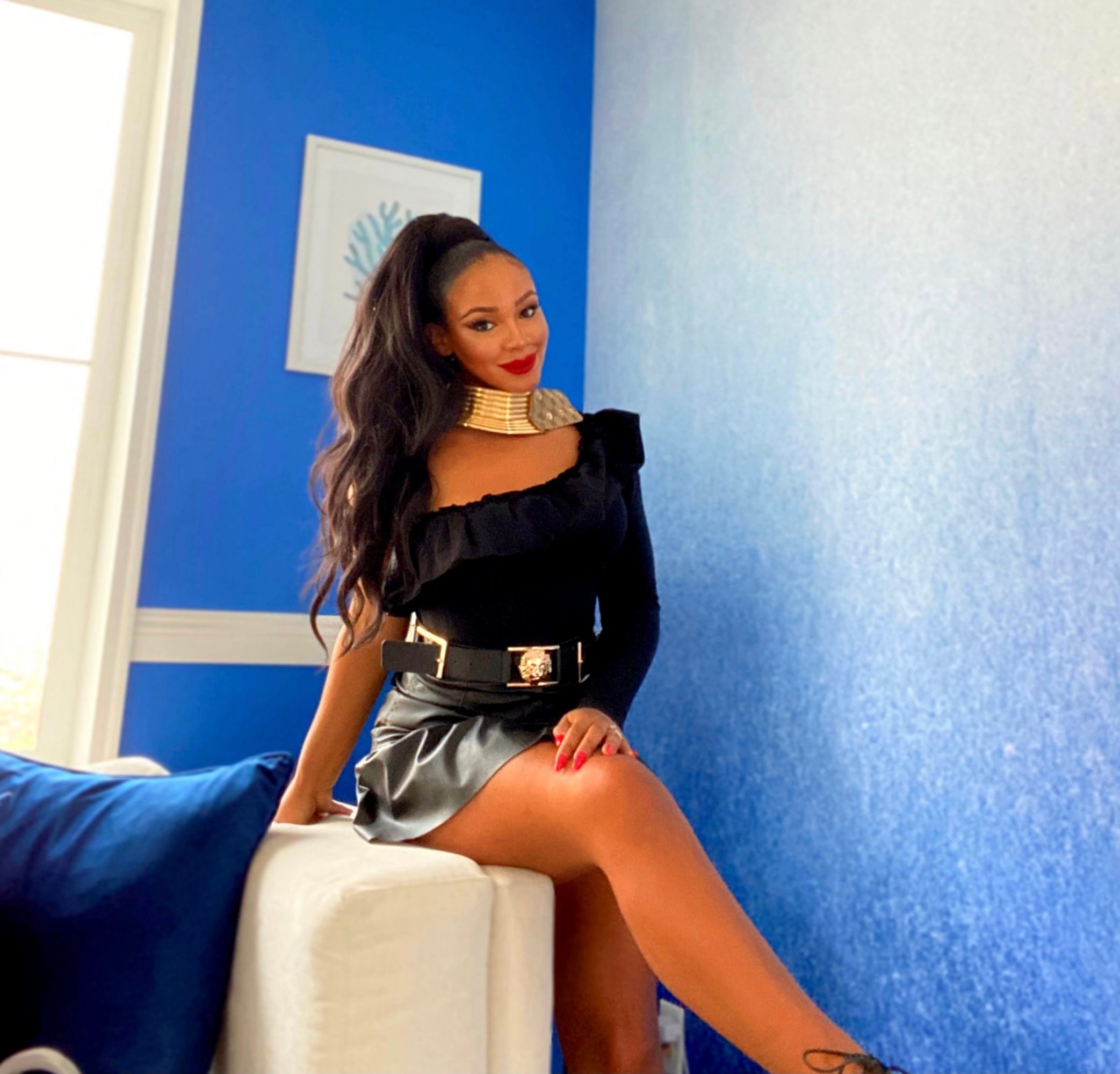 Image Credits
My husband took the picture 🙂
Suggest a Story:
 VoyageLA is built on recommendations from the community; it's how we uncover hidden gems, so if you or someone you know deserves recognition please let us know 
here.