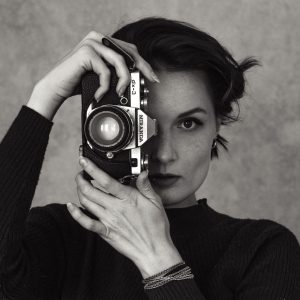 Today we'd like to introduce you to Miranda Kelton.
Miranda, let's start with your story. We'd love to hear how you got started and how the journey has been so far.
For as long as I can remember, I envisioned myself ending up in some type of creative career… but my decision to pursue Photography, in particular, didn't happen until I was in my late teens. It was my original intent to become a Graphic Designer, but after college, I realized that Graphic Design wasn't the right fit for me. However, my time spent studying Graphic Design proved to be very valuable as I gained many creative & technical skills, learned how to structure projects for clients, & picked up a lot of knowledge about branding along the way.
After college, I got a job photographing product for a local consignment shop's web page. The more time I spent in their little back-room studio, the more I realized that I was doing something I really enjoyed. I began spending more & more time outside of work taking self-portraits & photographing landscapes, & one day it finally clicked – I decided that I should try my hand at working towards going into Photography as a long-term career. As the years went by, I slowly found my way into portraiture, & have since then focused on shooting creative lifestyle imagery & customized personal branding sessions for small businesses & entrepreneurs.
In high school, I spent a lot of time dabbling in different creative genres… Fashion, Hair & Makeup Artistry, Drawing & Painting, Film, Music, etc., & none of them really felt like a complete fit for me. With Photography, I discovered that I could use all of my skills that I'd picked up from previous creative phases & jobs to help me make more conscious creative choices when planning out the fine details of an image.
Today, I spend most of my time creating Personal Branding Imagery & Creative Portraiture for clients who want to go the extra mile to represent themselves, their products, & their brands in a way that is creative & unique. I love the genre I've settled in – it allows me to constantly be traveling, meeting interesting people, & solving new challenges. I'm never bored!
Overall, has it been relatively smooth? If not, what were some of the struggles along the way?
Freelancing is never a smooth road – you have to be willing to make so many personal sacrifices & to take a lot of risks in order to grow your business. Most freelancers start out their business as a side hustle… we spend so much time, in the beginning, balancing multiple days jobs at once, working long, exhausting hours, & cutting costs everywhere we can just to get our businesses off the ground.
The struggles aren't just physical & financial, either. Most successful entrepreneurs have also experienced the loss of friends & partners, pressure from non-supportive family members, competitive & jealous behavior from peers, etc. If you've been through it, you know this can be very emotionally and physically taxing. We all have days where we're completely burnt out & find ourselves experiencing doubt that what we're working towards will ever come to fruition.
My advice to other young women who are attempting to start their own business is to be patient, schedule yourself time to rest, & to do your best to always stand up for yourself in situations where someone is trying to take advantage of you & your time. As a young female, it's common to not be taken seriously as a business person by those around you, & especially by those who are more established in your chosen career than you are yet to be. Finding trustworthy advisers & mentors is hard, near impossible. Be resourceful & discerning – learning how to say "no" is invaluable.
What should we know about Miranda Kelton Photography? What do you do best? What sets you apart from the competition?
The majority of my work at the moment consists of Creative Portraiture & of Personal Branding Sessions for small businesses & entrepreneurs. It's become increasingly important in this day & age for companies & individuals to present a cohesive, authentic personal brand to the world in order to attract their ideal client in a market that is often oversaturated with competitors. No matter your career path, building trust with your clients is extremely important, & an effective way to do this is to ensure that your online presence & marketing imagery consists of high-quality photos of you, your work, & your process. A cohesive branding strategy is so powerful! People love to hear one another's stories, & communicating the story of yourself & your business via imagery is the quickest way to catch the attention of your ideal customer.
I'm definitely proud of the fact that I've been given the opportunity to work with so many amazing individuals and small businesses – my clients are all so supportive of me & it's the best feeling in the world to be able to meet their needs & to help their businesses thrive. I believe that the thing that sets me most apart from other photographers is my willingness to listen to my client's ideas & opinions, my attention to every detail, & my ability to stay organized & efficient during the entire process of planning, executing, & delivering a shoot.
For good reason, society often focuses more on the problems rather than the opportunities that exist, because the problems need to be solved. However, we'd probably also benefit from looking for and recognizing the opportunities that women are better positioned to capitalize on. Have you discovered such opportunities?
This current focus in the media on the challenges facing women creates an amazing opportunity for us women to really focus on learning how to effectively communicate with & educate those around us. Our culture is shifting so quickly – people are becoming more aware of social issues, attempting to be more inclusive, & many people are having a hard time communicating their thoughts and opinions to one another in a non-confrontational way. If you have a personal & emotional connection to a certain social issue or problem, it's extremely challenging to explain your experience to a person who has never experienced said issue themselves. Everyone wants their voice to be heard & understood, & creating change is far easier said than done!
In this current social climate, women have an amazing opportunity (& responsibility!) to speak up & to educate themselves & their communities. It takes an immense amount of strength & bravery, & many of us were never taught or simply never took the time to learn how to communicate our experiences & emotions to one another. Effective communication is an extremely valuable skill, & I believe it is an absolutely necessary one when it comes to orchestrating real change.
No matter your career or skill set, us women can all begin finding ways to support & encourage each other to communicate when we aren't being heard or respected. Spend time listening to the people around you, especially to the women who are struggling with being heard by their communities. There are so many platforms that you can use to support each other & to educate your network – do it via social media, with your co-workers at your day job, with your children, with your family & friends, etc. Often times the people around us are ignorant to other people's experiences merely because they've never experienced it themselves & have just never considered what it's like for other people outside of their own little world. My one regret in life is that I didn't learn how to communicate and speak up for myself sooner – if us women want to see change in our lives & communities, we have to educate ourselves, communicate effectively, & encourage those around us to do the same!
Contact Info: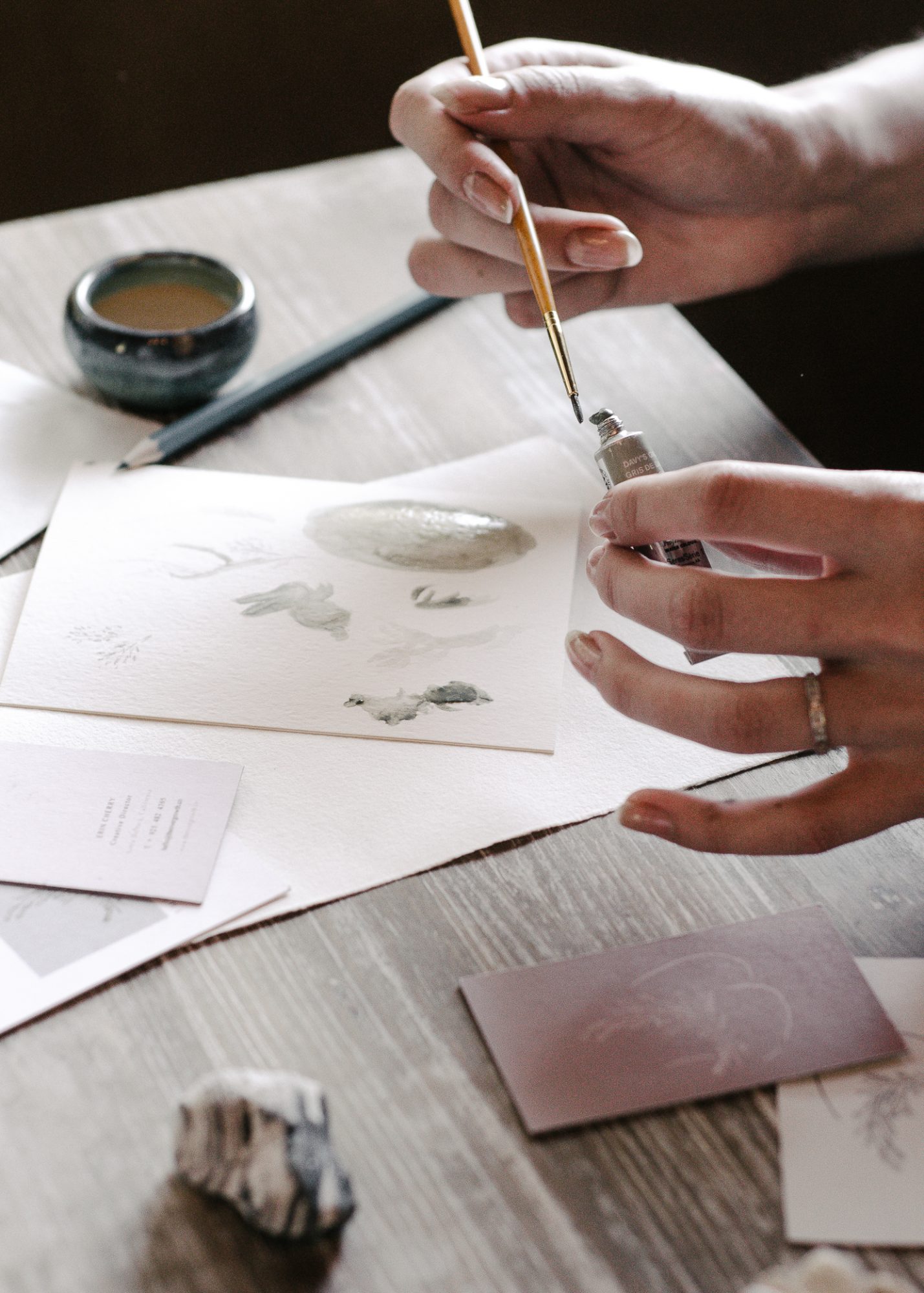 Image Credit:
All Images: © 2019 Miranda Kelton Photography
Getting in touch: VoyageLA is built on recommendations from the community; it's how we uncover hidden gems, so if you know someone who deserves recognition please let us know here.