Today we'd like to introduce you to Jennifer Lieberman.
Hi Jennifer, we'd love for you to start by introducing yourself.
I'm an actor, writer and filmmaker from Maple, Canada. I began my creative career doing theatre in New York City and ended up running a small theatre company in the East Village, which is how I became a producer. After producing several off-off-Broadway productions, I landed an associate producer gig on a feature film. The film won a couple of awards at IndieFest in LA and that gave me the confidence to move to LA and transition my focus from theatre to film work.
Once in LA, there was no shortage of production work, but landing the roles, I knew I was made for as a performer was a different challenge. After about a year living in LA a friend suggested I write myself a vehicle, a one-woman-show as a showcase piece to get rep and let people in the industry know I exist…and to tailor the writing to showcase what I was capable of. Like in the movie "La La Land " none of the people I had hoped for came to the show, however, I now realized I was capable of writing, producing and starring in my own work. This one-woman-show "Year of the Slut" went on to win the Audience Choice Award at a festival in NYC and pushed me and my work in a new direction.
I'd produced a few solo-shows for friends before ever doing my own (especially after producing other solo shows, I never believed I had what it took to do one myself, however, rose to the occasion when presented with the challenge). After winning an award for my solo show, I realized I could use my producing expertise to help other writers and actors in my position (in between gigs) create vehicles for themselves with little resources, and that's when I founded Make Your Own Break.
My 'make your own break' philosophy has been the greatest source of success in my career; creating work for myself as opposed to waiting to get picked or waiting for my 'break.' Since winning the Audience Choice Award for my solo-show I've continued to spearhead my own productions and productions for clients.
In less than ten years since founding Make Your Own Break, I've produced upwards of 40 indie film and theater productions had two of my short films screen in the Festival De Cannes Court Métrage and that little solo show that started it all is now an Amazon #1 Best Selling Novel.
I'm sure you wouldn't say it's been obstacle free, but so far would you say the journey have been a fairly smooth road?
Sure there have been lots of ups and downs along the way, days and weeks where I felt lost wanted to give up and move home to Canada, but the combination of my sheer love for the creative process and the decision to take control of my fate by 'making my own break' has kept me in the game. I realized very early on in moving to LA that "chasing hollywood" wasn't for me, the industry felt like some huge fortress that was impenetrable and I could make myself very crazy very fast trying to 'break in'.
Maybe it's because I'm also a writer, maybe it's because I'm also a producer; I felt like the best way for me was to create my own opportunities and to help my friends/colleagues with their creative work. Having a production to focus on was much better for my mental health than trying to get a foot 'in the door.' Finding ways to circumnavigate the struggle is what pushed me to evolve, so the obstacles really did push me to create my opportunities and forced me to level up my skill set.
Alright, so let's switch gears a bit and talk business. What should we know about your work?
As a creative, I wear many hats, sometimes separately and sometimes simultaneously. I balance between working on other people's projects as an actor, a writer, or a producer and once in a while I get to act in the plays and films I write.
I'm known for my role as Mariana in cult legend Tommy Wiseau's "The Neighbors" sitcom, my short films "Leash" and "Details" that both screened at the Festival de Cannes Court Métrage and my award-winning solo show "Year of the Slut," now the Amazon #1 Best Selling Novel "Year of the What?"
My most recent and notable achievement was when my novel became a #1 Amazon Best Seller in September 2021. This has been such an exciting accomplishment and I'm so grateful my book is finding its following.
In addition to novel, my short film "Details" is one of the things I'm most proud of, it was a short play I'd performed on stage a few times as both a straight piece and a lesbian piece, the production fell through 6 times in 10 years (flip-flopping back and forth between casting a man and a woman or two women) and I had pretty much given up on the film. The reason I'm so proud of this film is twofold; first I stepped up as the director (directing is something I never thought I would do) and second this production was an experiment, meaning I had an idea of what I wanted to do and there was no way of knowing if it would work except by taking a leap of faith, finding some brave creatives to come for the ride, and hope for the best. My idea was to shoot the exact same 12 minute film several times with different couples (gay and straight) and then cut it together as one fluid piece…and it worked better than we expected!
I guess what sets me and my work apart is the edgy, provocative and off-beat tone of my work.
Is there any advice you'd like to share with our readers who might just be starting out?
Advice for those starting out…I feel like everyone needs to forge their own path when you're a creative, mostly because no two people in the arts have achieved success the same way. Also, because if you have the balls to balk at society, turn your back on the "normal life" and declare yourself an artist then you're not gonna listen to what anyone has to say anyway.
I guess it starts like this, be good! And if you're not good yet, get good, and if you think you're already good enough, get better. And if you think you're the best, move to the biggest city you can get to that is known for what you do, and become the best there. Well, that was my plan at least, and it got me on my way.
Now, almost two decades since I started trying to learn how to be good, I'm still in it cause I've stayed passionate about what I do. It's okay to try something and then pivot in another direction. Life is basically a continuation of pivots, some so small you barely notice them and a decade or two can go by fast, so stay alert and keep moving towards the work that forces you to grow as an artist and as a person. Start clocking those hours, they say it takes 10,000 hours to become an expert at something. You cannot be mediocre and make a living as a creative, hundreds of exceptional creatives can barely do it.
I wish I understood more about business when I started out, I was so naive, I had no idea that being an artist and a freelancer was basically being an entrepreneur and running my own company.
Contact Info: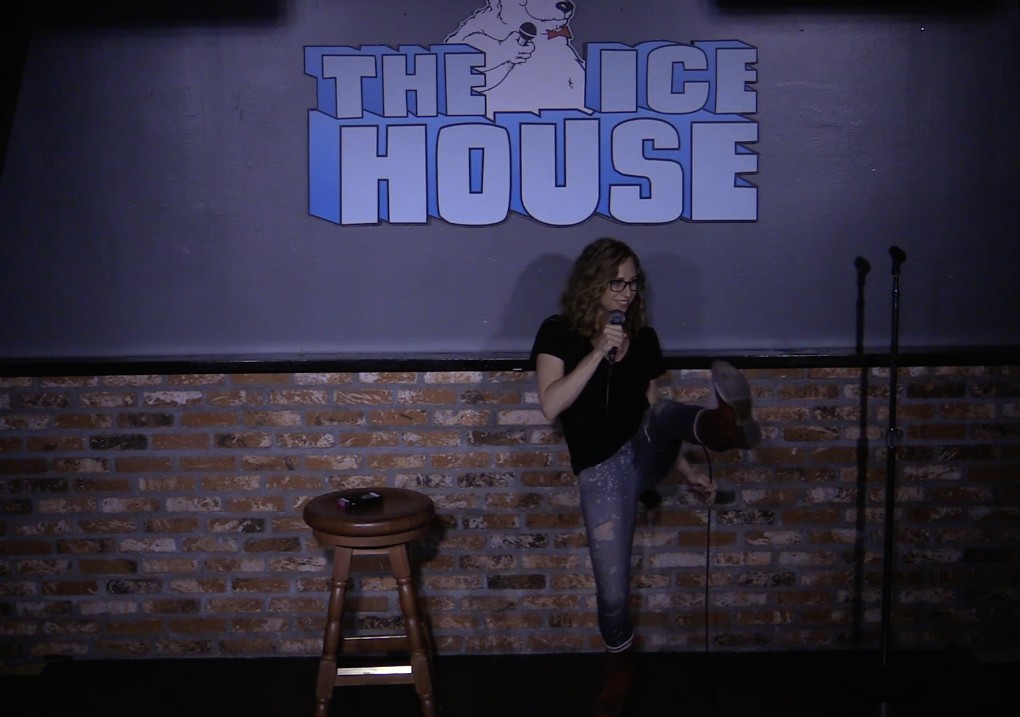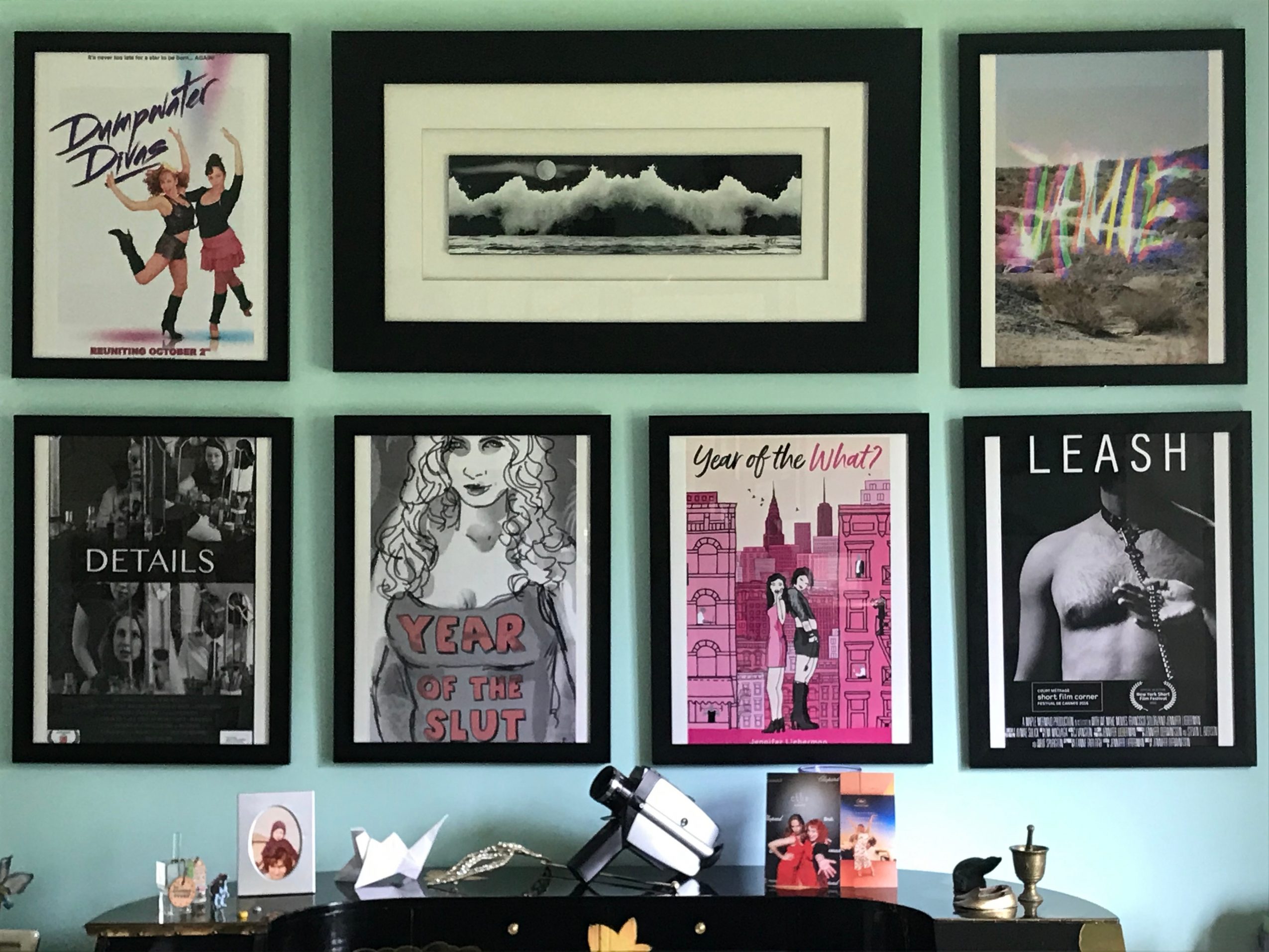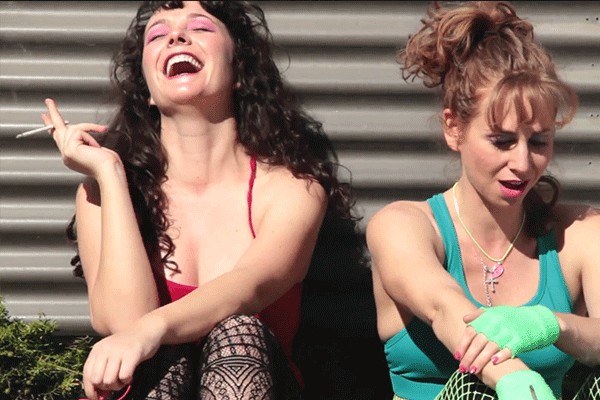 Image Credits
PHOTOGRAPHER Typewriter photo – Photo by Dan Nastro IN PHOTO Red Carpet (Jennifer Lieberman and Genevieve Marie) Set Still (Genevieve Marie, Jennifer Lieberman, Siaka Massaquoi) "Leash" Production Still Looking at Wall (Jennifer Lieberman, Francisco Solorzano) "Dumpwater Divas" Production Still 2 Women Sitting (Rebecca Morgan, Jennifer Lieberman)
Suggest a Story:
 VoyageLA is built on recommendations from the community; it's how we uncover hidden gems, so if you or someone you know deserves recognition please let us know 
here.