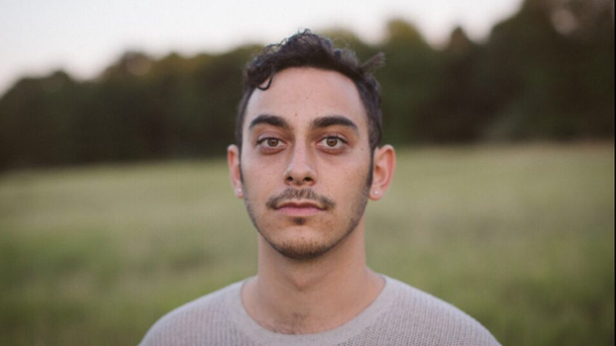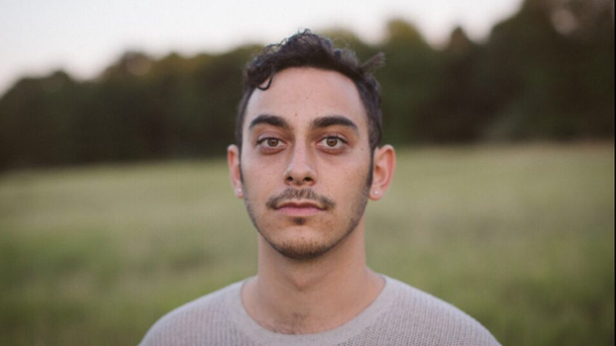 Today we'd like to introduce you to Julian Allen.
Julian Allen is a singer-songwriter, multi-instrumentalist, producer, and teacher based in Los Angeles, California. Julian has recorded and performed with many artists, such as Theo Katzman, Rachel Mazer, Anna Ash, Joey Dosik, Robert Hurst, Antwaun Stanley, Vulfpeck, Marcus Elliot, BøRNS, Max Lockwood, Michelle Chamuel, Seth Bernard, Jacob Jeffries, Madelyn Grant, and May Erlewine. Julian's self – produced debut album, "Could U Be," was self-released in March of 2018. Album credits are available for viewing here .
We'd love to hear more about your art. What do you do you do and why and what do you hope others will take away from your work?
I offer to others the same things I love to discover in music — a thread to hold onto, a story to identify with, and a place to live in for some time. I know the feeling of being lost inside of a song, or a meal, or in the natural world. I want my music to be like a capsule for people. It can be a transformative experience, or just comforting, or just entertaining. I'm happy to offer any of the above through my work.
I hope that in moments of being with my music, some folks may discover some clarity, some company, some peace, some activation; that they may find them self more present, more seen, more ready to love in ways they want to love, and to navigate whatever challenges they may be encountering… or on a most basic level, that they may just enjoy listening to some music.
"Could U Be," is mostly an album about longing for greater closeness and understanding of a person's own heart, as well as of another's. There is a classic love song on it ("Do Right"). There's a breakup song on it ("Up at Night"). There are a few songs about grief, and about missing someone ("Say to Me" & "Shine) — a family member, a love, a friend, a stranger who inspired you– either through their passing away, or through other forms of separation. There is a song about the high cost of high expectations, and also, in some ways, about privilege, on the album ("Depend"). There is a song imploring compassion for oneself, and for others, on the album ("EZR"). And the debut single on the album, "Moonglo," which was the first song I ever released, is a prayer, for anyone to cast out into the world, or to cast within, who desires to grow closer to another, to one's dreams, or to oneself.
These songs are from the heart. They arise and dance and rest in the ethereal, but also very much on the earthly plane. My hope is that my songs can keep folks' company as they take steps — tender steps, brave steps, playful steps, curious steps, impassioned steps, forward.
I ultimately hope to utilize my music, and whatever platform may come along with its creation, to participate in pursuit of greater social justice and welfare. Whether directly through the songs I write, or through collaboration, or through action and organizing, I want to utilize my creative platform as a tool to deepen my involvement in social, economic, political, and cultural battles that are ongoing and evolving today. There are many ways to participate, and I know my creativity will always be one of them.
We often hear from artists that being an artist can be lonely. Any advice for those looking to connect with other artists?
I feel that any artist will always feel a sense of loneliness, as will any person, but there is a unique loneliness that a creative may experience while attempting to externalize their inner self, and to build a sustainable life via the fruits of their creative, intellectual, and emotional being. With regard to connecting to other artists, I think most creatives can agree that while some habits and traits are incredibly important (professionalism, work ethic, consistency, etc), ultimately, the connections that matter most – the ones that will define who you are on a deeper and more personal level – are the ones forged out of genuine friendship and connection.
Especially with the dominance of social-media, it can feel so easy for some artists to posture, and and to lean into their youthfulness, or their stylishness, or their sexiness, or their mysteriousness, but in the end, we all are most happy and whole when feeling grounded in a place of honest and vulnerable loving with friends and collaborators alike. So I would say, find those friends and collaborators and teammates who won't give you a cold shoulder when you're struggling, but will show up even harder, and hold onto them and breathe belief and life and support into them, as they are your greatest gift.
Do you have any events or exhibitions coming up? Where would one go to see more of your work? How can people support you and your artwork?
My album, "Could U Be," is available via all major streaming platforms, and is available for purchase via my website, www.julianallenmusic.com, as well as via Bandcamp, iTunes, Amazon, and a few other places. In addition to digital downloads, I also have T-Shirts and original art prints for sale via my website. People can also support my music by sharing it via social media and digital playlists, by writing about it, and by attending live shows. To know about any performances or new releases, folks can sign up for my mailing list on my website.
I will be touring my music in many places this year, and will announce those dates as they come, but to start, I am performing at the Resident in Los Angeles on January 3rd.
Contact Info:

Image Credit:
Main photo is by John Hanson
"could u be" album artwork is by Jennica Bocchino
"Moonglo" artwork is by Mallika Roy, Tatiana Hofmans, and Julian Allen
Getting in touch: VoyageLA is built on recommendations from the community; it's how we uncover hidden gems, so if you know someone who deserves recognition please let us know here.