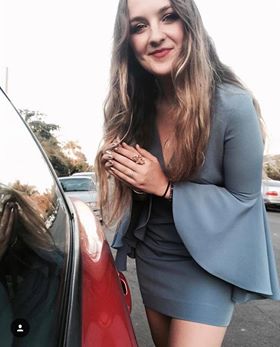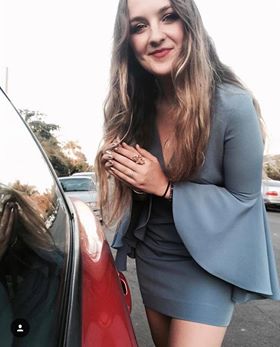 Today we'd like to introduce you to Gabriella Audrey LoGuercio.
Gabriella Audrey, we'd love to hear your story and how you got to where you are today both personally and as an artist.
I started out drawing in all the margins of my notebooks in grade school. I found it incredibly hard to focus on anything when my mind was coming up with a million things to draw (and was eventually told I had ADD). My earliest creative inspiration came from when my dad took me up to Art Center College at 9 years old. I was so blown away by the talent I saw there.
That Summer, my parents enrolled me in an Art Center JR High illustration class, which turned my part-time doodling into my favorite full-time hobby. I started out filling pages of multiple sketchbooks and drawing weird characters, pretty girls, caricatures and favorite song lyrics. I still have all these old sketchbooks that I covered with stickers from Mountain High or paint swatches from Home Depot, and occasionally look through all the random things I used to draw.
In high school, I chose to have an art-focused track. We did a lot of painting, watercolor, charcoal, photorealism and non-dominant hand drawing. I don't think about it too often, but I was exposed to working with a lot of different mediums which is why I think I'm so comfortable creating with new mediums and incorporating several into one piece at a time.
My current style features colorful and line-drawing-heavy portraiture of characters with souls as vibrant as their hair. I used to use my dad's Prismacolor markers that he used for illustrating party design until he eventually gifted me my own set, which I continuously add too with spontaneous trips to Blick.
Can you give our readers some background on your art?
My usual works are portraiture or illustrated objects I have a close relationship with. The creating process sometimes occurs during a marathon of Law & Order SVU, during a lazy Saturday listening to my favorite music or in-between errands at Starbucks when I have a little break in my day.
I'm usually inspired by pretty photos I find online from either Tumblr or models accounts on Instagram, and use it as a reference photo but put my own feeling and creative touch on. I sketch it out, then line my illustration with Micron pens and lay down vibrant colors with Prismacolor & Copic markers. I edit them digitally after to clean things up and make the lines and colors a bit stronger too.
However, I've been trying to get back into watercolors lately and have stepped away from my typical way of illustrating for a while. I struggled a lot with the medium when I first encountered it in high school but I've been getting better at working with it and manipulating it instead of the other way around. Its such a simple medium that can make an idea so beautiful and I'd love to create with it a little more.
My art is in one word, colorful. I've been told its youthful too. But I just like creating things I find beauty in and I find a lot of beauty in being yourself. My characters show beauty in vulnerability and wearing your heart on your sleeve, expressing yourself, being comfortable with who you are, including your body, and all the feelings we encounter with it.
Being a woman is wonderful but it can take a major a toll on your mind and soul. But I love how as a woman, we can find beauty every day in some of the sweet things in life, like changing your hair color, getting a new tattoo, finding someone who makes you wanna go on a spontaneous road trip. If there is one thing I'd like people to take away from my work, it would be to celebrate the things you love about yourself more. With the world telling us who we should want to look like, or try to turn ourselves into, its fun to just rebel and do what YOU want to do and makes YOU happy.
What's the best way for someone to check out your work and provide support?
My works and contact info can be found on my website. I also post shots of my works in progress and let people know when a new piece is up on my shop on Instagram.
I am also in the process of finalizing an online shop of my own to sell one of a kind works and prints but most of my art can be purchased on Society6 for now!
What would you recommend to an artist new to the city, or to art, in terms of meeting and connecting with other artists and creatives?
It is super lonely! I work at my house usually alone especially when doing watercolor art but drawing in public is fun sometimes. You occasionally make a connection out of it or at least get a few adorable kids coming up to you and telling you they like your drawing. It always makes my day when that happens.
In college, I used to draw at airports and on the plane a lot too and would always get people asking me about my art and giving me compliments. It can feel weird knowing that people are watching you draw and make mistakes and make weird faces all while doing it but a conversation usually comes of it and its just nice to get outside and be around people while you're working.
Contact Info:
Getting in touch: VoyageLA is built on recommendations from the community; it's how we uncover hidden gems, so if you know someone who deserves recognition please let us know here.