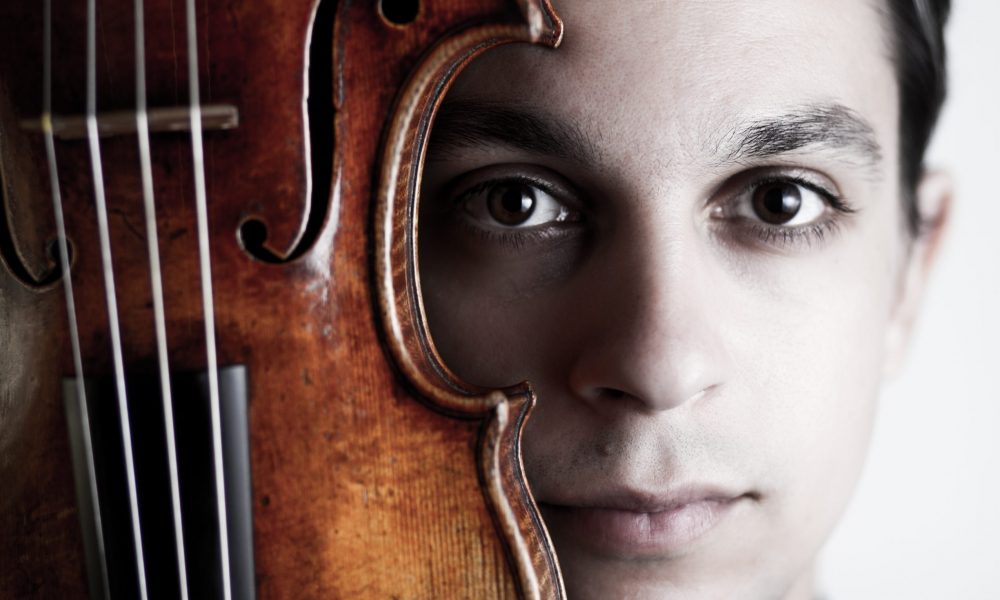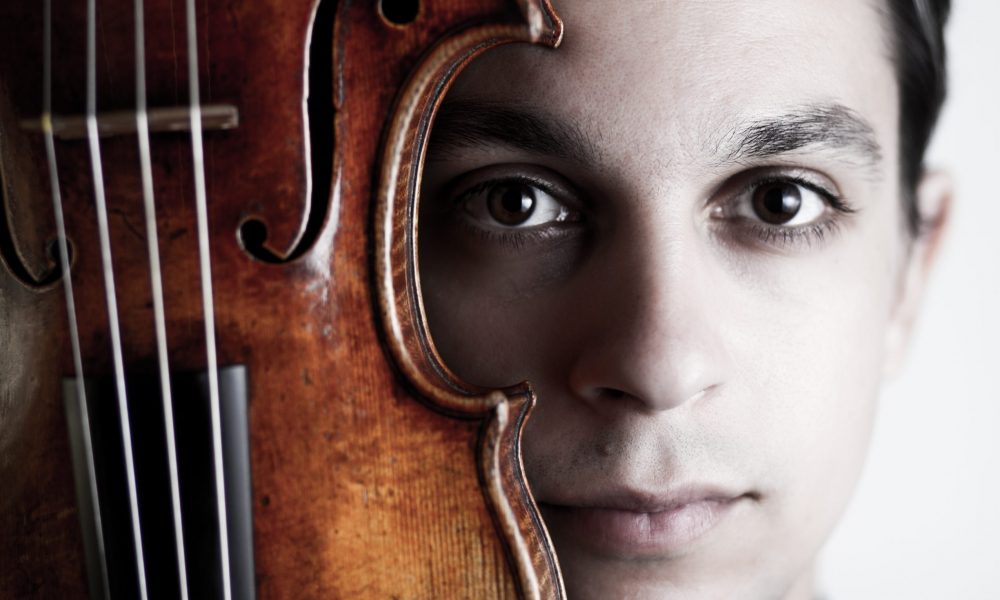 Today we'd like to introduce you to Etienne Gara.
Etienne, we'd love to hear your story and how you got to where you are today both personally and as an artist.
I was born in France, from a French mom and a Hungarian father. I started the violin at age five and moved to Salzburg, Austria at 16 to start my Bachelor in violin performance. My studies then brought me to some of the best schools and professors: Cologne, Germany, with Victor Tretyakov, Indiana University with Mauricio Fuks, Boston's New England Conservatory with Donald Weilerstein and finally USC with Midori. I've also been lucky to work with Itzhak Perlman at his chamber music festival in NY and in FL and then travel with him to Israel for a residency.
I've been living in Los Angeles since 2012. While traveling for performing, I settled here because of the possibilities of the city, it's bustling artistic mosaic that makes me call it «my laboratory». I feel like this city offers me not only the space to create but also, the open-mindedness of the audiences, their curiosity, and hunger for new things, which always challenges me to go further in my "creative projects". I've also been lucky to explore many different musical niches within the large musical scene of LA, such as recording for «You Wanted it Darker», Leonard Cohen's last album, playing with the LA Philharmonic, being guest concertmaster in many different ensembles and orchestras through SOCAL, each with its own style and uniqueness.
When I moved to LA, I've been lucky to be supported early on by Antonio Damasio, Dornsife Professor of Neuroscience and Director of USC's Brain and Creativity Institute, who offered me the possibility to give birth to many projects, like my debut recording «French Recital», recorded on the 1714 Stradivarius named «Leonora Jackson», a fantastic instrument from the Golden Period of the master. There was also the Sunset Club Trio, which instrumentation was violin, electric guitar and flamenco guitar, playing together the great classical repertoire for violin and piano in our own arrangements, giving it a special color and a new life. Damasio also commissioned «Sketches of Miles», where me and my classical violin teamed up with jazz and pop musicians like Patrice Rushen, Edwin Livingston, and Ian Wurfl to explore the parallels of our worlds, showing that music in one big language with many dialects. The last «creative project» supported by the BCI is Delirium Musicum, my year-old chamber ensemble of a dozen-plus musicians. This has been my biggest undertaking so far and what this group is achieving fills me with delirious joy and excitement.
We'd love to hear more about your art. What do you do and why and what do you hope others will take away from your work?
As a told you, I'm now the Artistic Director of Delirium Musicum. (www.deliriummusicum.com) Delirium Musicum is a conductorless chamber ensemble dedicated to providing impassioned and engaging musical performances that deeply connect the audience to the musicians. Influenced by the bustling artistic mosaic of LA, the group applies dazzling creativity and limitless excitement to their performances that are known to an ever-growing audience. Delirium Musicum represents the artistic excellence and leadership of the young generation of musicians in Los Angeles. The small size of this ensemble allows the musicians to bond and engage intimately with the audience through dedicated performances that inspire wild excitement and ecstasy. The spontaneity resulting from this approach, as well as their juxtaposition of music from all time periods, creates meaningful human experiences. Creative and unapologetic interpretation of the old masters, as well as collaboration with contemporary composers, brings a unique voice to the group. Delirium Musicum creates a dialogue about new ways to explore music as it pertains to life.
This ensemble is not only exciting to watch but it also empowers the musicians, gives a meaning to their craft an enables them to reconnect with the core of why they became musicians in the first place. Leading this ensemble from the violin has been an amazing journey and really, my life this past year. I'm always fascinated by creativity and the energy that a «team» can bring. I see myself a bit as the catalyst for these elements to happen, bringing the uniqueness of each musician together in a common musical goal. Our next shows are on March 29th at USC's Brain and Creativity Institute, then we have a very special event: Gastronomy & Music Pairing in an incredible Pacific Palisades mansion, with French chef Extraordinaire Laurent Quenioux: http://deliriummusicum.com/specialevents.
Of course, creativity also means for me that I'm passioned by many things that complete me as a human and an artist. Along these interests and passions, there is photography, mostly film photography, with all its magical chemistry of the developing process of black and white negatives. There also acting, on the other side of the camera, for which I was in France this winter, shooting with director Leopold Dewolf. Collaborating with other artists that I admire is also a precious treat. For example, I've joined the LA Dance Project of Benjamin Millepied this January, where I played about 50 minutes of solo violin music (Bach's 2nd Partita in D minor and 3 of David Lang's Mystery Sonatas) for the 8 shows of its new creation "I Fall, I Flow, I Melt".
Article of interest:
https://music.usc.edu/deliriously-empowered/?fbclid=IwAR3WzD28MYgzg2A8q06SkC7WA2jYielkKGuJ300K6PooWU5bxUr9HsdNI44
How can artists connect with other artists?
Artists are extremely important. They reflect the world we are in, point out its flaws and have the power to move the masses with hope and a sense of better Good. We also do carry the responsibility of humanizing a world that becomes increasingly robotized, with all the phones, computers, social, etc. that make us feel more connected but also harm the human link between individuals. There is nothing better than a live concert, for example, or the emotion contained in an artwork to remind people of their own sensitivity, empathy, compassion, and feelings. We can also act as "wake up calls" by showing the contrast between the real emotions an artwork or performance can create in us and make us realize how far of our ideals our everyday life might steer us. Artists probably have the power to save the world from an emotionless future and reconnect people with their Selves, the real magical link that unites us all. We do need to communicate, and what better do you have than the language of colors, shapes, and emotions that we all can understand!
Do you have any events or exhibitions coming up? Where would one go to see more of your work? How can people support you and your artwork?
People can find what I do through my website (etiennegara.com) or more specifically through Delirium Musicum's website for my activity with the ensemble: deliriummusicum.com. There is of course also Facebook and Instagram.
As a young art organization, Delirium Musicum is depending on people's support. One great way to support music, creativity and a non-for-profit charity organization in LA is through our website. Every contribution makes a difference and means the world to us: deliriummusicum.com/donate.
Contact Info:
Image Credit:
Delirium Musicum, YuEun Kim, Etienne Gara
Getting in touch: VoyageLA is built on recommendations from the community; it's how we uncover hidden gems, so if you know someone who deserves recognition please let us know here.