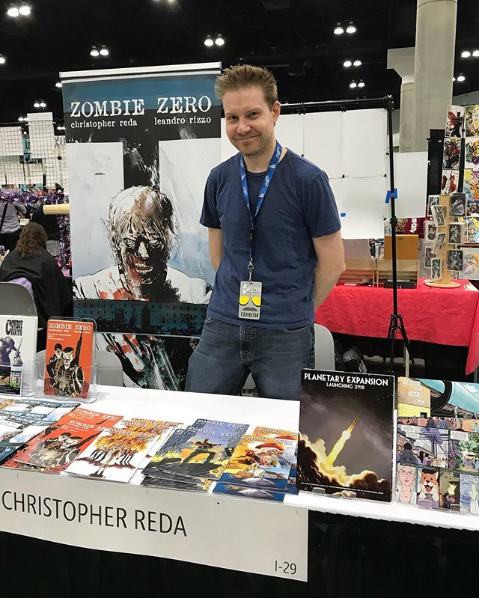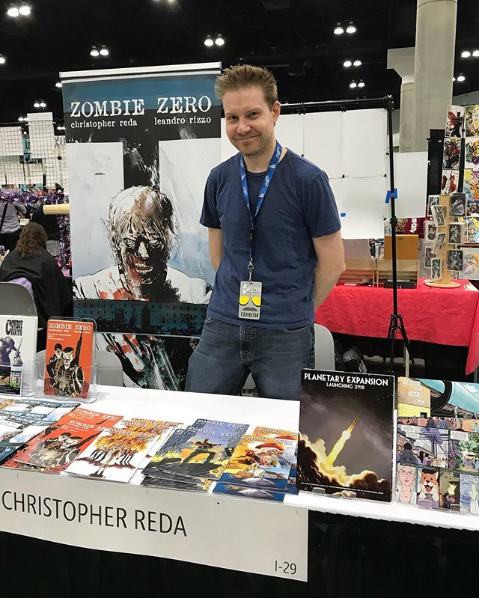 Today we'd like to introduce you to Christopher Reda.
Christopher, we'd love to hear your story and how you got to where you are today both personally and as an artist.
My story actually started in college when I was studying to be a computer programmer. For an elective credit I took a Film Art class where we studied great films like The Graduate, Chinatown, and Casablanca. I was blown away by the details and creative techniques these directors used to bring their films to life. While I was very proficient with computers, I eventually came to realize my true interests was somewhere in the creative arts. I then took an array of photography and film classes where I was able to exercise my storytelling skills. After learning from some amazing professors at Pasadena City College, I transferred to California State University Northridge and enrolled in their Cinema and Television Arts program with an emphasis on Cinematography. There I learned to hone my visual skills through directing and different camera techniques while I also took as many screenwriting classes as I could as a way to tell the stories I personally wanted to tell. I played around with film scripts and television scripts until I took a closer look at the comic book and graphic novel industry. I quickly learned that scripting and publishing comic books has a lot of striking similarities to directing a film, both visually and emotionally. I soon fell in love with telling my stories through the beautiful medium of comic books and I've been writing away ever since.
We'd love to hear more about your art. What do you do you do and why and what do you hope others will take away from your work?
I currently write, publish, and edit original comic books and graphic novels for both myself and others. I have created a variety of different comic book series from different genres that can appeal to a broad and diverse audience with the goal of producing stories that are engaging on a reflective and intellectual level.
Zombie Zero is a black-and-white series about Alexander Livingston, the last "surviving" zombie. Alexander enters into a post-apocalyptic California and follows his quest to reclaim a past that died before him.
Planetary Expansion is a full-color ensemble series about the starship Aegis and its 1,000 passengers. The book follows the crew's quest to an inhabitable planet and reconciles their human nature with the unknown.
The First Americans is a full-color series about a Paleo-Indian Tribe crossing the Bering Strait in pursuit of a mammoth herd. The instincts of the hunters and gatherers are put to the test as they fight to survive the late ice age.
Space Dragon, a full-color graphic novel about a gigantic space-creature who jumps from planet to planet, absorbing oceans, in order to quench his thirst. This abstract piece explores isolation, pushing through the unknown, and reconciling one's past.
Frankly, I hope that people will be able to connect with the stories and characters while keeping their minds open to change and growth. Zombie Zero shows the importance of understanding individuals with hardships and disabilities outside of their control. Planetary Expansion is focused on pushing our society to take space exploration and science more seriously. The First Americans is about educating people on the incredible journey of the Paleo-Indians and the first people to discover America. Space Dragon's message is to show the great importance of water as a natural resource and how it shouldn't be wasted.
Do current events, local or global, affect your work and what you are focused on?
I think the role of artists to give us a unique perspective and understanding of the world will always be an important part of our culture regardless of what happens. That perspective and understanding of the world will ultimately be shown through an artist's work as we all change with time. Fine art, comics, film, television, books; all these forms of art are special ways for us to connect as a community and allows us to open our minds to other ways of thinking. With the current trends of division in both America and abroad, I think as artists it is up to us to show everyone how to respect each other, listen to each other, and find a way to put the greater good over our individual agendas and greed.
Do you have any events or exhibitions coming up? Where would one go to see more of your work? How can people support you and your artwork?
There are a lot of great places people can check out and read my comic books. Going to www.criticalentertainmentla.com is the easiest way to find out more about my work and to pick up copies. They are also available to purchase on Amazon.com or digitally on https://www.comixology.com/Critical-Entertainment/comics-publisher/.
I will be exhibiting throughout the west coast in 2019 where all my work will be available. People can find me at Seattle's Emerald City Comic Con March 14-17 (Corner Booth 2105), Anaheim's WonderCon March 29-31 (Artist Alley), San Diego Comic Con International July 18-21 (Small Press Booth M-11), Long Beach Comic Con September (Artist Alley), and Los Angeles Comic Con October 11-13 (Artist Alley)
People can also follow my social media at www.christopherreda.com, on Instagram at instagram.com/christopher_reda, on Twitter at twitter.com/chris_reda, or on Facebook at www.facebook.com/christopher.reda.comics
Contact Info:
Image Credit:
Christopher Reda, Leandro Rizzo, Tadd Galusha, Alonso Molina Gonzales.
Getting in touch: VoyageLA is built on recommendations from the community; it's how we uncover hidden gems, so if you know someone who deserves recognition please let us know here.