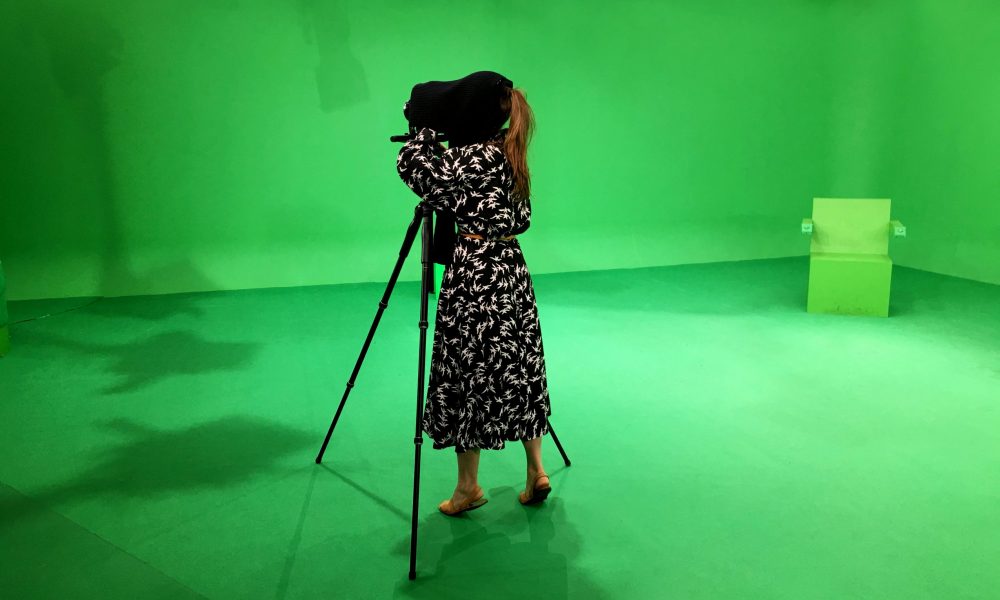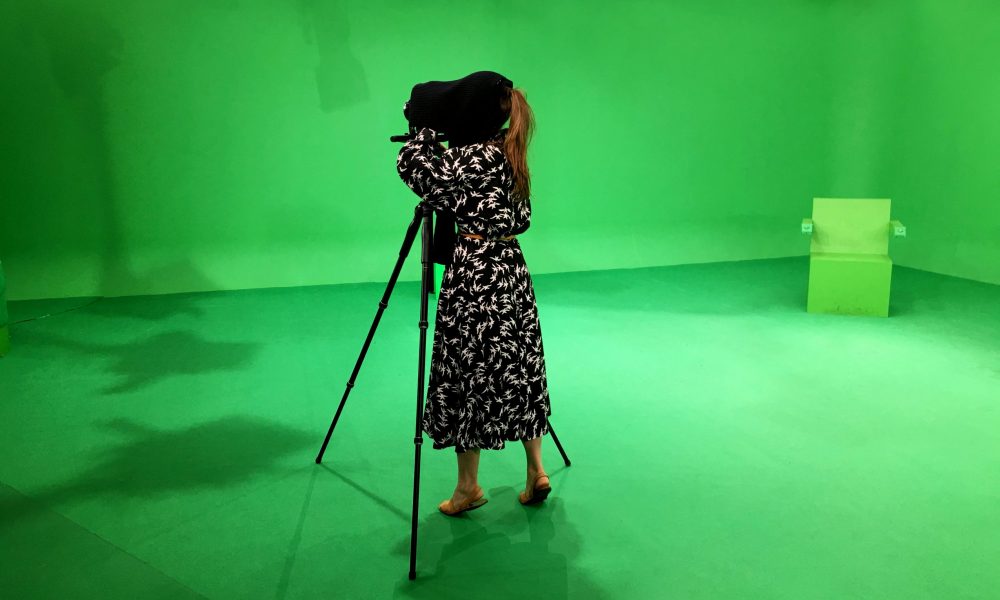 Today we'd like to introduce you to Austin Irving.
Born and raised in New York City, Austin is an artist who graduated with a BFA from the Department of Photography and Imaging at TISCH School Of The Arts at New York University. Her work has been exhibited in galleries and museums in Hong Kong, Paris, Bangalore, California, New York, Ohio, Washington, Illinois, Virginia and New Mexico. Austin recently completed a two-month artist residency at The Center For Biological Sciences in Bangalore, India.
Her photographs have been featured in The LA Times, Art Ltd., Slate Magazine, The International Herald Tribune, Artillery, Wired, Architectural Digest, and at LOOK3 Festival of the Photograph. Austin currently lives and works in Los Angeles and her work is represented by Wilding Cran Gallery.
We'd love to hear more about your art. What do you do you do and why and what do you hope others will take away from your work?
"An oyster makes a pearl around an irritant inside a shell, and I think that [my] pictures come frequently from irritants."
– George Tooker interview with Grace George Alexander and George Kay, 1967
For the past fifteen years, I have been making photographs of uncomfortable spaces that find me, follow me, comfort me, frighten me, delight me, and haunt me. I have come to understand that I have been motivated to make much of my work in an effort find relief from the extreme internal discomfort of living the majority of my life with a severe and completely unchecked case of Body Dysmorphic Disorder (BDD).
My practice has steadily worked towards self-healing, even during phases when I doubted of the healing power of art. If necessity is the mother of all invention, then I hand tailored and systematically performed artistic rituals to effectively exorcise these trapped feelings and mitigate the dominance of BDD has had over my experience of my body in the world. My work is the byproduct of these rituals.
We live in a media-frenzied culture where imagery is metabolized so rapidly that I consider it a huge achievement when I can stimulate someone to look harder and question their perception. But going further, it is my hope that these images may create a shift in another person's perspective which may prompt them to view their own seemingly untenable situation in a different light. Sometimes we feel trapped, but there is always a way out.
Do current events, local or global, affect your work and what you are focused on?
I feel that there is an overwhelming lack of love in our world today, both for our individual selves and for one another. The work I make has been a tonic during my own struggle to show myself, love. It has become clear to me that the ability to change one's perspective of themselves or of a situation is a huge gift. A gift that, if used in favor of love, can be extremely powerful in igniting change. I feel that art, no matter what medium or century it's made, has the power to be exceptionally healing and that power will never change or diminish.
Even though some of the subjects of my images may appear familiar to you, I make the majority of my work internationally: India, Nepal, Thailand, Malaysia, Vietnam, Indonesia, Singapore, Hong Kong, China, and The Philippines, the US, Canada, Germany, Spain, Sweden, and The Netherlands. The locations I photograph are "liminal" – places that can be everywhere and nowhere; locations without any clear cultural signifiers that ground them in a specific time zone.
I.e., a cave in Ha Long Bay, Vietnam could be a cave in Carlsbad, New Mexico, a corner of a room in New Delhi could be a corner of a room in Vancouver or a hallway in Shenzhen could be a hallway in The Netherlands, etc. I am drawn to the universality of our used spaces because it makes our world feel extremely special and connected. It is that feeling of connection, regardless of the coordinates, that is crucial in finding more love.
Do you have any events or exhibitions coming up? Where would one go to see more of your work? How can people support you and your artwork?
My work is represented by Wilding Cran Gallery located in downtown's Art's District. wildingcran.com
The work is on view by appointment. I am scheduled to have my second solo show in the spring of 2018. Wilding Cran Gallery 939 South Santa Fe Avenue, Los Angeles, CA, 90021
Coming up at the end of this month in New York, I'm looking forward to showing some of my work in a group show entitled: Re-imagining A Safe Space.
October 26, 2017 – January 13th, 2018 Gulf + Western Gallery 721 Broadway, New York, NY 10003 NYU Tisch School of the Arts
Re-imagining A Safe Space, co-curated by Deborah Willis and Melissa Harris, will explore critical questions regarding the idea of a safe space. We hope to reach deeper and richer understanding of our needs as a public—and how those needs differ depending on demographics and who we are individual.
Contact Info:
Getting in touch: VoyageLA is built on recommendations from the community; it's how we uncover hidden gems, so if you know someone who deserves recognition please let us know here.