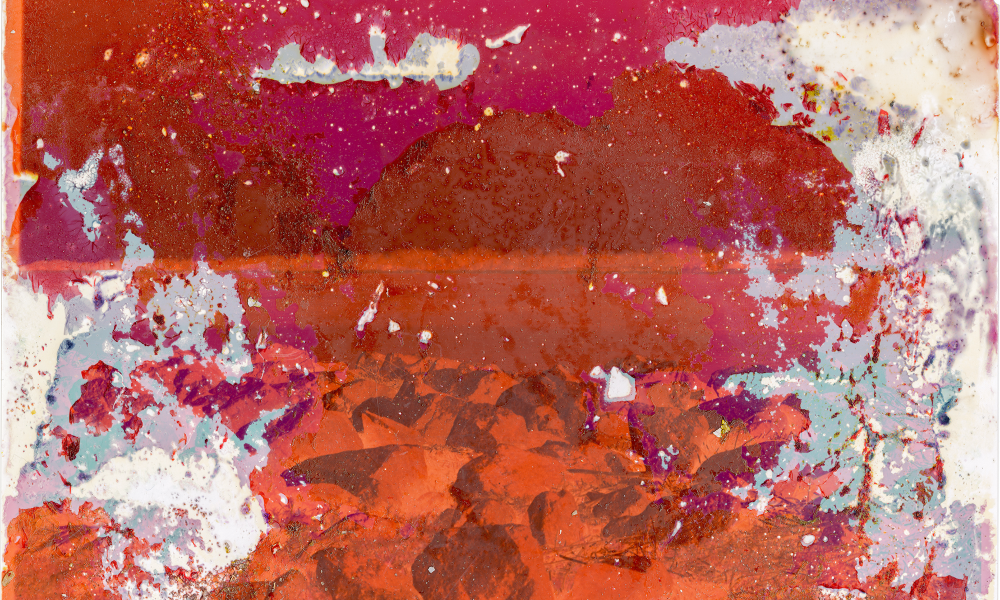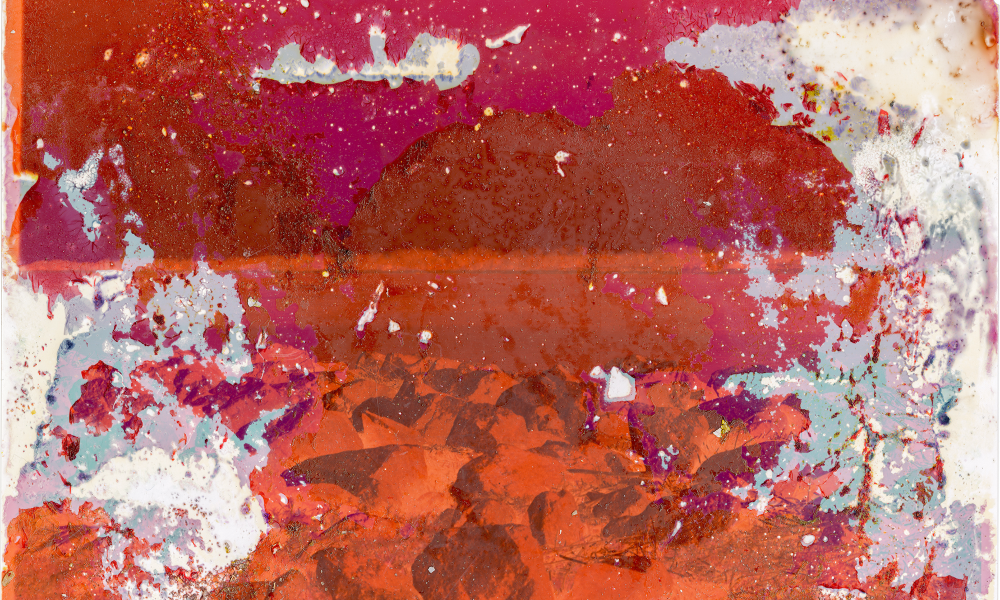 Today we'd like to introduce you to Yunqian Lin.
Yunqian, please kick things off for us by telling us about yourself and your journey so far.
I'm from China. Before I came to America to study art, I knew nothing about art. I chose to study photography because I used the camera to record my memory. However, when I started to understand and learn more about photography. I realized photography has so many potentials to utilize as my tool for my artistic creation, further, because of my reverence for the power of nature. I began to work with nature and let them combine to achieve my artworks.
Can you give our readers some background on your art?
My works are mostly experimental visual art creations. Combining photography media and natural interaction creates new possibilities. My interest in the natural world comes from my desire to consider nature in terms of the karmic cycle of destruction and restoration. In my body of work, Entropy, I experiment with photographic technology and materials in innovative ways. Photography is not solely a medium for creating realistic views through optics and light sensitive materials; it can also be employed as an essential method for visualizing time, capturing light, mapping space, and recording the indexical trace. In this collection of photography-based works, I collaborate with natural forces to express my deep and personal appreciation of the landscape. In many ways, nature remains uncontrollable, and this work probes the unpredictable effects of natural elements.
Entropy is unconventional photographic documentation of different locations along the Savannah River, ranging from the city of Savannah towards Tybee Island. Water – in the form of a swift river, a regularly changing tide, or a calm pond – plays a central role in my work as both subject matter and creative process. Water flow in an environment has always been cyclical and is a provider of life for plants and animals alike. Throughout my investigation, I studied the behavior of water and documented its movements through my work. The images are created through interactions of photosensitive materials and water, created in the environments that I photograph. Through this exploratory process, I have been able to develop a reliable procedure for revealing some of the properties of water and broader themes of place, time, and change. This collection of works is not only a representation of photographic subjects at a particular moment. It is also a record of an entropic exchange over an extended period of time and a means of making the invisible visible.
The abstraction that results from my process provides room for the audience's imagination and many varied viewer interpretations while also revealing the powerful forces of the natural world. By contextualizing the photographic prints with the explanation of my process, field notes, collected samples, video documentation, and the negatives themselves; I provide the viewer with an extended document of a place and invite them to ruminate on the impact of natural forces in creative endeavors. The properties of photographic materiality in cooperation with the effects of natural forces illustrate my own unpredictable experiences with nature; Entropy is evidence of humanity's relationship with natural cycles.
Photography, as a powerful medium of expression and communication, offers an infinite variety of opportunities for perception, interpretation, and execution. I chose to use photographic media because it is the most effective visual language for addressing the key concepts associated with this body of work.
While the process of this body of work begins with my photographic interpretation of natural landscapes, it relies heavily on nature's response to the material of the film negative itself. The resulting abstractions reveal traces of nature and evidence of the time and place in which they were created. This collaboration represents a departure from the age-old desire of humans to control or dominate nature. I see this work as an opportunity to honor the power and beauty that can result from a more harmonious relationship between humans and the natural world. The expression of the indexical relationship between photography and nature is reinforced through the abstract explorations in this series, treating nature as a partner in the creative process.
How do you think about success, as an artist, and what do quality do you feel is most helpful?
An important part of my definition of success as an artist is the works can genuinely represent the artists themselves. Every creation comes from the artists` inner minds. I think perseverance is an essential factor of success. Artists are sometimes lonely at the beginning stage. Artists should insist and never give up. In this way, we will continually challenge and change ourselves, work that pushes the boundaries of the art practice, and opens up new possibilities.
What's the best way for someone to check out your work and provide support?
People can see my work from my website: www.qlinphoto.com and I also have a photobook for the Entropy series. I wise I can have more opportunities to show my work in the gallery space.
Contact Info:

Image Credit:
Yunqian Lin
Suggest a story:VoyageLA is built on recommendations from the community; it's how we uncover hidden gems, so if you or someone you know deserves recognition please let us know here.