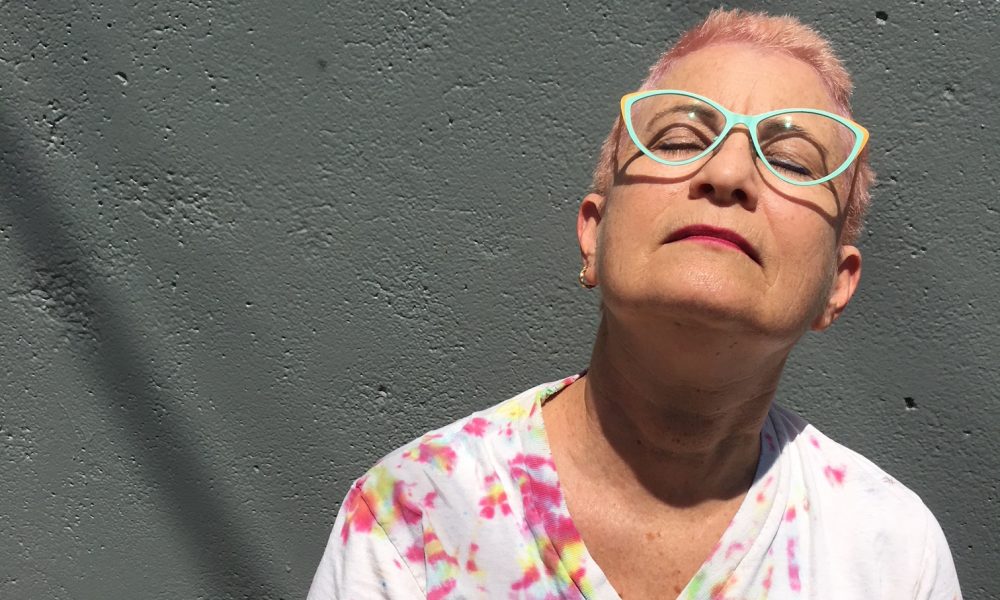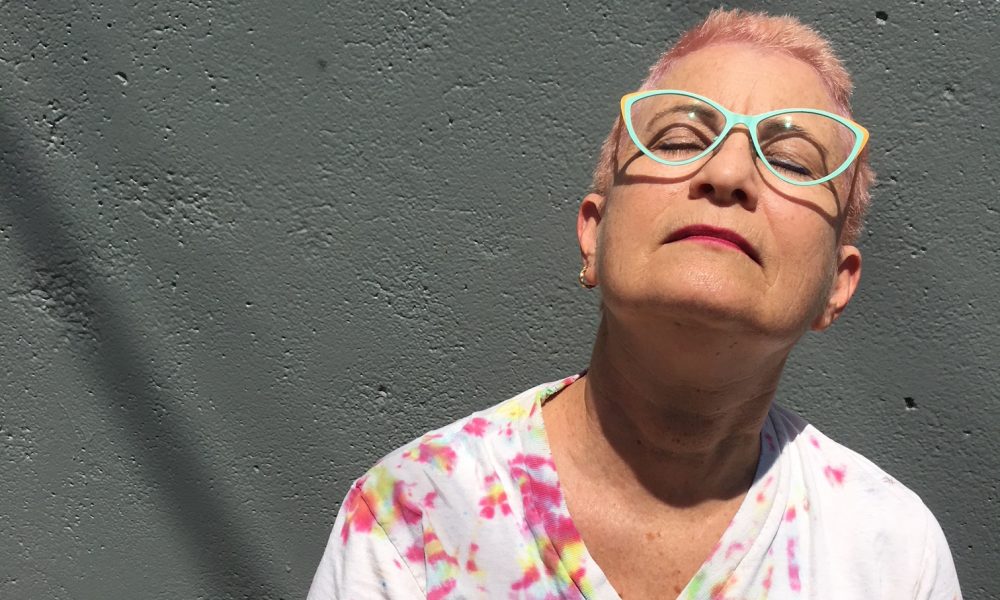 Today we'd like to introduce you to Susan Feldman.
Susan, please kick things off for us by telling us about yourself and your journey so far.
I was born and grew up in LA. Started oil painting when I was eight, studying under the Drieband family of artists for about seven years. Attended Cal State Northridge for about a year, then left to pursue making my art. While "working" at various art-related jobs, I always continued to paint, draw and make things on the "side". I love music and somehow got into the music business working as a production coordinator at A&M Records for five years. Left to work as a graphic designer and art director for a magazine for about 10 years. Finally, when we had our first child (25 years ago), I was able to focus full time on making my art. Life really changed (in more ways than I knew ), 22 years ago, when we had our second child. I was able to take a studio outside our home and began working every day for at least 3 hours a day while kids were with sitters, or at pre-school.
Since then, I have shown my work throughout Los Angeles, and some in New York. My style has evolved thru my art/life journey… working in all mediums from sculpture to installations to mixed media wall work. I also still love music, and about ten years ago started dj-ing (spinning only vinyl) for parties and art related events.
Can you give our readers some background on your art?
I would say I started out as a drawer. The pencil has some sort of magical hold on me. I remember spending an entire year just drawing, using only graphite to express various shifts in tones. Mostly, I would draw made up faces and fantasy landscapes. Then I shifted more to paint (oil on paper) and then mixed media painting, with an emphasis on architectural fantasy. About eight years ago I began to incorporate my meditation into my work. While meditating, I began to feel the urgent need to rise "Up". I became obsessed with the way to express this. I've always had a huge fondness for wood and building things, and have a huge attraction to architecture. I began to collect found wood and started making ladder-like wall pieces, wrapping them in various strings and jute to help signify climbing up… to somewhere I didn't know where. This began an incredible journey for me. I created installations out of them and even held a "Raising" event where I made a 41-foot ladder-like piece and invited friends to help me raise it up outside my Santa Monica studio while chanting a Siddha Yoga chant. So powerful!!!!
From then I went on to adding color by weaving yarns thru the ladder structures, calling them Woven Ladders. I enjoyed working with the yarn and string and loved the textures and colors that they brought into the mix. I got very involved with building installations that incorporated these items into crazy-fun environments. After a while, I chose to let go of the yarns and work more with the wood aspect of this process. I also began to add photography into the work, using pictures I shot and printing them on acetate so I could layer them with paint, drawings, and plexiglass. The layering aspect is a huge thrill for me!! Looking into something and seeing different aspects of it each time…WOW!!! I also included Sculpture into my repertoire by building "Structures" out of found wood. It is so exciting for me to build these lifesize structures. My themes have morphed from raising up to spreading across…I recently completed a Bridge Project where I made many bridge-like pieces out of those same materials…I also built a house inside my studio ("Virginia's House" ) created from wood and art pieces I made out of a random house that I had been obsessed with for years. I held several "Open Houses" for people to come thru and experience my homage to the lady who lived there (who I never met).
I was thrilled to show it last year at Art Share LA and involve the community into this very personal project. I am now working with a lot of bright colors, plexiglass, and wood to create wall work nuggets of urban architectural, fantasy based multi-layered visions. FUNNN!!!! I hope people come away with new insights into looking at our cityscapes and homes as multi-faceted and complex while offering up new memories and insights each time they experience my work. It's also really about the FUN and lightness we all have inside of us.
What responsibility, if any, do you think artists have to use their art to help alleviate problems faced by others? Has your art been affected by issues you've concerned about?
That is an understatement. Two years ago our country failed us miserably. I, (and most other artists I know), fell into a huge vat of despair. I found it difficult to WANT to make anything. I impulsively applied for a month-long residency in Woodstock, NY and got it! That became a very pivotal time for me. It was the first time I was away from my family for so long, and that allowed me to really delve deeper into what I wanted to create. With all that was (and still is) going on with our country, walls, etc… I started focusing on building "Bridges". I really feel that was a cathartic experience for me and got me into a whole new realm of work. I eventually began adding more color to my work, in the form of paint: on acetate, plexiglass, and the wood. I also began to include more of my "hand" in the work by drawing and painting on the pieces. That made me feel like I at least had some control over what I was making and I think that helped me in pushing thru the surreal funk that enveloped so many of us.
What's the best way for someone to check out your work and provide support?
I have been very fortunate to participate in many shows at top galleries in Los Angeles, as well as the renown Craft and Folk Art Museum in LA. I'm looking to expand my venues into other parts of the country and world. In the meantime, you can follow my most recent work on my Instagram page: susanfeldmanart or check out my website: www.susanfeldmanart.com.
Contact Info:
Getting in touch: VoyageLA is built on recommendations from the community; it's how we uncover hidden gems, so if you know someone who deserves recognition please let us know here.