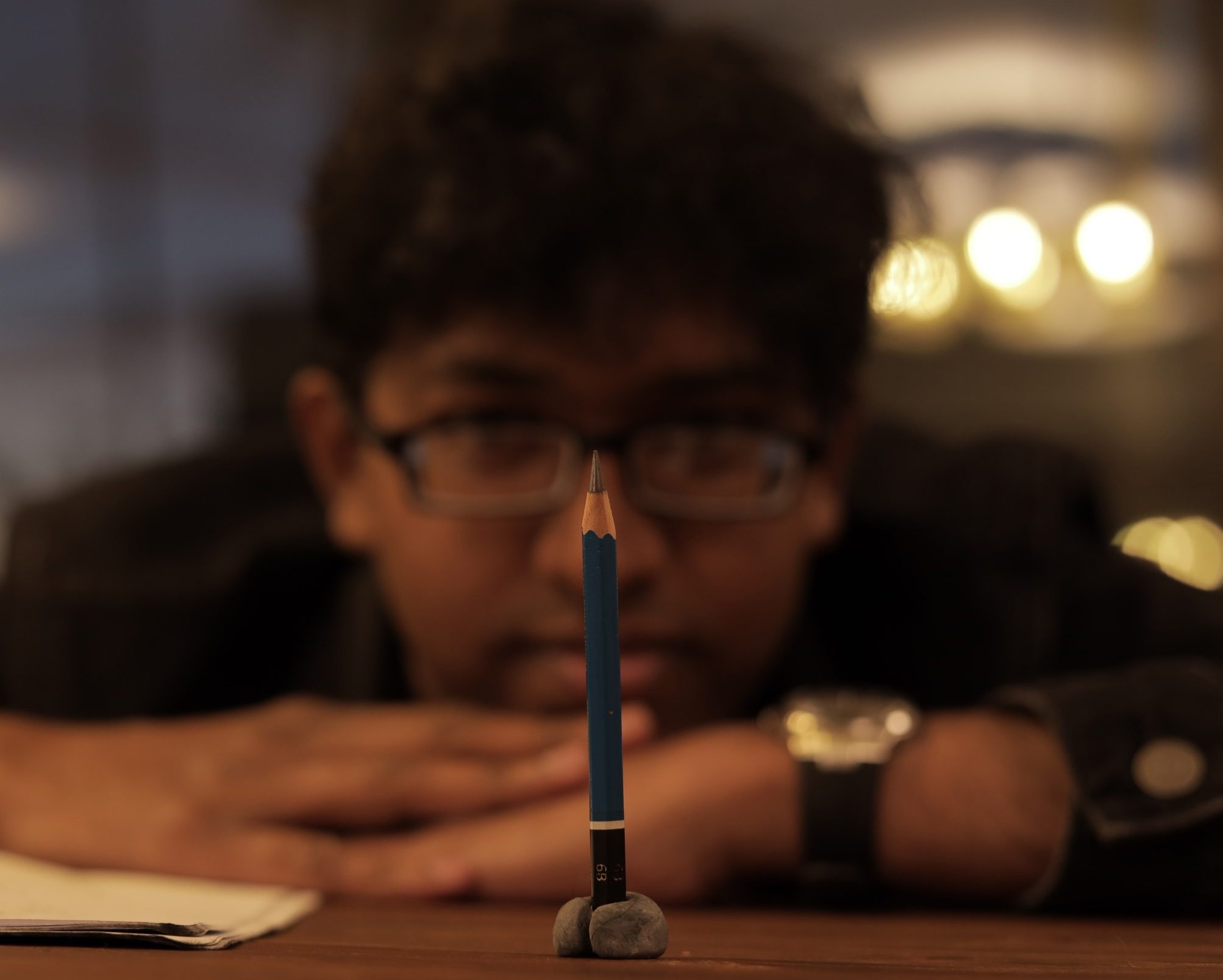 Today we'd like to introduce you to Prem Sai G S.
Prem Sai, please kick things off for us by telling us about yourself and your journey so far.
I spent most of my childhood peering into a bizarre little machine in the living room that seemed to have a life of its own. Since I was born, our humble 90's television set quickly became the hardest working member of the household. More than anything, I was fascinated by the colorful blobs of cats and mice and ducks and rabbits ricocheting off walls and crashing into things and coming back up to do it all over again. — Cartoons made my whole being. There was something about the augmented chaos that always managed to pull me back into it – something that couldn't be done in reality without breaking your neck. I longed to be inside one of them, as I found their lives to be so much more interesting than mine. Rumor has it that I would occasionally go behind the set and glance around to find out where they came from. Wait! You say these are thousands of drawings made by people on the other side of the planet? Who's making them?! Thus began the life of a little sketchbook which was quickly followed by many more and I was only five then. It really wasn't about being able to draw. I wanted to be surrounded by these characters and somehow be sucked into their world. It was the only reality I wanted to believe in.
Being born in India, I allowed myself to be lovingly indoctrinated into Engineering and spent the next few years writing equations and solving math problems. I had stopped drawing into my late teens and early 20's, except for the occasional hyperbola in my physics notebook. It wasn't until much later that I realized that in real life, things didn't really ricochet off walls and that crashing into things was considered plain wrong. So in 2012, I reopened the vault and dusted off my old drawing books from the shelf. I started with some circles and eight years later, here I am today, still drawing circles. Just better ones.
Can you give our readers some background on your art?
Professionally, I am a Character Designer and Storyboard Artist for animation studios in LA. I help design and develop characters for films and TV shows and also help to board out story sequences for them.
Personally, for the last couple of years, I've mostly been experimenting and writing. Most of my personal artwork would either have a funny element to it that I try to focus on or would be something I'm drawn to aesthetically that I want to explore. I do especially enjoy drawing animal characters.
I love to use pencil on plain old paper and find it quite a meditative sport to glide across the pages.
For what to take away, I think I'll let the audience decide. 😉
What's the best way for someone to check out your work and provide support?
I had mostly been away from social media for the past couple of years, but I'm slowly getting back into it this year. You can find a lot of my personal work on my Instagram, Artstation and my Blog.
I have exhibited my work multiple times at CTN Expo in Los Angeles, which has been an international hub for animation artists for many years. I'm also very excited to be a part of Lightbox Expo in Pasadena in September 2020 alongside some of the most amazing artists I look up to in the entertainment business.
I'm always open to freelance projects and questions. Please feel free to email me at premsaigs@gmail.com.
Artstation: https://www.artstation.com/premsaigs
What do you think about conditions for artists today? Has life become easier or harder for artists in recent years?
For many generations, art has been a luxury and many artists have lived through unbeknownst until after their demise when their work was finally discovered. Today with the internet, it is much easier for upcoming artists to set up a quicker feedback loop for their work and learn from their mistakes. The ease of visibility and the availability of online resources to improve our skills have certainly raised the standards of what we are capable of from a technical standpoint, but at the same time, the chances of being discovered at all by the right people is rapidly becoming a numbers game. I think though that this can be worked around as long as you remain true to yourself and do not stray from what you love out of peer pressure.
Do you have any advice for other artists? Any lessons you wished you learned earlier?
Keep searching. The joy of art really is in the process of self-discovery and understanding yourself through the art. I would like to remind artists that being able to do what we do for a living is indeed a privilege that most people don't get to experience in their lifetimes. So, do remember to take advantage of it and share some positivity into the world, because the world certainly needs it.
Contact Info:
Image Credit:
Photo taken by Director Tom Edwards
Suggest a story: VoyageLA is built on recommendations from the community; it's how we uncover hidden gems, so if you or someone you know deserves recognition please let us know here.