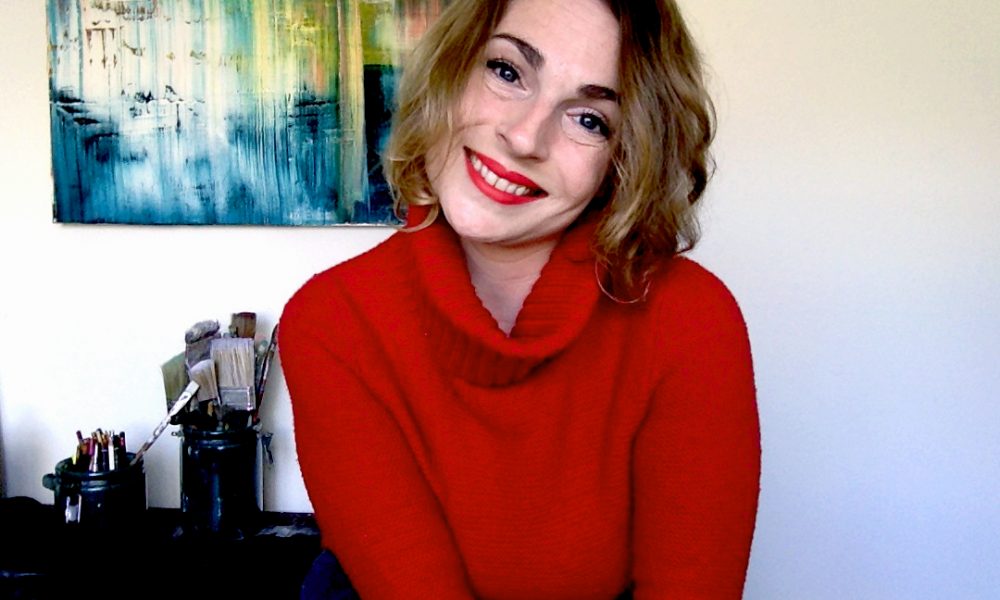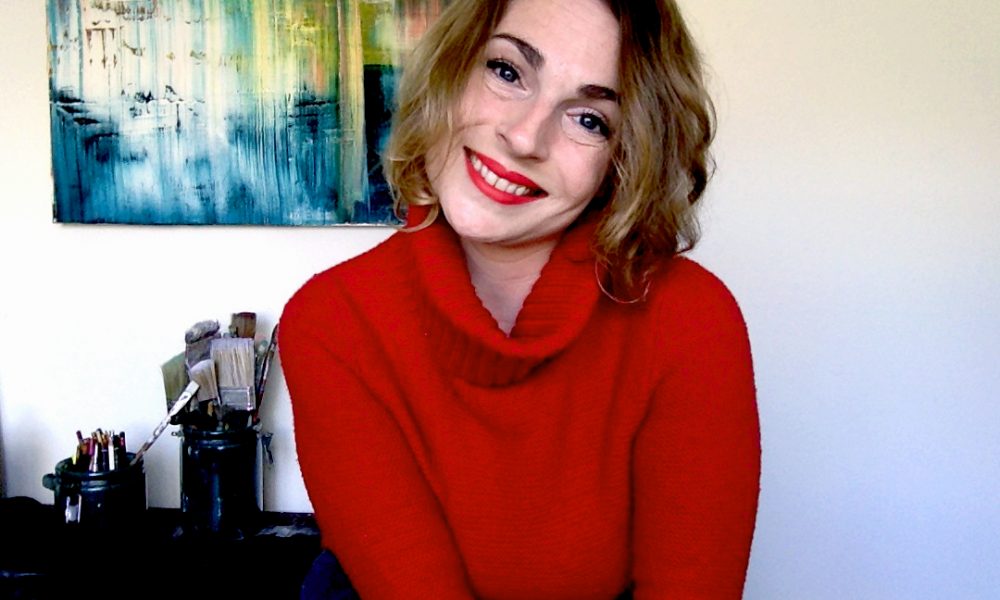 Today we'd like to introduce you to Laura Viapiano.
Laura, please kick things off for us by telling us about yourself and your journey so far.
I think a lot of artists say this, but I really can't remember a time before painting or drawing wasn't just part of who I am. I grew up constantly running through sets of markers and watercolors and covering sidewalks in chalk. Along with my passion for visual art, I've always had a love of language and writing as well, and when it came time for college, I chose to focus on writing and to minor in art, rather than go to an art school. At the end of college, I headed to Los Angeles armed with a degree in TV production & writing and a minor in art from Ithaca College.
For nearly a decade, writing won the love triangle, and I worked mainly as a development assistant, producer and copywriter. It was creative work, but it was essentially always someone else's ideas that my creativity was flowing toward. After a few years, I started painting again. In the fall of 2013, The Style Network, for which I was an on-air promotions producer, was taken off the air. I had lost my job. Faced with the decision to rush into another writing job, or shift my focus back fully onto my art, I chose the latter. With a decent severance package affording me time to dive into my studio practice with undivided attention, I began filling my days with drawing, graphic design & painting. I had a gigantic white board of goals and a schedule that began at 5am and ended late into the night. I taught myself design programs, signed up to learn textile design at Otis, and made time to explore LA in search of inspiration as often as I could. I was completely immersed in creative discovery. It was a gift.
Despite the freedom to practice in many ways, I quickly gravitated toward a focus on abstract painting. I got in touch with an amazing painter from Germany that I'd met a few years previously at an artist gathering through Saatchi Art. His name is Harry Moody, and I consider him a mentor. Harry possesses an overwhelming knowledge of not only painting, but art in all of its forms, both physical and intellectual, and his generosity in sharing it with me changed my life. Under his guidance, I observed, listened, watched and learned. I would mix paint, help stretch canvases, and sometimes even get to help with an under painting or two. He taught me the technique I currently use most today, one obviously inspired by Gerhardt Richter, who was a professor at the Stadel Fine Art Academy in Frankfurt when Harry studied there.
Since working with Harry, I have continued to focus my practice on abstract oil painting. I've worked with different organizations around Los Angeles like Art Unified, Raw Artists, Saatchi Art and The LA Art Association, and have been lucky enough to show my work with some amazing local artists and some fantastic little enclaves and shows. Creativity is an energy that is continually flowing, and I've learned the importance of nurturing it, cultivating it and allowing it to evolve through a steady practice and prioritization. Choosing to focus on my painting has not always been the easiest road, but there is never a moment where I believe it was the wrong choice. When I am consciously dedicated to my practice and working to align myself with what I know to be my creative purpose, I can see very clearly how the Universe works with me to support that path. It's pure magic.
Can you give our readers some background on your art?
I am predominantly an abstract oil painter, working with squeegees and palette knives to apply paint to the canvas. I focus on color and texture, and a lot of my work is very bold and bright. It is extremely abstract, with virtually no purposefully made lines or clear shapes present anywhere on the canvas.
I strive to make work that demonstrates the power of perspective on shaping meaning and experience. The titles of my paintings are an extension of the abstract experience. They are an ode to my love of language and a detail that gives nuance to the relationship between the viewer and the artwork. The colors and textures of the paint are open to visual interpretation and draw upon perceptions, experiences, memories and moods of the mind they are interacting with. But the words assigned to the painting act in the same way. While visual communication may be the primary entryway into the painting, the language in the title remains an open door for exploring meaning as well.
Something about the openness and ambiguous nature of both creating and viewing abstract art really resonates with me. I've always been a spiritual person and a strong believer in meditation, and I feel that abstract art provides a very similar, and often more accessible path to self-reflection. You can get joyfully lost in abstract work and allow your mind to wander and try on different thoughts and perspectives without committing to any or struggling to "solve" the puzzle of what's in front of you. It creates space for you to play between your deeper self and your thinking mind, and that is what a lot of meditation is about; holding that space for yourself. If there is a purpose behind my work at this point, it is giving that opportunity of mindful mindlessness to my viewers.
What responsibility, if any, do you think artists have to use their art to help alleviate problems faced by others? Has your art been affected by issues you've concerned about?
There are all types of artists and I think each type shows the people or society around them a different way to help them process or gain perspective on the world and happenings the society is immersed in. Some art is extremely political and direct and some is the opposite. I clearly fall into the opposite category. I believe very strongly in meditation and self-reflection as a tool to empower each of us to be present in our world as a force of good. I think it is important for people to temper their reactive tendencies and instead find a way to articulate a response based in love rather than fear or resistance. I hope my art does that in some small way.
What's the best way for someone to check out your work and provide support?
I've given myself a few months to sort of incubate and allow my work to evolve privately (I think it's important), so I don't have any current public exhibitions at the moment. That said, I DO post new work regularly to my Instagram page @lauraviapiano and also have a website where you can find all of my work, info on any shows or events, a blog that I rarely update, and ways to purchase prints, originals and talk to me about commissioning a custom piece. Come see! www.LauraViapiano.com
Contact Info:
Image Credit:
Laura Viapiano
Getting in touch: VoyageLA is built on recommendations from the community; it's how we uncover hidden gems, so if you know someone who deserves recognition please let us know here.