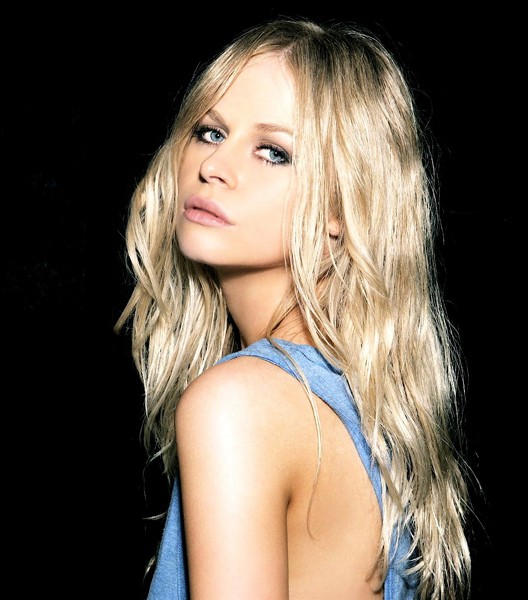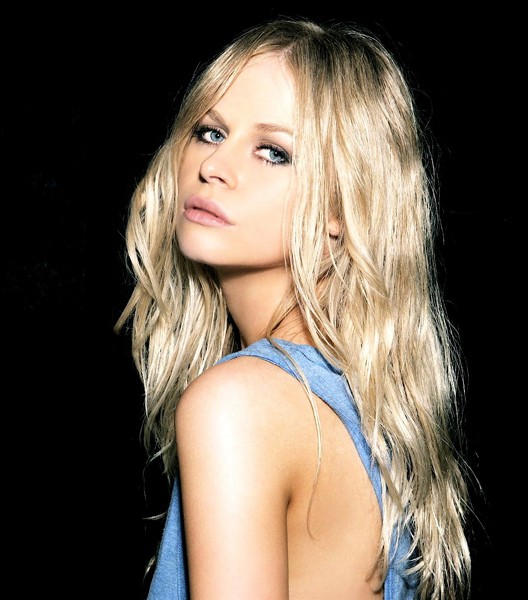 Today we'd like to introduce you to Janelle Varada.
Janelle Varada's unique talent and passion have fueled her rise as a sought-after hair colorist. She is the daughter of two hairdressers and grew up in the industry. After completing several degrees in color theory and makeup application, she went on to apprentice and train specifically in hair color at the prestigious Vidal Sassoon Salon and Academy under the tutelage of Gregory Miller and Annie Humphries.
Afterwards, Janelle was key makeup and hair stylist in a number of film, television, theatre, and photography projects. She has worked in Beverly Hills and New York for some of the biggest names in the beauty industry including Vidal Sassoon, Frédéric Fekkai, Juan (Beverly Hills), and currently based at the Iconic James Kendall Salon in Beverly Hills. This unique experience places her firmly at the top of her field.
Janelle's well-rounded lifestyle makes her appreciate the needs of the modern woman. She prefers sun-kissed natural, soft-looking hair color that requires minimal upkeep and will keep everyone guessing, "Did she or Didn't she". Janelle's keen eye and ability play a critical role in the way she matches a woman's hair color to her skin tone and eye color.
She prefers less aggressive hair color to work with to maintain the integrity & health of the hair. High-lift tints over Bleach and offers custom blended hair treatments after chemical services. While working with her clients she frequently combines several different shades to achieve the most natural effect. : A lightest Highlight, a medium Highlight, and a low-light. Using current color techniques, she strategically paints lights and shadows in just the right places to keeping hair looking soft and dimensional. She has created her own signature method of coloring her clients, she calls it HI-BALL Color. It is a combination of Highlighting and Balayage done at the same time to create the ultimate Sunkissed low maintenance look. Keeping deeper roots that seamlessly melt and shift from a deeper root in to a medium mid shaft into a lighter end. It's for the busy woman who does not have time to be a slave to her hair – a woman who wants to look modern and effortlessly hip without trying too hard.
Janelle is also the founder of a hair care company called Beverly Hills Brazilian Hair Care. She wanted a safe Brazilian Keratin treatment to use for herself and her fellow hairdressers. After trying just about every other one on the market she still felt uneasy about the fumes turning toxic while heating the hair, which they all do even though the bottle states no Formaldehyde. Which led her to create her own called Beverly Hills Brazilian (BHB) it is a true Non Formaldehyde Brazilian Keratin Treatment and this is the only one she uses on her clients.
Has it been a smooth road?
The greatest challenge for me was at the start of my career it was learning to balance being a single Mother and being a full time assistant at Vidal Sassoon in the 90's making minimum wage plus tips trying to raise a family.
What are your plans for the future?
My plans for the future are currently in motion, I started a Hair care company called (Beverly Hills Brazilian Hair care LLC) It is was started with  my husband Dr. Marc Baum who is the founder and  CEO of a non-profit organization based in science. The institute can be viewed at www.oak-crest.org
Our goal in starting BHB was to create safe sustainable hair products for my industry and clients. Whom are all like friends to me and whom I deeply care for?  Several years back when the Brazilian Keratin hit the market it hit like a phenom, Women and stylist were going crazy for it. Because in the past a women with unruly, frizzy, curly, kinky hair could not straighten and color her hair without total hair damage at the same time. With the Brazilian you could now have your cake and eat it too.
It was revolutionary something that does not happen often in the Beauty Biz. But it had major repercussions on one's health which was later revealed as stylist and clients would get ill during the procedure. Running bloody nose in some cases. Watery itchy eyes. Closing of the throat coughing and terrible headaches and vomiting.
When I saw that, I took several brands of the product to Marc for testing in the lab. I knew something was not right. After testing the product. Marc told me I don't want you doing these anymore. He said they were highly carcinogenic and turn into gas which affects the whole salon as it floats through the air and lands on your skin putting my/our health at risk.
That scared me half to death the thought of exposing my health was what drove Me/Us to create an actual safe working treatment to bring fourth to the market as this treatment is sliced bread for the beauty industry it's here to stay. We are currently in the process of commercializing our patent pending technology with new safe products on the horizon.
The technology we created is the new generation in Brazilian Keratin treatments it does not replace Formaldehyde with Glyoxylic Acid as the majority of companies has done. We have created a new mode of action and are very excited to have created such an amazing new technology which is the newest safest way in the new future for this type of treatment.
After the storm the majority of companies have switched from originally using formaldehyde replacing it with Glyoxylic Acid. Trying to fool the stylist. However it is just as toxic as Formaldehyde and changes composition upon heating the hair which is needed to bond the Brazilian to the hair. It is at that stage where it turns into Formaldehyde so it's a bait and switch game currently going on, which infuriates me as a hairdresser. This is the driving force of why we created BHB. To give us Hairdressers safer choices when using chemicals ETC.
Let's dig a little deeper into your story.  What was the hardest time you've had?
There are a couple of hard times that stick out, the first being going through my apprenticeship
Program a two year program which I got through in 18 months. I was trained by Gregory Miller who was English and from London he was transferred to Beverly Hills to manage the salon. He was also the department head of color and he took me on as his personal assistant and trained me in London based Vidal Sassoon method
After many Months of assisting and training I graduated to a place on the styling floor as a Colorist. I worked my way up in 5 years from a junior to a top Colorist for Vidal Sassoon. I was very proud I made it through as most of the assistants I started with dropped out as it was a brutal journey. But I know my children would not have a future unless I persevered.
It was really hard working full time and being a divorced and only parent to three small children as a young women in my early twenties.  My Ex was a deadbeat dad who never gave child support to his children. I raised them earning minimum wage plus tips. We barely scraped by But I knew deep down that at the end of this all we would have a rainbow to slide over.
It was very hard in those days as an apprentice the demand of being on your toes the demands were great on me. I was not allowed to speak on the floor I had to stand with both hands behind my back So many rules and regulations.it was kinda like being in the Army. Yes sir no sir. Chop Chop.  Many tears.  Funny I was voted by all the assistants to be the one to least likely make it through the program. But they did not know me well. When in fact the nay saying is what motivates me to succeed. And you know something out of 10-12 assistants I was one of two who actually made it to completion. My career is at an all-time high with many of clients and my own hair care line. My future looks bright. I work hard and I am 100 % committed to my clients and career all my clients know I offer a Hair love guarantee. Love your hair or I will redo it for free. But I will never let anyone walk out unhappy. I take my job seriously. Maybe that is why I have such a loyal following I have been doing a handful of clients who have been with me over 20 years. They would not dream of letting anyone else touch them. Why? Because I am fully trained and highly skilled I paid the piper to be where I am today and it is paying off.
All the rest of them did not have the drive it took to work for such a prestigious salon at the time. But it did. Fast forward over 20 years in the industry I have raised my children all have some form of college education one with a Masters in Architecture .One with a Bachelors in Business/ Marketing and one who followed in the family footsteps and is a Hairdresser. We are 3 generations now.
Contact Info:
Main place of business is James Kendall Salon 9635 Brighton Way Beverly Hills, CA 90210
Phone: (310) 858 8045
Website: janellevarada.com
Yelp: www.yelp.com/biz/janelle-varada-for-beverly-hills-hair-beverly-hills-5 Facebook page
Facebook: https://www.facebook.com/janellevaradahair
Instagram: https://www.instagram.com/janellevaradahair/
Pintrest: https://www.pinterest.com/janelle4colors/boho-meets-the-mod-squad-for-hair/
Check out her work below: