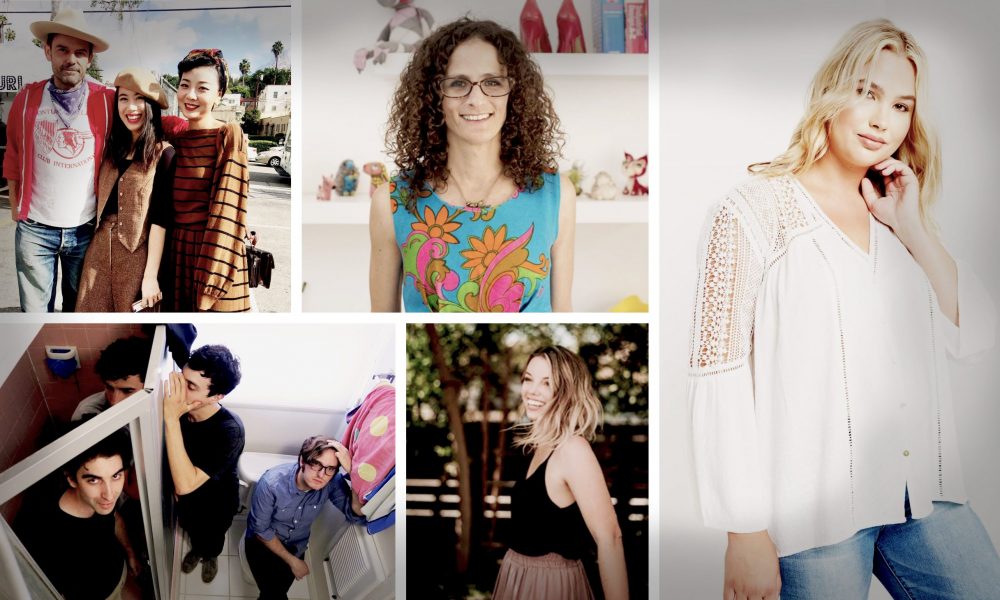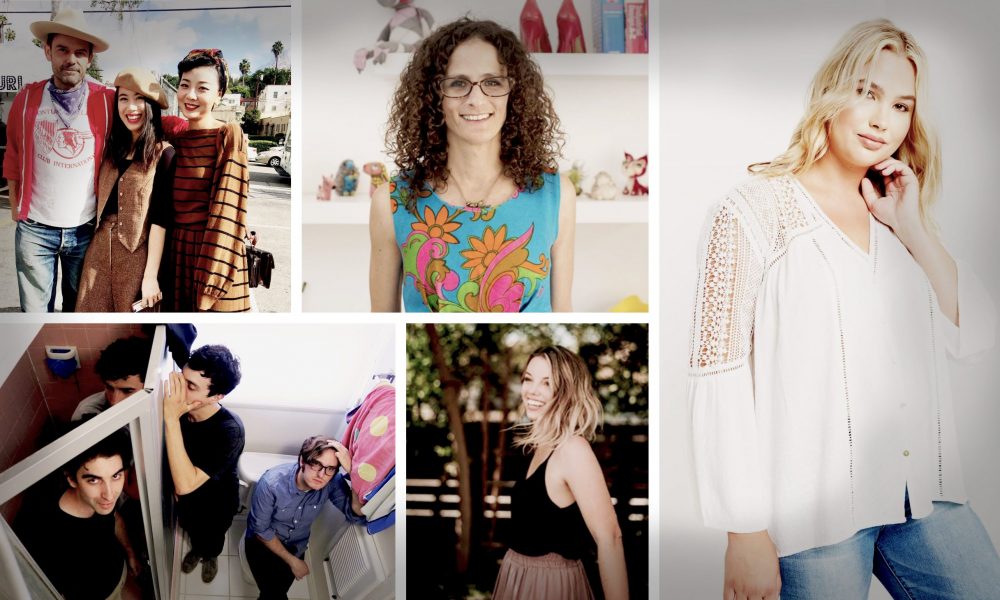 The heart of our mission at VoyageLA is to find the amazing souls that breathe life into our city. In the recent weeks, we've had the privilege to connect with some of East LA's finest artists, creatives, entrepreneurs and rabble-rousers and we can't begin to express how impressed we are with our city's incredibly deep talent pool.  Check out East LA's rising stars below.
Galia Schnadower

I was born in Mexico City to a warm and loving family, who decided to move to Israel when I was 2 years old. I spent my childhood in a kibbutz, until my family decided to return to Mexico, in 1990, when I was 10 years old. Since very young, my passion for creating was very noticeable. Read more>>
Jim Lee

My family has always been in the apparel industry. In the 90's, my father worked in one of the top apparel manufacturers in Korea and his work took us to New York when I was about one and a half years old. Read more>>
Jackson Wargo

It's difficult to pinpoint the exact moment when Snowball ii became a tangible entity. If you ask the US Patent & Trademark Office, they'd tell you it happened months after we put out our third record—even though I submitted the trademark months before we put out our first. Read more>>
Talin Gureghian

Beirut born. Armenian parents. Moved to Los Angeles in the late 70s. After attending Art Center College of Design, I worked in San Francisco at Cahan & Associates, a fantastic place to be a designer in the early 90s. After an impulsive move to the UK, I found myself in No Man's Land, in the middle of rural Hampshire (Yes, it was really called No Man's Land). Read more>>
Katie McCoach

After I graduated college, I knew I wanted to work with books. Figuring out exactly how I would do this was challenging, to say the least. I worked with literary magazines, a small publishing house, and a literary agent, but I felt most like myself when I worked directly with writers to help them enhance their craft. Read more>>
Kashyap Khetia and Jaspreet Singh

We live in an age where TV adverts are being drained of their power. Most of us now watch Netflix or Amazon Prime. When we do tune in to regular TV, we're fast-forwarding all the adverts. Advertisers are beginning to realize that their budgets are better spent elsewhere – online and on digital mediums. Read more>>
Fiora B.

The Silverlake Flea was founded by myself over 15 years ago and started in the small parking lot of my then art gallery Ghettogloss. It was a small weekend outdoor venue in the heart of Silverlake and sponsored by Ghettogloss to support the new wave of the Crafters and Handmade folk that was springing into the art scene by storm. Read more>>
Barbara Barnes

When Barbara moved from the Netherlands to Los Angeles in 2014, she brought with her two things necessary to make the transfer of her social media marketing business a success: a genuine passion for communicating with people and the agility to react quickly to change. Read more>>
Briana Valdez

I was born in a small town outside of Houston, TX, and am one of a set of triplets! I went to school in Austin, TX, and shortly after graduation, moved out to LA. Once I got to LA, I was working in interior design, before transitioning to the spa and massage industry for several years. Read more>>
Chantal Yan and Vincent Ng

I was first introduced to the trade show industry back in 1999 while I was still working for Tatung Company of America. I was hired straight after college from Cal State University Long Beach. I took care of the entire trade show for Tatung – from booking hotel rooms, planning sales meeting, designing the booth, taking care of marketing materials. Read more>>
Kristina Tatiossian

As a kid, I loved to learn about the natural world. That grew into a deep fascination with insects in high school eventually leading me to UC Davis, where I earned my degree in entomology. In college, I worked outdoors, catching bugs for most of the day to study a specific beetle that kills walnut trees by transmitting a pathogen. Read more>>
Emilia Fuentes

When I graduated with an MFA in Creative Writing, I thought: "Okay, that's done, now I'm a writer. Got the degree to prove it. Now someone will hire me." I quickly learned, that's not reality. I was an adjunct professor and a freelance writer for a while, then I met my first ghostwriting client through a mutual friend. Read more>>