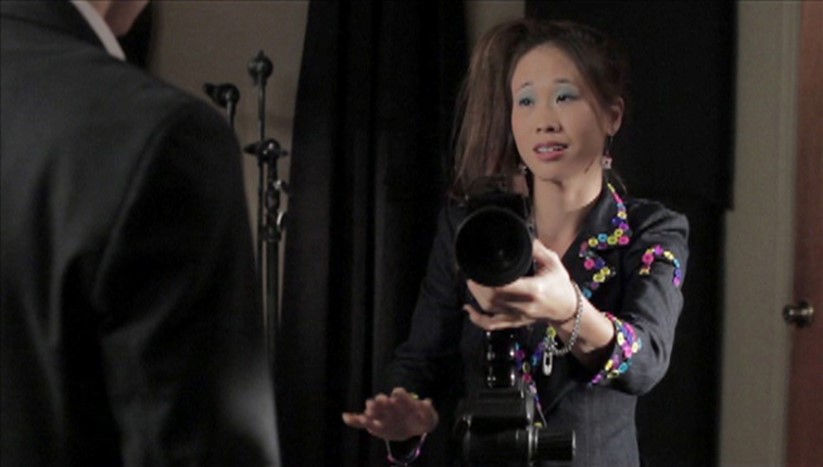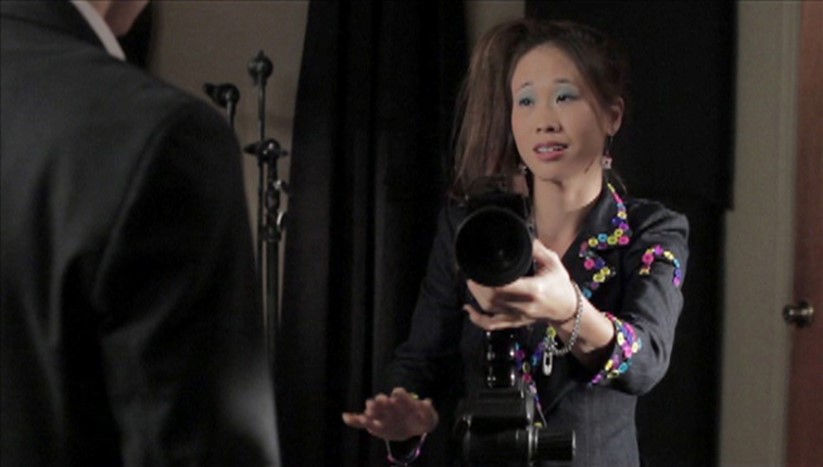 Today we'd like to introduce you to Julia Morizawa.
Julia, let's start with your story. We'd love to hear how you got started and how the journey has been so far.
I spent the first 13 or so years of my life as a competitive gymnast. When I fell out of love with that, my father made it quite clear that I needed to figure out what to do with my life, lest I become a "bump on a log." A close childhood friend of mine was involved in theatre at school, and I asked her if she liked it. She did, and so I gave it a try and joined my high school drama club.
The very first play I was ever in was a production of "I Remember Mama" at Albany Civic Theater, a community theater in a neighboring town where I grew up in Oregon. And from there I was hooked. I moved to Los Angeles on my 18th birthday to pursue a professional acting career. I started off doing extra work through Central Casting. I attended Cal State LA for a year, majoring in theatre and psychology, but was often skipping class to attend auditions or work background jobs for film and TV. Ironically, I got my SAG card working on the film "Charlie's Angels 2: Full Throttle" as a gymnast stunt-double for Lucy Liu.
I got to meet and work with the Olympic gymnastics coach, Bela Karolyi – someone I never imagined I'd ever get to meet even when I was a competitive gymnast. I've stayed in LA for longer than I'd like to admit, never drifting away from the original goal that brought me here. But it hasn't been easy. Emotionally, acting is a very exhausting profession, both because of the nature of the work itself, as well as the constant rejection and lack of security. I think there was a period of about four years when I didn't book work. And it's easy to react to that like, "Oh, I must be a terrible actor," but then I have to remind myself that the film and television industries, in general, are not often about skill or talent.
Fortunately, during that time, I was studying at The Second City, I was performing in plays at my theatre company, and I was producing my own projects to keep me (somewhat) sane. I wrote, directed, and produced my first short film, "Sin & Lyle," in 2005. It did the festival circuit thing, and I learned a lot. Then in 2009 I wrote and produced the stage play, "Twenty-Two," which premiered at the Knightsbridge Theatre in 2010. Between 2011 through 2014, I co-created the improvised feature film "JesusCat (or How I Accidentally Joined a Cult)" with my best friend and creative partner, Shaina Vorspan.
In 2018, we also co-created the fiction podcast, "American Comedy Horror Story: Orphanage." And today I am currently producing a sci-fi digital series titled "Pure" and an animated short film tentatively titled "Dragonfly." The latter is part of the life-long story I've been developing, which explores both my Japanese and my Japanese-American ancestry.
Over the years, I've got to be involved in some really amazing projects as an actor. Being the lead voice actor in the fiction podcast, "The Bright Sessions" has changed my life. I've got to guest star on a TV show such as "Scandal" and "SEAL Team." I played the title role in the west coast premiere of the play "Masha No Home" at East West Players, which is how I got my Equity card. And I've found a little niche home in the indie sci-fi world thanks to web series such as "Star Trek: Hidden Frontier," "Galactic Galaxy," and "Blade of Honor." I always try to remind myself of the wonderful people I've gotten to work with over the years, especially when the work is sometimes so few and far between.
Today, I'm focusing on the concept of balance. I'm trying to step away from making my career the most important thing in my life and from allowing my success (whatever that means) as an actor to dictate my self-worth. So while I still spend about 40 hours per week focusing on my acting, writing, and producing projects, and another 30 hours per week working a day-job (yep, I still have one of those), I'm teaching myself how to do other things like relaxing, socialize, prioritize family and friends, and self-care. And I'm excited to see where this journey will throw me next.
Has it been a smooth road?
I know I already touched on some of this, but, no, it definitely has not been a smooth road. I don't imagine a lot of freelancers, especially artists, get to experience a lot of smooth sailing throughout their careers. There was a time in my adolescence when I struggled deeply with depression and mental health issues, which prevented me from doing my best work as an artist. Sometimes we hear this idea that the best artists are dark and depressed and angry and that's what makes their work so great.
Well, I tried to convince myself of that, but it didn't work for me. Instead, I would find myself numb and unable to access my emotions, which meant as an actor I wasn't able to perform the basics of my job. It was around 2011 through 2014 when I wasn't booking any work at all, so I'd keep myself busy by volunteering my time and working on projects with friends, non-profits, or student filmmakers. I used to smoke cigarettes, and there was a period of about three years where I was consistently trying to quit.
I once made it five months, then one month, then maybe three days here and there. And this was happening during that same time period when I wasn't booking work. So every time I smoked a cigarette, I felt such guilt about it that I blamed my inability to quit smoking on my inability to book acting work. Those are the kinds of mind games I've played with myself over the years that can keep me in a really negative place.
I've also found that I'm quite afraid of change, even though I don't necessarily realize it. I stayed with an agent even though he hadn't sent me on a single audition in three years. I was afraid to leave because I was afraid of it only getting worse. The thing about a career as an actor, writer, and/or producer is I constantly have to make an effort to change, to move on, to kill my darlings. And it's never easy.
We'd love to hear more about what you do.
The great thing about being an actor is that my product is just… me. And there is literally no else exactly like me. So just being me sets me apart from others. I do a bit of snarky best friend and a bit of sci-fi badass. I'm probably most known for my performance as Dr. Joan Bright in the fiction podcast "The Bright Sessions" and our most recent spin-off series "The AM Archives." My small but mighty fan-base will probably recognize my voice before they recognize my face.
My production company, Infinite Pictures, doesn't solicit outside work or contract gigs. I set it up so I could produce projects telling the stories that are important to me, and to create roles that I want to play but can't get, and to allow me to just work with my friends. That's not to say that the company will never be more than that, but as of now, it's just for me.
How do you think the industry will change over the next decade?
We're already seeing a great deal of this, but I think television is going to move entirely to internet streaming. Episodic content is going to move to our smartphones and small devices. And virtual reality is going to be in every middle-class or higher home.
Stories are going to be shorter and shorter in a sense – 30 and 60-minute television shows being outnumbered by five-ten minute episodes on our social media apps. And shows that used to run for five-ten seasons will be outnumbered by limited series that conclude in six-ten episodes.
Maybe live-action video games – actors and filmmakers will be hired for multiple-year contracts to create all the possible scenarios in a massive VR video game. I mean, that's probably already a thing, and I just don't know it.
Contact Info:
Image Credit:
J.T. Tepnapa, Jon Sams, Chris Evan, Mark Edward Lewis, Anthony Ferraro
Getting in touch: VoyageLA is built on recommendations from the community; it's how we uncover hidden gems, so if you know someone who deserves recognition please let us know here.