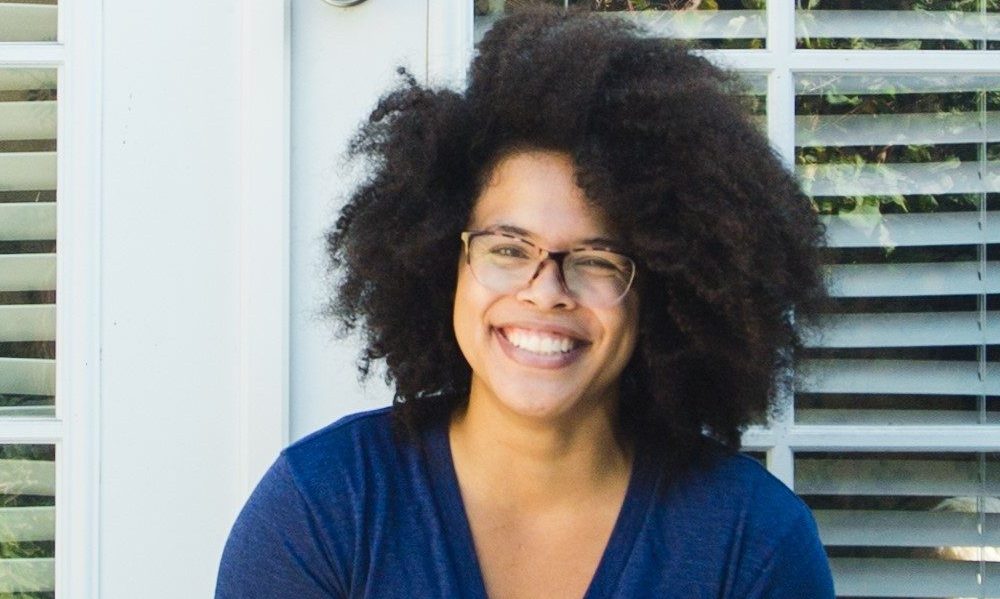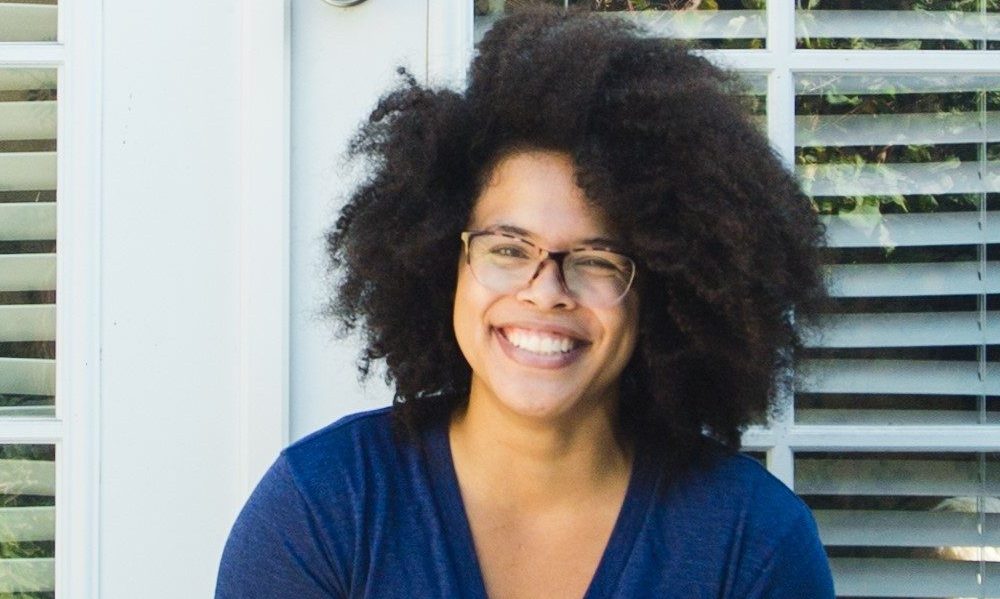 Today we'd like to introduce you to Misha Agunos.
Misha, we appreciate you taking the time to share your story with us today. Where does your story begin?
I was born and raised in San Diego, eldest of three, with Black and Filipina heritage. I excelled in school but grew up with a lot of intense anxiety and found it really hard to discern what I liked for myself vs. what I was conforming to as a survival mechanism. Between scholarships and financial aid, UCLA was the one school I was accepted into that could attend without taking out any loans, so–having never set foot on campus–that's where I went. This felt like the culmination of my entire purpose of existence up to that point when I got there, and now that I'd arrived, I had no clue what I wanted to do next, and I really struggled trying to find out what that was. I ended up getting my degree in psychology, but I'd say the most impactful part of my college experience was in organizing social dance events with live music and getting really involved in the salsa/bachata/tango scene.
In retrospect, I was looking for safe and generative connections in sharing the joys of living in a body and expressing sensuality. So, when I found pole dancing after graduation in 2014, it felt like an even truer embodiment of movement in that way. In the background of this was also trauma from sexual assault and toxic work/social communities. I had a hard time with boundaries and with being able to recognize when harm was happening in the moment, and even when I could recognize it, I struggled with knowing where to go for help or how to even articulate it. After college, I went through a lot of sh*tty workplace experiences doing jobs that were painfully unfulfilling. After spending several years doing training for customer service departments at start-ups, I knew I wanted something more aligned–for myself and the few good friends I'd made in these terrible environments. This came to a head in 2019 after an intensely traumatic 2-month work trip that ended with me deciding to quit after six weeks of counseling.
This is honestly what radicalized me, along with the support and patience of friends who were already well into their journey towards dismantling oppression and creating liberation. In retrospect, I moved through the world with a strange dynamic between my ignorance of social issues and having survival mode blinders on. This was the first time in my life that I had enough financial stability to realize how much of a precarious space I'd lived in over the years. And it was the first time I had the mental capacity to be conscious of the visceral recognition of racism towards me–that I couldn't "excellence" my way through a group of people who didn't actually care about merit in the face of maintaining racial homogeneity. And then it happened again almost a year later with another contract position, and then again six months after that at my home pole studio after George Floyd was murdered. Over the course of 3 years, I'd written multiple resignation letters to companies at which I no longer felt safe, valued, or equitably considered as a Black woman–companies that refused to acknowledge direct, blatant, traumatizing acts of racism against myself, their employees, and customers. Companies who claimed they wanted to make a difference in the world through empowering people. As a self-identified witch, I was also seeing much of the same run rampant in spiritual, new age, and wellness communities.
My sense of belonging anywhere was rocked to my core, and this set the stage for me to start creating the spaces that I wished I'd had for myself–the spaces I was looking for when I ended up in these other ones where I'd experienced so much harm.
By this time, I'd been a teacher at the pole studio for about six months and a student for about five years. It came to light that the practices actually placed a lot of students and teachers in a position to harm and be harmed–specifically through retraumatization and reliving moments of intense trauma. I didn't want to take any of that with me into the new spaces I was creating, so after participating in a mass walkout from that studio, I studied to become certified in the Resilience Tookit–a trauma-informed, evidence-based, embodied stress navigation certification [https://theresiliencetoolkit.co/]. I also started doing program coordination and facilitation for Critical Mass Dance Company–a non-profit focused on trauma-informed, community-based embodied movement practices [https://www.criticalmassdancecompany.org/]. This was all during a very cocooned period of learning and unlearning in the midst of the pandemic–something I couldn't have done without substantial financial support from my partner and my mom. But my processing and speaking out about these companies was very public on social media–having been invited to a couple of podcasts and posting a lot in solidarity with many of my fellow pole teachers who organized a mass quitting after racial discrimination, questionable workplace practices, and traumatizing teaching methods came to a head. The studio was then featured in a Netflix documentary on pole dancing that received a lot of backlash for a whole slew of toxic practices, including shaming sex-workers and exploiting trauma for profit [https://www.youtube.com/watch?v=_Ahxe9hwZ5o]–all of which sparked new public-facing processing of many of our experiences there.
All of this is to say–I've been using my voice to hopefully increase visibility as much as I can about unsafe, toxic, exploitative communities–and showing others that they can use their voices too. And I've been using my skills to help people find, build, and discern spaces and practices that feel safe, encouraging, and liberatory.
Would you say it's been a smooth road, and if not what are some of the biggest challenges you've faced along the way?
Hah, it absolutely has not been a smooth road, but I've been privileged to be incredibly resourced with friends, family, and coworkers who are invested in collective liberation and able to contribute to supporting me while I build my practices and offerings. I feel more connected to community than I ever have been before, which is something I never would have expected in making the transition from a seemingly stable office job to the seemingly precarious position of freelancer. The tipping point that helped me decide to quit was realizing that the stress of going in to work every day began to massively outweigh the uncertainty and financial instability of unemployment. I quit with no plan and no prospects lined up in November of 2019–right before lockdowns for COVID happened–completely willing to bet it all on myself and having the privilege of resources and support to fall back on if it didn't pan out. All of a sudden, I had friends and acquaintances who needed advice and help transitioning online; people in my online community wanted help facilitating their courses remotely for the first time. I found myself with a moderate amount of work, and I was actually making around the same amount I'd been making salaried–and my hourly rate was (and is) higher than any rate I've ever been paid at any other job. It was the first time my body felt convinced of what my mind knew–that I could have both freedom and choice with people who aligned with my values while still making enough to survive. I'm still progressing into thriving, but I'm making my way to having my own business on purpose–as opposed to how I sort of kept falling into contracts in the beginning. And though it's still difficult, I'm becoming more and more comfortable asking for help–and the outpouring of support and affirmation has been so healing and transformative, especially as I recover from past traumas specifically tied to harm I endured in and by communities.
Alright, so let's switch gears a bit and talk business. What should we know about your work?
These days I'm doing a melange of things as a consultant, contractor, freelancer, creative, etc.
My work with embodiment (via the Resilience Toolkit and Critical Mass Dance Company) aims to help people reclaim both their time and have increased sovereignty over the quality of their time by building trauma-informed, evidence-based sustainable habits of stress navigation, which looks like:
— Knowing and learning their body's language of stress and relaxation as a way of recognizing what does and doesn't feel safe in their bodies
— Leveraging that information to make informed, self-supportive decisions about where/how/whether they show up to community spaces
— Being able to utilize a set of quick, accessible, adaptive, alchemical tools to navigate acute and chronic stress in ways that best support themselves
— Having agency and confidence around recognizing and articulating boundaries and needs
I also provide support to people who need help creating and/or running online course spaces.
I used to create in-person and online curricula/e-learning for customer service centers in e-commerce and fin-tech–as well as run on-site and remote group training using those resources. More recently, I've hosted and co-hosted a number of workshops featuring verbal presentations, musical presentations, movement/embodiment facilitation, group activities, etc.
I've since started using my skills to support witches, alchemists, and changemakers step fully into their sage selves by providing structure and assistance for online teaching. Over last summer, I even transitioned my family's biennial reunion totally online–complete with recorded tech tutorials, email blasts, banquet dinner, family updates, game night, and fundraising raffle for 60+ people over the course of reunion weekend.
Additionally, I write an infrequent tango column–Tango for Liberation–about my reflections on learning how to cultivate cultures of safety, community, and collaboration in tango spaces and why dismantling systems of oppression is directly connected to our experiences of tango at large.
Last, I paint–more as a creative, deliberately unstructured outlet for myself, but I do sell paintings and accept commissions, and I've auctioned/donated pieces for charity as well.
The throughline here is trauma-informed, restorative, community-centric, and action-oriented engagement. Regardless of how I'm interacting with others (or myself), I hope to provide spaces, encouragement, and resources for people to start living out liberatory values and taking action when/where they can.
Is there any advice you'd like to share with our readers who might just be starting out?
I myself am still learning every day and am by no means an expert on how to go freelance. I do really wish I had support and tools for articulating boundaries and recognizing my body's own signals for when I felt stressed/relaxed/safe/unsafe etc. There were so many times I felt like I couldn't bring up something that felt off just because I didn't have the words right there in the moment to articulate what I was feeling–which led to rushing to resolutions for the sake of resolving conflict/tension/ambiguity while betraying my body's need for time and space to process. I wish I'd known how to ask for that time and space even during the times when I didn't know what or how I felt right away.
I'd say that you don't always have to have the right answer right away; trauma can come from an experience that is too much, too fast, too soon or any combination of those three. Remembering this in combination with the tools I've learned to teach has helped me have concrete language to ask for the time and space I need to make decisions when I'm unsure and to affirm that I deserve that time and space.
And! I wish I'd had more of a push to just start and see what sticks and adjust along the way. I tended to get stuck by not feeling like I'd fully fleshed out everything, and I personally would have learned more deeply and authentically if I'd had space/encouragement to JUST START and stop villifying the inherent messiness of creating and trying something new! I forget who said this, but I find so much inspiration in the quote "anything worth doing is worth doing badly"–from a place of creating for creating's sake, from a place of starting somewhere and keeping on during the new, awkward unskilled phase, from a place of compassion for following our passions and treating every step along the way as a sacred building block of your eventual skills, expertise, and unique way of doing something.
Contact Info: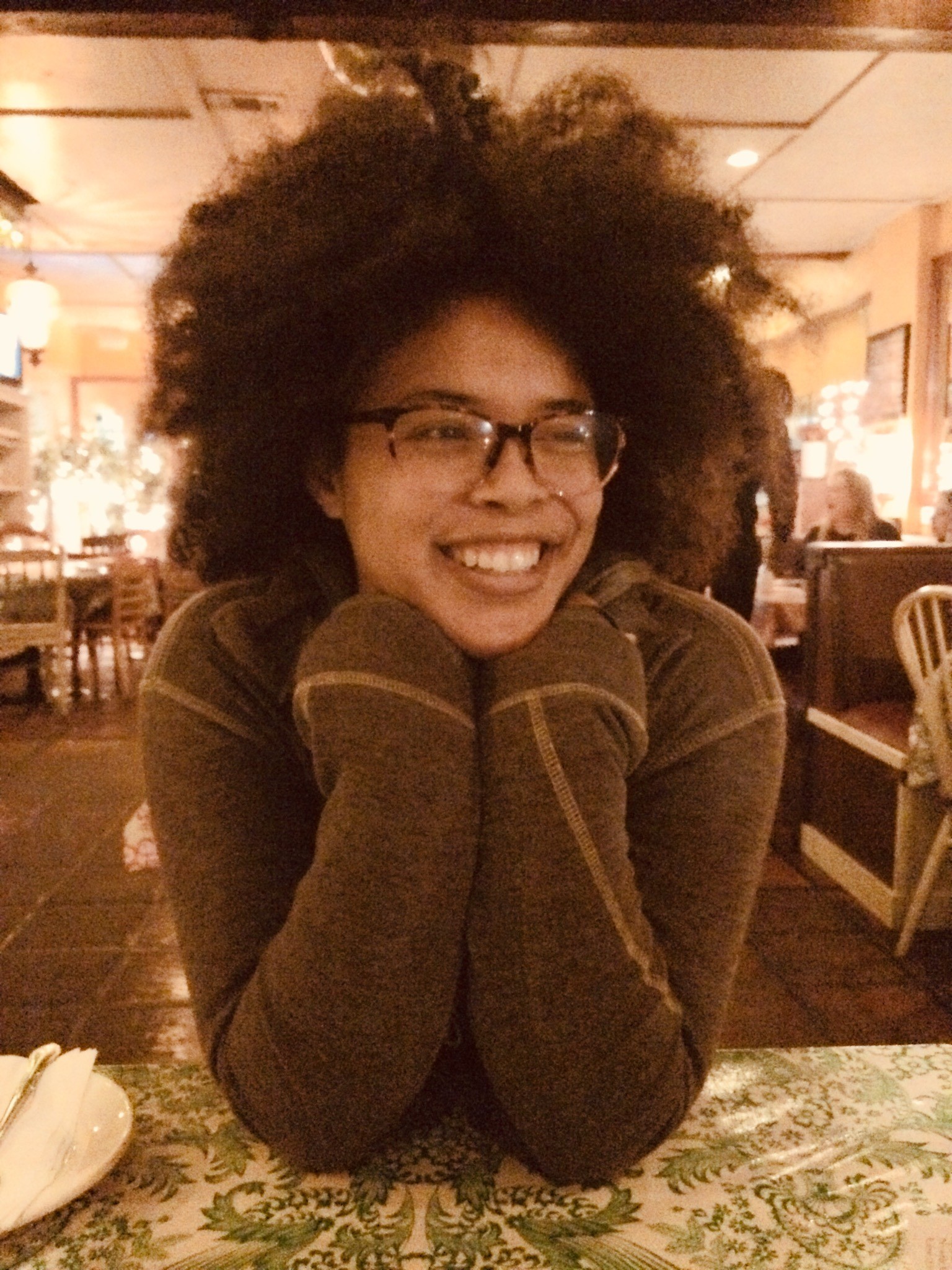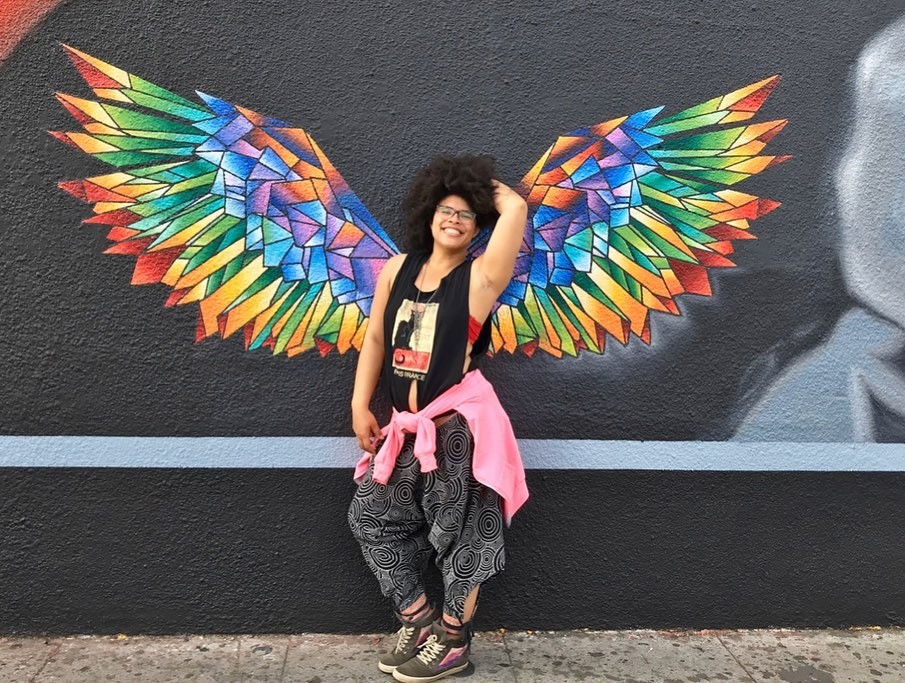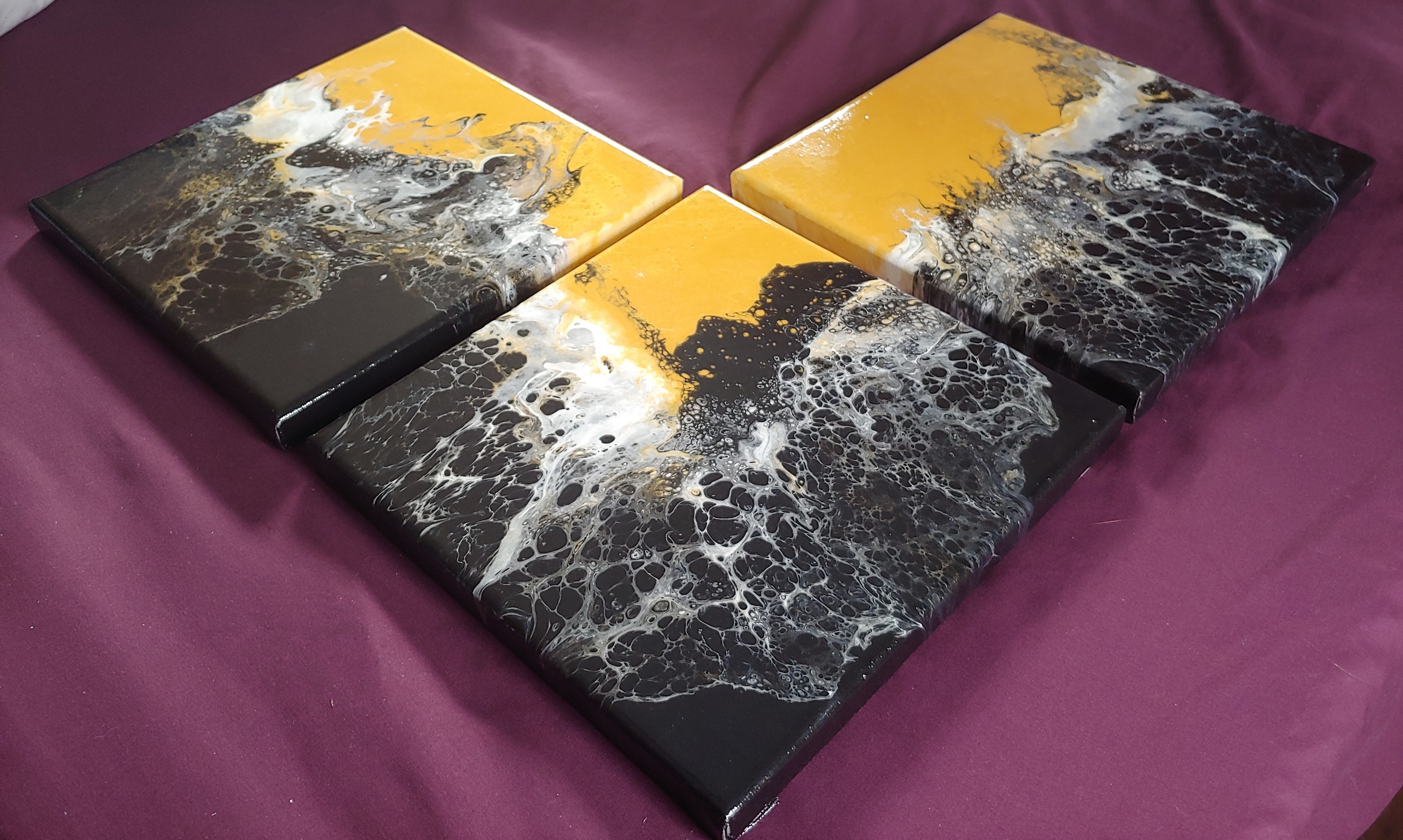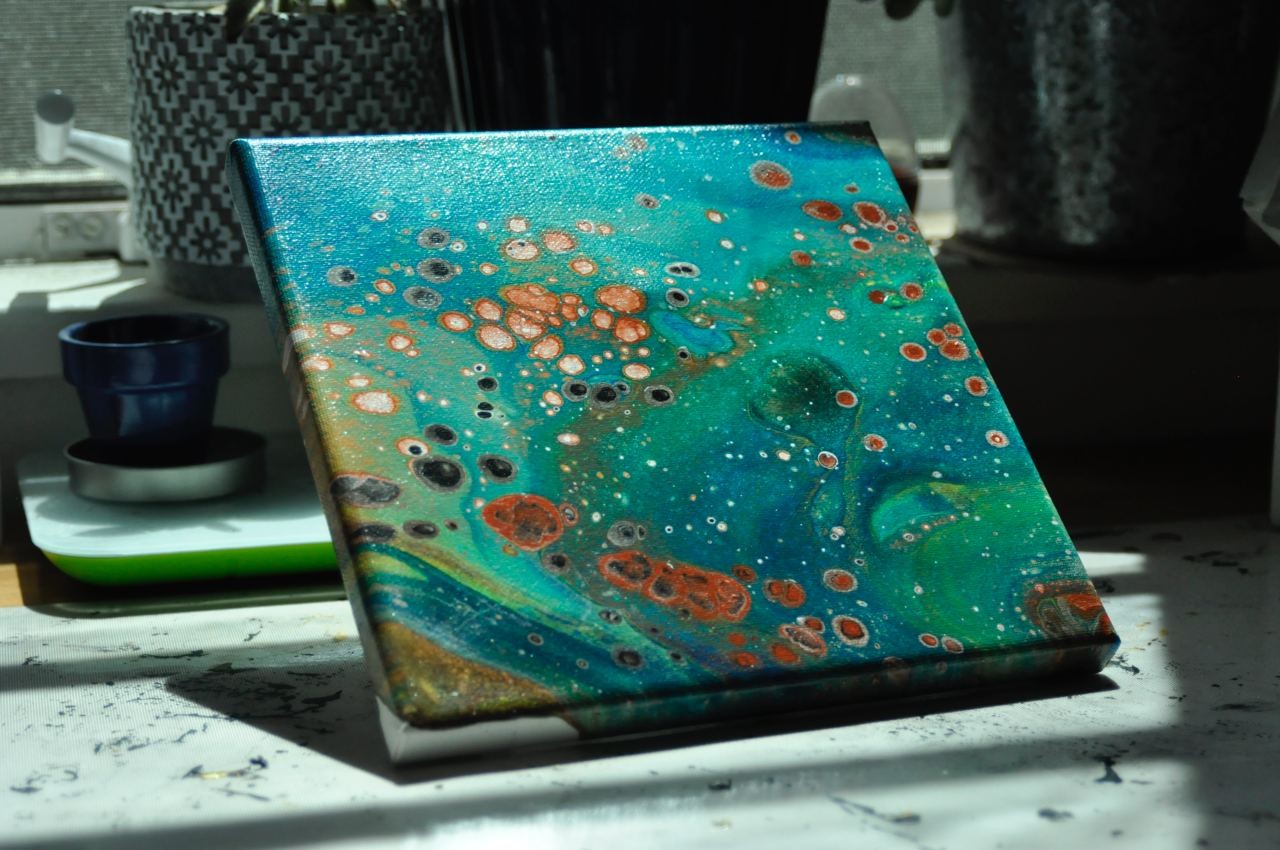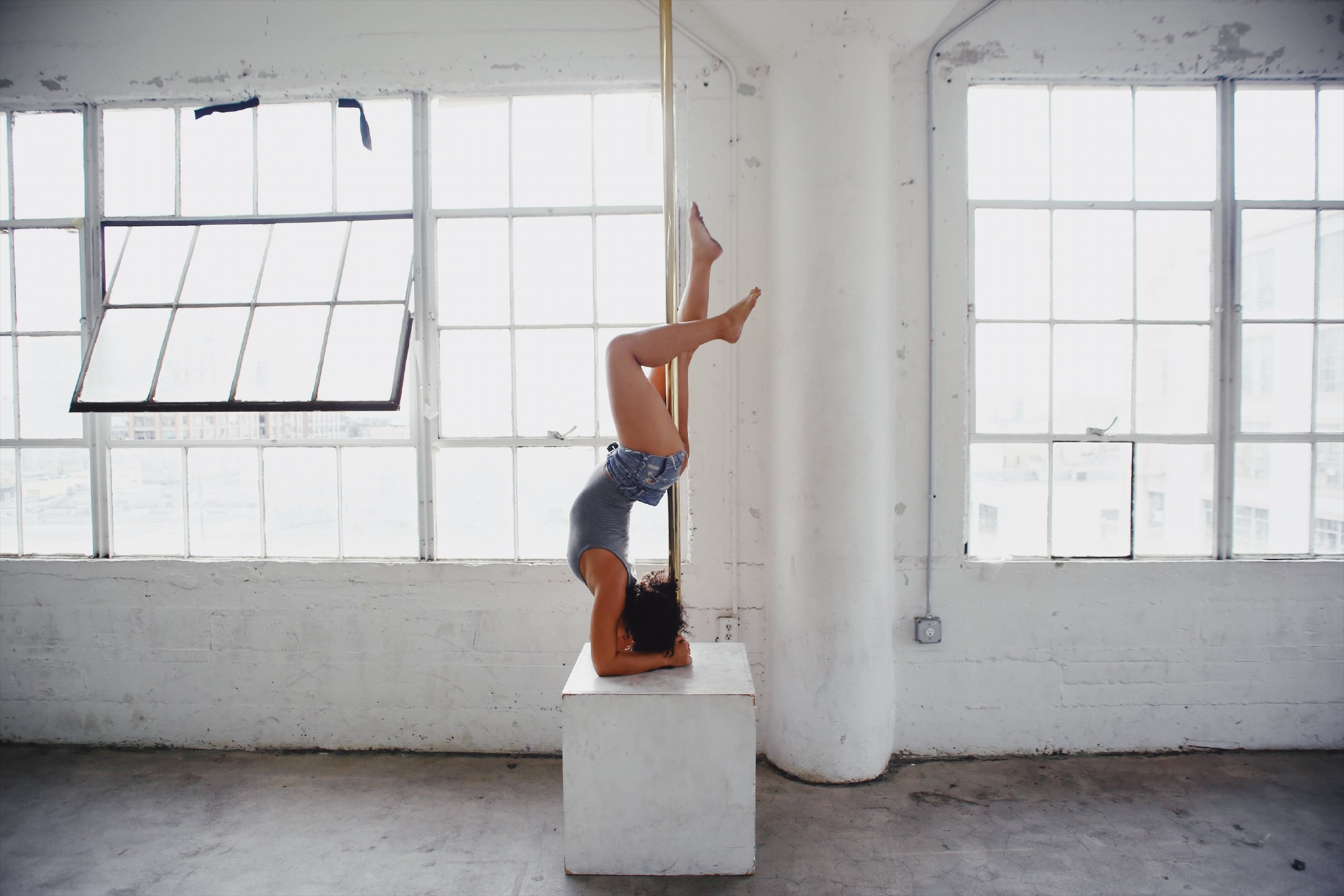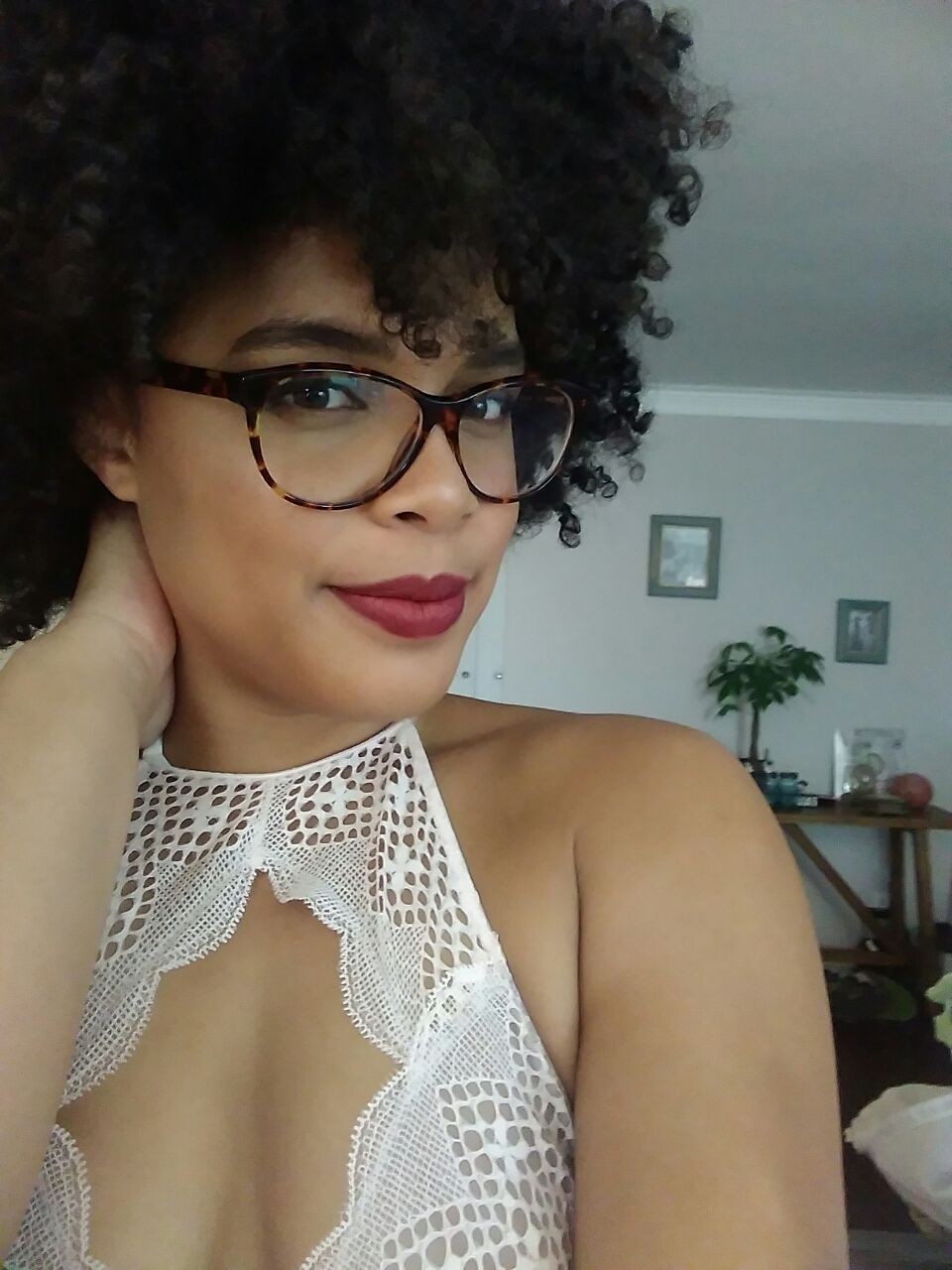 Suggest a Story:
 VoyageLA is built on recommendations from the community; it's how we uncover hidden gems, so if you or someone you know deserves recognition please let us know 
here.