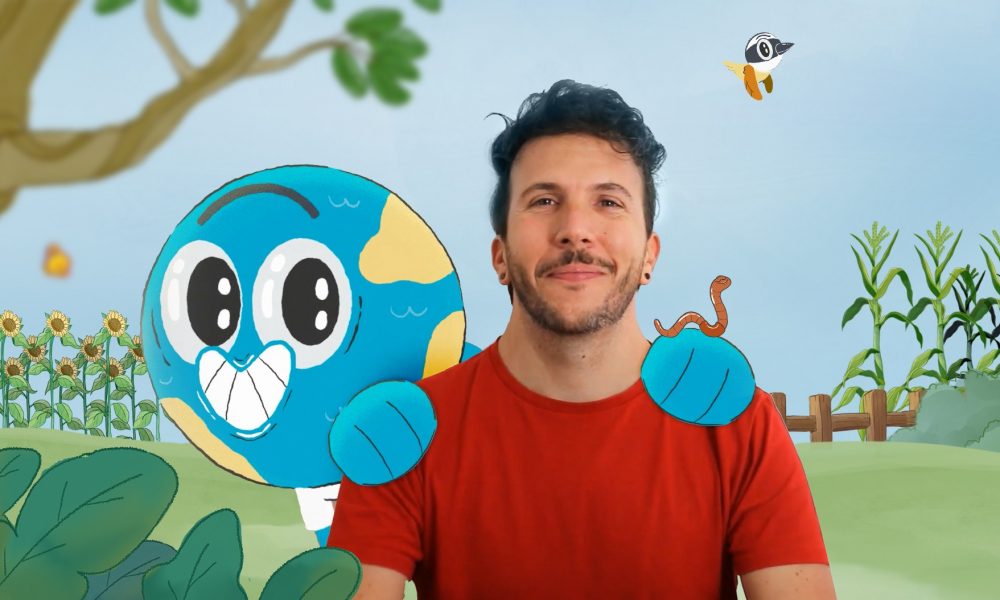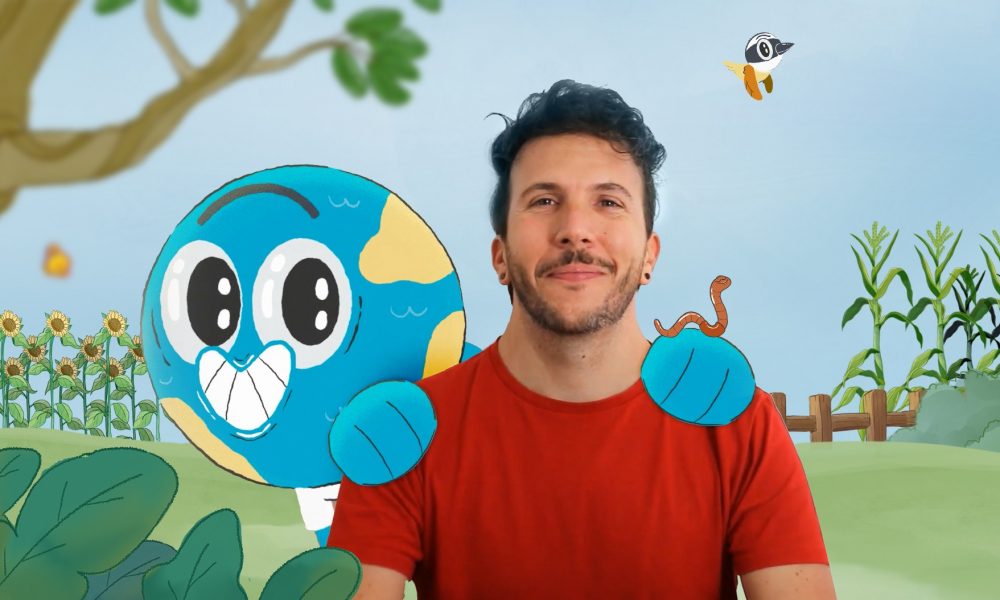 Hi Hernan, it's an honor to have you on the platform. Thanks for taking the time to share your story with us – to start maybe you can share some of your backstory with our readers?
People who follow my work would know me as Rayita. I was born in Argentina, in the city of Buenos Aires. My parents were both architects so pencils, markers and large sheets of paper were always handy in the apartment. My dad was a fan of comic books and he would draw his coolest (retro) super-heroes to us. I guess that's how it all started. From an early age, I found drawing was a great way to express imagination. And boy, I had one. I would spend hours on my sketchbooks coming up with characters and stories while there was some cassette music playing in the background. A few years later and my school books were full of sketches in the places where I should've been writing down what the teacher was saying. It was pretty obvious I had strong artistic inclinations, but somehow I managed to lose sight of that many times during my 20's (and 30's).
After school, I went to university to study Graphic Design, but in the next 5 or 6 years I changed careers two or three times, came out, drop out uni, moved abroad, returned home, worked random jobs… By my mid 20's, I went back to Graphic Design. I finished university thinking I finally had it, I knew who I was and what I wanted to do. And I did…for a while. I went abroad again. All of us who made a move to another country knows that finding a job is probably the first and only thing you have to focus on when you arrive. In almost every job interview I had, there was comment that kept on coming back to haunt me: 'We think you are great but you are too artistic for this job'. Now I realize it was the best thing anyone could've said to me but back then, I just had to figure out a way to pay the weekly rent. I did eventually find good jobs, met great people and accumulated enough experience in my field.
Fast forward a few years and there I was. Good job, good work/life balance…but I was not really satisfied, there was something I wasn't bringing to my equation of happiness. It took me some time to take charge of the situation because I was no fool, I knew there was this little voice I was ignoring and that it'd probably be upset I had not been listening for too long. When I did stop and listen, I decided to let my inner world out in the best way I knew, which was through a pencil and paper. Stories and characters emerged just like they did when I was just a kid in my room, with my cassette music. Those ideas shaped into Rayita.
Would you say it's been a smooth road, and if not what are some of the biggest challenges you've faced along the way?
It has not been a smooth road. I encountered and encountered many challenges along the way, both internal and external ones. I think my earliest struggle was realizing that we live in a world that celebrates creativity as long as you are making money for others. I get it, I understand making money is important in the world we live in…I just think this world can and must be improved. In order to do that, one must bring to the table matters that usually are not profitable, not right now at least. Another big, probably the biggest challenge, was to find myself when I got lost, to be able to change my skin many times. I don't think this process ever finishes, at least not for me. When I think I got it, there comes the next thing I want to achieve.
Thanks – so what else should our readers know about your work and what you're currently focused on?
I make cartoons. Wait, there must be a more professional way to say it. Let's try this: I'm a storyteller who brings ideas and characters to life through animation. That's better. I'm mostly known for my work in Rayita, a platform where I tell stories about sustainability and how our natural world works. Recently I've won the Make Art Not War Future Film Festival in LA with my project PICNIC, a short film I wrote, directed and developed during lockdown. I'm very excited to count with the sponsorship from the Make Art Not War Foundation and I'm planning to expand my horizon taking Rayita to the next level. The work that I'm currently doing speaks from my heart, it's not perfect but it is genuine and it's bringing very talented people to my life who want to collaborate. To me that's the ultimate goal, I want to make great things with great people and to move conversations forward.
Risk taking is a topic that people have widely differing views on – we'd love to hear your thoughts.
I have to say I've taken many risks in my life, even when I wasn't really aware that I was doing so. I think that with age, risk-taking is becoming a bit harder but at the same time, there's no other way that I can live my life. I usually tell myself that if one thing isn't worthy of my time, my energy, then I just have to change it. Continue doing something that doesn't make me happy, well, won't ever make me happy. I took risks every time I arrived to a new country to live in, leaving everything behind me. I even taken risks rejecting opportunities because I knew there were not just for me, and even when the future might not be clear yet if I do what I feel is right, then something good will happen eventually. It might be a bit naive, but I'm realizing that's how the universe works.
Contact Info:
Suggest a Story:
 VoyageLA is built on recommendations from the community; it's how we uncover hidden gems, so if you or someone you know deserves recognition please let us know 
here.