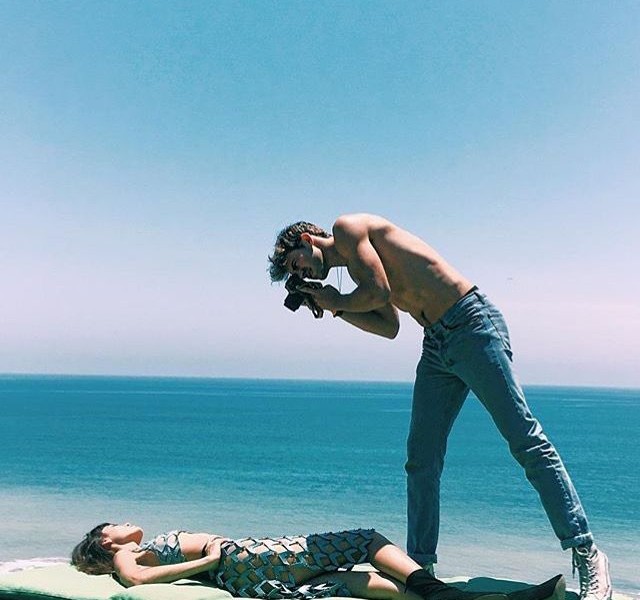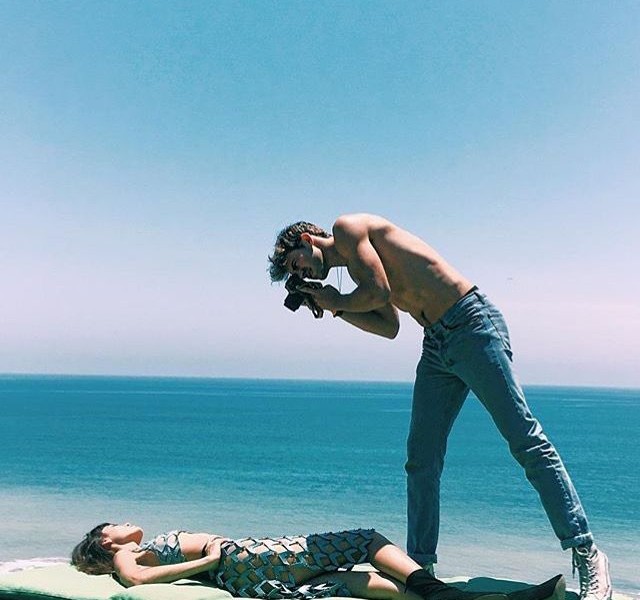 Today we'd like to introduce you to Gabriel Everett.
Gabriel, please share your story with us. How did you get to where you are today?
I bought a camera and started photographing models on the women's board at my agency in Milan. At the time I didn't have a portfolio so I plagiarized a small portfolio on my old Powerbook for my meeting. They liked the small mood board/ portfolio that I put together and I eventually built a decent portfolio from testing. The rest is a constant evolution all about relationships. The older I get I believe that amnesia is the most important ingredient. Being able to let go of past experiences, achievements and how I've viewed myself. To learn from it all but also to be free from it all in order to be open to new inspiration and opportunities. I've missed a lot of opportunities as they did not come dressed in the way that I had imagined. John Berger says "Seeing is blindness." A constant lesson that I'm still learning. It's interesting to consider all the opportunities(life) that are around us at every moment. How amazing the newness of life is, the dance of it all, yet very often we are living in ideas, in symbols, in theories, in images which we have created about ourselves and others which are not realities at all because they are all from the mind(past). I do love a well put together personality, though 🙂
Has it been a smooth road?
I was in Haiti a few years ago. We drove to this small village about 60 miles from the capital Port au Prince. This 60-mile journey took about 7 hours due to the condition of the roads, mostly dirt with all kinds of turbulences in the way.
All the struggles in my journey are related to holding onto ideas of myself. Trying to fight with circumstances and ultimately not being in the driver's seat of my life. People find if sexy to be someone else. A poet or artist who died 200 years ago. The whole martyred artist thing can be fun for a bit, girls love it but it definitely gets old. Life is much more fun. Fortunately, I'm the author of my story and I can change the story as I go along 🙂 Since I discovered this, I've changed many chapters and cannot even imagine how the story ends.
How would you describe the type of kid you were growing up?
Cowboys and Indians with my brothers. Never wearing a shirt. Fishing or playing football with my dad.
What is your favorite childhood memory?
Family.
What are your plans for the future?
I think most of us are control freaks. We have no clue of who we are and we are afraid of everything. We don't know how to be vulnerable and really connect with people. We have to use an app for everything and when someone does have the courage to interact with us in real life, we don't know how to respond and just think they are hitting on us. Babies in adult bodies wearing the latest trends. We like to appear a certain way, be seen a certain way. Anything to add value to what I think I am. Creating a lifestyle based upon an idea of something we've seen and resonate with and we are constantly working to maintain and strengthen these ideas and images of ourselves. My plans are to let go of many years of this conditioning. Constantly experiencing more and more freedom. I like how Rumi puts it "Run from what's comfortable. Forget safety. Live where you fear to live. Destroy your reputation. Be notorious. I have tried prudent planning long enough. From now on I'll be mad." – So I have no clue what the future holds but I'm going to get out of its way so that life can happen for me.
Contact Info:
Email: gabrielzadokeverett@Yahoo.com