Today we'd like to introduce you to Vito Glazers.  
Hi Vito, we're thrilled to have a chance to learn your story today. So, before we get into specifics, maybe you can briefly walk us through how you got to where you are today? 
The story of my career really starts out as being a broke art student at Columbia College in Chicago. I met a professor who changed my life by telling me that I was more fit for business than art. He convinced me that if I learned business and made a lot of money, that I could come back to art and more people would care about it because I was successful.  
I followed that insight and got a business and economics scholarship at a business university. I made some bad life choices as a 19-year-old and ended up getting kicked out of school and losing my scholarship. I thought my life was over, but I was just getting started.  
From there I got a job in a call center and started working my way up the mortgage business. There I met some great mentors and friends. One of those friends introduced me to the world of digital marketing, and together we pioneered one of the world's first real work from home affiliate programs. We helped hundreds of people make thousands of dollars per year and a few of those people even went on to start their own programs and become millionaires today.  
We were a small, tight group of friends from Chicago, all in our early 20's, sometimes making hundreds of thousands of dollars per month, owning 2-3 luxury cars at a time each, living in the most expensive high-rises and dining out and partying every night at the coolest places in the city. In 2009, we had the opportunity to expand further and decided to move everything to Los Angeles. My friend knew my goal was to work in television and even helped me get a one-time on-camera gig on Telemundo. What could go wrong.  
Within a year, somewhere between racing sports cars in Malibu, the frequent parties at the Playboy Mansion, over-leveraging ourselves into brick-and-mortar businesses and making every other mistake a group of 24-year-olds making 6 figures per month could make, the business fell apart. I lost all my money and had mountains of debt and bills. I thought my life was over, but I was just getting started.  
Taking what I had learned, I ventured on my own and started a business model disrupting traditional website monetization and the mainstream website publisher business. By the 3rd year in business on my own, I had independently done over $10 million in sales and had a small, loyal team of managers and operators. The business model was very disruptive. I quickly learned that when you are a disruptor, you will not be celebrated by the disrupted. Internet wars broke out, accounts were getting hacked, millions went missing, partnerships and friendships went down in flames, and finally, 3 letter government agencies got involved and shut everything down. Again, I thought my life was over, but I was just getting started.  
From there I was completely broke and had lost everything again. Realizing I completely disconnected myself from the art world and everything I was passionate about, I decided I was not getting any younger, and spending all my time making money left me both broke financially and emotionally. My goal was to work in television and movies. I was already living in Hollywood, so I decided that I was going to make it. I started focusing on networking and learning the game and within 12 months, I was a part of my own reality show on WE TV called Mystery Millionaire.  
The show was a big hit, I was getting calls from various management companies that wanted to represent me and help me grow my personal brand. I was getting invited to make the press rounds and quickly broke into the dark inner circle of Hollywood. Everything was going on plan for me, but I was feeding into my worst habits, drinking, partying, ego, vanity, and all-around emptiness. Around that time, I met the woman who is now the mother of my son. I was living my life from a point of complete ego and selfishness, and the idea of having a child and having to become a parent right when I felt I was starting to hit it big was catastrophic to my feeble and immature mindset at the time. I thought my life was over, but I was just getting started.  
I ended up throwing in the towel and telling myself I wasn't meant to make it in Hollywood. I was 29 years old. I moved back to Chicago. Even though I was driving a Bentley and a Range Rover at the time, I didn't have a lot of savings. I ended up having to pay some fines to the government relating to the marketing company and ended up at zero again, now with a baby on the way. My son's mother and I moved into my childhood home with my father. I started working construction with one of my best friends, remodeling and flipping houses on the south side of Chicago. Within a year we owned several apartment buildings.  
On the press tour I had done for Mystery Millionaire, I had landed on a morning radio show in Chicago hosted by the infamous Mancow through a friend who was co-hosting the show. We ended up becoming friends, and he invited me to be a part of his TV morning show on the local FOX network in various capacities. I loved being involved in media, radio and television. Sometimes I would have to be at the studio at NBC Tower at 4 or 5 AM. It was right next door to where Steve Harvey did his show and the same building where Jerry Springer built his empire. I am extremely grateful for the time I got to spend with Mancow and the entire crew there at FOX, and then later on The Loop. I met amazing people who went on to change my life and help launch my career in media.  
My son was born and it changed my life, and my mindset forever. I love my son more than anything in the world. I am very grateful that I barely worked the first year he was born. I witnessed all of his firsts; his first word, his first steps, everything. I am so grateful to his mother for the child she gave me. I was so upside down and insecure from the drastic change of living the life of someone who was breaking through in Hollywood, to someone living in a middle-class Chicago suburb trying to raise a child while living at my childhood home. It was just such a massive shift. I made a lot of mistakes that I take full responsibility for now. I ended up alienating my son's mother and getting into a brutal custody battle.  
At that point, I was starting to make some decent money off of my real estate and media ventures. I spent every dollar of it fighting her in court, and the system encouraged it until every penny I had was gone. I used to be the kind of person who would take things too far, now I know better and just agree and let people have whatever they want. But back then, I let me ego lead the fight over what was best for my son. I got the best lawyers and private detectives, I got involved with legislation for father's rights, and even helped shut down the court division in Chicago known as "parenting court" for being unconstitutional. The way fathers are treated and discriminated against in family courts was a major shock to me. I started feeling like I had to fight for justice. I took on the whole system. All that resulted was I ended up completely broke, hundreds of thousands in debt, and although I was able to get joint custody of my son on paper, I still to this day have not seen even a photo of my son in over 4 years. I was completely broke, in debt, and now I had multiple government organizations against me. I thought my life was over, but I was just getting started.  
At my lowest point, I got in touch with the same friend who I had started the first marketing company with all those years ago. He was living in Newport Beach and invited me out to spend some time with him to decompress from the years of court battles I had gone through and get back on my feet. He was traveling the world teaching people how to make money from media buying and living a great life. I realized, that even if I hadn't made it in Hollywood, I could take the contacts and skills I had learned about public relations from my time in media and help people tell their stories. Maybe if I helped other people tell their stories, someday, someone who tell mine.  
My friend and I started traveling the world and we did exceptionally well. We visited over 20 countries together and turned my public relations business, which I never had any intention of ever starting, into a 7-figure company. In 2019 I was awarded the 2 Comma Club award by ClickFunnels for being the first Public Relations firm to ever do $1 million in sales through their platform. I had a couple lucky breaks. I sponsored a Kim Kardashian giveaway and got close to 150,000 followers on Instagram in 48 hours, it was like becoming an influencer overnight. People were pouring in wanting to do business with me.  
From there I was starting to get my passion back, I wasn't doing what I dreamed of, but I was earning a respectable living working in news and publishing. I got up to around 150 clients over time and started losing my mind. My clients had one problem, most did not meet the criteria to be newsworthy, and getting the publicity started getting incredibly competitive and difficult. Revenues dropped as my ability to fulfill diminished and my passion dropped. I thought my life was over, but I was just getting started.  
This brings us to my most recent season in life. I told myself I had to solve a problem while being true to myself. The problem I really seen was that most of my clients wanted to be in the news, but really were not notable or newsworthy enough on their own. I also knew that now, at over 35 years old, my best role in the industry is as a producer. I developed my current offering to help amazing people become noteworthy influencers by helping them write their stories into books, and develop those books into reality television, docu-series, documentaries, and films.  
Currently, Glazers Media is on track to release 3 documentaries this year, and publish 5 books on behalf of our clients. Two reality television shows we collaborated on were released and went on to be listed on the Emmy ballot. My concept for a reality television show that documents how I help people and brands fight cancel culture, called Uncanceled, has past the pilot stage and is looking like it will be coming to life soon. For once, I do not think my life is over, but I am definitely just getting started.  
I'm sure you wouldn't say it's been obstacle-free, but so far would you say the journey has been a fairly smooth road? 
In order to get everything, you want in life, you will always have to face obstacles, resistance, and haters. Like I said, when you are a disruptor, you will not be celebrated by those you are disrupting.  
Everything you want is on the other side of fear. Everything worth having is worth fighting for. And if it was easy, everybody would be able to do it.  
Thanks – so what else should our readers know about Glazers Media? 
Glazers Media helps people and brands share their stories through news, media, and films.  
We help people become influencers and help brands become household names.  
Before we go, is there anything else you can share with us? 
One lesson I have learned in life is that disappointments lead to destiny. Every time I thought my life was over, I was just getting started. 
Pricing:
Record a podcast or host your local event – $1,000
Press and Media Relations – $10,000 monthly
Create a Best Selling Book – $50,000 and up
Produce a reality show – $250,000 per season and up
Produce a documentary film – $250,000 and up
Contact Info: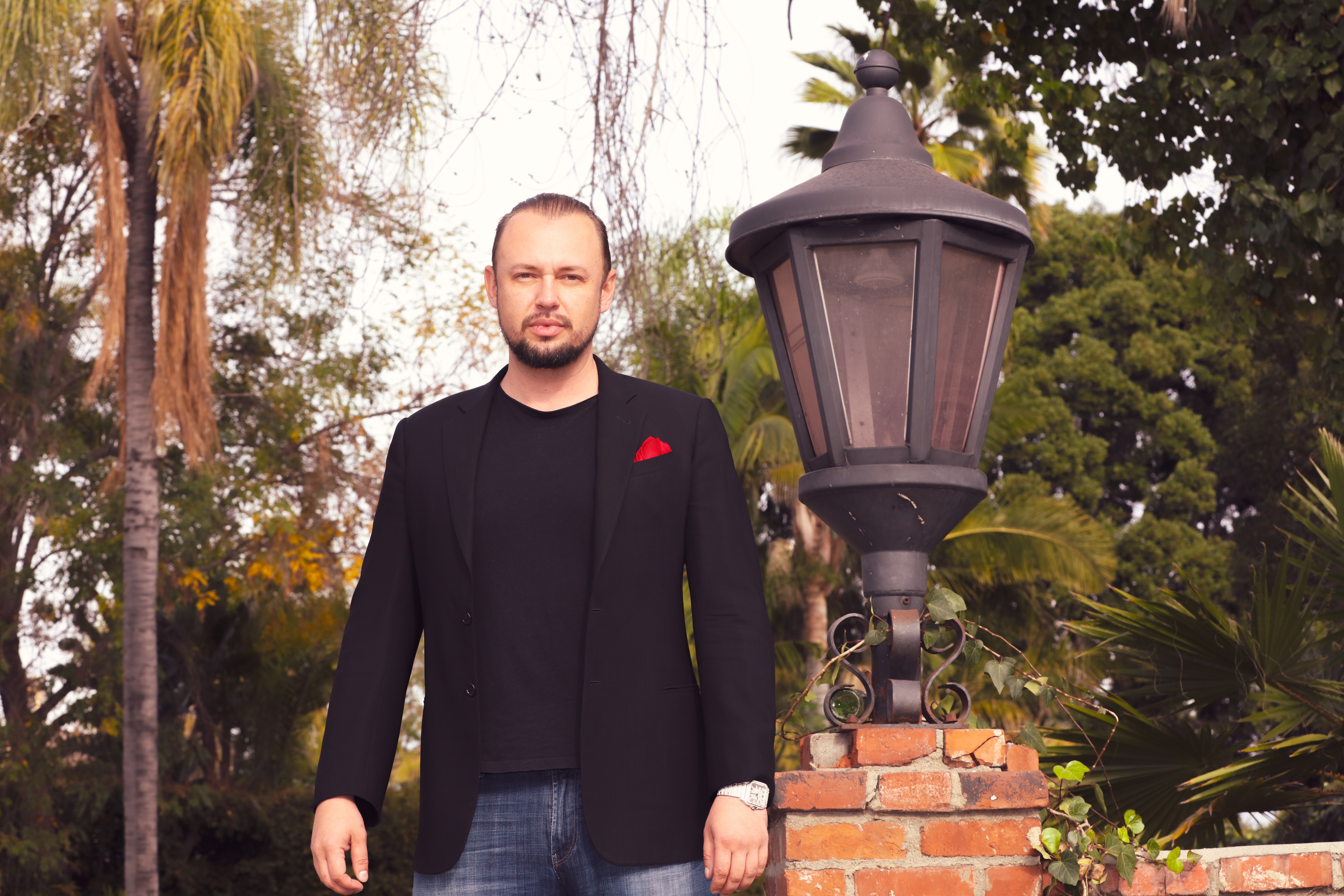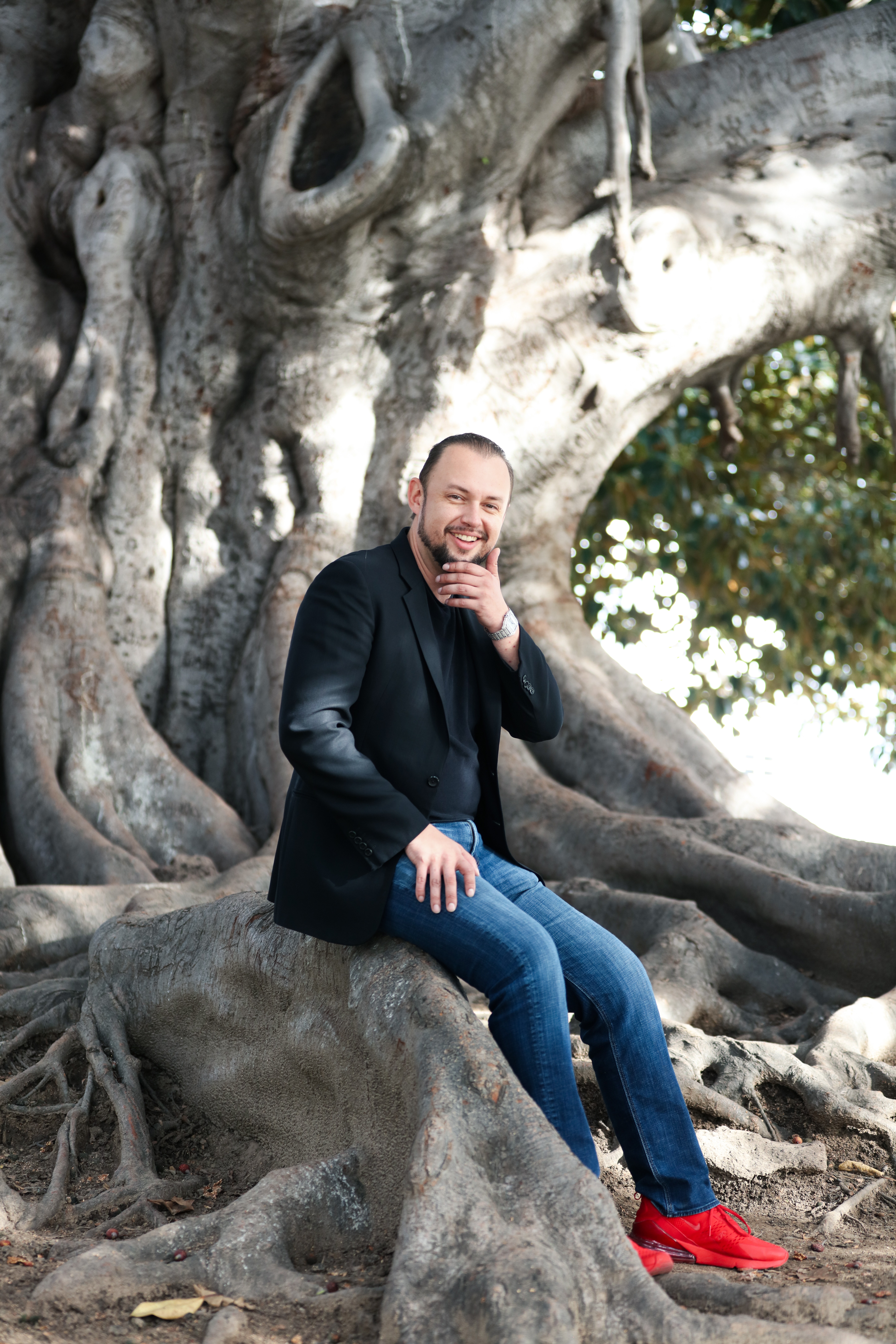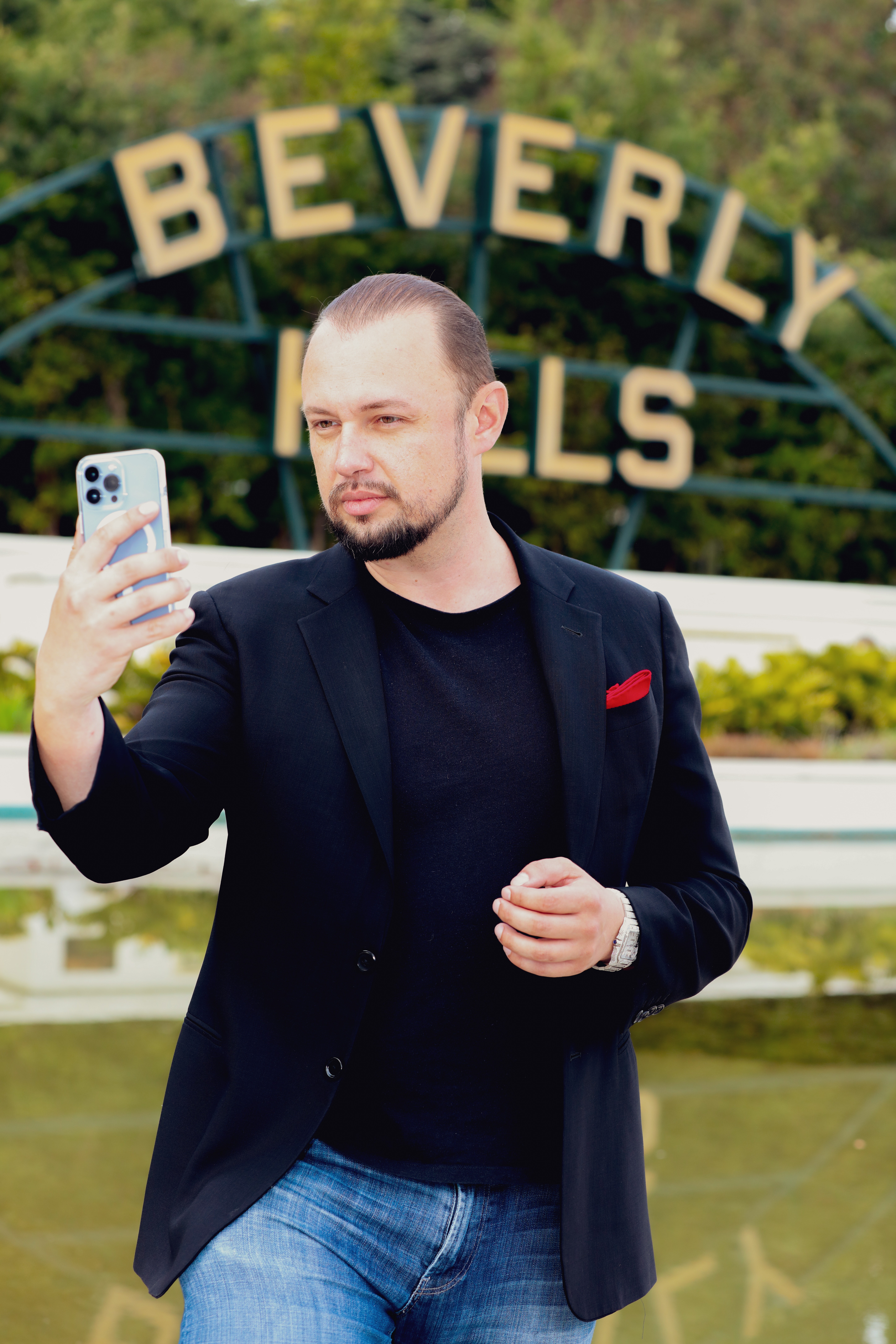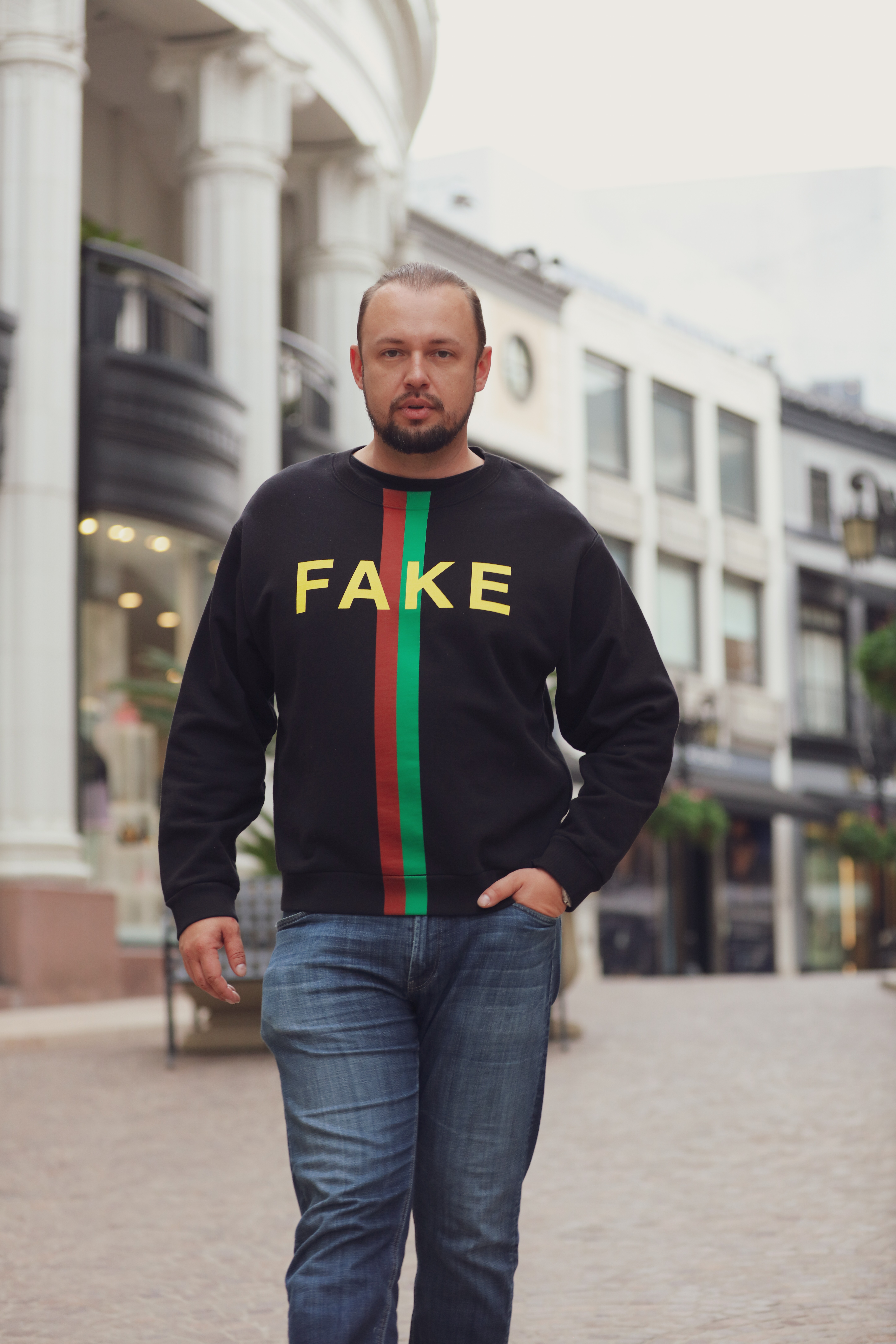 Image Credits
Nicky Films
Suggest a Story:
 VoyageLA is built on recommendations from the community; it's how we uncover hidden gems, so if you or someone you know deserves recognition please let us know 
here.