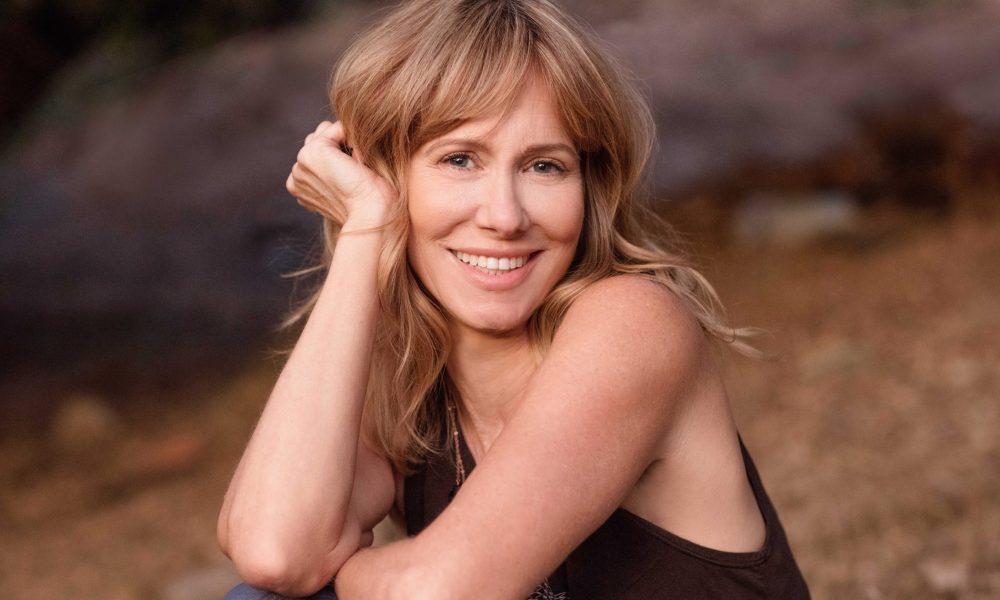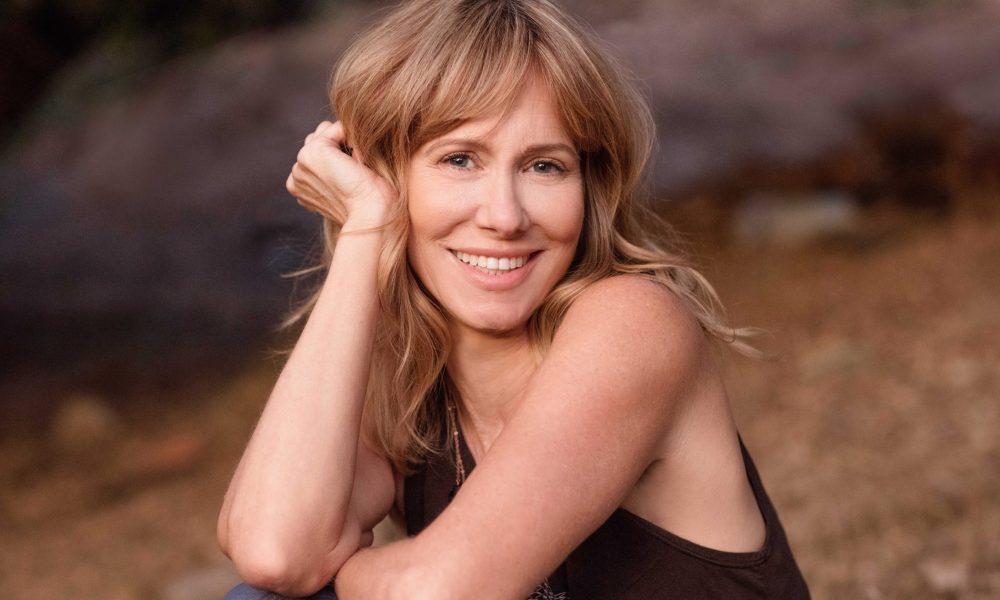 Today we'd like to introduce you to Gwen Yeager.
Gwen, let's start with your story. We'd love to hear how you got started and how the journey has been so far.
I'm a yoga teacher, a mom of six-year-old twins, a woman, and a wife. (Lol!) I grew up in a suburb of Detroit, attended college in San Diego, and moved to LA in the mid-'90s. I started practicing yoga when my sister and I were living in Venice in the late '90s. That was a special time and place in the LA yoga scene.
In 2007, while living in Beachwood Canyon, I was working as an actress and a litigation paralegal. I made great friends and had a couple of phenomenal mentors at that job. I learned skills I use to this day in my life and current work. During this time, as a practicing yogi, I did my first yoga teacher training at YogaWorks to deepen my personal practice. It was nothing short of transformative. I was struck by two things. The first is that yoga is to be adapted to the individual. The second is that I loved chanting!
I started teaching yoga at a gym and taught private classes to friends. I loved teaching and began mentoring with incredible therapeutic yoga teacher, Jasmine Lieb.
It was during this time that I made the decision to fully commit to teaching yoga. I took YogaWorks' 300-hour professional program in 2008 and haven't looked back. It employed my strengths: creativity, intellect, sensitivity, intuition, and people skills. (I did continue acting until I had my twins—I shot my last commercial when I was five months pregnant!). I married my husband right after my 300-hour finished. That was a big-time of transition, and I'm grateful I had yoga to guide me through it.
Yoga is more than physical postures. It's a system for slowing down and being conscious. Aware. Finding our centers as we move through life, and ultimately connecting to our higher selves.
Has it been a smooth road? Any advice for other women, particularly young women who are just starting their journey?
In some ways, my biggest challenge is time, between work, kids, marriage, friends, family and being a homeowner. When I feel stressed about time, I call upon my yoga practice. I slow down and breathe. I move my body to relieve tension. Sometimes, I lie down and am still until I feel grounded. I have many little ways I weave my yoga practice into my daily life. I also have worked on setting boundaries around my time, which is equally important. When I start stressing about time and getting things done, the message I get is "slow down!" and I heed it.
I find general advice hard to give, it's so personal and situation-specific. Like yoga: it should be adapted to the individual! What is coming to my mind right now is to be well-rounded. Be able to take care of yourself, and also be willing to ask for help. Take the time to know yourself, and do any work necessary to change things that hold you back from manifesting your innate wholeness. Stay open-minded. Listen. Vary your movements. You are not your thoughts. Try to spread kindness. Always be a student. Be humble and pay respect to your teachers.
What do you do, what do you specialize in, what are you known for, etc. What are you most proud of? What sets you apart from others?
I'm a Hatha yoga teacher and a Certified Yoga Therapist with the International Association of Yoga Therapists. My yoga training is from the Krishnamacharya lineage, and I draw from several styles of yoga, including the teachings of BKS Iyengar and TKV Desikachar. Over the years, I've studied with wonderful teachers whose impressions spice what I teach: yogis Lisa Walford, Annie Carpenter, Jeanne Heilemann, Carmen Fitzgibbon, Paul Cabanis and Erich Schiffmann, and anatomy and movement expert Jill Miller of Yoga Tune Up®.
My classes include elements drawn from modern research about biomechanics and natural human movement. With my background and education, I have been known to weave a somatic exercise into my classical yoga practices, or playful core exercises, or a corrective exercise, when it supports awareness: of breath, of habitual movement patterns, of the experience of being in a shape we are exploring. My classes play with balance, breath, strength, stillness, philosophy, heart, reverence and fun.
I teach group classes at YogaWorks and Equinox in Pasadena, and workshops in LA and surrounding areas. Something I'm very proud of is teaching an anatomy course I developed, "Embodied Anatomy, Physiology and Movement for Yoga Teachers", at select yoga studios' 200-hr yoga teacher trainings. Now that my kids are older, I'll also be taking my classes online and traveling more to teach.
In addition to my public classes and teacher trainings, I teach private clients. I regularly support the work of my students' medical healthcare partners. Working privately, I design practices centered around a student's current needs and goals, while also considering their entire physical, mental, professional, emotional and spiritual health and well-being. As a yoga therapist, I have helped people heal from or manage joint replacements, depression, anxiety, chronic pain, sleep challenges, neurological disorders, spinal cord injuries, cardiovascular disease, and myriad musculoskeletal issues.
Students with injuries and special conditions tend to gravitate toward my group classes. So, do students newer to yoga who want clear instruction and advanced practitioners looking to deeply support and sustain their practices. "Weekend warriors" like my attention to core strength and alignment, as do people who want to get out of pain, move well and feel good as they move through their days. My students appreciate the periods of stillness I bring to class (or they grow to, even if they initially don't!) and recognize that at the end of the day, yoga is about settling the nervous system and the mind.
Do you feel like there was something about the experiences you had growing up that played an outsized role in setting you up for success later in life?
That's a big question. I would say my challenges have provided outlets for much growth, and I pass this on to my students. I also think they make me relatable. For instance, in my younger years, I had an eating disorder, and yoga provided an outlet for my anxiety and helped me heal. That was a big step for me in what is now called "growth mindset". This realization that we can change our minds and our struggles are opportunities for growth. Yoga helped me navigate grief I felt during multiple pregnancy losses, and see the beauty and joy that existed within that period, too. Many people can relate to that human experience. Most recently, I had a series of seizures that really caused me to have a very tangible understanding of the experiences of some of my students, the unknowns of major medical conditions, beyond my education and compassion. Lastly, Henry David Thoreau said, "The mass of men lead lives of quiet desperation." I witnessed some examples of that growing up. That also formed me. What makes someone compelled to be a seeker? To look for higher truths? To be willing to self-reflect and do the work to change habits that cause them unhappiness? This is the basis of a billion-dollar self-help industry, people wanting to feel better and connect to a feeling of wholeness, but you have to do the work. Yoga has a pretty cool path for the alleviation of suffering that is open and accessible to everyone.
I am inspired by my kids, my students, my teachers, and many people I'm connected with on Instagram. I carefully curate who I follow. I follow people who awaken me to experiences I might not otherwise know about or understand, voices of people who educate me about perspectives and lives that are different than mine. I follow scientists, educators and artists who enlighten me, and people who spiritually elevate me. I'm inspired by people who do what they love and maintain authenticity. Authenticity is paramount to me in everything I do.
Contact Info:
Website: gwenyeager.com
Email: gwen@gwenyeager.com
Instagram: @gwenyeageryoga
Image Credit:
Alexander Bermudez
Suggest a story: VoyageLA is built on recommendations from the community; it's how we uncover hidden gems, so if you or someone you know deserves recognition please let us know here.