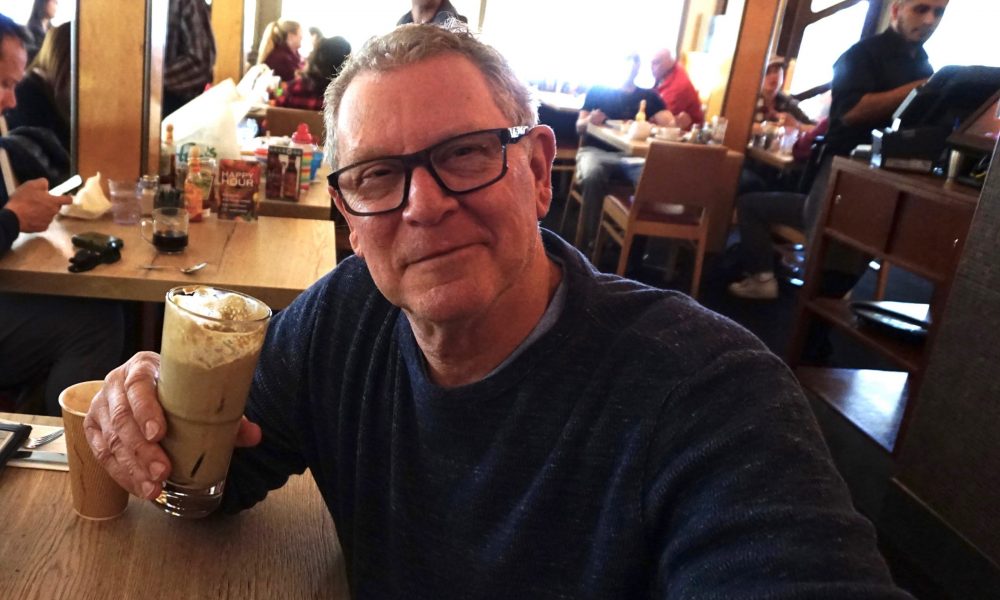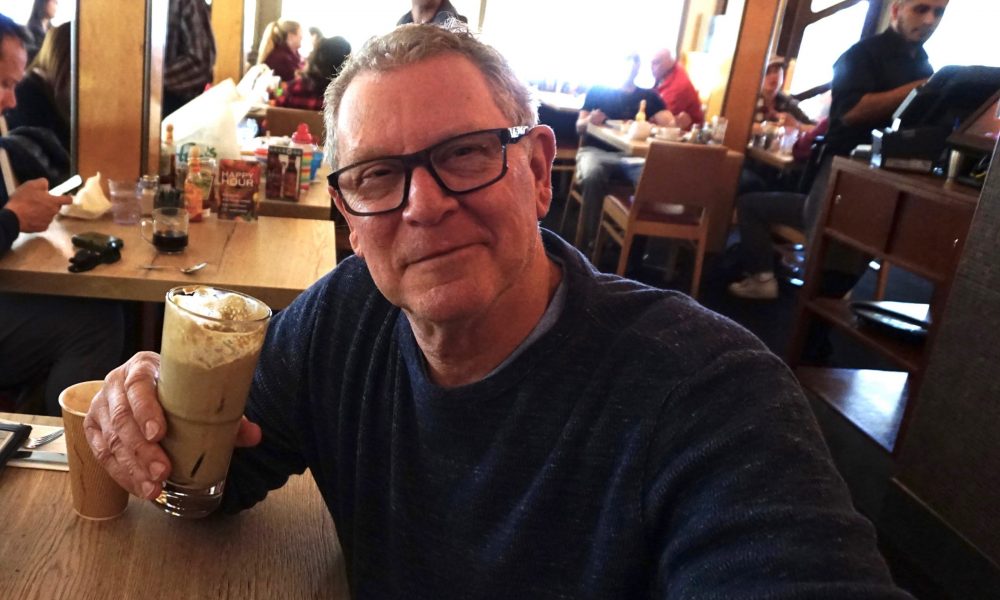 Today we'd like to introduce you to Tom Kaplan.
Tom, please share your story with us.
Hugo's started as a butcher shop back in the 40's and my father, Terry Kaplan, took it over in 1975. He became known for his prime Eastern veal. In 1980 he also took over the gourmet market next door. I started helping my father during the construction phase of transforming Hugo's Fine Meats into one of L.A.'s first gourmet markets & cafes​. While my dad kept the butcher shop running, I managed the market and cafe. Not long after, my dad challenged me to come up with a breakfast menu that was as interesting as a fine dining dinner menu. One of our signature dishes was a "leftover" meal my mom used to serve us. We elevated the dish by using fresh, house-made pasta, fresh parmesan and organic eggs and Hugo's, as a restaurant it is today, began to take off. My dad and I worked together for a dozen or so years before we decided to close the market and butcher shop because the restaurant was doing so well. After he retired, I wanted to expand Hugo's to the Valley and my then partner at Highland Grounds (we opened one of the 1st coffeehouses in LA), Rich Brenner, joined me. We combined the two Hugo's and Highland Grounds, and brought on our financial guy, Bill Kohne, to create the current company, which includes another brand, Hugo's Tacos.
Has it been a smooth road? Our biggest struggles really had to do with situations beyond our control, for instance, when a 4-story parking lot was being constructed right next door. Shortly after, Santa Monica Blvd was being ripped up for new sewers. With all that disruption, it was a very rough year! We also had smaller struggles, like when we introduced healthier dining options, such as vegetarianism and then veganism, in the early 1990's. In the early 2000's, we also introduced gluten-free choices, as well as low oil and low sodium options. At the time we got rid of any processed foods we still had. Sometimes it takes a while for new ideas to catch on. Most all of these changes were made with all the guests' health in mind, even those who weren't concerned about these things, but just wanted everything to taste great, as always. That's one thing we're really proud of – that we were able to make some dramatic changes to our recipes, but still keep our flavor profile intact. Although we certainly had our fair share of bombs. But no pain, no gain!
We'd love to hear more about your business. My dad envisioned "a kitchen producing original and wonderful foods found nowhere else." We think we've done a pretty good job of doing that over the last 37 years and carrying on Terry's legacy: We've pioneered quite a few concepts that seem commonplace now. Having taken on the gourmet market back in 1980, we became one of the 1st farm-to-table restaurants in LA. In addition to the fine dining element of our menus and the elevation of breakfast, we wanted our beverages to be as high in quality as our meals, so we became the 1st restaurant in LA to serve fresh-roasted coffee. We began by ordering it from San Francisco, but eventually I learned to roast coffee myself. Although I no longer do that, I'm still involved with our roaster to make sure our coffee is roasted to our specifications.
My knowledge also expanded to learning about premium, loose leaf tea, which we added to our menu. We've had a tremendous selection over the years, 100's of boutique teas from small farms. From that experience, I created the 1st Chai Latte in 1989, as well as the 1st, matcha, yerba mate and rooibos lattes. My interest in chai led to an interest in Ayurvedic healing and how we might incorporate that into our meals. As I said, we want our guests to truly enjoy the flavors, so often they're not aware of the "stealthy healthy" aspect of the recipes. But many people, more and more, are searching for ways to eat clean food. So, creating vegan/plant-based, vegetarian, gluten-free, sustainable/organic meals is what we strive to do. What I'm most proud of is working with my partners who share my dad's vision of really caring about people. He'd say "treat your staff right, they'll treat your guests right, and everything will be alright." We've set up a really good structure to set our staff up for success. We give our managers structure so they can really serve their staff. We encourage people to be their best. It's a really fun place to work! Our staff gets a really good education about food, diets, wine, beer, tea, etc., and when they leave to later return as guests, they always express appreciation for the time spent at Hugo's, and how much the knowledge they gained has helped them in their lives.
Is our city a good place to do what you do? Yes. – My dad loved what he did. He loved the creative people around him. He was an artist himself. We were passionate about we did. This is a great city for passionate people who refuse to fail. The person with the pioneering spirit who'll work 20-hour days; who'll work by themselves if they have to – for that person, I think LA is the best place in the world to be. LA needs to improve by making affordable housing available. People who are just starting out need a place to live. Our staff needs affordable housing.
Contact Info:
Address: 8401 Santa Monica Blvd. 12851 Riverside Dr. 5046 Cornell Road
323-654-3993 818-761-8985 818-707-0300
Website: hugosrestaurant.com
Email: contact@hugosrestaurant.com
Instagram: @hugosrestaurants
Facebook: @hugos. @hugosweho, @hugosstudocity, @hugosagourahills
Twitter: @hugosrestaurant

Image Credit:
Pictures of Tom and Tom with our chef, Nabor Diaz Prado can be credited to Leslie Brenner. All others are Hugo's Restaurant
Getting in touch: VoyageLA is built on recommendations from the community; it's how we uncover hidden gems, so if you know someone who deserves recognition please let us know here.