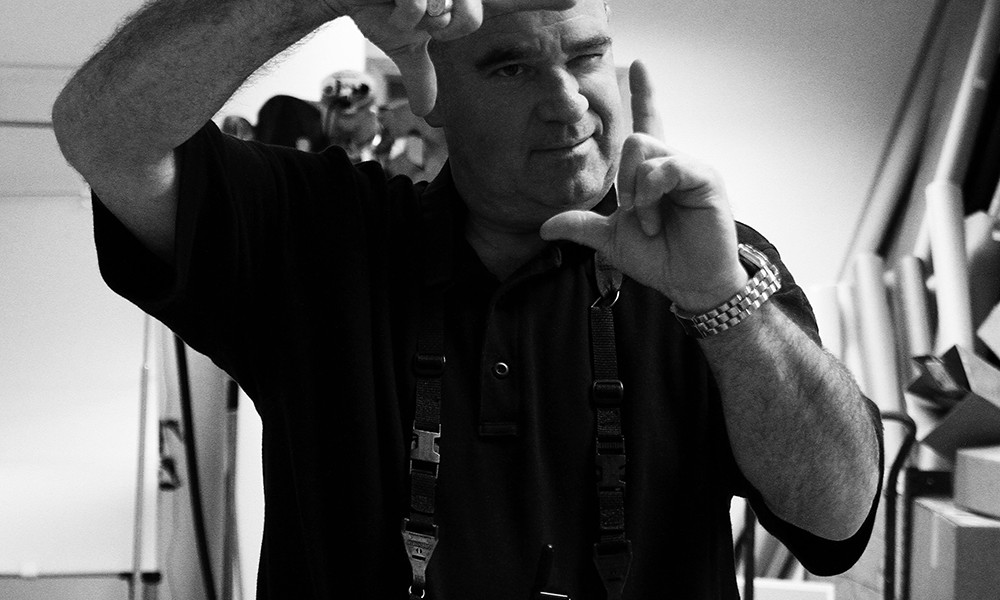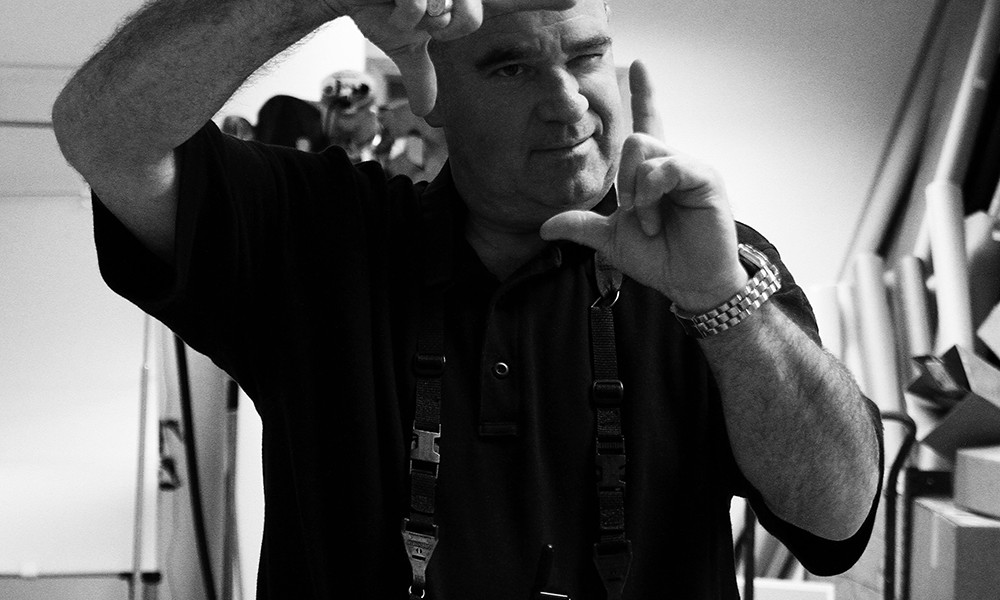 Today we'd like to introduce you to Sean McCall.
Sean, please share your story with us. How did you get to where you are today?
I was given my first camera, a Pentax Spotmatic, at age 12 and was instantly enthralled with shooting pictures. Within 6 months I had converted a spare bathroom into a B&W darkroom and taught myself to print. I almost aways had my camera with me so I wouldn't miss a potentially interesting shot, from people to the nature around me.
By the time I entered College, I was guided to the more traditional path of Economics and Business, mostly at UCLA. I followed that path for the next 10 or so years in the areas of investment and international banking. After a latter 80's "market adjustment" I found this area less satisfying than I had first imagined.
Having a close friend that had been a Parisian model for Dior, I again became fascinated with photography, this time focusing on fashion. Due to my spending a great deal of time at the ocean growing up as an avid surfer, I focused on swimwear. Many of my former surf locations were fantastic for this form of photography, which worked out well. I was both in the environment I loved and working with photography which I also loved.
During my transition to photography, I was employed by a Fortune 50 corporation, a former client of mine, working in their Treasury Department. The "powers that be" knew I was spending all my spare time photographing and beginning to get published, so I acted on a strong rumor that the CEO was not happy with many of the very high image vendor prices and was considering lowering costs by bringing many of the imaging requirements "In House." I immediately worked on a proposal which, to my amazement, was accepted and immediately put into motion.
The 7-year tenure of my corporate experience running the Film and Photography Department had me wearing numerous visual capture hats. In still photography, it included Advertising, Architectural, Event, Executive Portrait, and any number of targeted images for the weekly corporate newsletter. Along with stills there were both Motion Picture (commercials) Video (training and event) photography. For the film/video category I was enrolled in a program they had at UCLA for the working film professional. The professors/instructors there, especially in cinematography, were very experienced. This allowed me to put my rapid learning curve immediately into the projects that followed.
Unexpectedly to most employees, this seemingly titanic corporation became fodder for the corporate takeover crowd. This led to a nearly 50% layoff of the Headquarters employees and left me with a severance package. Within a few months, I opened a studio 3 blocks west of my former employer, on Colorado Avenue in Santa Monica, CA.
The Santa Monica Studio was ideal for the many Photographic and Film projects I was involved in. A majority of the photography I shot was fashion for both catalog and advertising, along with several celebrity shoots. The film projects were typically straight to cable productions and commercials. These were almost always shot on location. The studio became quite handy for "insert" shots and allowed me to organize my large camera and lighting packages.
By 2000 I decided to focus on photography only. I started a fashion/celebrity stock image company that was taking advantage of the burgeoning internet. This grew quite rapidly and my need for studio space grew as well.
Due to many client requests for specific shoots, geared more towards their requirements, I set up 3 stages that were used on a regular basis. This continued through most of the next 8 years until there was another strong "correction" in the US economy.
In 2009 I met up with a group starting an online fashion retailing company and was hired on as Director of Photography. this was a new challenge as I was the only person in the company that was seasoned in visual production. Over the course of their initial fast growth, I was shooting fashion catalog and editorial during the day and building out the almost 15,000 square feet of studio space mostly by myself. Fortunately, I had enough equipment to meet the needs of the 6+ shooting areas that would eventually be built.
Has it been a smooth road?
Copyright theft and images losses have been the most challenging aspects of my photography over the years. The internet has been a "double-edged sword" since it both allows for much easier image delivery, but due to the global nature of it, many countries disregard legal copyright procedures.
So, what should we be on the lookout for, what's next in store for you?
At this time I am involved in opening a new studio to focus on photographing portraits in the areas of acting, beauty and commercial. Over the years my main interest has been photographing people, which I greatly enjoy. With all the various lighting techniques I have learned, created and employed. I will endeavor to photograph both high standard and signature looks for the various portrait markets.
Let's go backward a bit – can you tell us about the most trying time in your career?
Throughout my career I have had instances of "Murphy's Law" – if it can go wrong, it will. One event I recall fairly vividly was when I had moved to a new studio complex, set up all the various complexities of the studio and was, as I thought, finished with that relatively large buildout task. The next month LA was hit with unusually strong rain storms and high winds that caused the drains on the roof to clog, turning the 5,000 sq ft roof into a 3-foot swimming pool. I was awakened that fateful morning by one of my assistants, at the time, informing me that the roof had collapsed turning the studio into a swimming pool.
What about "Wow-moments" – any moments that stick out? Any moments when you felt like you had made it?
I had several "wow" moments over the years. The first were involved with publications in highly prized magazines, As I moved forward in my career these moments seemed to occur based on the person I was photographing. On a handful of occasions, the model, actor or subject of the photograph would exhibit a sense of intensely unique attributes, leaving me with a very strong, positive impression.
Contact Info: