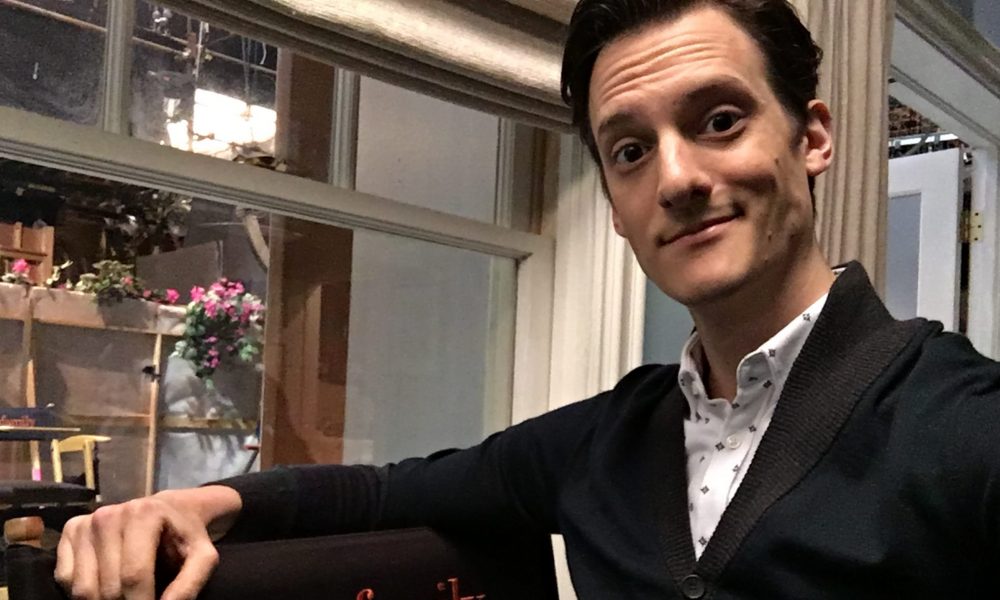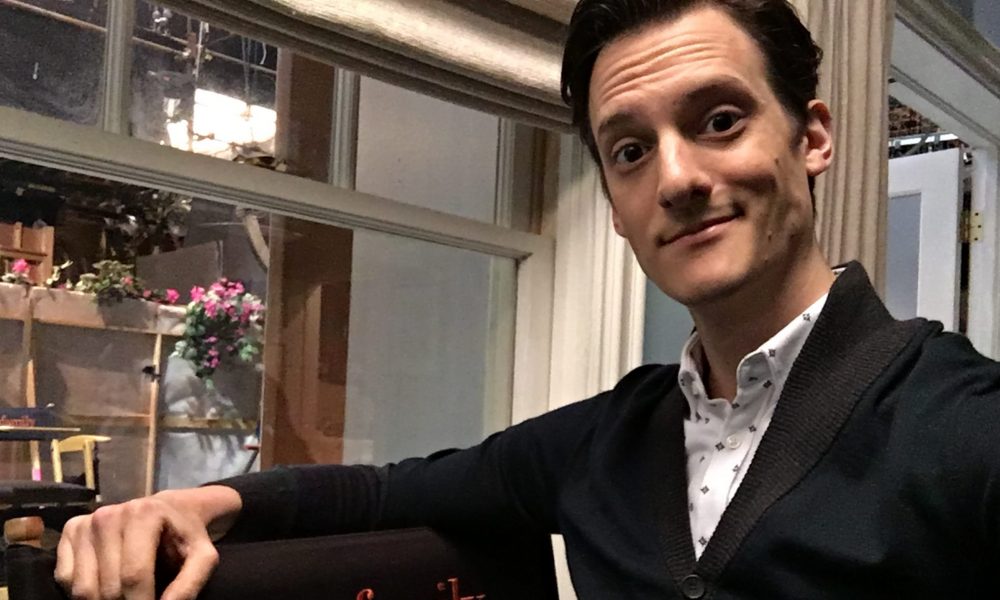 Today we'd like to introduce you to Paul Culos.
So, before we jump into specific questions about what you do, why don't you give us some details about you and your story.
I'm from a suburb just outside of Detroit, MI (holds up right hand and points to a place next to his thumb) and my journey with acting began at the age of nine. Sports weren't my thing. I immediately gravitated towards theatre and dance classes. I wanted to be a musical theatre actor but learned that I was not a competitive singer.
After a billion years of formal acting training (Western Michigan University, British American Drama Academy, and UC Irvine), I started pursuing acting professionally in Los Angeles in 2010 for television, film, and theatre. I was fresh out of graduate school, having never existed outside of the academic setting, and immediately thrust myself into the big leagues.
I knew lots about classical training and I knew absolutely nothing about how the career worked. I didn't know what I didn't know. That first year was trial by fire. Every day, I had no idea how to network with casting directors or find auditions. Getting on television seemed completely impossible. And then, of course, there was the question of how does an actor finds a magical day job that affords the costs of LA living while also allowing me the flexibility to take last-minute auditions and also doesn't crush my soul every day. It felt like a game of survival.
While it was definitely an overwhelming introduction to this career and it was also probably one of the most rewarding periods of personal growth I've ever endured in my life. Amidst all that chaos I still booked a pilot for CBS, I booked my first equity contract for a repertory theatre, and signed with my first theatrical agent. I finally felt like I had some momentum.
One of the best things I did after my first summer theatre contract was join the Antaeus Theatre Company. This quickly became a creative haven for me and it was completely accidental. I was auditioning to take a class in their academy and ended up booking a part in their production of "Peace in Our Time." The experience quickly acquainted me with many company members, and I joined the company about a year later. I'm still an active member to this day.
I love the LA theatre scene. There is so much talent in this tight-knit community and there is an abundance of live theatre to see. If you can't find exceptional work out here, you're not looking hard enough. LA theatre was my touchstone with acting while I continued to expand into television and film.
Finally, in 2015, while playing the titular role in a wild, interactive drinking game version of "Hamlet," my hard work began to pay off. I booked a pilot and worked with David Fincher, which was a master class in filmmaking. It was the opening scene for a new HBO pilot, maybe two pages in length, and we filmed well over one hundred takes over the course of 6 hours. David was effortlessly giving adjustments between cuts to the cinematographer, lighting, makeup, extras, and always having fresh thoughts for each actor to explore. It was like watching a composer build a masterpiece before your eyes. Each take got closer and closer to the vision. The pilot never aired (it happens) but I wouldn't trade that experience for anything.
For the next few years, I was lucky and prepared to continue booking television roles on Showtime, ABC, CBS, as well as indie films, and even toured 28 cities around the country with LA Theatre Works' production of "Dracula."
Today, I still have my head in the game. I love what I do. It's tremendously challenging but I love the hustle. Recent projects include the short film – "Pig" (currently at festivals internationally), the feature film "Golden Boy" which is now available on iTunes/Google Play/Amazon, the world premiere of Sarah B. Mantell's play "Everything That Never Happened" at The Boston Court Pasadena, and "The Velveteen Rabbit" at South Coast Repertory. I recently booked another project but I'm not allowed to publicly announce it yet!
Overall, has it been relatively smooth? If not, what were some of the struggles along the way?
Smooth? I wouldn't say it was smooth. One of the biggest struggles, in the beginning, was my health. I was diagnosed with ulcerative colitis shortly after my 17th birthday, eight months before I would be going off to college, which changed the trajectory of my life. I medicated my issues heavily through college and the beginning of grad school. But in the first year of pursuing acting in Los Angeles, I had a mountain of anxiety and fear of battle, and anyone with colitis or Crohn's will tell you that stress exacerbates the symptoms. And to make it even more challenging, I didn't have health insurance (this was before the ACA existed) so I couldn't see a doctor because I didn't qualify with my pre-existing condition. Long story short, I had to confront my issues holistically with diet, meditation, exercise, and therapy.
But there was a silver lining. Colitis taught me one of my most valuable lessons. Self-care. Self-care is obviously important for anyone, but as a performer, it's a crucial part of product development. I was terribly malnourished, significantly underweight, I couldn't even stand for long periods of time without blacking out. You don't really appreciate your health until it's stripped away. But at rock bottom, I learned to eliminate my ego and find inner strength. I learned tenacity and discipline. And I cultivated an intimate relationship with my wellbeing. If something is out of balance, I do my best to listen and give attention.
The other hurdle as an actor is staying the course. This vocation can seem brutal at times and because your product is thinly veiled with your own identity, rejection can feel personal. You have to keep the flame of creative inspiration alive and become obsessive about the work. I lost jobs that I could have booked because I focused on getting approval instead of exciting myself about the audition material. Sometimes, I've lost a job because I'm not what they imagined for the character. Sometimes, I lost a job because I wasn't as prepared as I could have been. One time, I lost a job because during a chemistry read my scene partner accidentally threw a large prop across the room that hit the casting director in the head. Like, directly in the head.
My relationship with this career is like any relationship; it can be profoundly gratifying and joyous and it can feel burdensome, abusive, and like heavy baggage. But like a good relationship, I have to reinvigorate my love and reconnect with what sparked my interest from the beginning. I actively recall the feeling I had as a child watching a performance that widened my eyes and opened my imagination. I recall an experience of telling a story that impacted others in that same way. And sometimes, I go to the movies or the theatre and let a performance make me fall in love with acting all over again.
What do you do, what do you specialize in, what are you known for, etc. What are you most proud of? What sets you apart from others?
I'm an actor on stage, television, and film. But I've done a lot of theatre. Live theatre is addictive. I've had the privilege of working on some incredible stages around Southern California including South Coast Repertory, Antaeus, Boston Court Pasadena, LA Theatreworks, A Noise Within, Ensemble Theatre, PCPA, Fugitive Kind, LA New Court, and more.
The majority of my work has been Shakespeare and classical work, but every time I do a new play I remember how vital it is to hear new voices. A recent project, "Everything That Never Happened," was written by a Sarah B. Mantell. If you don't know her yet, you will. The play explored Jewish assimilation and the cyclical pattern of anti-semitism throughout history within the story of Shakespeare's "Merchant of Venice." It was a powerful show and sadly became all too real. During our run, the Squirrel Hill shooting occurred in Pittsburgh at the Tree of Life synagogue. The same happened several weeks earlier when Brett Kavanaugh was confirmed, echoing the lead character, Jessica's line: "We have failed, we have failed. We have raised men who do not believe we are fully human." The audience appreciated the relevancy. We need new stories like these.
I've also had the luck to work on television as a recurring character on "Shameless." as well as appearing on "The Middle,' "Modern Family," "Superior Donuts," and more. TV and film has really helped ground a lot of my stage work. Brian Cox taught a master class I did in college and said: "TV and film are like mask work, it consumes you and takes you over." If you're not connected to the material on camera, it becomes terribly obvious when you're lying. We all have strong bullshit meters. So, I've loved that camera work has taught me to be more specific and dig deeper into characters and storylines.
If you had to go back in time and start over, would you have done anything differently?
If there are infinite realities, I feel pretty dang lucky to be living in this one. I've had a lot of wonderful experiences that have led me to where I am.
BUT if I were to mentor a younger Paul Culos, and forever change the space-time continuum, I'd probably say the following:
Be good to yourself. Prioritize alone time and treat yourself on a regular basis.
Keep training. The last thing I wanted to do after grad school was get back into acting classes, but that's kinda like telling a runner that they can stop training for the Olympics once they've qualified. We should always stay sharp and learn more. Flexing the creative muscles is what keeps me feeling healthy as a performer and curious about the work.
Pace yourself. Doing a little bit every day is much healthier than saying yes to every job or networking opportunity or workshop. Learn your limits.
Make more of your own work. The times I've enjoyed myself the most in LA have been when I've produced my own film or stage projects with my friends. It's just more fun and gratifying.
Eyes on your own paper. That's something my friend Julie Meyer always tells me. Don't compare yourself to others. Social media does not accurately reflect anyone's life and it's not a measure of success. It's not the full story. Learn to celebrate everyone's successes. Gratitude and enthusiasm for others ultimately will reflect back to you.
Live your life. Book travel. Visit family. Make plans. It's true that auditions always come when you're out of town, and you can submit self-tapes or adjust your schedule, but no matter what, my life is worth more than any single audition.
Contact Info:
Image Credit:
"Everything That Never Happened" – Jenny Graham
"Miss Bennet: Christmas at Pemberley" – David Bazemore
Both headshots are by David Muller
Suggest a story: VoyageLA is built on recommendations from the community; it's how we uncover hidden gems, so if you or someone you know deserves recognition please let us know here.