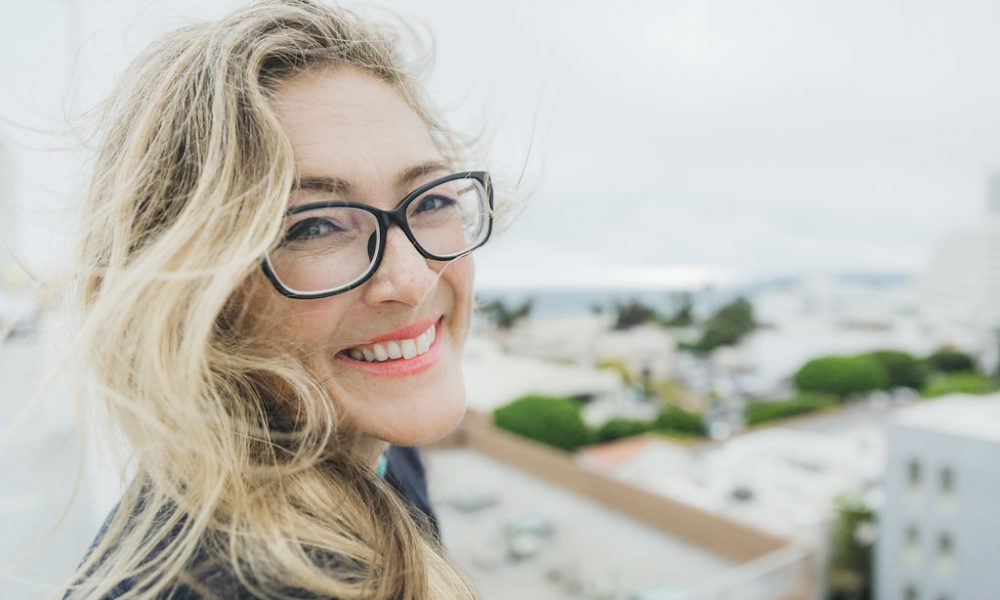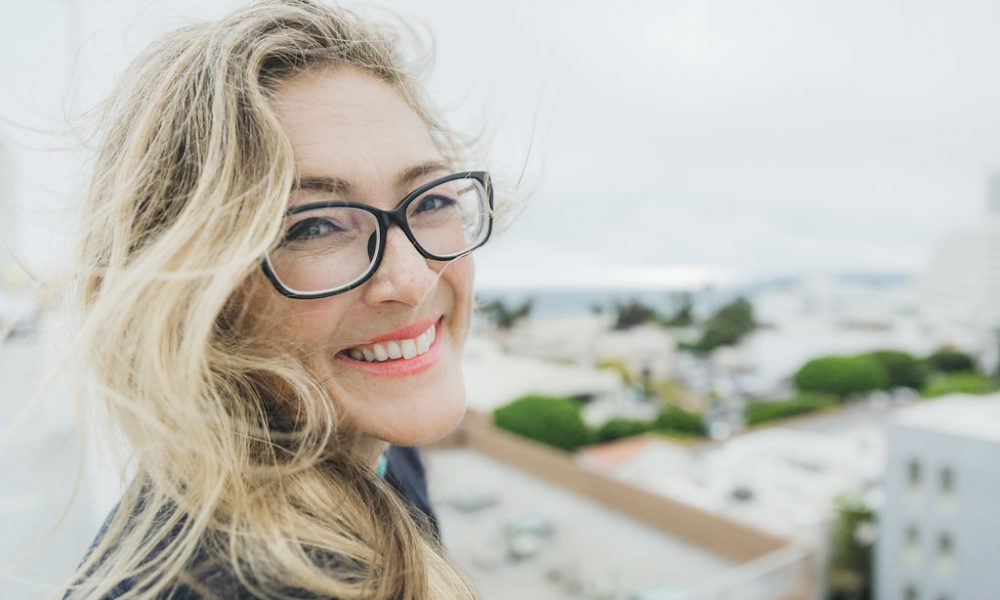 Today we'd like to introduce you to Melanie Klein.
Melanie, please share your story with us. How did you get to where you are today?
I hated my body most of my life. I was never ______________ (fill-in-the-blank) enough, and I'd learned from the time I was a small girl that what I looked like equated to my worth. Unsurprisingly, my self-esteem, confidence, and ability to advocate for myself were firmly bound up with the expectations of others.
This included the expectations of family members, peers, boyfriends (and men in general) as well as the normative beauty standard constructed and peddled by the media industry and society at large.
In short, I spent most of my pre-teen and teen years as well as my early twenties trying to have the reality of my body conform to that unrealistic image of "perfection" and "desirability" (read: worth) that I'd taken in from the culture around me. It was like trying to force a square peg into a round hole. The process of conforming was a torturous process of making myself small literally and figuratively.
I was constantly battling my body against it's needs, will and inner wisdom – pushing and punishing myself severely in the process. Not only that, but I was silent and didn't express my needs, wants and desires. In many ways, I didn't even know the truth of those needs. In fact, not only was I clueless as how to access that truth, I had no idea how to live my own truth… how to be it and proclaim it to others.
I'd always been a seeker, though. Eventually, I discovered feminism and sociology. That's where the inner liberation began. The world around me and my experiences began to make sense in context. Recognizing how I fit into the larger social matrix and how my identity had been informed and shaped in this environment allowed me to cut through my shame.
Maybe there wasn't something wrong with my body. Maybe there was something wrong with the messages the mainstream medic culture proliferated – contorted and unrealistic messages that were raking in profits from my insecurity and from the body image issues of girls and women around me.
My paradigm shifted from one that viewed my body image issues as seemingly personal troubles to understanding them as public issues that were (and are) systemic in nature.
My "sociological imagination" had ignited and it was distinctly feminist. I felt liberated, powerful… and pissed off! This anger became a catalyst for my own empowerment as well as my desire to serve for the good of others.
Personal transformation for collective liberation became my mantra and my mission. I became immersed in deep study and praxis on women's issues and empowerment, media literacy, social justice and systems of power and privilege. I was learning, agitating, organizing, and taking action.
A couple of years later, I discovered yoga and meditation. Yoga provided the practice that rooted the things feminist sociology had taught me. I always say it's one thing to intellectualize self-love and acceptance; it's another to embody and practice it, especially after spending decades learning, practicing and perfecting self-loathing.
The intersection of igniting the intellect with mindfulness practices became the real gamer changer for me both personally and professionally. From that first spark of awareness, I knew deep in my gut that I'd devote the rest of my life to this end and that's exactly what I've been doing for the last 24 years.
Whether I'm coaching clients, writing, speaking, teaching, mentoring or consulting it is all related to raising consciousness and moving toward our personal liberation for the collective good. Because as we transform and free ourselves, we have the increased capacity to show up and serve with fierce kindness and deep love for everyone.
We're always bombarded by how great it is to pursue your passion, etc. – but we've spoken with enough people to know that it's not always easy. Overall, would you say things have been easy for you?
Absolutely not! All along the way, I've not only butted up against structural boundaries but my own internalized oppression in the form of the nagging voices that have preferred to keep me small and contained.
Not only have these voices haunted me and made me doubt myself at some critical junctures along the way, but the old habit patterns that were supported and encouraged by these critical voices would often throw me a curve ball, create a blind spot where I'd go careening into something harmful or unserving as well as slow me down as I re-calibrated and adjusted. As I mentioned, like most of us, I was externally defined. I didn't have an inner reference point, and that led to an abysmal sense of self and self-worth.
My low self-esteem allowed me to accept all kinds of bad behavior from others, excuse violations and boundary crossing as well as supported toxic and unhealthy habits. From disordered eating to orthorexia to emotionally abusive relationships, I was constantly battling uphill to move through what had been acceptable but no longer served me or the work I knew I was compelled to do.
Awareness was key. This awareness came through not only intellectually, but emotionally and physically. My mindful practices allowed me the time, space and tools to become still enough to be present in the truth of each moment. More importantly, I learned how to become present and accept it… then make a new and more conscious choice.
In addition to awareness and practice, it's been my teachers, mentors, friends and sacred communities that have held, guided, supported and encouraged me. I'm so grateful for them and grateful for the opportunity to do the same for others. It has been the most painful and equally joyous journeys I've ever embarked on… and it's not over. I'm constantly unveiling new aspects of myself and moving through discomfort, fear and doubt. This work happens every day from moment to moment.
So, as you know, we're impressed with Ignite! Coaching and Consulting – tell our readers more, for example, what you're most proud of as a company and what sets you apart from others.
I'm an empowerment coach in service of others full potential allowing them to become their most brilliant, masterful, empowered and joyous selves!
I am committed to supporting and cheering people on as they access their authentic voice and proclaim that truth boldly and unapologetically. To me, this is liberation and what life is all about.
How deeply can we connect to this source and allow it to permeate our whole being?
How can we live and share this truth with every aspect of life on this planet?
What that process looks like is personal, unique and varied. The journey is one that begins from deep inside and moves outward. It requires introspection, the cultivation of self-awareness, and the illumination of our blind spots and shadows alike while simultaneously allowing the reflections and bubbling insights to move us into action.
In service of this vision for each client as well as the collective good, I marry my backgrounds in mindfulness, wellness, spirituality, social justice & activism as well as sociological and feminist study and research. Combined with the client's desire and commitment to the process, there's the absolute real possibility to become awake, whole and free.

I work with clients in person in and around Los Angeles as well as virtually worldwide.
So, what's next? Any big plans?
Oh, there's always evolution and shift happening in my work and my world. It's never-ending, right? The biggest change for me personally and professionally is my partnership with Marc Cordon.
After flying solo for many many years, our union has presented me with new personal growth edges and opportunities. It's allowed me new possibilities for introspection and awareness. Not only has this fulfilled new areas of my life, it's changed my work with my clients for the better.
Professionally, we've created our first baby… the Joy Revolution! Not only are we both coaches, but our backgrounds are rooted in academia as well as social justice and community organizing. It just made sense to fuse everything we've got and all we are into something new and exciting… and fueled by joy and an increased joy capacity.
The Joy Revolution is truly more than the sum of its parts and will have many components. The most immediate is The Joy Revolution course.
Aside from personal awareness and growth, the main goal is to have our "graduates" incorporate the teachings and emerge as truly ground-breaking, visionary leaders in their field by using joy as the activation energy for positive change and growth.
It's slated to be a big year for us already, and we couldn't be more excited to share this work.
Contact Info:

Image Credit:
Diana Feil
Getting in touch: VoyageLA is built on recommendations from the community; it's how we uncover hidden gems, so if you know someone who deserves recognition please let us know here.