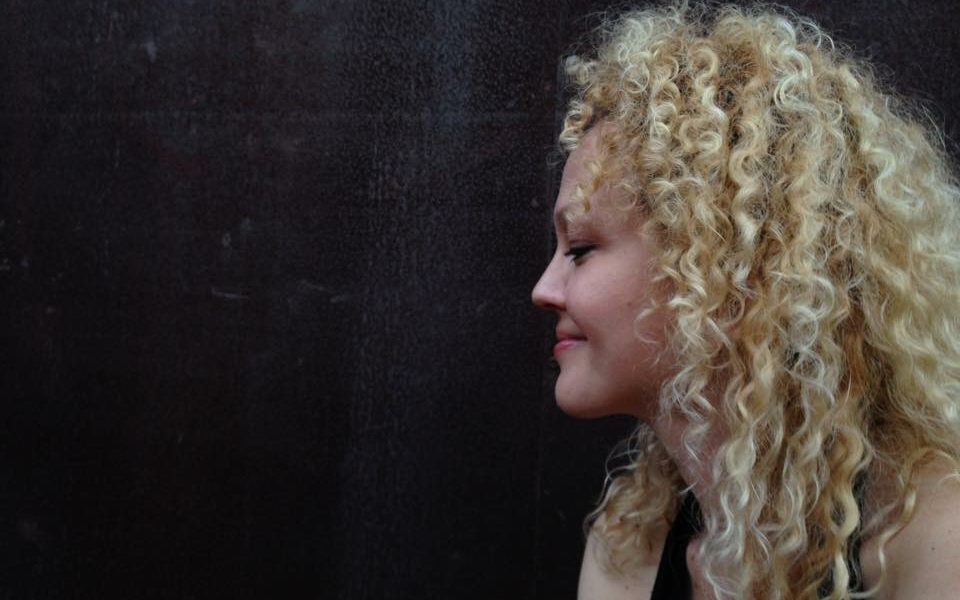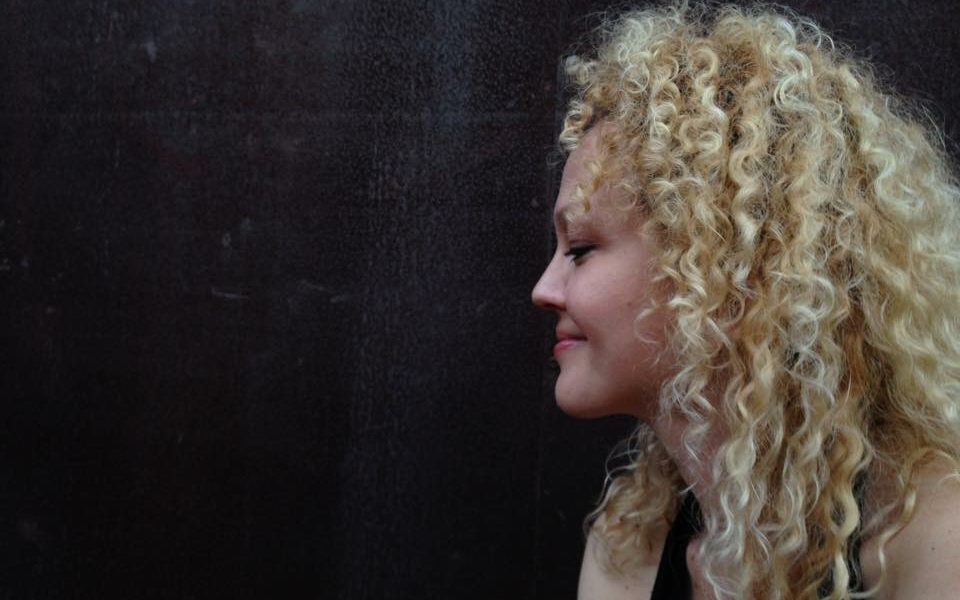 Today we'd like to introduce you to Malado Baldwin.
Every artist has a unique story. Can you briefly walk us through yours?
Looking at me, you might not know it, as I am blonde-haired and blue-eyed, but my perspective on the world is unique, and makes me the artist that I am. I was raised in West Africa and Washington DC by diplomatic parents in a mixed-race family. My name, Malado, is Fulani of West Africa and means 'good luck'. In my bloodline, I represent early immigrants to this country from Europe, and native American Mexican, Swiss, plus so much more that I am still discovering. My artwork often comes from a place of cultural borderlands, and with it an understanding of the richness of cross-cultural narratives.
I have been totally enchanted by art since I was a very young child, and seriously making it since I was about fifteen. I grew up in the culturally rich countries of Senegal and Mali, which were formative in my interest in music and art. Then, in the U.S., I was lucky to go to public schools that had great magnet programs. I commuted between two high schools: a fine arts and a communication arts program. This cross-disciplinary education is the foundation for my focus now in film and art. I also spent a lot of time as a teenager going to museums in Washington DC- where they are free. I think all museums should be free! They are public institutions and sources of shared culture.
I had my first solo show at seventeen, called "Duchampian," which included a dada-inspired feminist zine, a readymade labeled "pot" and a cubist painting of a nude swinging in shades of turquoise, rather than browns. I liked the contrarian rebellious nature Duchamp and dada represented. In the nineties, the art world was very different and people weren't talking about dada much (the impressionists were much more popular), so choosing to focus on this work was a bit punk. As a riot grrrl also in a band at the time, it suited me.
I studied comparative literature in college, which allowed me to tailor my classes, minoring in film and fine art. Gravitating away from the traditional canon, I focused on queer studies, black history, and women's film and literature. I dreamt of going to art school, and finally did for graduate school. Art school was an incredible experience, I felt like I found my tribe. Living in New York for fifteen years was of course hugely influential, there is an amazing community of artists supporting each other there. I still remain very connected there.
I moved to LA five years ago, and love it! It's inspiring to be a part of an expanding art community. My grandparents met in Los Angeles, so I feel like I've come back to my roots.
Please tell us about your art.
As an artist, my goal is to weave new narratives of cultural inheritance. I've done this through paintings that straddle desert locations across the globe, series linking symbolic ornamentation in African,  European and Asian cultures, drawings on lottery tickets that speak to our society's obsession with fantasy and wealth- and through film projects and collaborations- including "Lux/Nox" which re-interprets ancient texts on alchemy in a new visual language.
People will tell you to pick one theme or one style, and that this makes you marketable. I have always chosen to make work that inspires me, following my passions. In my mind this is the true purpose of being an artist; not to limit, but to constantly experiment and grow and see where it takes you. It's about the journey. Being an artist feels infinite and expansive.
In my newest projects (currently underway for a show next month in Los Angeles), I am looking at my own inherited cultures- both genetically and socially. I have created a set of sculptures that tell a story of a re-discovery of my own history: 3D-prints based on Mexican iconography, and a textile embroidery collaboration with tailors in Senegal. These projects speak to a shared aesthetic across religious, social, and historical differences, seeking to unite them. In our current political climate, reaching across borders is essential in recognizing our shared humanity.
What do you think is the biggest challenge facing artists today?
I think the biggest challenges facing artists today are creating unique work that stands out from the crowd, and surviving and thriving financially.
We live in an interesting time. Technology has instigated a new creative renaissance, and it seems like everyone calls themselves an 'artist' now. It makes for a very saturated market. I do think that most people are very conscious of supporting other people's artistic efforts online, 'liking' their work, etc., and that's a wonderful sentiment that builds confidence and community. In my mind, all humans have the capacity to make art and to create, but not everyone should be called an 'artist.' I think that word is something sacred you must work towards and earn, over time.
My advice for artists is to research within and outside yourself: apprentice, go to school if you can, immerse yourself and study art and culture. Take the time you need to make work that is unique to you. Your best assets are your unique perspective mixed with technical learning. Also, if you can, work in interesting fields that support you as an artist. The jobs I've had have not only allowed me to fund my art-making but have also given me the expertise that I carry into my art projects.
Right now I co-manage the studio of Lebanese artist Huguette Caland, whose work I love, and whose career is exploding on the world stage. It's been an amazing experience. I have had previous and concurrent careers alongside my art, in film production, art book publishing (Rizzoli), and managing artistic talent. I started out post-college in New York by temping in creative offices like Art in America and Marvel Comics, working for the African art dealer Merton Simpson, catering for art and political events, painting sets for MTV, and working in the art department on independent films. Over time my skills grew as my job titles increased. Now I make my own films and books, and all these experiences feed my work.
Most artists have to work. Of course there have been times when I have been frustrated about having  day jobs outside of being an artist! Then I remind myself that I have acquired useful knowledge. The goal is to be able to make art full-time: dedicated time and space is something that all artists need. I look forward that- I feel it coming!
How or where can people see your work? How can people support your work?
It has been a busy year! Opening next month, a solo exhibition at Winslow Garage in LA, where you can see my films and sculpture projects. (http://winslowgarage.com).
I recently published an artist book and made an accompanying short film called: "L'Amour Encore" (Love Again) You can order the book here: (L'Amour Encore)
I'm currently finishing a series of paintings and films which I am sharing in private studio visits. I am also working on a screenplay with my collaborative film partner. Reach out if curious, or sign up for my newsletter at www.maladobaldwin.com.
Contact Info:
Website: www.maladobaldwin.com
Email: maladobaldwin@gmail.com
Instagram: maladofrancine
Facebook: maladofrancine

Image Credit:
The portrait of me is by Becky Bush.
Getting in touch: VoyageLA is built on recommendations from the community; it's how we uncover hidden gems, so if you know someone who deserves recognition please let us know here.