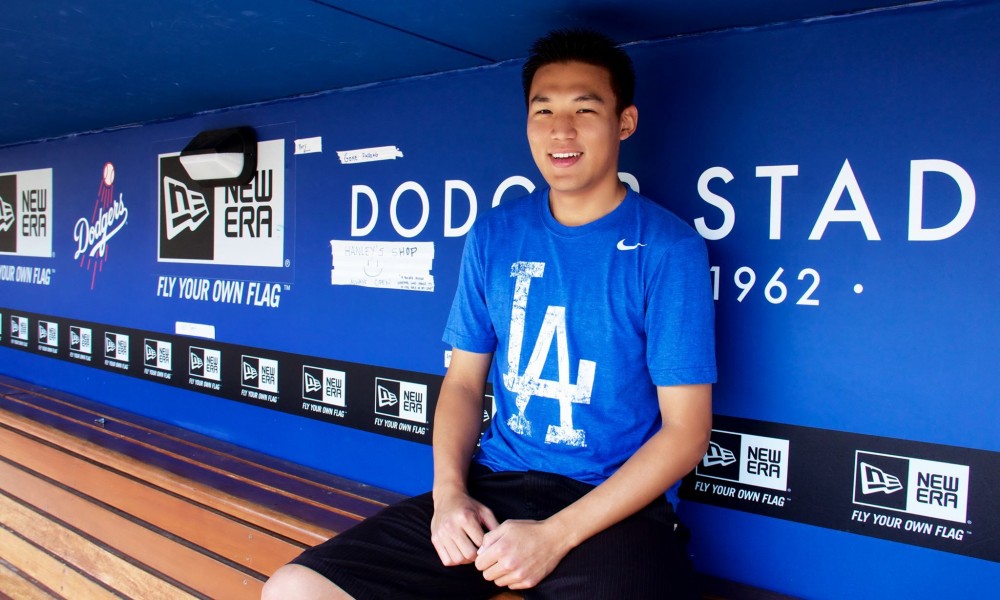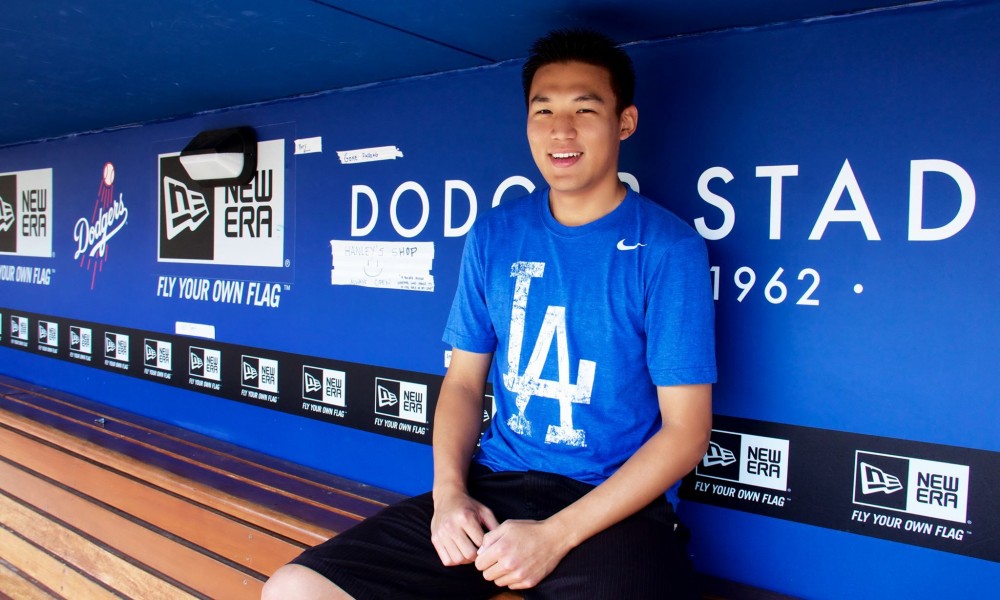 Today we'd like to introduce you to Nickolas Ha.
Nickolas, please share your story with us. How did you get to where you are today?
I grew up surrounded by the beauty of Hawai'i. I have always had an interest in photography and videography, even from a young age. My parents have numerous photographs of me playing with a camera as a child. In terms of photography, I first started out as a landscape photographer, which in my mind is only natural considering you're surrounded by the huge variety of gorgeous scenery that can be found in Hawai'i. I dabbled with that for several years and traveled around the world to do some travel photography as well. I would always be that guy that brought a camera everywhere, even to a casual gathering with friends. I'm not sure when, but at some point, I decided that I wanted to expand my horizons and wanted to try photographing subjects instead. I have always tended to be more of an introvert than an extrovert, so making the decision to shift towards this type of photography wasn't the easiest for me. I knew that photographing subjects would require a lot more personal interaction than photographing landscapes, but it was a challenge I was willing to take on, to not only grow as a photographer but as a person as well. I started out doing portraiture photography, which I thought at the time was the best style for me to ease into working with subjects. I offered to take photos of family and friends, for no charge, with the hopes of getting more experience and improving in an area of photography that was new to me. This is now the area where most of my work falls under. I offer senior portrait sessions for graduates. Eventually, once I got more comfortable working with live subjects in portraiture settings, I started branching out into other styles, such as swimwear (which again, would seem pretty common living in a place like Hawai'i). Regardless of what the subject is wearing or what they look like, my goal is to convey an idea or to evoke emotion in the viewer, whether it's happiness, anger, lust, whatever it may be. I am nowhere near where I want to be in terms of my photography skills (and I can definitely say I am far behind many others in the industry), but that's what is great about everything we do in life; there is always room for growth and improvement and as long as we continue to pursue greatness and get better with every opportunity that arises, there is no telling what heights we can reach. That is what drives me to keep shooting and to continually learn from every experience and any mishaps that I may encounter.
Has it been a smooth road?
As mentioned in my previous response, I am naturally an introvert. It was difficult for me to take that leap into subject photography, especially starting out as a landscape photographer. But, looking back on it now, that was a very important step for me to take, especially in terms of growth, both as a photographer and person. Not many people jump from one type of photography to the other, but I found it very rewarding switching from mainly a landscape photographer to a portrait photographer. This also allowed me to expand to other styles of photography.
Money was also another obstacle. Financially, I was never in a good place to upgrade to the latest and greatest equipment, even though I might have felt that I was ready to take that step. It's true that the quality of the photographer is exponentially more important than the equipment itself, but I can't say I haven't felt embarrassed showing up to photoshoots with an entry-level DSLR!
What are your plans for the future?
My undergraduate and graduate degrees are in the engineering field, so I plan to continue pursuing a successful career in the structural engineering industry. Unfortunately, because of this, photography takes a backseat to my full-time job, but I plan to continue offering my portrait services as well as continue shooting with models when I have some extra free time. Like I have alluded to before, there is no ceiling to your success as long as you continue to learn and adapt based on your experiences. While my opportunities in the photography industry will inevitably become more limited as I progress further into my engineering career, I look forward to welcoming each and every one of these opportunities as they will mean so much more to me. And hey, who knows, there could come a day when I decide to leave my engineering career behind and pursue a career in the photography industry full-time. I guess that is what makes life so exciting and limitless; I don't know where I might end up down the road, but I'm going to make the most of each and every experience on the journey getting there.
Let's dig a little deeper into your story. What was the hardest time you've had?
During my modest time as a photographer, I think two of the hardest times thus far would have to be when I first started out by picking up a camera and when I transitioned into photographing subjects. When I was starting out, I was very unsure of myself and I constantly had thoughts running through my head. Would I even like photography? What if my photos are terrible? What if no one likes my work? While it's natural for anyone to feel timid when venturing into a new hobby, I eventually found that these thoughts don't warrant any attention. Every individual has their own ideas about what makes a beautiful photograph. As I kept shooting and learning from every opportunity I had, I realized that it would be impossible to create a photograph that satisfies the eye of every person in the world. More importantly, I realized that creating a photograph that was beautiful to me was what mattered most. If a photograph I took made me smile, it didn't matter what anyone else thought. This was a very crucial realization for me, especially just starting out with photography. As I gained more experience, I slowly started to ease into consciously creating photographs that would capture the eye of not only myself, but of other people as well. I think building that internal confidence early was really what helped me grow as a photographer. That is not to say that you should be self-absorbed about your work and ignore your critics, but that initial push to help you realize that you might have a chance at being successful in the industry really goes a long way. Also, I've learned that critics can sometimes be your best ally. Critics who voice their opinions to you are usually people who care enough to make an effort to voice their opinions and people who want to help you learn and grow. You don't necessarily have to follow everything your critics say, but at least listen.
As I have alluded to in an earlier response, I was at a crossroad when I was deciding whether to venture into photographing subjects or sticking with landscape photography. Being the timid and introverted person that I was back then, it was a scary thought to venture into the area of photography where I actually had to deal with other people. But alas, landscape photography was losing its appeal and I was itching for something new, a new opportunity to learn. So I made the leap. Looking back, it was one of the best decisions I've made in terms of growing both as a person and as a photographer. It wasn't easy at first. It was terrifying and nerve-wracking, especially with those similar thoughts to when I first started photography creeping back into my mind. But this time, I knew how to handle it and I knew if I walked into these shoots with confidence, I would be just fine. Even though the results of the first few shoots weren't extraordinary, I cherish those the most because that's where I learned and gained the most experience. I threw myself into the fire, so to speak, and doing so was the best way I knew how in terms of getting comfortable with this unfamiliar territory. I've had the pleasure of meeting and working with many wonderful people along the way and I can honestly say that working with live subjects is very rewarding.
Are there days when you feel like you've done everything you wanted to, careerwise – the "I've made it" kind of moments?
I'm not just saying this to say it, but I honestly don't feel like I've made it anywhere yet. I'm just an ordinary guy with a couple engineering degrees that happens to have a passion for photography. I have so much left to learn and so many styles of photography left to dabble with, but if I had to pinpoint a moment or an experience, I would have to say when I got an email from my first paying client. It was very rewarding to receive an email from a prospective client inquiring about my rates for senior portraits for her graduation. After all those portrait shoots with friends and family, it was exciting to see that my hard work was paying off and that my style of photography captured someone's attention. Another moment would be when I was contacted by a model for a swimwear shoot. At the time, I had only worked with a handful of models, all of whom I had contacted first. It was rewarding to see that someone had noticed my work and felt that I could help add to their portfolio. Other than that, again, I don't feel that I've made it. Some would even say that I'm way-way down at the bottom of the totem pole still…which is fine, because as I've said before, it's not a big deal as long as I continue to learn from my experiences and continue to work towards the top. I probably won't reach the top, but again, the journey trying to get there is really what it's all about.
Contact Info:

Image Credit:
Adrianna Boles, Nolan Anderson, Mika Tiffany, Shannon LeClaire, Emmy Ruiz, Kimberly Wheeler, Kimberly Wheeler, Melisa Ege