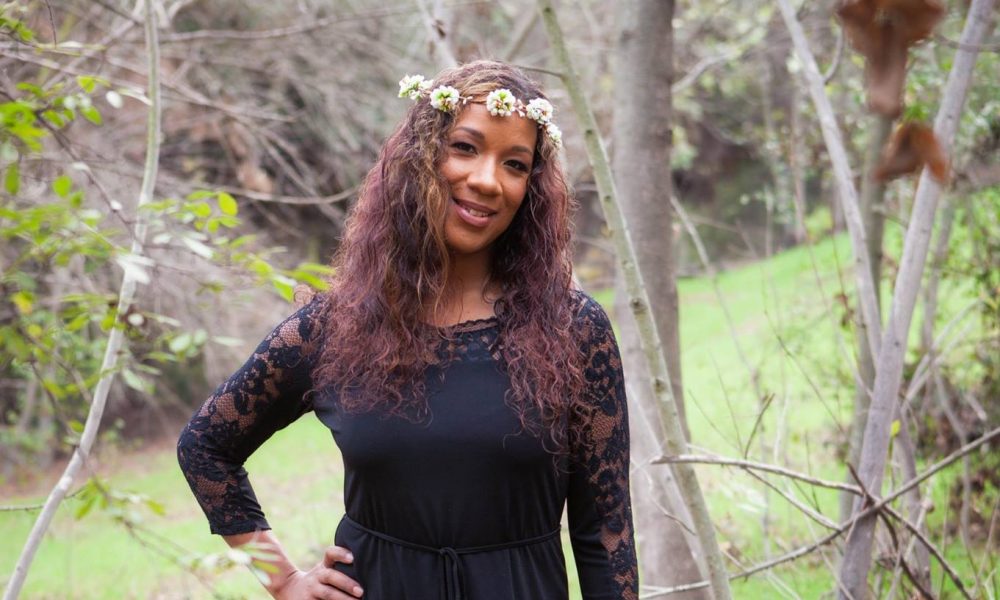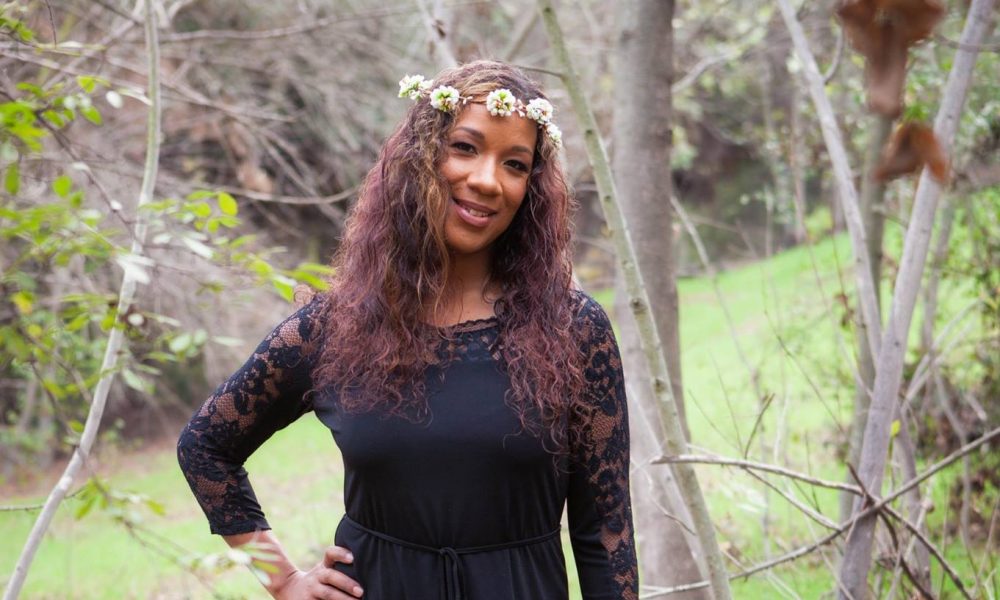 Today we'd like to introduce you to Lisa Mae Brunson.
So, before we jump into specific questions, why don't you give us some details about you and your story.
Wonder Women Tech was born in 2015 after I created a hackathon called Hacks4Humanity to address complex challenges facing humanity. I was invited by the director of the California Women's Conference to build a hackathon for women and girls, and I created Wonder Women Hacks. The Commission on the Status of Women in Los Angeles attended my events within the CWC event and invited me to build an event, with Mayor Garcetti's support that would include the hackathon and a speaker series. In 2015, the vision for Wonder Women Tech expanded into a full-fledged conference and expo. I had no idea how to build a conference or what exactly I was doing. I just followed my intuition and created solutions and did a lot of what I call "Fearless Asking." It was while scouting for speakers and interviewing amazing changemakers in the Science, Technology, Engineering, Arts and Math (STEAM) industries that I discovered a platform like Wonder Women Tech MUST exist in the world. I listen to story after story of women who felt marginalized, discriminated against, shut out, underpaid, underfunded, underrepresented, and simply not provided the same access and opportunity as their male counterparts.
I learned that diversity, inclusion and belonging were not priorities within companies, and as a result, women were leaving the industry or not entering these industries altogether. I also learned that women needed to see other women as role models and to be empowered and celebrated and highlighted for their successes. I learned so much about what the needs are through building the first Wonder Women Tech Conference, which was held at the Playa Hangar where the Spruce Goose was built. More importantly, I understood the needs because all my life, I have lived under the shadow of discrimination, being underfunded, taken advantage of, and simply cast aside as I pushed forward daily to be seen, invested in, and represented. As a Black, Latina and Indigenous woman, born hard-of-hearing with invisible disability, I was passionate about equity, equality and inclusion all my life. I launched a variety of initiatives and platforms, such as EqualityTV, a multimedia network I was working to build in 2010 focused on underrepresented in media which was ahead of its time and was the genesis of Wonder Women Tech. I created the "I Am Equality" photographic campaign which launched in 17 Cities and 5 Countries which went unnoticed by the mass media but was such a powerful event and would be the catalyst for the Hacks4Humanity hackathon. I created a huge campaign called the Love, Hugs and Inspiration campaign in 2008 because I wanted to share love and inspiration with other humans, and I self-published poetry anthology that I wrote and passed it out to people with my hugs. I printed 7000 of them, and when those were finished, I started passing out inspirational cards instead.
To date, I have hugged over 13,000 people which include women, children, men, non-binary, homeless, veterans, disabled, babies, and even dogs! During the holidays, I usually launch a LHI event and I handwrite inspirational messages on Christmas cards and pass them out with hugs at the Grove or Santa Monica Promenade. This year I am thinking of a way to pass out hugs virtually with inspirational messages. These initiatives are born out of my great desire to make the world a better place and to serve Humanity on a greater scale. I am passionate about empowerment and seeing people rise to their potential. I started Wonder Women Tech out of my living room with no budget, and a very small team of people who were not getting paid, and a whole lot of real love and passion for my mission and our work. We flourished through passion, human capital, sweat equity, and my Fearless Asking. Which is what I have used to ask for $100,000 venues, services, opportunities, and sponsorship funding.
Our first Wonder Women Tech Conference in Los Angeles was a success, and it was supposed to be a "one-off event." But I was invited by the Mayor of Long Beach to host our Wonder Women Tech Conference at the Long Beach Convention Center and was offered a three years contract from 2016-2018. However, the success and expansion of WWT saw our partnership grow into a six years partnership with a projected final date in the Fall of 2021. Since its inception, Wonder Women Tech has expanded to London, Washington D.C., New York, Brazil, and hosted smaller events in several cities around the world. I am in awe of how far we have come from sitting in my living room dreaming about making a global impact.
Overall, has it been relatively smooth? If not, what were some of the struggles along the way?
Building Wonder Women Tech has NOT been a smooth road by any stretch of the imagination. We have gone through the kinds of challenges and obstacles that books are literally made of. (I am writing my story called: "Diary of a Female Founder.") Some of the challenges we faced and continue to face is lack of funding. The most frustrating thing about all of this is as a woman of color building a tech conference in an age where Diversity and Inclusion is seemingly top of mind, I am still receiving considerably less funding than my male counterparts and my white female counterparts. Companies like Google will give six figures to a man running a tech conference, or a white female running a tech conference, and they will give us $5,000 with the caveat that they will "see how you do and evaluate for next year."
We were subjected to that year after year, having to prove ourselves and prove our worth. It wasn't enough that we had top-notch programming, speakers, and a state-of-the-art venue. We had to prove ourselves over and over and over and it was debilitating at times and often drained my spirit and those of my team. We also gave away booths to Fortune 500 Companies like SpaceX, who wouldn't even support with $500 but took two booths for two years to participate in our Career Fair and Expo. We gave it to them because we wanted the representation of the big names. We did that for a lot of companies over the years and it was difficult to reconcile our worth as a result. Every few months, someone on my team or even myself would feel broken and we would have to rally behind each other to keep us motivated and moving forward.
For some of my team, it would be too much and I lost a few people who started with me along the way. It was heartbreaking. We have run out of money for an event, at which point I would sell off whatever I could to make it happen, eating ramen noodles and doing without to survive and keep the vision of WWT alive. Or I would have to negotiate with vendors to do the very bare minimum just to get us going. I have hired the wrong people. Our first WWT event in Long Beach, our event planner didn't even show up for the event because she didn't like that. I asked her to please not text me about important matters but instead contact me directly via phone. We had built a friendship through our working together, and when I had to switch into the "boss role" she threw a tantrum and just didn't show up. So my team and I had to run a conference in a convention center on our own. It was a trial by fire moment, and somehow, by a miracle, the conference was a success and the attendees were none the wiser. But the behind-the-scenes was a firestorm.
Later, that same event planner would sue me for $50k on baseless claims and I was made to settle with her. It took me three years to pay off that debt and I was upset that I had to pay someone thousands of dollars who didn't do the work. But I kept pushing forward because the vision for WWT was stronger than the challenges. Year after year, we have faced a multitude of shocking experiences that would have stopped any human in their tracks and given up. But my team and I have been resilient. From the original 5 of us, there are two of us left. The two who began EqualityTV in 2010. We are still the fuel for the work we do today and I am grateful that the challenges have actually made us stronger, smarter, and more intentional with our work and who we partner with and hire.
Wonder Women Tech – what should we know? What do you do best? What sets you apart from the competition?
Wonder Women Tech is a global ecosystem that highlights, celebrates, educates and amplifies women and the underrepresented, including BIPOC, LGBTQ, Veterans, Disabled, Deaf and Hard of Hearing, in Science, Technology, Engineering, the Arts and Math (STEAM) industries. We create conferences, events, programs, Mentor Magic sessions, and D&I and Belonging solutions working together with Fortune 500 Companies, Government entities, Universities, Schools, startups, and communities to build solutions, provide opportunities and access to jobs, mentorship, career development and thought leadership. We are known for being truly inclusive and building an environment that is supportive, loving, kind, and warm. We are known for our outstanding programming that we put together with consciousness and intent.
I personally design the programming for Wonder Women Tech and I spend a lot of time meditating and thinking about what kinds of conversations we should be having, the topics to explore, the programming to build, and the experiences we should have. What sets us apart is that as a leader, I lead with mindfulness and vulnerability. I feel vulnerability is a strength and I bring that to my team, which allows them to trust me, to produce, and to build with me through the challenges and the wins! Our programming has been called inspirational and life-changing and there is a unique quality to it you won't find at other conferences. I feel this is due in part because I am very intentional in what I design and build for our ecosystem.
What is "success" or "successful" for you?
I personally define success through simply showing up every day, even when you want to give up. And I want to give up ALL THE TIME. I have been through the worst burnouts of my life recently, including depression that almost stopped me in my tracks. I was ready to give up this year. I just didn't want to go on anymore as I have poured so much of my heart and soul in this work and sometimes it feels like no one really cares, including other leaders in this space. Perhaps we are all burned out as an industry. But for me, success is recognizing that, recognizing where you need to pivot (as we all do right now) and choosing to go forward out into the unknown and keep pushing forward.
Success for me isn't how much money you have, although that is wonderful and I absolutely intend to be well funded for the years ahead. But it is about the large and small impacts we make. When we see someone get a job through our career fairs, or partner up on a project or initiative, or feel inspired to stay in their field, sign up for coding classes, grab a mentor, or become motivated to do more simply because they were exposed to WWT and what we bring to the table, that is a success! And every day, every month, every event, every year those measurements change because we are constantly evolving and changing. I am grateful for the days I simply show up! I am already successful because I rolled up my sleeves and dug right in.
Contact Info:

Image Credit:
Wonder Women Tech owned images
Suggest a story: VoyageLA is built on recommendations from the community; it's how we uncover hidden gems, so if you or someone you know deserves recognition please let us know here.