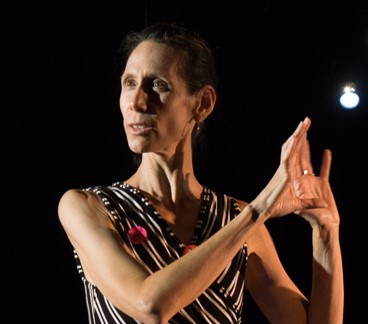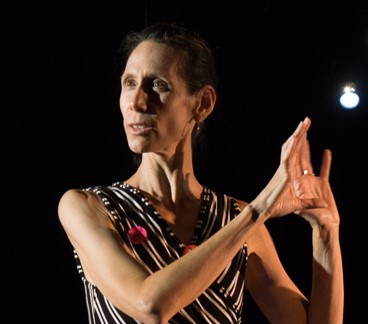 Today we'd like to introduce you to Leigh Purtill.
Leigh, can you briefly walk us through your story – how you started and how you got to where you are today.
My career as a ballet instructor began as a jazz teacher! Right out of college, I interviewed with a dance studio owner in my hometown to be a jazz teacher for her teens. She asked me to teach her a class, which I did. As soon as I was finished, she said, "You're going to be my ballet teacher." I was shocked! Although I had studied all styles of dance from the time I was five, ballet was not exactly my favorite and in fact, I had ended more than a few classes in absolute tears. But I really wanted a job so I said, "Sure!"
That was only the beginning. I spent years educating myself in ballet, taking thousands of hours of classes with professional companies, studying with terrific mentors, and eventually performing myself with ballet companies. I fell in love with ballet when I saw how the students needed it. Then I fell in love with it for myself.
Back on the east coast, I taught in Connecticut, Boston and New York City for 10 years before relocating to Los Angeles in 1999. But it took me a while to find my footing here. Ballet (then) was not as popular a dance idiom in Hollywood simply because the business here requires dancers who are exceptional in jazz, contemporary or hip hop. Many dancers perform in commercials or television/film roles. Recently we've seen a resurgence in ballet's popularity, thanks to movies like "Black Swan" and TV shows like "Flesh and Bone" or reality shows like "So You Think You Can Dance." Which is great for all kinds of dance!
In LA I taught for Le Studio, a well-known dance studio in Pasadena, as one of their teachers for adults and teens. I enjoyed teaching all levels of ballet and pointe and I began doing some choreography for the annual shows, the Nutcracker and spring recitals. Gradually, I started renting space at other dance studios and taught for myself. After a few years of being both an employee and an independent instructor, I decided to go out on my own, and that's when I formed Leigh Purtill Ballet.
I currently rent space at two studios in Los Angeles and La Canada and I am thrilled to be my own business.
Overall, has it been relatively smooth? If not, what were some of the struggles along the way?
My career as a teacher came in fits and starts. Part of the challenge of being a good instructor, of being someone who can connect to her students and find ways to encourage them and support them, is being mature enough to let go of your ego. Teaching is not about YOU; it's about your students and your class. When I was right out of college, I didn't have the maturity to really engage with my students. However, I did have the physical energy and skills!
As I have matured and let go of my competitive nature (we dancers are naturally very competitive!), I have become a much better teacher. But now the physicality starts to wane! While I'm not alone in this, it's still frustrating. Most small businesses don't have this kind of problem. The more established they are, the more successful they become; for a ballet instructor, this is never a guarantee. But just like other businesses, we need to learn new ways of reaching our clients. I am constantly educating myself on new teaching techniques and I engage in conversations with lots of other ballet instructors for advice on problem-solving, financial matters, and personal and professional growth.
Another challenge is the competitive nature of dance in a big city like Los Angeles. In many smaller cities or towns, there aren't as many opportunities for adults to take ballet classes. Here in LA, though, we have an abundance of wonderful teachers and beautiful studios. Students here are very lucky! Teachers, on the other hand, must stay competitive precisely because students have so many choices.
One way I have tried to make myself and my classes stand out is by encouraging a community among my students and part of that community includes a nonprofit amateur ballet company for adults, Leigh Purtill Ballet Company. It gives my students performance opportunities, whether it's a classical ballet like Nutcracker or Sleeping Beauty or more avant-garde work like my own original choreography, while not everyone who takes class with me wants to perform, the chance to do so is there every year. It gives students goals to improve their technique, perform in front of an audience, and become involved in a community of passionate, like-minded individuals. I am truly amazed at the dancers who become involved in this community: they enjoy a friendship I wish I had had when I was dancing.
Please tell us about Leigh Purtill Ballet.
I teach ballet and pointe to adults and a few older teens, from beginner to intermediate/advanced. I also choreograph shows such as Nutcracker, Sleeping Beauty, Alice in Wonderland, and my own ballet, Sweet Sorrow, a Zombie Ballet, which is the first original production of my nonprofit ballet company. I'm very fortunate to enjoy collaborations with other ballet schools as well, which makes productions more complex and helps build community bridges.
Students come to my classes for classical technique without pretension. I don't skimp on technique – and I'm a stickler for proper terminology! – but I also try to engage people with good humor and occasionally fun and unusual class elements, whether that's a Halloween music-themed class or a pirouette workshop to hone their turns.
I believe beginner students, who are often intimidated by ballet, enjoy the camaraderie and support they get from the other students in my classes. I am always happily surprised by the spontaneous applause that occurs in a beginner class when someone who is brand new does something for the first time. It's such a joy to know I have students who want others to succeed. That's a rare occurrence in the competitive field of ballet.
If you had to go back in time and start over, would you have done anything differently?
I would have started earlier! I didn't necessarily trust that I could do it all on my own. While the experience I had as an employee of dance studios certainly has helped me, I believe I would have been fine had I jumped into self-employment sooner.
Pricing:
A single class is $16.
A 5 class card is $75.
A 10 class card is $140.
Contact Info:
Address: Inspire Dance Studio, 457 Foothill Blvd, La Cañada Flintridge, CA 91011
Dance Arts Academy, 731 S La Brea Ave, Los Angeles, CA 90036
Website: www.leighpurtillballet.com
Phone: 323-640-6804
Email: LeighBalletLA@gmail.com
Image Credit:
Leigh Purtill at ArtNight Pasadena 2014 by Dean Wallraff
ArtNight Pasadena 2012 by Ruby Red Specs Photography
All others property and copyright Leigh Purtill Ballet Company