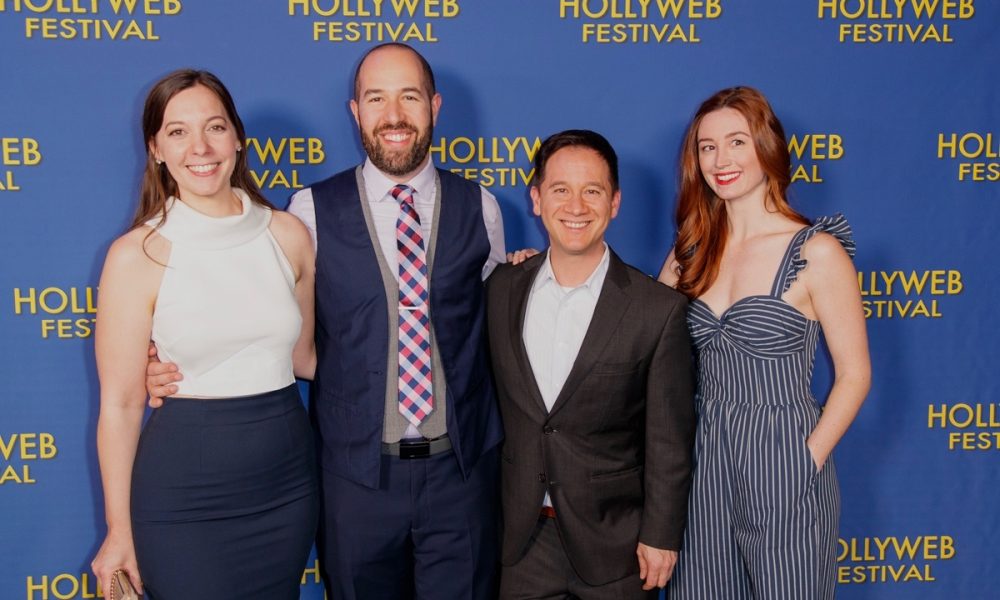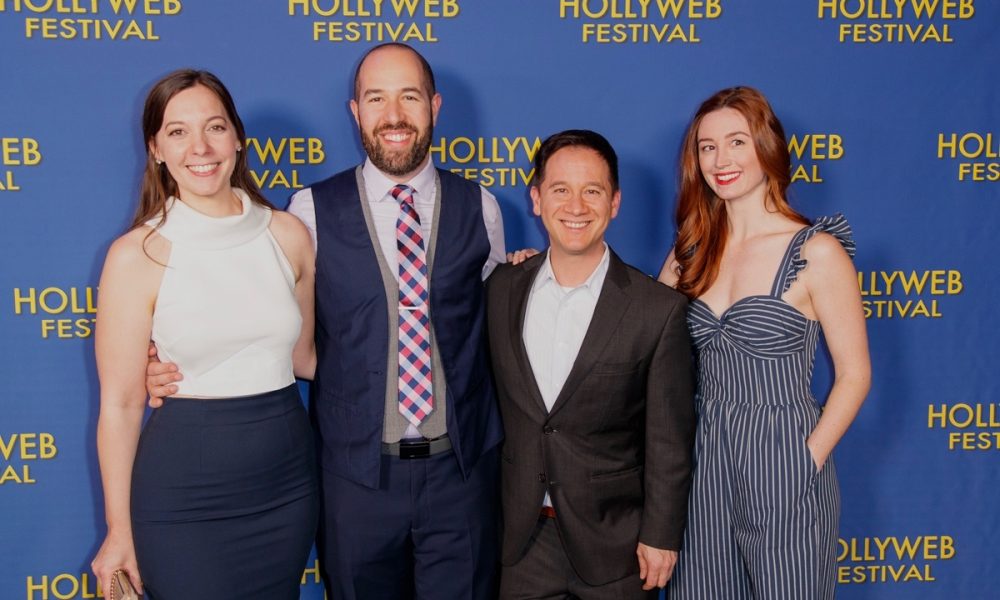 Today we'd like to introduce you to Lauren Klixbull.
Thanks for sharing your story with us Lauren. So, let's start at the beginning and we can move on from there.
I am a director, production designer, and painter living in Los Angeles. I think of myself as an artist who likes telling stories in different visual mediums. My first love was (and still is) painting. It allowed me to express myself and taught me how to look for/appreciate 'moments'. For example, when you are painting a landscape, you are trying to capture the feeling that a place is giving you. As I went on to study oil painting at Carnegie Mellon University, I learned more about composition and light, elements I find applicable in all visual mediums. Eventually, I found that while I loved painting, the static nature of the canvas limited my ability to tell stories, and the more I developed my skills, the more I wanted to use them as a storyteller. From there, I explored other visual mediums including animation and virtual reality but ultimately found that the role that spoke to me most was directing. So I packed my bags and moved to Los Angeles.
I had the desire, but I needed experience. I got myself onto film sets by working as an assistant to producers and directors. I treated those jobs like my own private film school, soaking in and learning as much as I could about the filmmaking process and how sets worked. Combining that experience with my painting background, I began to work in the art department on movies and commercials. I have worked on Superbowl commercials with Tide and Best Buy features films such as Alexander and the Terrible Horrible No Good Very Bad Day, and branded content for Smashbox, Lowe's, Macy's, and Target.
As my career grew in the art department I knew that at some point it would be time to make the jump to directing. In 2017 I put that plan in motion with an independent short form TV series I developed and directed, called "Bunkheads". Since then I have been able to bounce back and forth, still working as a production designer from time to time, while pitching narrative projects as a director and directing branded content for PopSugar and The Home Depot.
Has it been a smooth road?
What's your definition of a smooth road lol. I think starting projects with the knowledge that there are going to be obstacles and preparing yourself for the unexpected is as smooth as the road can get. There are always going to be challenges that you need to get past, but that's part of fun. I don't think you can fully know what you are capable of until you are pushed out of your comfort zone and have to react to last minute problems.
One of the most unexpected obstacles I've had to overcome was actually a personal challenge. This industry likes to typecast people into boxes. If someone meets you as a PA, you are a PA. If they meet you as a line producer, then you are always going to be a line producer. You have to keep reinventing your network as you move up the ladder. I think I got caught up in that mentality when I first started and didn't understand that all of my experiences could be valuable for where I wanted to go. I would use words like I was "just a PA" or I was "only the Asst. Art Director". I forgot to think about how those experiences qualified me to move up. Yes I was a PA but I worked constantly and was given more and more responsibilities justifying my move to Asst. Art Director.
Even later, I was still insecure when I talked about how I was a production designer transitioning to directing. I didn't think about the fact that I have about a decade worth of experience on set. This industry doesn't have a direct path to becoming a director and I was quick to downplay my achievements because it didn't fit into the box I thought a director should be. It's funny, I think this is part of the artist in me. If you ask an artist to price a piece of work they've done and then ask their friend to do the same, the friend will almost always price it higher. It's easy when you are a creative to devalue your work and downplay successes because they don't fit the mold of the standard career journey.
Please tell us about Taurus Road.
For the past couple of years, I've been working a lot in the digital content world. It's a fascinating time in Hollywood right now because the industry has opened up to embrace mobile and digital platforms, which in turn is altering the conversation about what and how viewers are watching. It's fun being part of it all and working through a truly transformative time for entertainment. Some people see that as a scary thing, but I like to embrace changes and feel that there are more opportunities for filmmakers to work than ever.
I have recently teamed up with producer Gabriel Reiter and writer Will Gong to form a production company called Taurus Road. Our first production was called "Bunkheads". Season one is available to stream on Amazon Prime Video and it's about four people stuck in an underground bunker during the zombie apocalypse. The show has a unique style and has a fun spin: roommate sitcom meets horror comedy.
"Bunkheads" will always be near to my heart because it was my directorial debut in television. I directed all six episodes and worked with Will Gong, the creator and writer, throughout the development processes. There are so many moving parts on this project and we were extremely ambitious with our shooting schedule, averaging about 10-12 pages a day. Every day was a 'must keep moving' kind of scenario, but when you are lucky enough to have a team as dedicated and talented as we did, then you never want to leave set. I'm very proud of my work on the show, the amazing performances from our cast, and the positive reception the show has received. Its viewership has exploded with over 370,000 views to date.
Since the show's launch we have been developing several new projects and are currently out pitching concepts for short-form television, traditional TV, and feature films.
Is our city a good place to do what you do?
Los Angeles is definitely the place for anyone who wants to get into film. The community of creatives that exist here are inspiring. Hollywood is still Hollywood, it's the industry hub. Between the commercials, television shows, and movies there are a ton of opportunities for young filmmakers to dip their toe into the industry.
Contact Info:
Suggest a story: VoyageLA is built on recommendations from the community; it's how we uncover hidden gems, so if you or someone you know deserves recognition please let us know here.