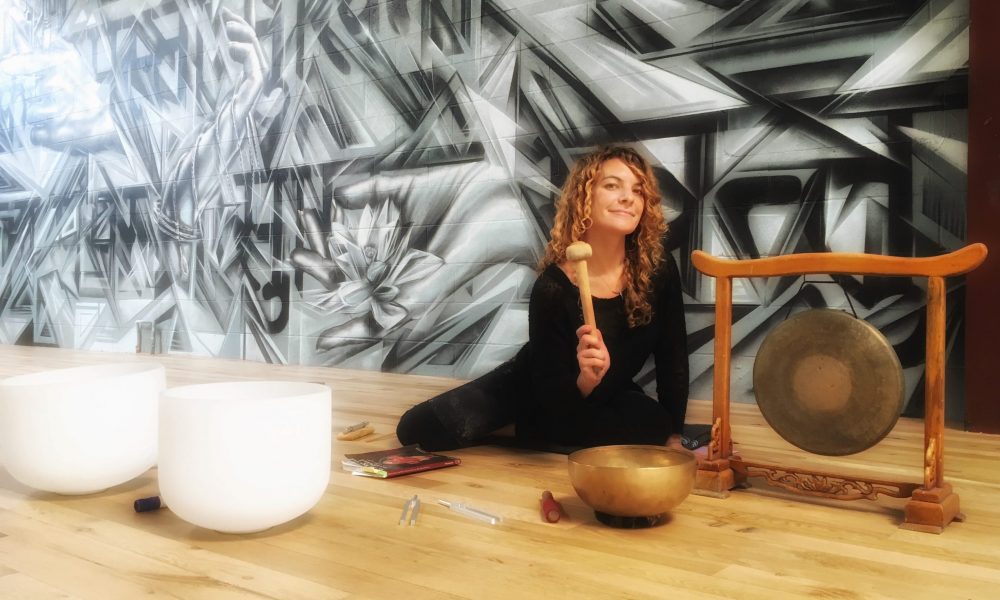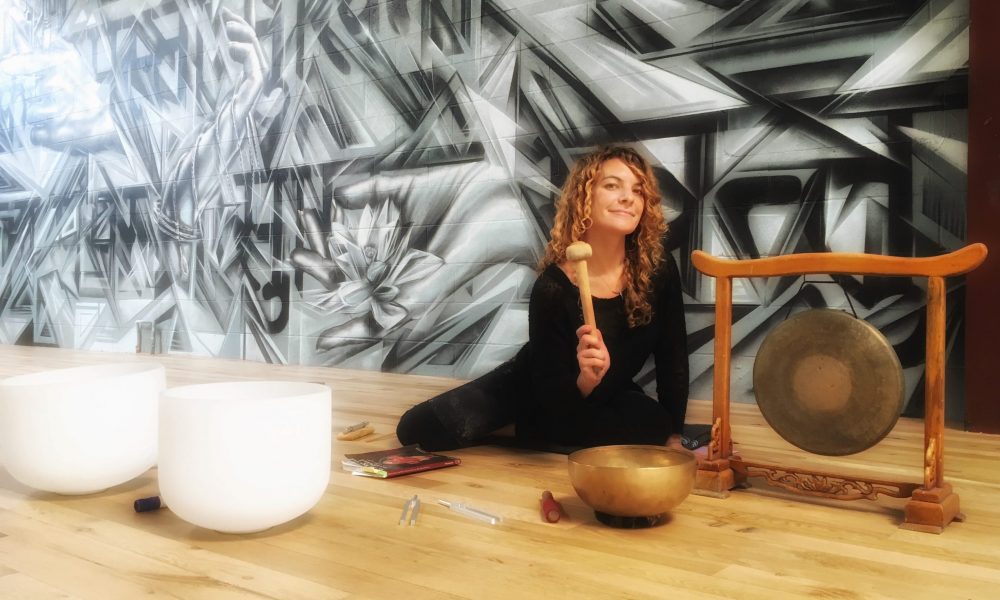 Today we'd like to introduce you to La Mer (Meredith Barko).
La Mer, please share your story with us. How did you get to where you are today?
I am a Los Angeles native, born and raised in the valley. I spent my teen years in Topanga Canyon and grew up in the theater alongside a family in the entertainment business, so much of my formative years were spent on sets + stages.
I studied world theater at Emerson College in Boston, which gave me an opportunity to explore performance as a ritual and recognize art's power + purpose to encourage communal catharsis.
Here, I learned about Augusto Boal's Theater of the Oppressed, which centers around social change, immersing myself in projects + performances that used theater as a tool for transformation.
I also enrolled in this awesome program called The Professional Arts Consortium (aka ProArts) which gave me the freedom to cross-register for courses at Boston Conservatory and Berklee College of Music, where I studied voice as well as West African + Afro Cuban percussion.
One summer, my music teacher took our percussion class to West Africa to study Ewe drumming and dance in a small village in Ghana… this was a game-changer for me!
Like all music lovers, I always appreciated the transformational power of rhythm and resonance, yet having a chance to work hand in hand with a community whose connection to the pulse of life is literally woven into everyone's daily rhythm was life-altering.
Music is the center of all daily activities there… everyone, young and old, sings and makes music while cooking, cleaning, working and playing… babies come out of the womb knowing how to play rhythms of their tribes, it's literally embedded into their DNA.
This experience helped me understand how much has been lost in our mind centered culture and inspired me to reclaim rhythm within my own ancestral lineage in Spain, where I spent time living + learning about Flamenco and Sephardi music (my maternal side is Sephardic, Spanish Jews).
These travels allowed me to experience the intrinsic nature of music interwoven through all cultures, as well as the integral role music has played in personal and communal healing throughout time.
After college, I moved to New York and spent a few years auditioning + performing in experimental theaters such as La Mama ETC and The Kitchen. I also started going to open mics to perform solo sets on my guitar at small venues like Rockwood Music Hall and Pete's Candy Store. It was a great way to meet other musicians and try new songs out in front of people.
After my first year living in New York, I joined as lead singer/booty shaker/tambourine/kazzugle player with a key and drum duo called The Mumbles (who have since moved to New Orleans to create quite a successful career for themselves!).
We toured all over the country… our main circuit traced the east coast from Maine all the way down to Florida.
Tour life was definitely an adventure! I spent about three years living on the road with two dudes and a trailer. It was exciting and extremely hard on my body + mind; long hours spent in the car for weeks on end, food choices often limited to gas stations or whatever we could find open after hours since gigs always ended super late. All of this made me eager to take advantage of time off by attending yoga classes and eating as healthy as possible when I had the chance.
Whenever I wasn't traveling with my band, I was studying yoga with local teachers in NYC, or training with Shiva Rea, my first mentor, in Los Angeles. I used all the money I was making on tour to invest in teacher training and had over 500 hours of practice under my belt + my first certifications in yoga teaching by the time I was 23.
I started teaching yoga in New York and landed a job at an integrative health center that allowed me to teach small classes and private sessions whenever I wasn't touring. This center ended up being like a second home to me. I spent most of my days soaking up knowledge from healers and health practitioners working there.
This is where I was first exposed to Traditional Chinese Medicine, Ayurveda (the 'science of life' and sister science to yoga) and other approaches to wholesome living. It was also the first place I experimented with singing medicine songs I learned in Africa + original lullabies in healing sessions.
After a few years of tour life and the unexpected death of a close friend who had been touring with us, I tipped my hat to The Mumbles to retreat, renew, and pursue an independent musical project that was quietly brewing. I moved into the top floor of a brownstone off the Utica Ave stop in Bedstuy with my lover turned producer at the time and we joined creative forces as a songwriting team.
I learned everything I could about the craft of songwriting and musical composition. I also wrote and co-produced my first solo self titled recording project.
This process altered my relationship to music. I learned how to collaborate with other musicians in a whole new way, and was exposed to the incredible process of musical production. I had a chance to sit in on countless recording sessions with incredible musicians in our home studio. This chapter offered a lot of growing pains and taught me the art of patience and practice in a way I had never known.
After almost 10 years on the east coast, a home break-in where almost all my personal belongings were stolen, and a wild romance finale, I moved home to Los Angeles for a fresh start!
I landed in a Venice surf pad, picked up a few yoga teaching gigs at local studios, and started working in a little speakeasy music venue called Witz End. This place was an indie artist's dream come true! It was owned and operated with love by Jeb Milne, a London born bohemian and showman with a real understanding of music and performance. This guy knew how to run a venue. We booked acts of all ages and genres, and I was able to watch an independent music scene grow and prosper before my eyes. To this day, no other small venue can top the heart and warm vibrations of Witz End. It provided a perfect opportunity to meet other artists and share new musical material, which was flowing out of me like a river after rain after all my east coast adventures. I also helped raise the vibe of the club teaching yoga and guided meditations for the staff before we opened. It was the best.
While planting new roots in LA, I met and teamed up with Venice local and grammy award-winning drummer + producer Andy Kravitz. We started a little performance duo… me on guitars and voice, Andy on drums. We played Witz End and other little LA venues like Hotel Cafe, The Mint, and On the Rox.
Once I had a solid set, Andy and I recorded an EP at the Bordello, a romantic little music studio with murals of Hawaiian waterfalls and beach scenes located just off the Venice Boardwalk… fun fact… I am told Jim Morrison used to live at the Bordello:)
The vibe and setting couldn't have been more perfect for the sandy toed gritty hula girl theme of my music project, Anchor Baby. The whole recording process was dreamy and so rock and roll, lol.
When we finished recording I started working with a full band and focused on booking gigs at ocean conservation galas and beach themed parties. I signed a publishing deal, toured the west coast, and started performing solo versions of my songs with a women-run performance project called "Chix with Pix", organized by actress and singer Olivia May. This opportunity to connect with other women musicians also inspired me to start organizing women's singing circles.
I remember the first time I felt the call to integrate music with healing in a very direct and substantial way… it was summer of 2014 and I was on tour performing as a Sea Minstrel in a circus show with Living Dream Arts, a non-profit organization that brings free performances and circus workshops to underserved communities. Our cast was touring Native American reservations in Arizona and New Mexico, as well as Gulf Coast communities in Louisiana who were hit hard by Hurricane Katrina.
This tour was simultaneously happening alongside my studies in Ayurveda and advanced yoga training. I enrolled in a program with Maria Guerre of the Ayurvedic Institute to receive certification as an Ayurvedic Lifestyle Consultant and was neck-deep in studies about the science of daily living (Ayurveda). So much of what I was learning highlighted the ways in which one could shift diet and daily patterns to embrace the rhythms of nature as a spiritual practice.
Tour life made it extremely difficult to apply what I was learning in my own daily rituals. If I wanted to continue deepening my practice and work in the healing arts, it was clear changes in my lifestyle had to occur.
That's when I started my mantra of integration. I placed the word into my daily thoughts + meditations and, without knowing the answers or where it would lead, began trusting this simple incantation to guide me forward.
I began emphasizing music's role in my yoga classes, bringing fresh playlists every day and offering medicine melodies + lullabies during closing invocations. I booked gigs as DJ + live musician for larger yoga events at Inhale in Venice and Wanderlust in Hollywood.
I shifted from electric guitar with heavy amplification and purchased a small scale nylon string guitar which gave me a chance to offer soft melodies in intimate settings + healing circles around the city. I also started integrating my drumming and percussion skills into offerings.
I bought my first set of singing bowls in 2015 and offered my first sound bath at my home with about 10 trusted participants who had been steadily supporting my evolution.
The contacts I had made throughout the years in music and healing arts opened doorways to spaces and people who were willing to host my evolving sound healing experiences. The more I offered my voice, the more positive feedback I received, and the more heart-centered my offering became.
I continued to hold small seasonal women's circles at my home and started getting booked for events all over the city at studios, galleries, schools, and people's homes for baby blessings, love birdbaths, and healing ceremonies for families coping with dis-ease.
In 2016, I created In Waves, a storytelling through sound project that combines original songwriting and live looping with sound bathing. This project, offered twice a year, has given me permission to integrate my theatrical flair and songwriting skills into sound healing experiences without reservation. It is my favorite offering and continues to be a space where I feel safe to push the boundaries around ritual and performance art.
I started hosting new moon sound ceremonies at La Maida Institute in 2017. Soon after this monthly event began gaining traction, I became Song & Sound Healing Advisor at La Maida, where I teach weekly classes that center around deep listening + the yoga of sound. Here I also began developing a course and training program that continues to evolve in my small group and one on one apprenticeships.
Years of performing in theatrical venues all over the country intermingled with teaching meditation + yoga in studios, gyms, schools, offices, and homes with people of all cultures + backgrounds taught me how to read the energy of any environment and fully entrain with its community in a genuine way. This, above all else, is the gift that has allowed me to prosper.
Furthermore, my studies in the healing arts, specifically Yoga and Ayurveda have brought depth to my understanding of how to attune with nature and my surroundings. Being a perpetual student of these wise traditions has greatly influenced my choices as a music maker, performer, and healing artist. It is also the seed inspiration of my current approach to sound alchemy which bridges ancestral wisdom with the evolving science of sound.
Has it been a smooth road?
Being a sensitive soul in this crazy profit-focused world is a challenge! I have always followed my heart, and my plans/dreams never really emphasized the money part. My plan of action was always to pursue my passion and I trusted the rest would figure itself out.
Needless to say, this way of moving through the world often leads to struggle. I have always been a hard worker and never had a problem pulling up my socks and getting sh*t done to get the bills paid, but it hasn't been a smooth ride. I worked in the service industry since the age of 15 and continually hustled odd jobs like painting houses or handing out flyers on the street alongside education + theatrical projects. I always found a way to make it work. I learned how to be resourceful and how to survive on very little.
Having your passion as your main source of income is not an easy or clear path and comes with an incredible amount of sacrifice. I remember how depressed I often felt as college friends started to move up in their careers while I was still hustling a million odd jobs to barely survive.
There have been so many times when I forgot to trust and felt aimless and lost, so many days where I felt like I was failing and the struggle was all I could see in front of me. In my darkest moments, it was always my closest friends and family who guided me back to trust.
It's also important to note that my meditation and yoga practice literally saved my life more than a few times, bringing me home to my breath, reminding me how to embrace the waves and appreciate the gift of life amidst joy and pain.
Another challenge for me (and so many artists/healers) has been learning to nourish, value and trust the worth of my offering and also teaching myself how to create and sustain boundaries around my work and how I offer it. There is a time and place to offer your services for free, however, the wellness industry often takes advantage of this.
We all know the entertainment and music industry is harsh and unforgiving, however, the healing arts/wellness industry can be far more deceiving. It preaches health and well being, yet often undervalues healers and teachers in a dangerous way.
Companies and corporate studios profit as heart-centered healers and teachers overwork and burn out offering their services for free or for very little. Smaller studios that struggle to stay open in such a competitive market also end up undervaluing their teachers and healers, requiring them to put in unpaid hours without offering raises or benefits.
In this way, the industry actually forces healers and teachers into a position to be physically, mentally and emotionally unable to practice the wellness lifestyle they preach. There are thousands of full-time healers and teachers falling ill, getting into car accidents rushing all over the city, realizing they are on the verge of burn out and eventually having no choice but to step away from their passion and figure out an alternate plan.
I have been on the verge of burnout many times. In New York, I was teaching up to 20 classes a week when I wasn't touring just so I could eat and pay rent… and it still often wasn't enough. I am lucky I was able to reach out to the family for help. When reaching out to family was no longer an option, I ended up putting myself in some pretty unsafe and uncomfortable positions in order to persevere. I did a few things I am not proud of, but those experiences have widened my understanding of the world and given me a greater sense of compassion for those who are drawn to desperate measures for survival.
Major shifts began to occur once I began to understand the value of my unique skill set. In 2015 I claimed my right as a senior teacher and healer with over 8 years of experience and stopped working for free. I raised my rates and learned how to say no, especially to companies and studios who claimed that "exposure" was a form of payment.
I invested in business courses with westside yoga teacher Jahmelia Lindsay. She taught me how to negotiate and approach businesses as a serious entrepreneur. Since then, I started booking my Sound Workplace meditations at companies like Google, Spotify, and William Morris.
One more struggle I feel others may relate to is about the permission to let go of perfection. I used to put so much pressure on myself to prove my worth through my talents/abilities and attain a version of success I had defined as a child. This made it difficult to trust the organic evolution of my path as it, and I changed.
Even as I allowed my heart to lead me, there was still a small part of me that believed I was failing if I didn't attain the goals I had set when I was nine years old and all I wanted was to join the cast of A Secret Garden on Broadway. It took a lot of unpacking to realize how much of my insecurities and feelings around self-worth were wrapped up in other's expectations, former dreams, and visions of a life that did not resonate with the path that was organically unfolding.
My meditation practice and mantra of integration gave me tools to understand, forgive, and surrender unhealthy thought patterns + outdated versions of who I thought I was, in order to embrace who I am still becoming.
What do you do, what do you specialize in, what are you known for, etc. What are you most proud of? What sets you apart from others?
I am a song and sound healing artist. My work uses sound and song as a tool to connect, transform, heal, and inspire.
Through public workshops, corporate workplace programs, monthly sound ceremonies, artistic happenings, and private sessions, I empower individuals, companies and communities to create connections, health and harmony within themselves and their surroundings.
Although I offer private healing sessions and one-on-one apprenticeships, I specialize in communal gatherings and feel at home holding space for and leading groups of people into a powerful connection with their bodies, hearts + surroundings.
I am most confident in my ability to listen and respond truthfully to any kind of environment. I take pride in my ability to resonate and entrain with communities of all backgrounds and experiences.
In the sound healing community, I am most known for my medicine melodies and the way in which I weave my singing and speaking voice into the experience. I am told that my sensitivity and careful attention to group energy as well as the way I use my voice to guide is what makes my gatherings unique.
My parents named me Meredith, a Welsh word meaning "Guardian of the Seas". My nickname La Mer means the sea in French. It is my responsibility to honor my name. This is why marine conservation is also integrated into the nonprofit portion of my business…
I support ocean protection with monthly beach clean-ups, marine conservation watches, and generate awareness as a certified public speaker for Heal the Bay, a non-profit organization dedicated to making the coastal waters and watersheds of Greater Los Angeles safe, healthy and clean. I am told that my ocean awareness updates and monthly beach clean-ups which include guided meditation add to the heart of my offering.
Is our city a good place to do what you do?
Los Angeles provides incredible opportunities to create and develop niche businesses like mine… it's a leading city of conscious expanding practices and I am proud to be part of its evolution!
Five years ago, I was one of a small handful of sound healers offering events. Now sound baths are super popular and every studio has at least one or more sound infused gatherings on their regular schedule.
There are SO many new healers and spaces popping up all over the city every day. It's providing a ton of opportunity and also saturating the industry in a pretty overwhelming way.
There is just a lot more of everything all the time… it's the way of the world… beautiful things catch on and grow like wildfire, especially in the City Of Angels! It comes with challenges and can be unsettling, especially if you are just starting out. I find it inspiring and encouraging to see so many people showing up to connect + listen deeply in communal space! This is what we need! We just have to make sure to remain authentic and grounded in our offerings.
For those who are just starting out and interested in pursuing a career in the sound healing arts, I think LA is a great place to find inspiration! I recommend using the first three or so years to learn everything you can as a novice. I recommend remaining humble and focusing on really learning the craft rather than the social media or other peripheral branding stuff. That can come later. First, learn the craft. Go out, experience all the events and public gatherings you can. Study with people you admire. Reach out to those people and ask to take them to coffee and then ask a million questions. Don't ask for favors from them, but do offer to assist and ask how you can learn more without taking advantage.
After the first 3-5 years, trust that you have earned the right to pursue your craft as a professional. Trust your value, honor your work and all the time + energy you have invested. Remain humble and know you will always be a student, yet hold the awareness that you have graduated into a new chapter.
Define clear boundaries. Do not give your services and offerings away for free to individuals and companies who have budgets to work with. Stand your ground with your exchanges, yet be willing to listen and learn how to negotiate in a respectful and professional way.
Learning how to negotiate within the rapidly growing health and wellness industry (Global Wellness Institute states it's now worth 4.2 trillion and counting) will make it possible for you to volunteer your services at schools, shelters and organizations that would also benefit and truly need what you have to offer.
It is extremely important that we healing artists find ways to share our work with underserved communities.
Like most situations, it is generally best to remain fluid and approach every situation with a willingness to find an exchange that works for all involved. This navigation takes practice. Like every healthy communication, it requires mindfulness + active listening.
We as teachers, healing artists and guides create our own worth. We manifest the value and vibe of our industry. Let's remain steady within our fluidity while we simultaneously create healthy boundaries that sustain, honor, and nourish a healthy life. The name of the game is making sure we are able to fill our own cups so we can offer from the overflow with love.
Contact Info:
Image Credit:
Caitlyn Montgomery, Nyrie Gharibian, Jacques Mordoki, Aaron Baff
Suggest a story: VoyageLA is built on recommendations from the community; it's how we uncover hidden gems, so if you or someone you know deserves recognition please let us know here.