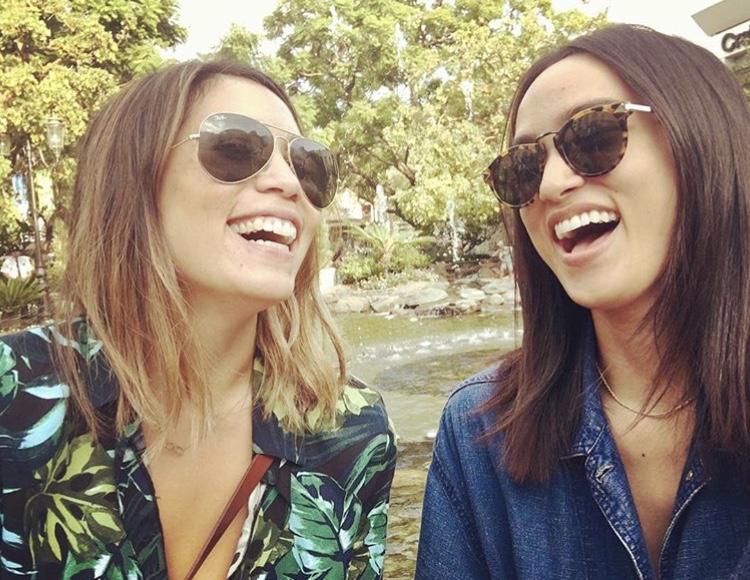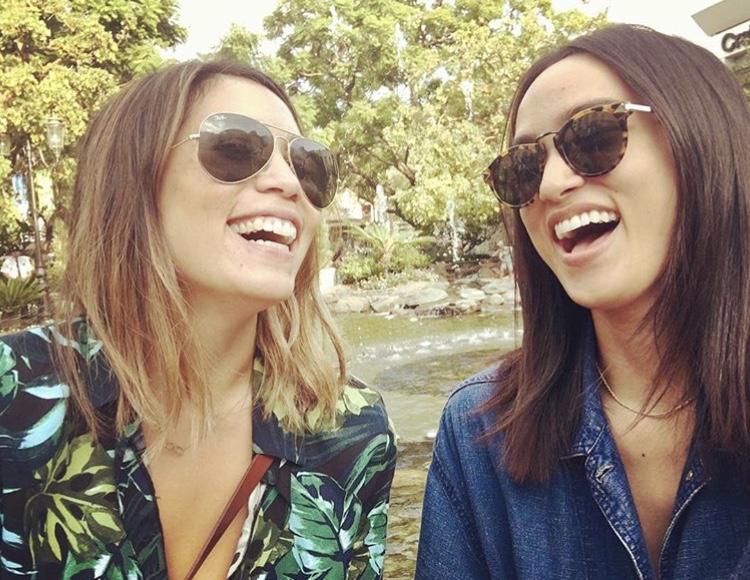 Today we'd like to introduce you to Kristen Gibson and Stacy Lee.
Every nonprofit has a unique story.  Can you briefly walk us through yours?
In March 2016, we volunteered as humanitarian aid workers in Greece to assist with the refugee crisis. While handing out food and clothing and talking to families, two women pulled us aside and shyly asked us if we had any makeup. We were taken aback and unprepared for this request, and sadly, had to say no. However, this interaction continued to resonate with us after we came home. Providing food, shelter, and clothing in crises is essential, but we also realized that there is a need for goods that help provide something equally important, which is one's dignity. After volunteering at the camps, it became obvious that those living there were trying so hard to maintain a sense of normalcy. We saw schools set up in tents, children making toys out of debris, families cooking together, and a makeshift barber shop.
We were incredibly inspired by their resilience. Our brief conversation with those women helped us realize that maintaining one's previously held standards of appearance can be a tool to improve emotional and mental well-being. Within the first few days of volunteering, we were assigned to a refugee camp that was set up in a gas station, which consisted primarily of women and children, and we saw mothers trying to bathe their children in the gas station bathroom. One of our first thoughts was, as difficult as it is for anyone to live as a refugee, there are so many additional struggles that women have to face. A lot of the women living in the camps are mothers, and they often put themselves last on their priority list. However, the mothers are the crux of the family. If they can't take care of themselves, who's going to look after their families? And so, we decided to include hygiene products in our kits, in addition to makeup.
What kind of good or service does your organization provide?
Dignity not Despair makes makeup and hygiene kits for refugee women with donated products from companies and individual donors. While we were volunteering in Greece, we empathized with the female struggle of the refugee women we met. Looking back at our time there, we wished that we would have brought humanitarian goods that were specifically geared towards women's needs. A lot of people don't realize that feminine hygiene products are a basic necessity. We saw hygiene kits donated, but not nearly enough to provide for the thousands of women living in the camps. And as we said, the request for makeup from those two young women continued to have an impact on us after we came home. If you're used to having a certain standard of appearance, and that's taken away from you, it can feel incredibly dehumanizing, especially when you're already living in undesirable conditions. It's these little everyday things that we're used to having and take for granted, that make us feel like ourselves and make us feel human.
We aren't trying to send the message that women need makeup to feel good about themselves, or that this is the only way to maintain your sense of dignity. But for a lot of women, including us, when we put effort into our appearance, we feel good about ourselves. It gives us a boost of confidence, and it affects the way we interact with the world. For the women at the refugee camps, so much of what is going on in their lives is out of their control. And this is one way they can feel a little bit more in control, through their appearance.
Does the current political climate influence your work?  If so, how?
We are aware of the current political context in which we have created this non-profit, and it has fueled our motivation to pursue this. Not only in America, but all over the world, countries are becoming increasingly nationalistic and anti-immigrant, promoting a message of hate. The targeted groups of this hatred must feel as though certain parts of the world are turning their backs on them. This is our way of saying we see you, we welcome you, and you are worthy of self-care, just like everybody else.
How or where can people see your work? How can people support your work?
To date, Dignity not Despair has donated over 1,000 makeup and hygiene kits to women in Syria, Jordan, Lebanon, Mexico, Tanzania, Indonesia, Los Angeles, and Seattle. People can find out about ways to donate by visiting our website at www.dignitynotdespair.org. You can also follow us on Instagram @dignitynotdespair.
Contact Info:
Getting in touch: VoyageLA is built on recommendations from the community; it's how we uncover hidden gems, so if you know someone who deserves recognition please let us know here.