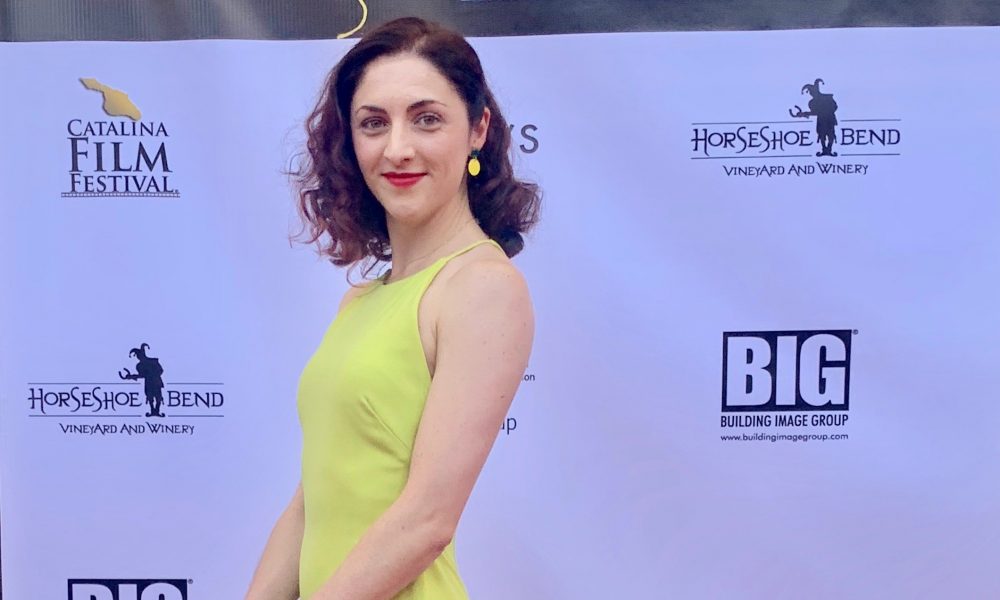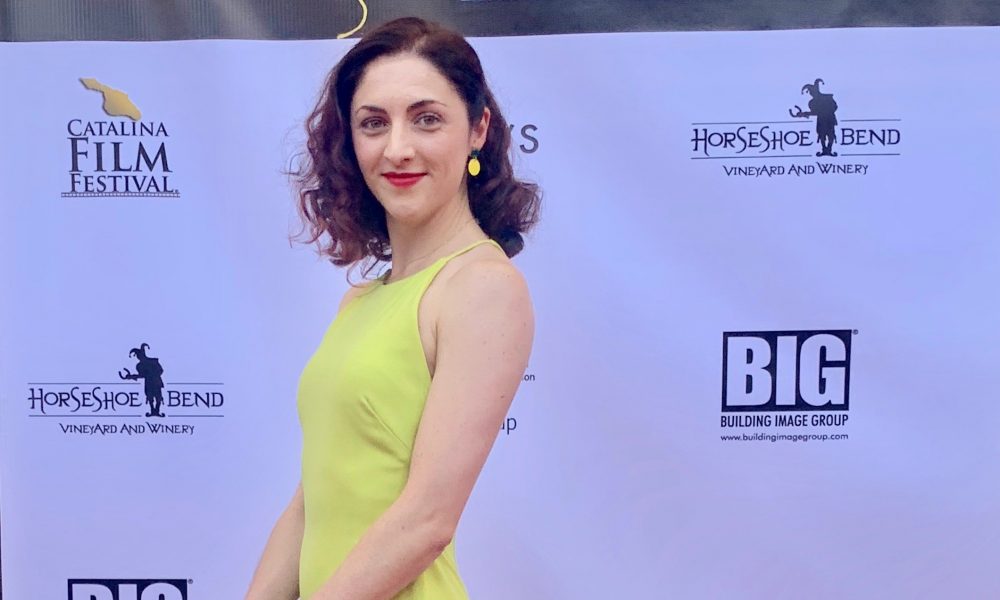 Hi Kimberley, so excited to have you with us today. What can you tell us about your story?
We storytellers often forget the story that we began with, our own, is as much a story as those we weave. To go back to childhood many of my teachers may not have imagined I'd be here now. Academic study, in particular math, was an area that obviously called. Having a tumultuous teenage life, as most teenagers do one way or another, I found solace in imagination and creative pursuits, not just acting, but art, drawing, writing stories, directing (aka at age 9 telling people what world we were playing in today at recess). I relished in the unexpected and making people laugh and brought this play and performance side of my character to almost all walks of life. I was always keen and quick to stand up in front of a class or group and speak my mind or tell a story. My mother was an avid theatre fan and took me to plays from an early age and this certainly fed my desire to get up on that platform and have my turn.
As I got to young adulthood, it became a challenge that I couldn't pull myself away from and I tried my hand at the top conservatoire Drama Schools in London. Once I'd obtained a place at one of these schools, I was hooked and knew I was leaping into this world of performance and it was bye bye to academic work. London was a wonderful place to train and work as an actor, but as perhaps to be expected, Los Angeles always held a shiny wonder in my mind too, so to LA I came in 2014. Not long after arriving though, I suffered a huge personal loss, which knocked me off my centre in a way that I could never have predicted and what was important shifted, and I felt more drawn to telling the stories myself and producing and writing than I had before, so to the beginning of my stepping into being a filmmaker as well as actor began.
Can you talk to us a bit about the challenges and lessons you've learned along the way. Looking back would you say it's been easy or smooth in retrospect?
It has by no means been an easy road! There are some obvious headline struggles, which are not unique to me; the industry being so heavily weighted in favour of men for one thing. Whilst this is gently inching towards a new landscape, we have a long way to go still and the opportunities available for women and/or non cis-males are simply just fewer. Life has got in the way, I booked a great job on a Ryan Murphy show, which subsequently I was forced to turn down because I was physically stuck out of the country and couldn't get back in time, it was absolutely heartbreaking. You work so hard to get to that stage it's such a blow when practical difficulties ruin things for you. Access is also difficult, with the packaging situation in the business, you can be in the mix for a job with other options who are represented by the packaging agent and the chances are the role will go to one of them. Time, perception, too many opinions sometimes can be difficult too. The best thing you can do is be authentic and keep working and growing, which sounds a bit kooky but you can only control what you are doing, not what is happening around you.
Can you tell our readers more about what you do and what you think sets you apart from others?
I started out in this business as an actress, though nowadays I say actor, but I've also added director and writer to the list. Truth is I always was writing, but it's only recently that I've taken ownership of it as a skill and shared my writing. I wish I had done so sooner because it seems to have gone down pretty well. My first film as a writer/director; Mabel, was created for a competition hosted by Soho House, Toronto International FF and IWC Schaffhausen Watches, and in the process of getting through rounds to the final, I decided that win or lose, I would make the film. As it happened, I was a runner-up, but the wheels were already in motion for getting the film made and so many people were encouraging of the script that I was spurred to just do it. I'm a very 'just do it' person, but I'm deeply meticulous and hypercritical of my own work (as well as others at times), which makes me a bit of a perfectionist and I did everything for this film. I had a lot of help of course, but I also have my fingerprints on almost every aspect of it.
I'm very proud of the film, I hope I have created a subtle story that hits people and characters that people connect with. I generally want to move the audience and make them laugh; the feedback is that I'm achieving this, at least in part, with Mabel, so that's a wonderful feeling and makes the many, many hours of hard graft worthwhile. As an actor, one of my favourite gigs, though it was a short job, was a VR film called Dinner Party, which was part-funded by Sundance. It was brilliant because it was a perfect blend of film and theatre in my experience and coming from a theatre training, and having moved more into film, it felt like I was bringing together all the sides of my skills in this job, I loved it! I hope VR film takes off and I can do another one!! There are also the wonderful experiences when you get to work with just great people, it's all about the team and I've been lucky enough to work with some fantastic individuals including some old friends, like recently on The Last Kingdom with Alexander Dreymon.
What was your favorite childhood memory?
In relation to where I am now, my cousins used to spend a lot of time at my house when we were young, and we were always putting on plays for our parents; from full length complicated (probably mostly nonsensical) stories to medleys of scenes, spoofing commercials and everything in between, dance, drama, comedy; you name it we mounted it in the garden or living room!
Contact Info:

Image Credits
Zara Alina
Suggest a Story:
 VoyageLA is built on recommendations from the community; it's how we uncover hidden gems, so if you or someone you know deserves recognition please let us know 
here.