Today we'd like to introduce you to Kellie Jean.
Kellie, can you briefly walk us through your story – how you started and how you got to where you are today.
I was visiting England in the summer of 1999, with my then husband and a one-year-old daughter. While I was there, I got into a conversation with my husband's sister, Elizabeth, about a crystal healing session she recently had which sounded really intriguing. So I went to see the healer that Elizabeth had told me about. That healer was Shirley O'Donahue, who's the director of Lucis College.
After the session, Shirley told me that I had the potential to be an amazing healer, and then began to draw a picture of the sun. I didn't understand why she was drawing it, but I was curious about what it meant. Then she said, "people are going to try to get you to do it their way but you're going to cut your own cloth." Another thing I was curious about. She proceeded to tell me to think of healing as the middle part of the sun and that we are all different rays. I felt connected to what she described. I had an inkling that if I placed my hands-on people I could channel a divine energy and heal people but always thought, "who am I to think I can do that?!"  I shared this with Shirley, and she said that what I described was basically what reiki is and that I should learn it when I got back to Los Angeles. I was in England for a month and went back to Shirley a few more times for a crash course in how to read chakras, feel energy, and use crystals.
I waited over a year to study reiki, as I was busy raising my baby and felt unsure that reiki was really my calling. First, I went to massage school (at I.P.S.B.) and then shortly after I graduated I got attuned to my first level of reiki in January 2001. At the time, one of my massage clients called me, telling me that she had some major issues going on with her stomach. She said that her doctors could not figure out what it was and she was wondering if that "reiki stuff" I did could help. I told her I wasn't sure and that I would give her a free hour session and so we could both find out. I remember being really nervous the morning of her session. So I called Shirley and told her that I was going to work on my first client. I told her how I was planning on working on my client and what crystals I was going to use. Shirley told me that what I was planning on doing during the session sounded great but to remember to always listen to my own intuition. After the session my client's stomach problems completely went away. I was amazed. I actually channeled this divine energy that I wasn't sure if I was capable of! I realized then that there really must be something to this "reiki stuff" I was doing.
One morning a couple weeks later, I was in bed asleep when I was woken by a man's voice. He told me that I was to give people four free sessions each, document all of my work, and treat it as research. I jumped out of bed feeling really happy and excited. The message was so clear, I had no doubt that I was meant to follow this guidance I was just given. I went through my address book and called everyone I knew offering these sessions. I explained that the only thing I needed from them was to agree to come once a week for all four sessions, and to allow me to document what happened during each one. This is how I got started doing reiki and crystal energy work. I gave these four free sessions for my first year and continued to document my all of my work over the next five years.
Has it been a smooth road?
No, it wasn't always a smooth road but I knew I had to follow this path. It was really difficult at times. Hardly anyone knew about reiki when I started practicing in 2001. My husband and I decided to divorce around that time and I was working to help support and raise our daughter. For a couple of years, I needed to take a full-time job and only had time to work on one or two clients per week. I had to take several leaps of faith to get where I am now. The first was to quit my full-time job and start working out of a spa as a massage therapist and reiki practitioner. The next step was to rent space out of a healing center.
In 2010, I opened my own office with a friend who is an acupuncturist. Shortly after that I dedicated myself fully to my reiki and crystal healing practice and gave up doing massage. A year ago, my friend left our office, so I decided to make it my own. I created space for teaching reiki classes as well as offering individual sessions. It's been a journey and I've had to work on letting go of a lot of fear along the way. Each time I have let go I've been amazed by the results. I am always really excited to see what the next step with my practice is going to be!
We'd love to hear more about your business.
I am a reiki master, crystal energy practitioner, and teacher. I specialize in working with the chakra system and how it affects people on a physical, mental, and spiritual level.  My catch phrase has always been, "Helping your body to help itself." Our energy gets really scattered in our daily lives from things like being angry or upset, trauma, injuries, illness, grief, being too busy, or giving too much of ourselves, etc.
These things can shock our systems whether we're aware of it or not. This shock disrupts our natural balance and we need to come back to center.  I help people to retrieve their energy and fully align back into their bodies. When this happens everything else starts to align. We can begin healing physically, mentally, and spiritually. We can then connect to our higher selves.
I think one of the things that set me apart from other reiki practitioners is that I have always combined crystal energy healing in my reiki practice from day one. I discovered how crystals affect the chakra system and overall health of the individual and over the years developed my own method for clearing the chakra system and energy from the physical body. I have also developed a system of hand positions that I use in my sessions in combination with listening to my own inner guidance.
I am most proud of listening to and following my inner guidance and trusting God/Divine/Source and sticking with the path that I am on. I see things so differently now from when I first started practicing reiki. It's opened me up to a whole new world! I am also really proud of the students I have the privilege of teaching. They bring me so much joy and are all individually unique as healers. I am reminded, through them, of how grateful I am for being allowed to have this gift and to pass it on to others.
Is our city a good place to do what you do?
Yes, I think Santa Monica/Los Angeles is a great place for a business like mine. Since people are really opening up to energy work here I think Los Angeles would be a great place for someone starting out. We need as many healers on the planet right now as possible.
Pricing:
90 min session $180
1 hr session $120
long distance phone sessions $120 per hour
Contact Info:
Address: 1526 14th Street, #104
Santa Monica, CA 90404
Website: kelliejeanreiki.com
Phone: 310-570-5112
Email: contact@kelliejeanreiki.com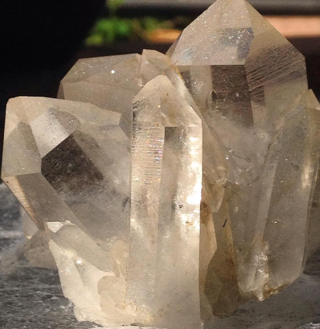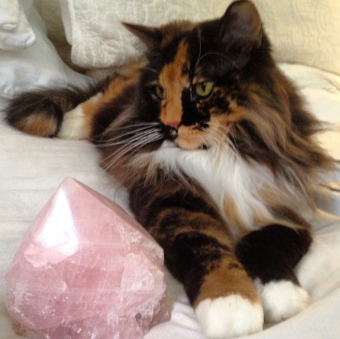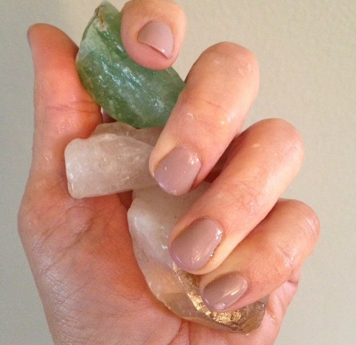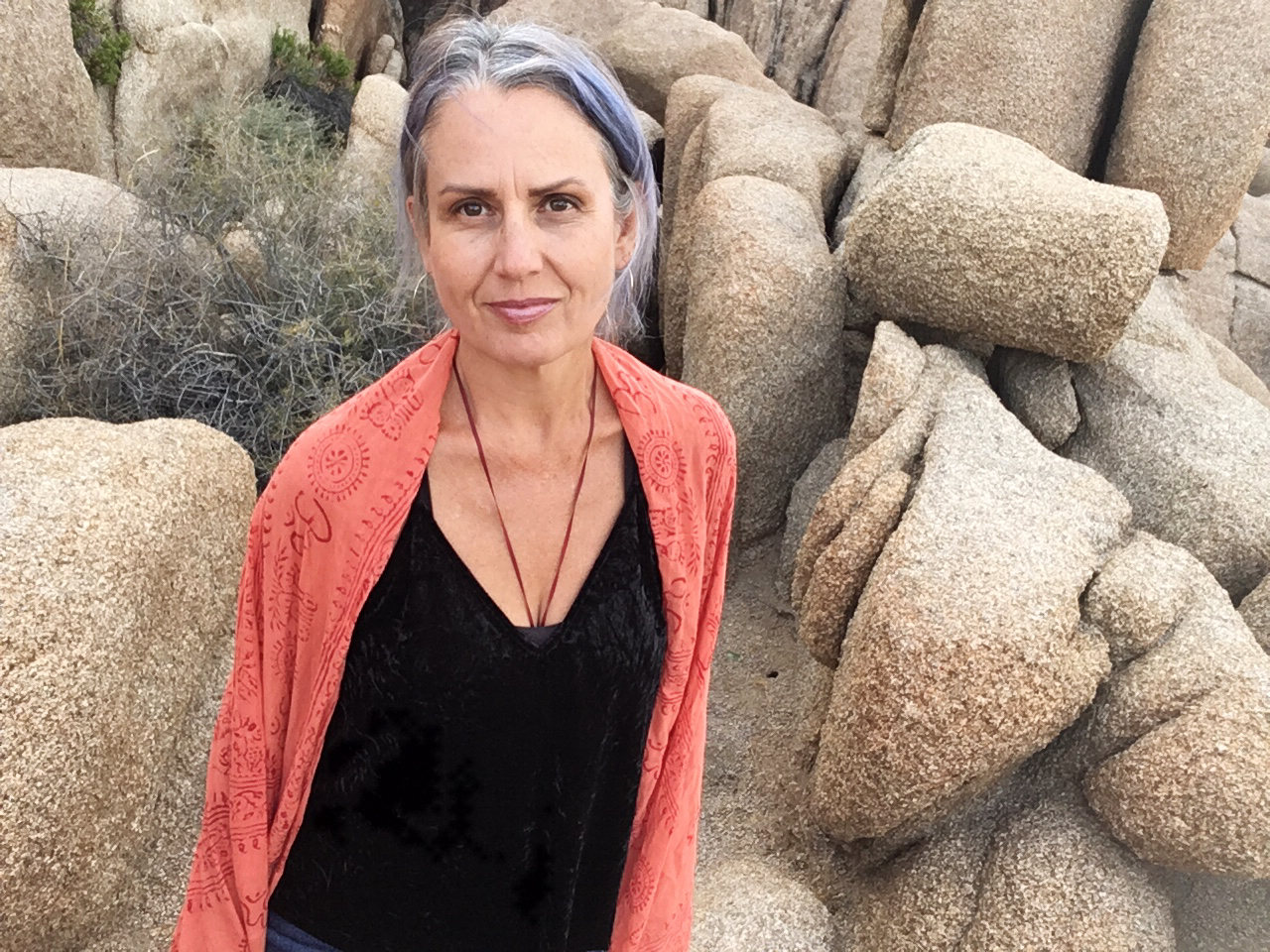 Image Credit:
Kellie Jean
Getting in touch: VoyageLA is built on recommendations from the community; it's how we uncover hidden gems, so if you know someone who deserves recognition please let us know here.