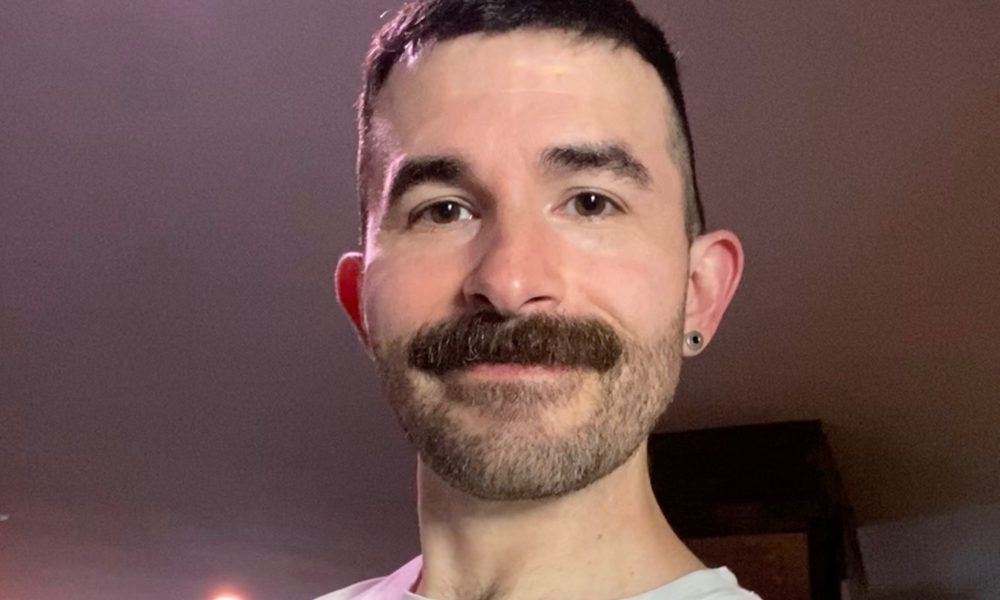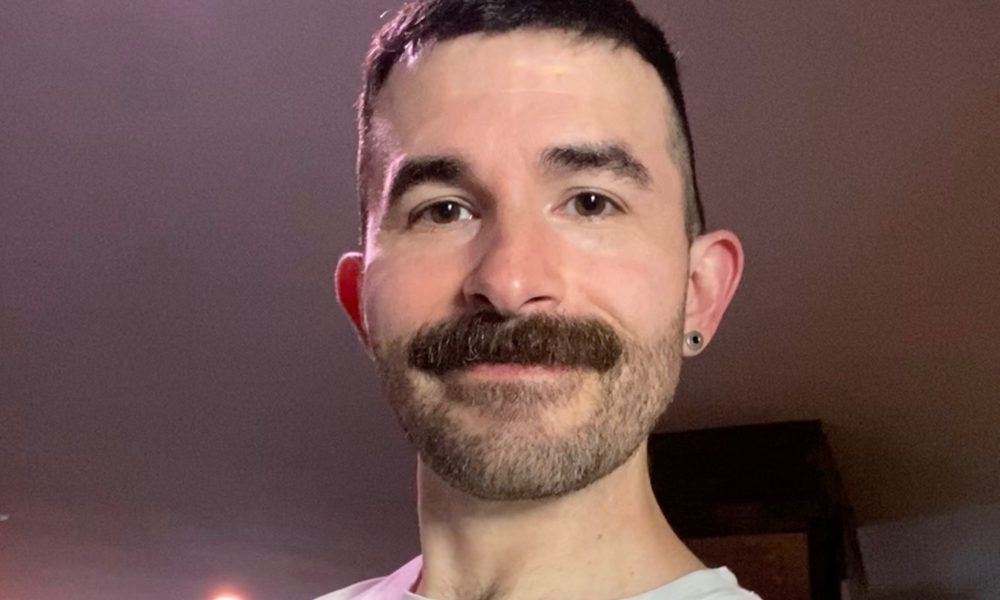 Today we'd like to introduce you to Joseph Carrillo.
Joseph, please share your story with us. How did you get to where you are today?
I grew up in the blank spot between Reno and Salt Lake City, a small town called Elko, Nevada. It's surprisingly beautiful in the middle of nowhere. My house was always a musical and arts-friendly environment. As a child, I was exposed to a lot of different types of performances. My parents had season tickets to a local concert series, which consisted of various touring acts from plays to dancers to musicians. My parents enjoyed movies and musicals. My mom was an oil painter. We had a piano in our house, and when I was 10, I decided I wanted to learn how to play it, so I started taking private lessons.
I also played trumpet and French horn in the school concert band starting in 6th grade, and that led to becoming drum major in the high school marching band. During my senior year, I switched to play the oboe, and that became my main instrument. I received a scholarship to Boise State University and eventually earned a bachelor's degree in oboe performance.
All through high school and college, I pretty much taught myself composition and orchestration. My passion was to get into film scoring, but I didn't know anyone doing it for a living. So at the start, most of my experience consisted of composing incidental music for stage productions. A lack of technology and the inability to record music presented many challenges. Finding solutions to these hurdles resulted in me wanting to pursue composition even more.
As soon as college was over, I moved to Los Angeles with a desire to score films, even though I had no idea what that entailed or how to go about it. I eventually had to get a "day job" and ended up at a post-production facility, which was soon absorbed by a larger corporation. I ended up as the manager of the sound mix crew for Scrubs, The Office, and Parks And Rec, among others. There were a lot of aspects of that job I loved, the people in particular. I spent twelve solid years trying to find my place in the corporate world, but it became clear that it just didn't love me back. I knew it was time to pursue my original passion, music.
So everything was going pretty well. I had started to develop relationships in the industry, among them, my friend and fellow musician, Catherine Joy. We both talked a lot about our career direction and shared advice. She connected me to a few people whom I helped with score orchestration, arranging, mockups, engraving, and music prep. Catherine and I, along with some other musicians, started frequently collaborating; we would work together in different teams to support other people's music projects. Eventually, it became what we now call Joy Music House.
The work with Joy Music House has been really enjoyable as we start our second year. We have been able to do the orchestration, music prep, and score production for the Sundance winner Minari, and Amazon Prime's Homecoming Season 2 (both composed by Emile Mosseri), Netflix's All the Bright Places (composed by Keegan DeWitt), and documentary feature Dilemma of Desire (composed by Miriam Cutler), among many others. At the moment, we have a number of new projects currently in the works.
We're always bombarded by how great it is to pursue your passion, etc – but we've spoken with enough people to know that it's not always easy. Overall, would you say things have been easy for you?
I had a couple of significant roadblocks toward the end of college. I presented a few pieces to one of my music teachers, and they were not supportive at all and were dismissive of what I had written. That was very hard because we never spoke again. I also had a college professor that didn't support my desire to compose commercial music, and couldn't conceive of why anyone would want a job like that.
I remember how hard it was—sometimes still is—to believe in myself when it felt like the world didn't. Every time I thought about giving up, every time that voice would creep in, saying, "You can't," I would think, "But… I know I can!" I think we all experience this in some form or another. One thing that helped me is I have a pervasive curiosity about creating new musical ideas, and that keeps driving me forward. I'll get an idea of something new that I want to try, and I just have to write it down.
The most difficult thing was losing my mom. She was diagnosed with stage 4 lung cancer and passed away in May 2014. My mom and I had a good relationship. We bonded over art and music. I wish she had talked to me more about money and business because she was so knowledgeable. I think she was embarrassed and viewed discussing finances as inappropriate; she was a bit old-fashioned that way. I miss her every day.
We'd love to hear more about your work and what you are currently focused on. What else should we know?
My publishing company, through ASCAP, House of Blackbirds, is just me. I write mostly orchestral and have been incorporating more hybrid elements, like sound effects, or synth, or electronic sounds.
A few years ago, my mom's art group, For Women Art, announced a new exhibit, which would show at the Northeastern Nevada Museum of Art, oil paintings based on the five elements. I asked if they would be interested in a collaboration, and I immediately pitched the idea of creating a soundscape with music to accompany their show. I wrote a five-movement ambient orchestral piece creating an immersive experience. It played on a loop for over two months.
The music I write is very story-oriented. Even in a concert piece, there's a journey that takes place. A great example of this is a chamber piece I wrote for the Helix Collective called Last Ghost In The House. This piece is about the experience of clearing out the house I grew up in, something that several people in the audience identified with. It was beautiful to bond with so many people over something so personal.
That kind of in-depth exploration helps inform the film work I do. I'm always thinking about the story, the characters, and even though I have my own approach, I try to create a sonic world through the lens of the director's sensibility. What story does the director want to tell the audience, how do they want them to feel, and what do they want them to learn?
I have a good dramatic sense—you have to if you are going to work in an industry driven by storytelling, whether it's film, theatre, or writing.
My husband and I love being creative, and camping and our trips to Burning Man are a perfect combination of those two things. We always have unusual projects going on, like making a monster door for bathroom, creating immersive environments for Halloween parties, or turning our front yard dirt patch into a desert cactus paradise.
So, what's next? Any big plans?
I'm in the process of finishing the score for a horror feature called Reaptown, for director Dutch Marich, so there will be a creepy orchestral soundtrack forthcoming. I'm also working on a new chamber piece for a safer-at-home concert, scoring and sound supervising two short films, and there is an audiobook project that I'm narrating and scoring. I've also been experimenting with new sounds, combining orchestral, pop, and EDM styles. And I'm always on the lookout for new projects and collaborators!
This is a strange and intriguing time. It seems like every day there is some new absurd, hilarious, or heartbreaking aspect to our world. We have all been operating under a given framework, which has defined who we are and how we fit into the world. It's hard to conceive of that changing so fundamentally. On the other hand, it's kind of exciting because it's an opportunity to take a hard look at ourselves, what makes us truly happy, and what kind of global community we want to create. I hope these times inspire us to become better versions of ourselves. That will mean more authenticity in our culture and our art, more connection to our fellow Earthlings, and hopefully more love and kindness in all our lives.
Contact Info:
Suggest a story: VoyageLA is built on recommendations from the community; it's how we uncover hidden gems, so if you or someone you know deserves recognition please let us know here.