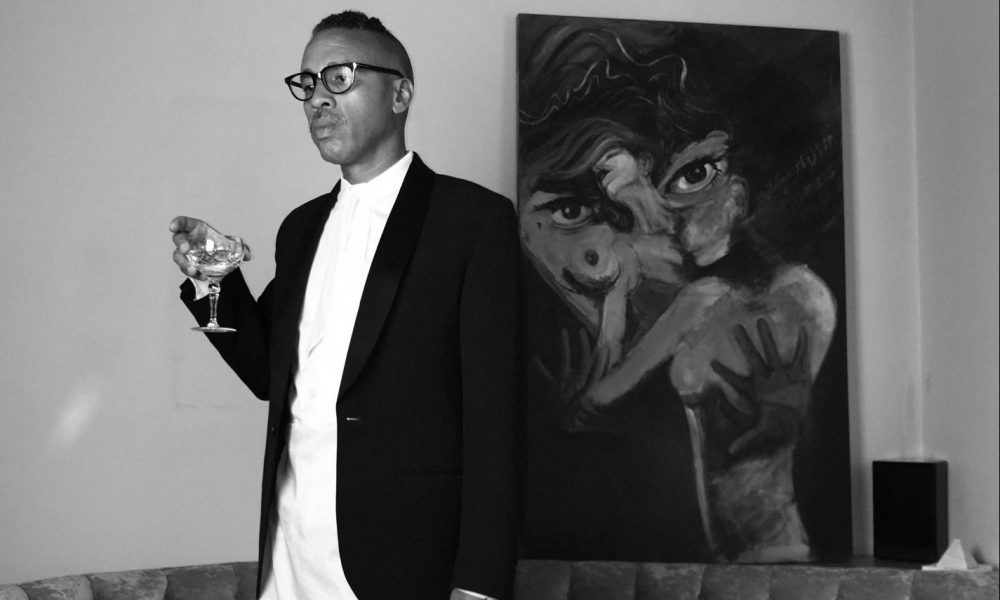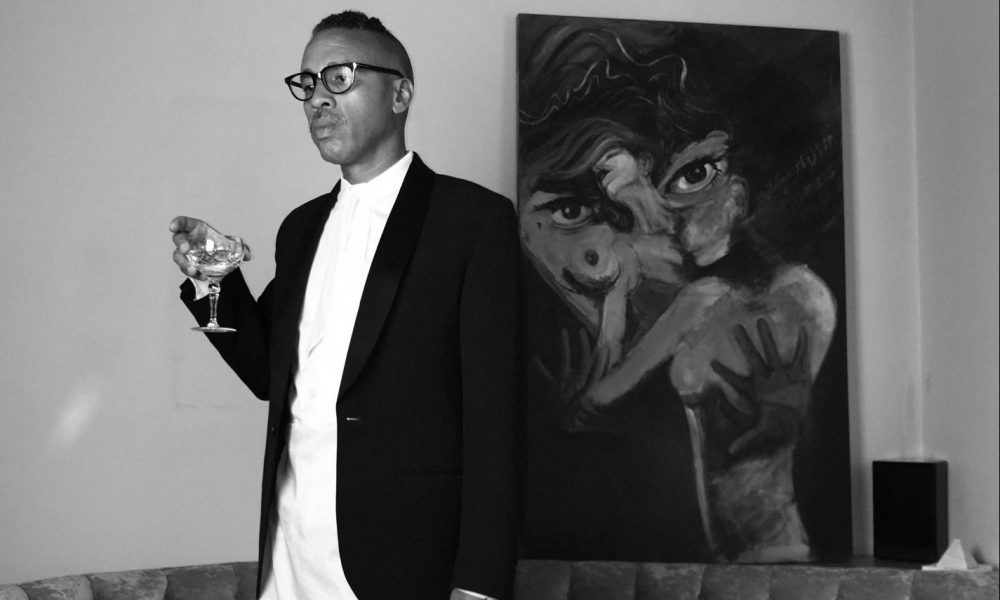 Today we'd like to introduce you to John McDavid Lehman.
Hi John, so excited to have you on the platform. So before we get into questions about your work-life, maybe you can bring our readers up to speed on your story and how you got to where you are today?
The short answer boils down to just three names…Randy Newman, John McDavid Lehman Jr. & Jay-Z
The long answer is slightly more complicated: I think being a third-generation Los Angeles native I have a grand appreciation for the Randy Newman banger "I Love LA" but also know that while it might be our unofficial anthem, it only paints a small but very vivid picture of the city's much larger, brighter canvas. My origin story feels slightly different and perhaps reads a tad less romantic (for I have yet to roll down Imperial Highway with a big nasty redhead at my side…but I'm still young-ish and anything is possible) and just more organic than most working in the fashion industry. Whenever I poll friends and family regarding my career path, there is very little surprise and is usually met with a "but of course" or "naturally" which always surprises me, for the 20 years old me never ever dreamed of a career in fashion design, let alone owning my own business.
Yes, I have always been creative and somewhat passionate but I come from a rather creative and disciplined family, so I assumed my process was simply DNA. I actually wanted to follow in my musician father's footsteps and be a record producer. I was a performance major at USC for the first few years while also working for music veteran Skip Miller. I would attend morning classes on Tuesdays and Thursdays, the rest of the week I would either be working at RCA Records (back when it was on Sunset Blvd directly across the street from the Cinerama Dome RIP) or producing demos in my father's basement studio for local artists. Not that I consider any of what I do work but the reality is that I have been aggressively working at my craft since I was 16, but as the music industry began to shift in the late 90's so did the understanding of my particular set of skills, that and a few long conversations with my dad John McDavid Lehman Jr. (yes, I am a Third) reminding me of the fact that "I really didn't have the chops!" which was yes, harsh but the dude wasn't wrong, so I decided to change my major and received a BA in Comparative Literature in the summer of '98.
For almost a decade, I worked at an LA-based handbag company learning and taking a copious amount of notes before launching my own boutique accessories line, R.B. of McD. Focused on well-crafted leather goods that are designed and manufactured by hand in Los Angeles, we celebrated our 13 years anniversary last February. But it was the fall of 2013 that changed almost everything for me as a designer. In November Jay-Z announced that he would curate the annual Barneys Holiday Guide and around the same time the high-end fashion chain was suffering from a series of racial profiling claims that was beginning to pick up steam with major news outlets. I thought that this might be the perfect time for Barneys to counter with their support of up-and-coming Black designers… me for example! The only issue, I didn't know anyone that worked there and all of my showroom contacts were quick to tell me how competitive the market was and wouldn't make an introduction. I had a name, David Lee (the former CEO) and I had the latter part of an email address (barneys.com) so I decided to draft a letter to Mr. Lee introducing myself and sent it out to literarily every iteration of "David Lee At Barneys Dot Com" …they all bounced back! The next morning I woke up to an email from Daniella Vitale, Barneys former VP inviting me to their HQ next time I'm in New York. Obviously, I replied with a "Ms. Vitale, it just so happens that I will be in New York next week!" On a 24-hour turnaround, I shared R.B. of McD and this new ready-to-wear concept McMarden with Daniella and her buying team. A week before Thanksgiving they sent over a PO for our very first collection (they passed on R.B.)
We all face challenges, but looking back would you describe it as a relatively smooth road?
For me, the beauty of fashion and ownership will always be the high level of controlled chaos! The industry as a whole is built upon a strong series of traditions, you go to fashion school, you intern (you network), you get a job at an amazing fashion house (you network), you climb…more networking, you go solo, you show your latest collection and snag mad POs…REPEAT! Obviously, this is a slight oversimplification of a greater, grander truth but as an outsider that is what the golden paved road to fashion success looks like to me. However, as a creative and an entrepreneur, the road to success can be quite bumpy and is ever-changing. Also, due to my lack of formal training, I feel like I am always playing catch-up but in many ways, it fuels my passion and drives me to sidestep the traditions.
I think the quest for more resources is universal at almost any level. Is there ever enough working capital or skilled craftspeople at your disposal? The answer is a resounding, "No!" but for me, the greatest challenge is locating and building a strong and honest dialogue with my core McMarden community. The present-day culture is so very loud, we are inundated with influence, celebrity and opulence, how can I break-thru the chatter and $20 caviar bumps? Which perhaps is not culturally original for Marcus Aurelius once said:
Begin the morning by saying to yourself, I shall meet with the busybody the ungrateful, arrogant, deceitful, envious, unsocial. All these things happen to them by reason of their ignorance of what is good and evil.
But then again, Aurelius didn't have to stress over the ever-changing IG algorithm and compete with Tik Tok dance challenges…sigh.
As you know, we're big fans of you and your work. For our readers who might not be as familiar what can you tell them about what you do?
Ha, the short answer…"I make clothes!" I think as a creative and at this point in my career but more importantly, this point in my life, my focus circles around longevity and the idea of living forever, but less personal mind, body & spirit concepts and more transcendence through the craft and the tangible garment itself (with perhaps a hint of Dorian Grey for vanity!) Even before they became catchphrases and bullet points posted via the "About Us" I have always gravitated towards the philosophical relevance of slow fashion vs. fast fashion. During those early COVID lockdown days I marveled at what remained important to me personally and my key takeaway was that time is the ultimate luxury. The ability to let a tomato sauce simmer for hours and bone broth for days. To grow red cabbage in the backyard, chop it up, add a little salt, squeeze all of the water out with your bare hands, can it and wait 4-6 weeks for it to ferment and become sauerkraut. Obviously, all the baking of the breads! This is the same series of skills and patience that I apply to my craft so that the McMarden community may have a garment(s) that lives with them (if not forever) a very very long time, and that is the luxury. We see it and depend on it with all of the storied heritage brands, a la Chanel, Hermes, etc. With McMarden still being so young and "boutique" in its approach, it is hard for some outsiders to fathom the rich comparison but this is what I aggressively strive for, this is what I present to the community with each collect and I think, I hope, this is what the community expects from the brand.

We'd love to hear about any fond memories you have from when you were growing up?

I was recently on a first date and she asked me the same exact question and man, she really caught a dude off guard with, "what's your favorite childhood memory?" Ha! For me, there are moments that brought me great joy as a child and then there are moments that unknowingly shaped me into "this"! The joyful moments undoubtedly revolve around movies! I remember both my mom and dad taking me to see E.T. at the Cinerama Dome. Of course, the movie is a classic but it was the whole process that stood out for me. We waited in line for what felt like hours to get our tickets…for the next day! That was my first big lesson in the importance of patience (because time is a luxury! See how I brought it back?) The other big childhood movie for me was Raiders of the Lost Ark. My Uncle Paul took me and my cousin George to see it at the old Village movie theater across the street from USC. I was too young to piece it all together then but that movie was really transformative for me, for like fashion, it's all about the layers! It is Spielberg yes, but what is that movie without John Williams' score, the big horns that hit every time Harrison Ford jumps into action, or Alfred Molina (dude Alfred Molina) rubbing his hands together when Indiana swaps out the golden statue. Everything must hit all at once or something great and timeless can instantly become a failure. I can have great design, and great construction but if the fabrication is mediocre what is the point at all?
Also…LEGOS! Legos brought me great joy as a kid. Is that too on the nose?
Contact Info: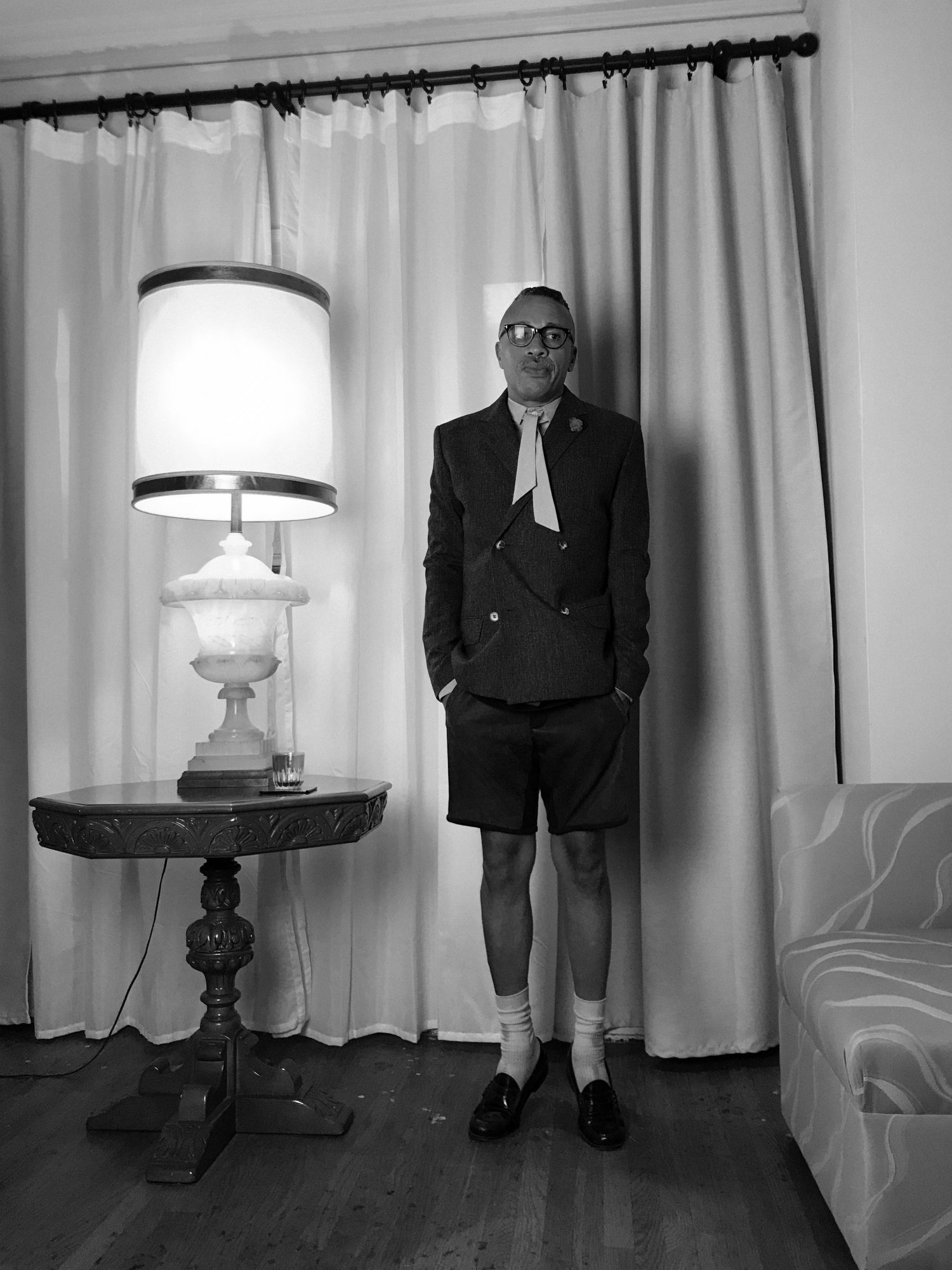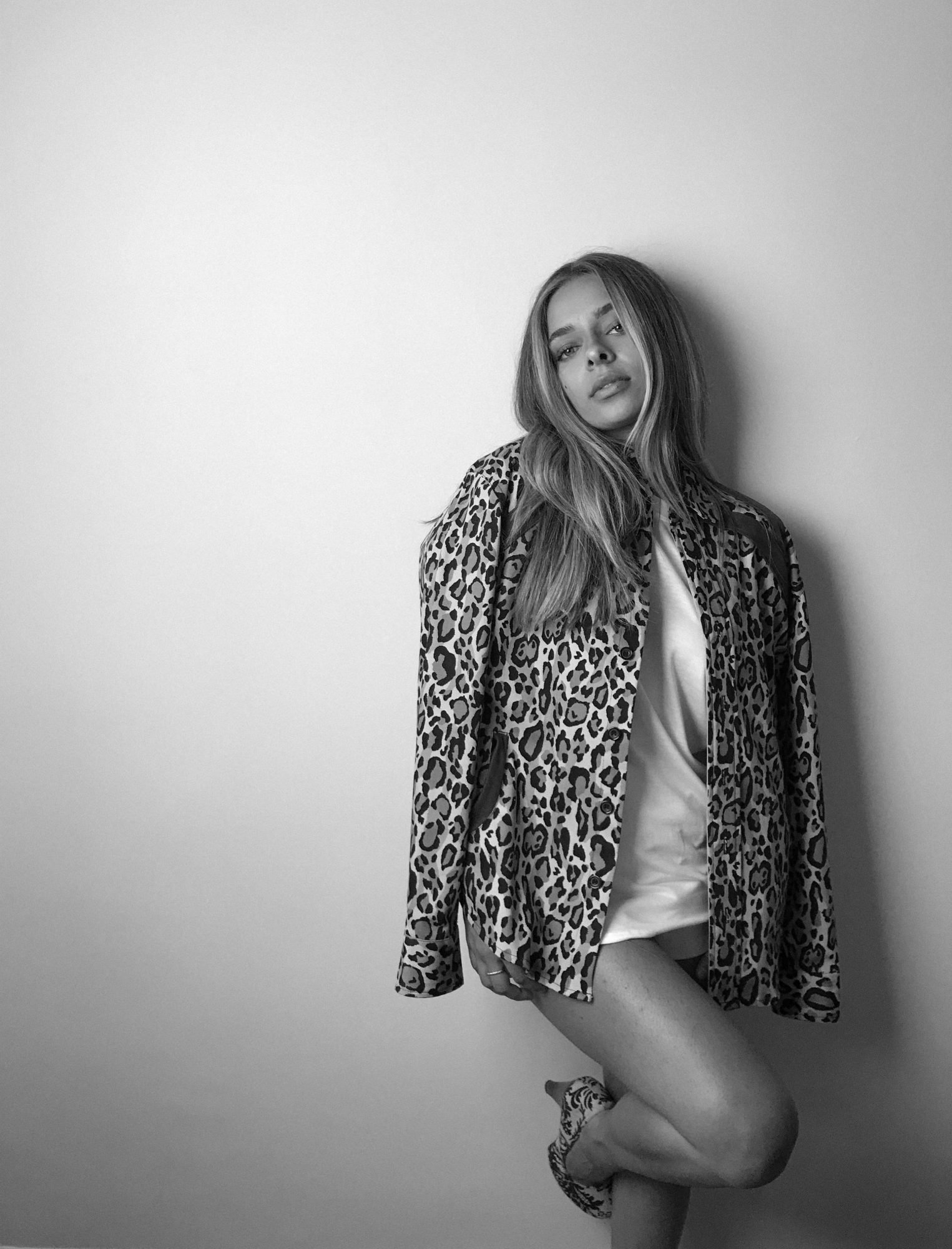 Image Credits
Models – Arabella Ramsay (blonde) / Kendall Galan (brunette) / John McDavid Lehman (self) Photography – John McDavid Lehman Clothing – McMarden Handbags – R.B. of McD
Suggest a Story:
 VoyageLA is built on recommendations from the community; it's how we uncover hidden gems, so if you or someone you know deserves recognition please let us know 
here.